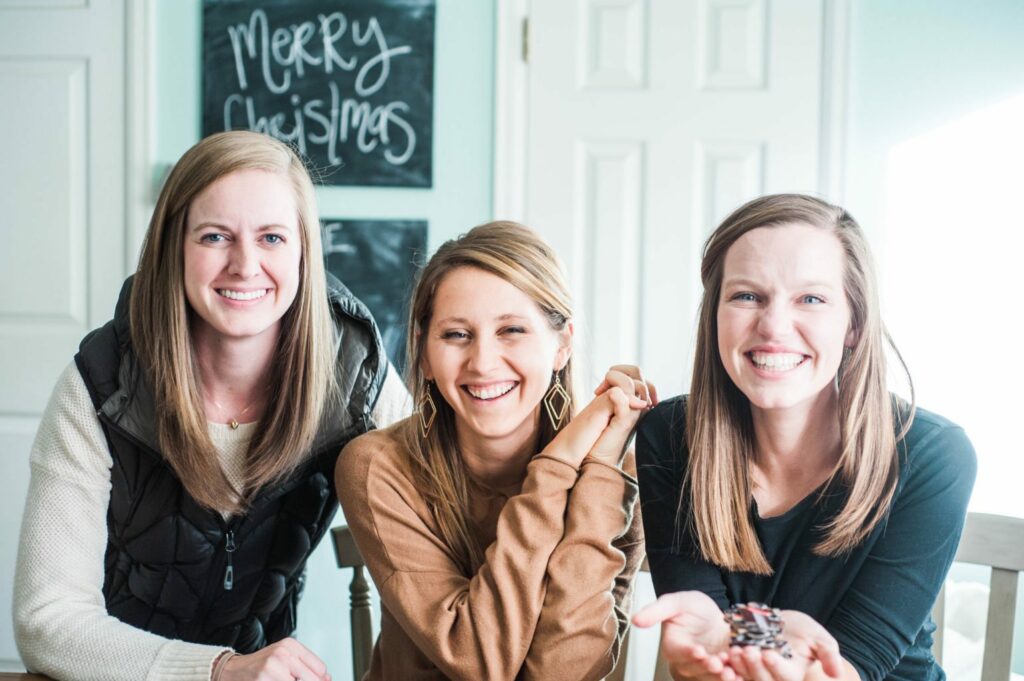 Bruce and I love games and game nights. It is funny in fact because we don't talk about them all the time here on Oak + Oats but they are a huge part of our friendships and marriage. So much so that we keep upgrading our game board shelf and right now about half of our games don't fit on the largest shelf we own. We're working on storage solutions because games are our thing. I talk about community a lot here and honestly games has so much to do with that. We started buying new games with great reviews and teaching them to our friends so that we would share experiences & get to talk instead of just inviting people over for movies all the time. Now 4+ years into marriage and I couldn't tell you how many game nights we've hosted. It's in our blood and we're passionate about them. So you can expect more game posts (or youtubes) in your future!
When we came across Escape Room the Game we thought it would make for a fun experience! We have already been playing a couple games that you have to take a lead roll in solving/ beating the game and we thought an escape room was a fun take on that. We've wanted to do an escape room ever since we discovered they were a thing. There is just something about about the safe thrill of it all and the problem solving nature of the event. There is one in town and a couple others in Denver and after playing this game we NEED to get one of those on our schedule. This game was so fun and with less than two minutes left on the bomb threat, I was definitely anxious and immersed! Haha!
A little about the game: Escape Room the Game is essentially a board game that you can play on your kitchen table that brings the thrill and mystery of escape rooms home. There are four different scenarios and players have 60 minutes to work together, find hidden clues and to solve puzzles to escape the game. You must work together and 60 minutes goes faster than you think! There is also a fun app you can download for background music and selfies. If you want to challenge yourself, try playing through without using any hints!
We invited our friends Joe, Abby, and Megan over to play the game with us. Like I said above, getting friends together is such a great way to get to know each other better, spend quality time together, and deepen your community. There is also nothing like a cooperative game to make you listen to each other and work together. We really enjoyed solving this puzzles (we played through three scenarios in one night because we were on a roll!) If you are looking to build community and connect with friends (and fmaily) you should totally look into grabbing a copy of your own or buying Escape Room the Game as a Christmas gift!
And as we head into the new year, you can expect to here more from Bruce and I on how we build community and more about our favorite games. If you have any questions or comments related to community or gaming make sure to email us (oakandoats@gmail.com) or leave them in the comments below!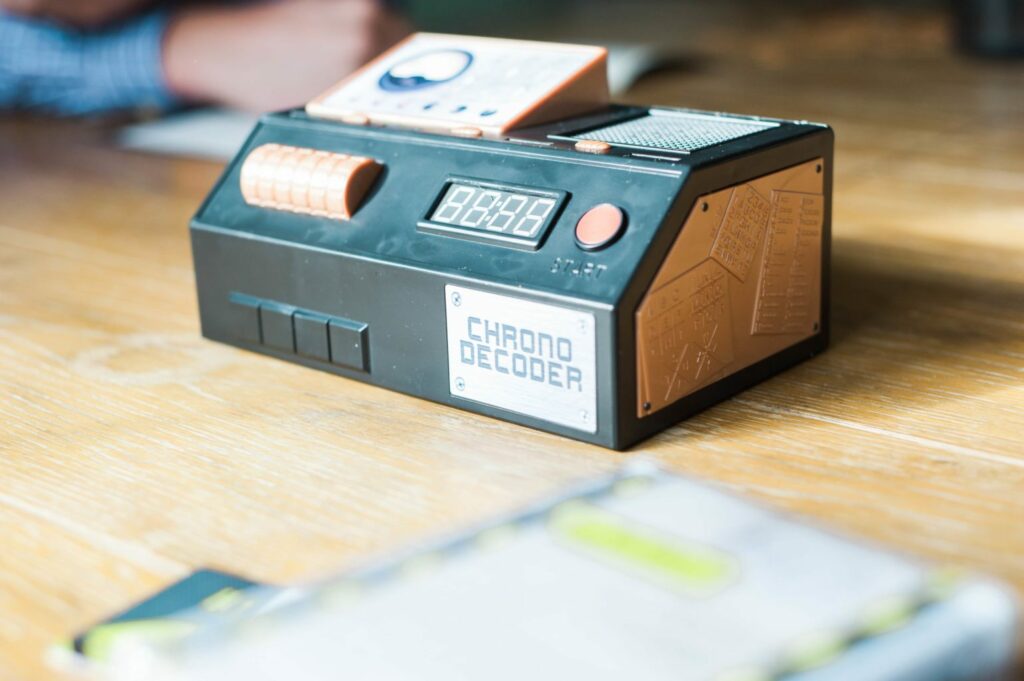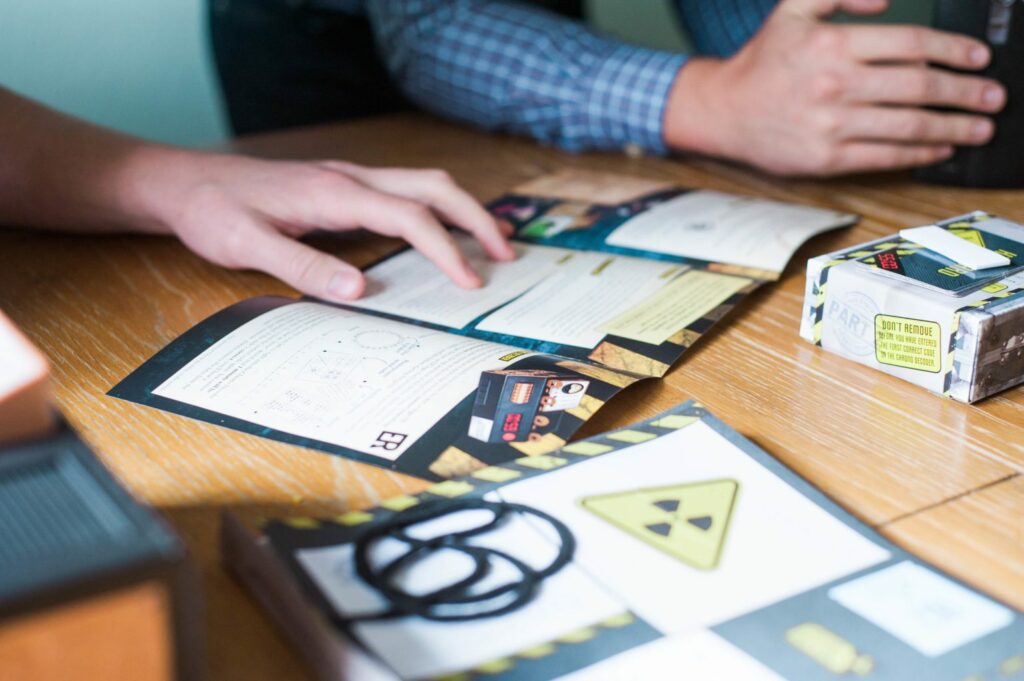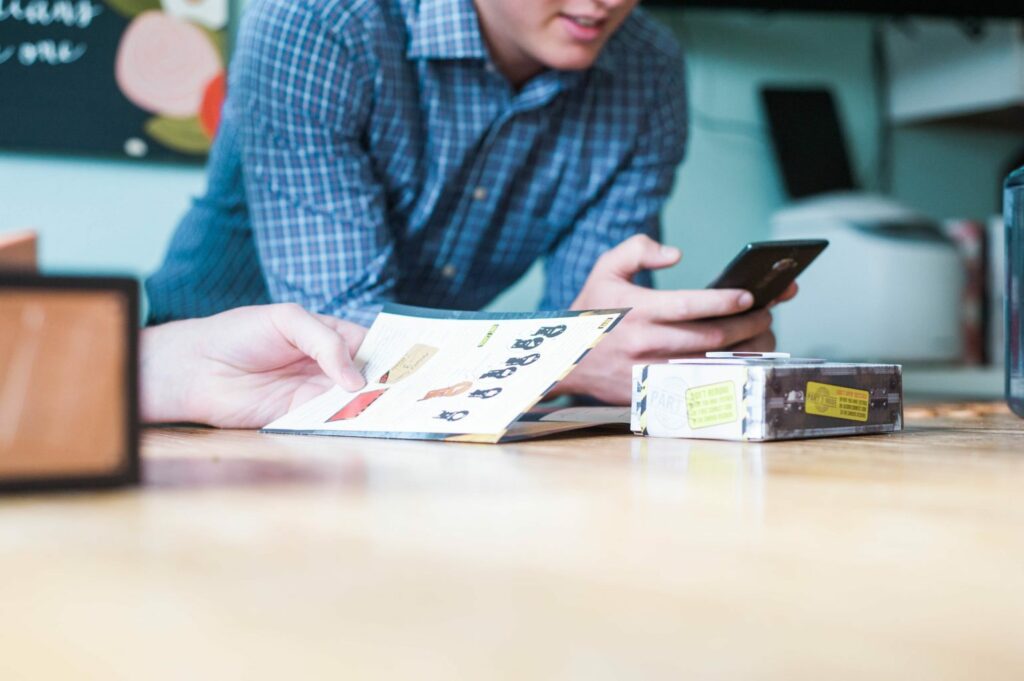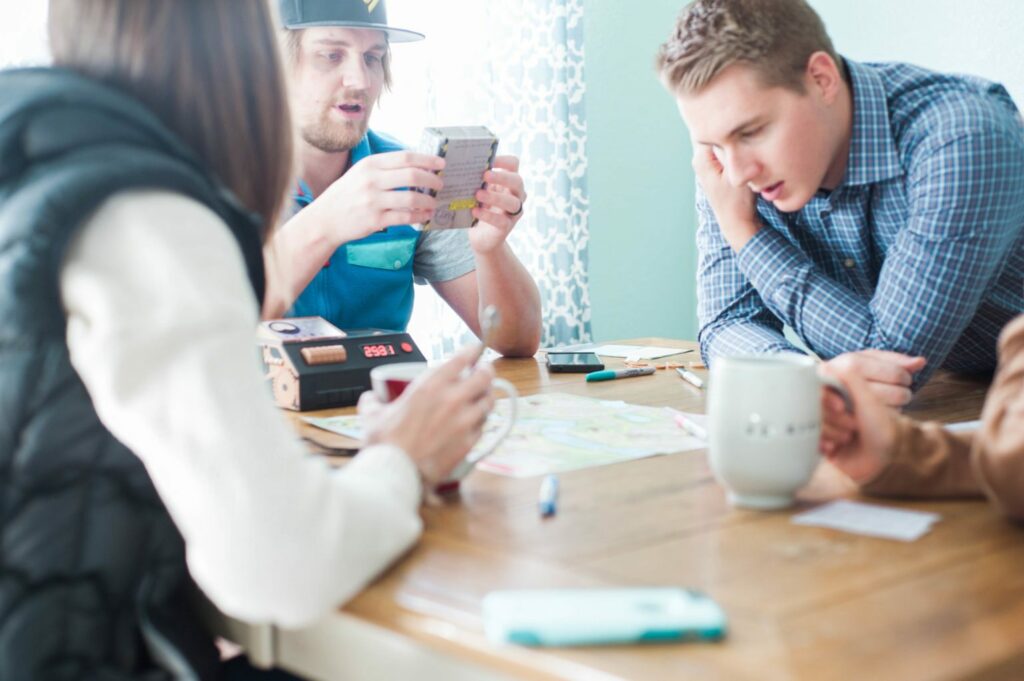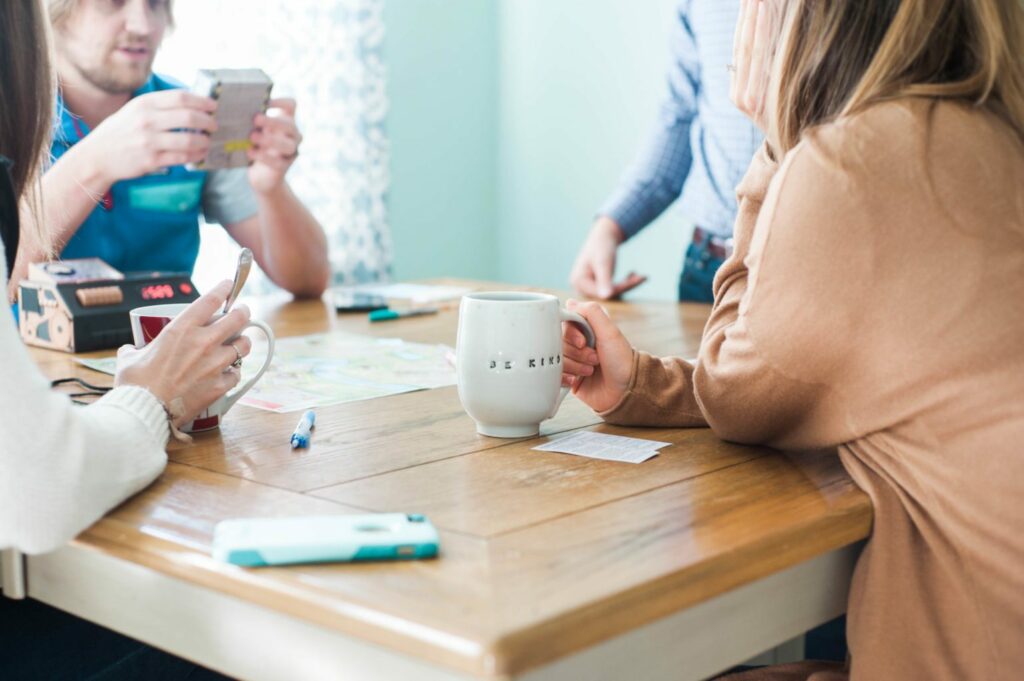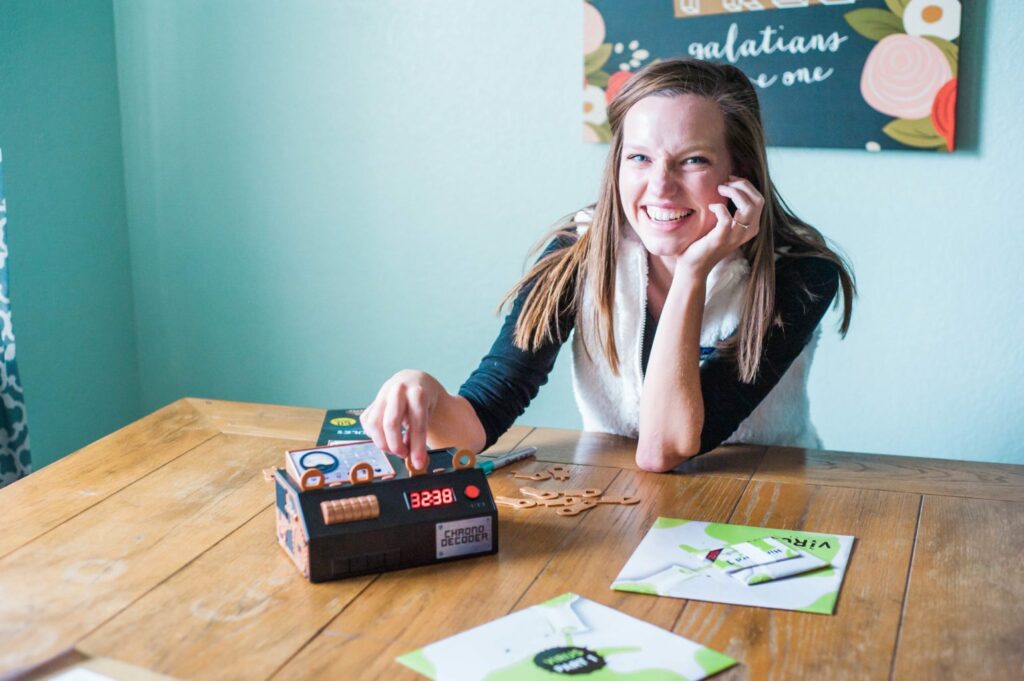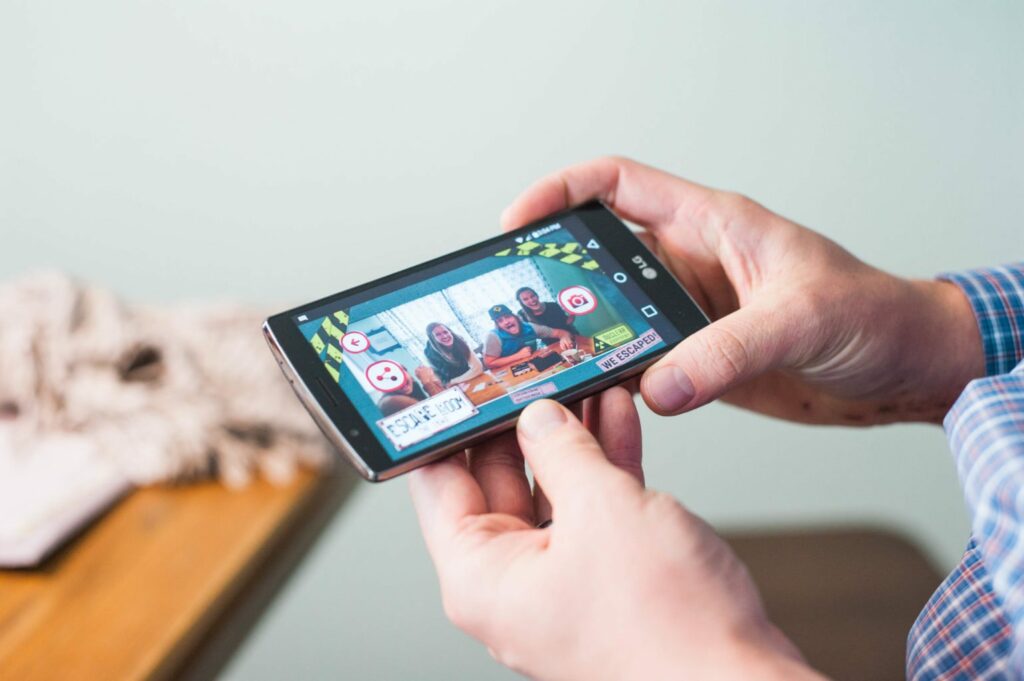 I was selected for this opportunity as a member of CLEVER and the content and opinions expressed here are all my own.