For those of you who many not already know, we just went on a friendcation to Walt Disney World in December! It was such a  blast because the parks were decorated for Christmas but we went just a bit early (between holidays) and the parks were relatively empty. We also were able to take advantage of a really great promotion that Disney was doing with the help of our wonderful Travel agent Alex Smith and got a FREE meal plan with our stay at the resort. So our trip was super magical.Even though I have been going to Disney (Land, World, and Paris) all my life, this trip had a lot of firsts. Planning a Disney vacation can be a little more pricey than some other vacations you could take but there are so many little things that make it worth it. Throughout all of my Disney visits, I have learned where to skip and where to splurge when it comes to the many things that Disney offers. Today I want to share with you the Top 10 things that I think it is totally worth it to splurge on at Disney and why!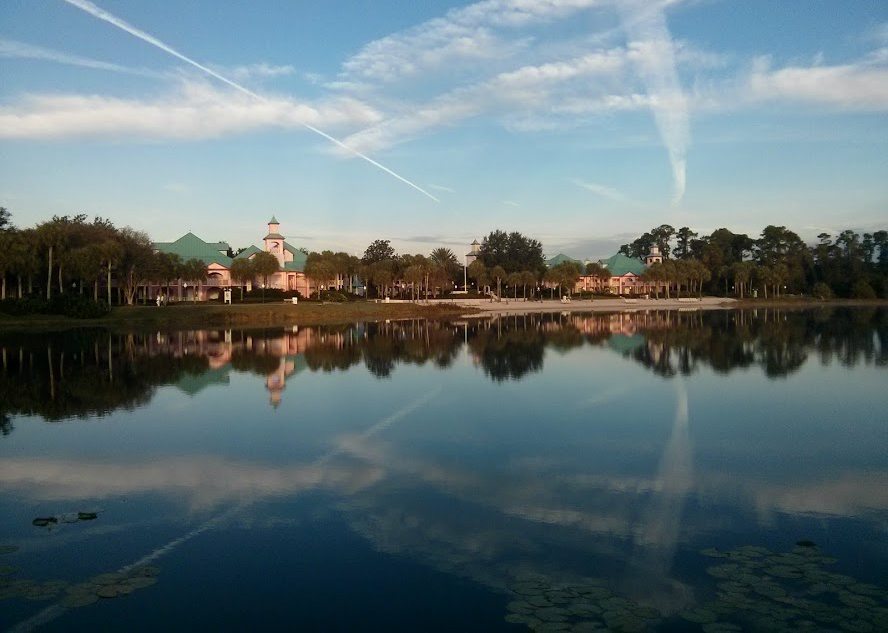 This is something that I had never done before this last trip and I will never not be able to from now on. It is so convenient in every way to stay at the resorts. We stayed at the
Disney Caribbean Resort
 and it was beautiful. There is so much to do just at your resort if you wanted to! We never had to worry about if we could find food or how we needed to get around. They have buses running constantly to get you to any park as well as Downtown Disney when ever you wanted. They also have all kinds of fun little perks for those who stay at the resorts including extra magic hours!
Also, the staff there were extremely friendly. They got us a taxi for the day we went to Universal Studios, let us check in early, watched our bags on the last day, printed our boarding passes for our flights, scheduled free transportation to and from the airport, took everything we purchase from the parks to our hotel room, and so many other wonderful things. We never needed to worry about anything and that helps so much with being able to enjoy a vacation!
MEAL PLAN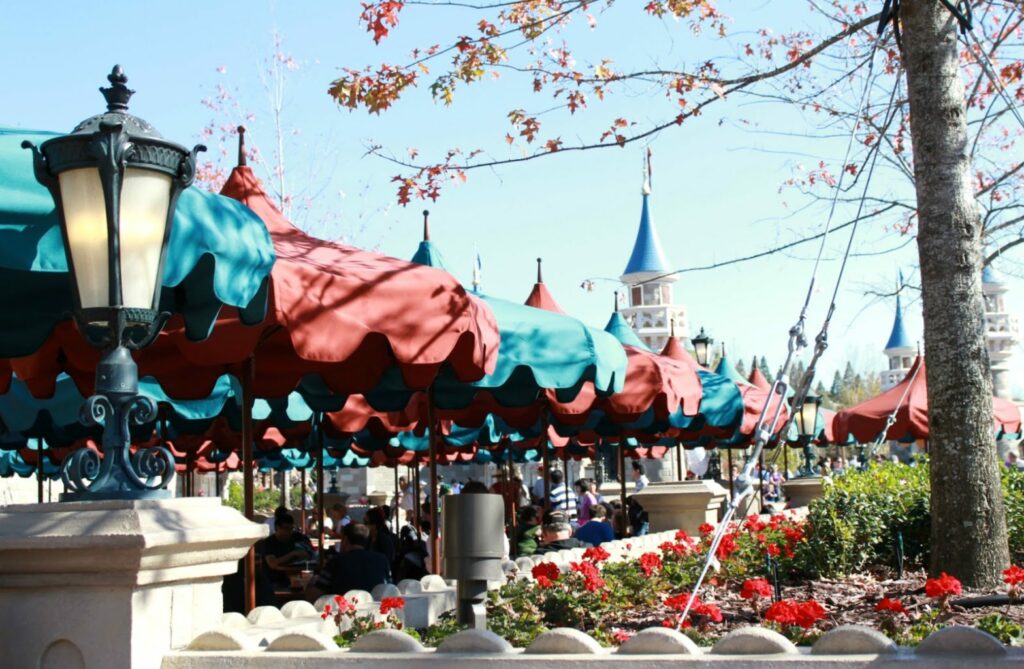 This was another first for all of us on the trip. We would have never tried it if it were not for the awesome promotion Disney was doing. If I were writing a "How to save money at Disney" post, I would tell you right now to look for promotions and go during down season. You save a lot of money by going when Disney has deals on their hotels and meal plans. But I might even be convinced that the meal plan is worth it even if you don't get a promotion with it.For every night that we stayed in the hotel, we got a snack, a quick service meal, and a sit down meal per person. The best part is that they were all combined on our meal plan and we could spend them however we wanted. A snack to share here, a couple (large) quick service meals to eat here, and a sit down meal every day for the four of us. We ate at some of the fanciest restaurants at Disney that I would have never even considered without a meal plan like Teppan Edo, Biergarten, and Cinderella's Castle. We were able to experience a whole new side of Disney and enjoy the quality and talented staff they have at each restaurant. They were each mini experiences and we loved that we were able to do that.
Another plus side of the meal plan is that it helps fight the hangry monsters. When you are at Disney you are working out – we walked over 54 miles while we were at the parks for that week. You will need more food than you realize because you are running around, hopping line to line and adventure to adventure, and your body needs nourishment. The first day we didn't take advantage of the meal plan completely and we all got tired, hungry, and hangry.When you are worried about food prices and/or trying not to eat a lot in the parks, it is easy to not eat enough and get a case of the grumps. With a meal plan, you can always eat when you need to.
We did not purchase this one but if I go back another time I would highly consider it – especially with a family! Long gone are the days of having to pay cash to buy your picture after your ride and carry it around with you all day. Now you can just use your Magic Band to instantly add the photo to your account. Then, when your trip is over (or anytime you feel like it) you can log in and look at all the pictures you scanned while you were there. This is every ride, every character photo, every group picture you take, and anything that Disney takes with their cameras. You can chose to order prints or get the downloads of any picture you would like. The benefit of the photo pass, is that you can download all the pictures for $169. It is like having a photographer come around with you your whole trip.
There are several reasons that I recommend this. First, carrying around a camera at Disney is not worth it. I brought my camera for one morning and it was kind of a pain. We took turns carrying the bag, stressed about how to hold it on splash mountain, and mostly left it in the bag because it was too much to get it out. All the photos we took from our trip (because you will want to take pictures) are with our phones. They fit nicely in a pocket and you don't need to worry about carting anything around (side note: you really won't need to carry anything because your Magic Bands have your card attached for shopping, your meal plan, your fast passes, and anything else you need.) Secondly, since each photo is $15 to download, you really only need 11 good photos to make it worth it! If you purchased it and knew beforehand that you were getting this, you could get your pictures everywhere and have enough to make an album when you are home. Lastly, it is too easy for someone to always get left out of the pictures. I love that if a Disney person is taking the picture for you, the whole family can be involved.
I already mentioned this in the meal plan but Cinderella's Royal Table is a must eat at restaurant in Walt Disney World. If you have the meal plan it cost two of your sit down meals (don't worry, you won't miss them), if you don't have a meal plan it is pretty pricey – but that is why it is a splurge. During your meal 5 princesses come to take photos with your table and talk to you. It is mostly a giggle fest if you are twenty somethings without children but it is still extremely memorable. The food is delicious,you get called Lord and Lady, and you feel like you stepped into a fairy tale. One of the best parts about eating here is that you get to go inside and upstairs of the Cinderella Castle. You get to look out the windows at everyone in Fantasy Land and the room is smaller so it feels really exclusive. Make sure you make reservations a couple months ahead of time but it is totally worth it!
DISNEY STARBUCKS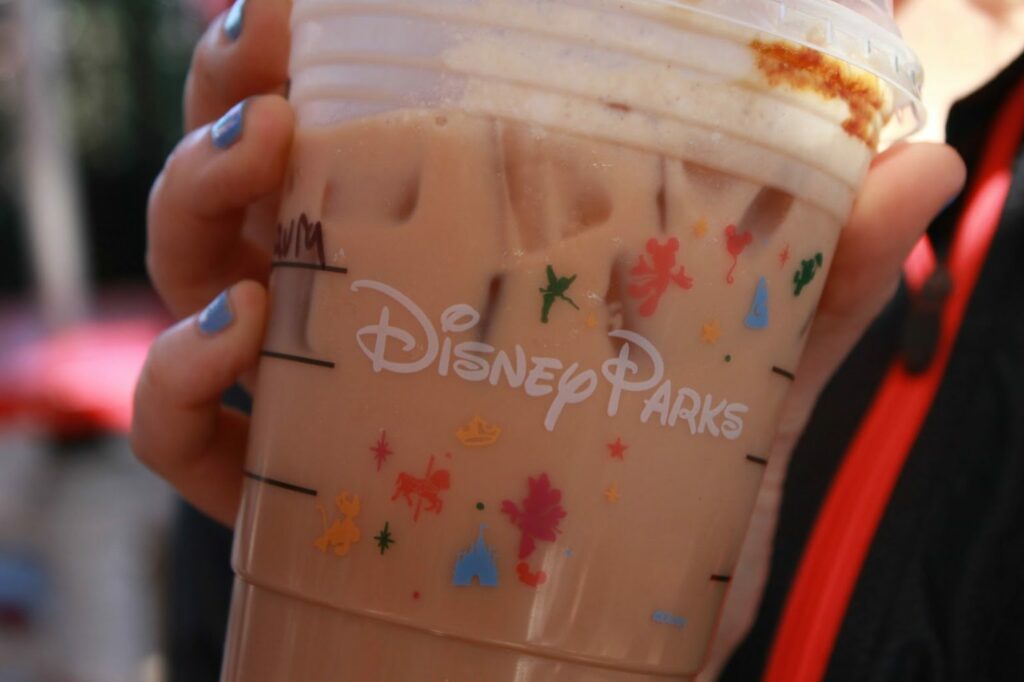 Starbucks anywhere is usually worth the splurge but Disney Parks branded Starbucks is just too cute. If you are on the meal plan, you are in luck because you can totally use it there. But in ever cooler news, the Starbucks there are real Starbucks and you can use gift cards there too! This girl used her gold card, multiple times. Always worth it.
MICKEY EARS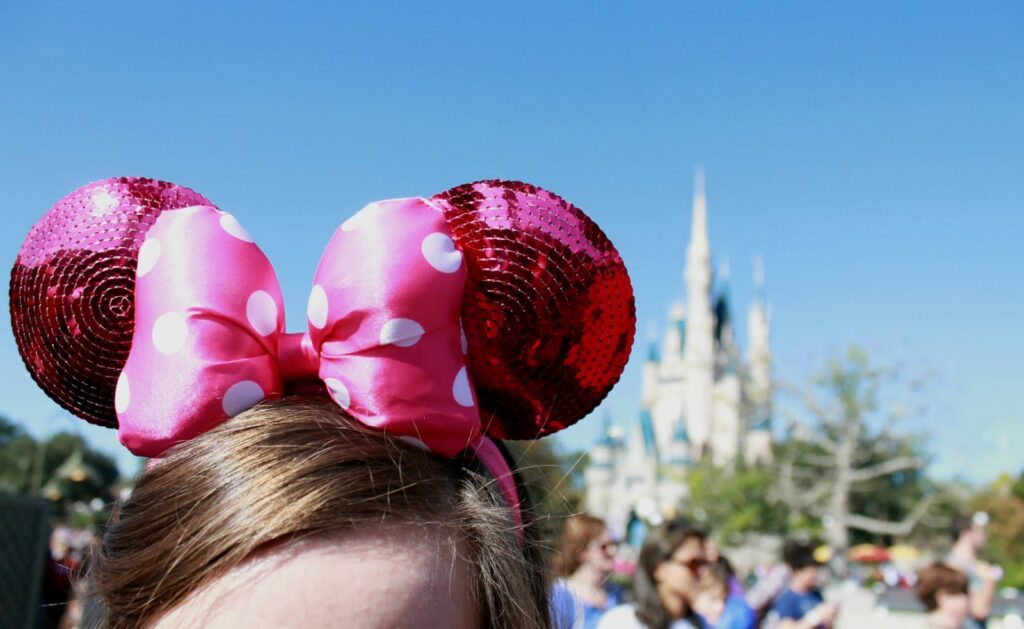 I have wanted Mickey/ Minnie ears since I can remember. As an adult, I have gone 5 times before this last trip and never gotten the ears. They  are so cool while you are there but I never knew what I would do with them at home. Oh, but every time I would go back I wished I had some to bring. I finally told Bruce that I would spend the $20 to buy the ears and I did. It is totally worth it. Pick ears that you would want to bring back on future trips or share them with friends but there is something so magical about running around Disney with the iconic Mickey ears!
This is another restaurant that is worth going to while you are at Disney. With the dinning plan it counts as a sit down meal, if not it is $30- $60 a person. This is such a great place because you are truly immersed in German culture and it is perfect. The food is authentic, delicious, and never ending – just like good German food should be. Also, there are some wonderful selections of beer here. The thing that sets this restaurant apart is the show that they do. All of the tables surround a stage and they do performances during your meal. When we went at Christmas they did a wonderful  German Christmas concert complete with Silent Night and I cried. And ate more Apfelstrudel.
DOLE WHIP
Dole Whip is a classic Disney treat and you need to make sure to grab some when you go – you'll find it in Adventureland! If you are on a meal plan it counts as a snack, if not it is a couple bucks of Disney history. It is also super delicious and you'll want more.
A DISNEY ORNAMENT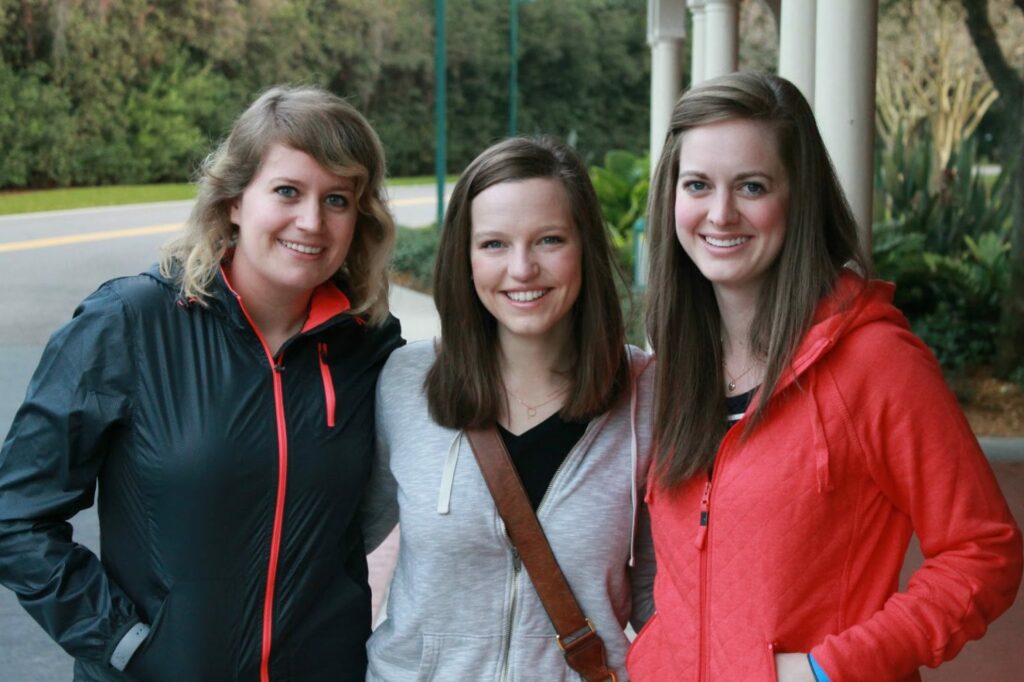 There is so much shopping at Disney. Every park has beautiful stores and Downtown Disney is also packed with them. It can be easy to avoid even walking into any of them so that you do not buy the whole store but I do think that it is worth it to splurge on one item. This can be very different for each type of personality but I love functional souvenirs which is why I said a Disney Ornament is totally a worth it splurge. It is something small and easy to take home, has a specific purpose, and will remind you of the trip you took every year when you hang it up.
EXTRA MAGIC HOURS
The last thing that you should splurge on is Extra Magic Hours. The good news is that you don't really need to splurge on them, you just need to take advantage of them. For those who are staying at the Disney Resort, each day has special magic hours at differnt parks. Magic hours are when parks open early or stay open late for those staying in resprots. Several nights while we were in Disney, the parks stayed open until 3am for us (they also opened at 7 am for early birds.) We took advantage of staying up late and doing all the kids rides when the kids and families were sleeping. These are great times to be in the parks because there are not as many people and you get to enjoy more things without crowds!
Have you ever been to Disneyland or Walt Disney World? Are there things you think are worth splurging on? Or do you have somethings you always skip to save? What do you always do when you go? I would love to hear how you do Disney, please leave a message below to chat!