I've been wanting to dip my toes into wallpaper for an embarrassingly long time. Yes I know, wallpaper is messy and a pain and …outdated (or so you think!) I've done my fair share of scraping off layers of wallpaper from houses built in the 50's and spent my time in elementary school helping my mom hang up boarders around rooms (and then take them off again.) Even still, I've always loved something about it.
Timing was starting to feel right when we got NEW carpet in our house when we finished the basement. The fun & spontaneous hall I painted right when we moved in needed updating.. badly! Then Walls Need Love walked into my life and my eyes became open to a new world of wallpaper – wallpaper that was not only easy to put up but also easy to take down (and move around as much as you want as you try to line things up perfectly!!!)
The holiday break allowed for just enough time for a little Hallway remodel (among the yuletide joys & family gatherings!) I wanted a way to make a statement with not as much effort and knew I found the answer with the Moody Triangles Removable Wallpaper & a couple cans of paint!
Details:
Universal Gray Paint & Bright White Paint
Sandpaper
White light Fixture (we picked the cheapest – it was $10)
If you are ready for a mini project, now is the time because Walls Need Love is graciously offering 25% your order until January 31st! Just use code: OAK25 🙂 Also make sure you you head over to my Instagram today because there is a HUGE giveaway to the tune of $100 to Walls Need Love that you don't want to miss!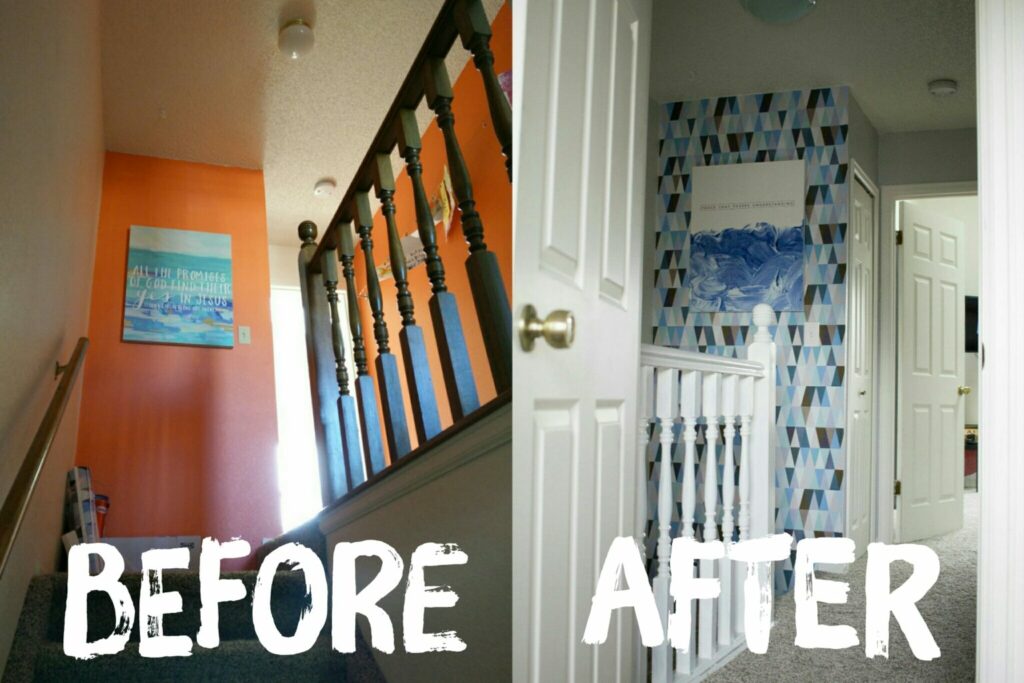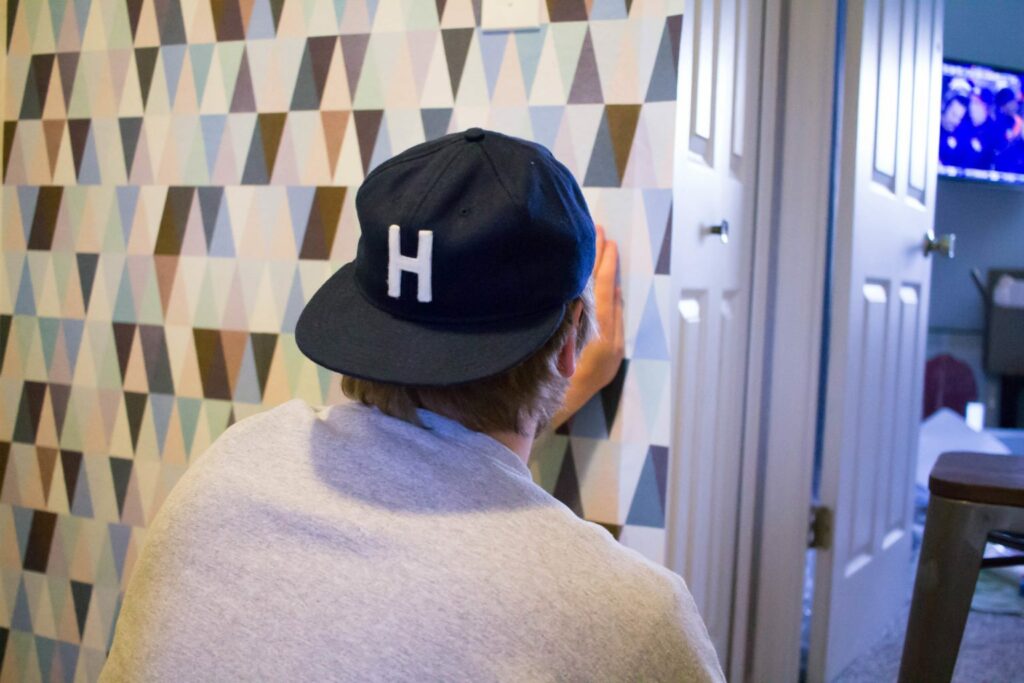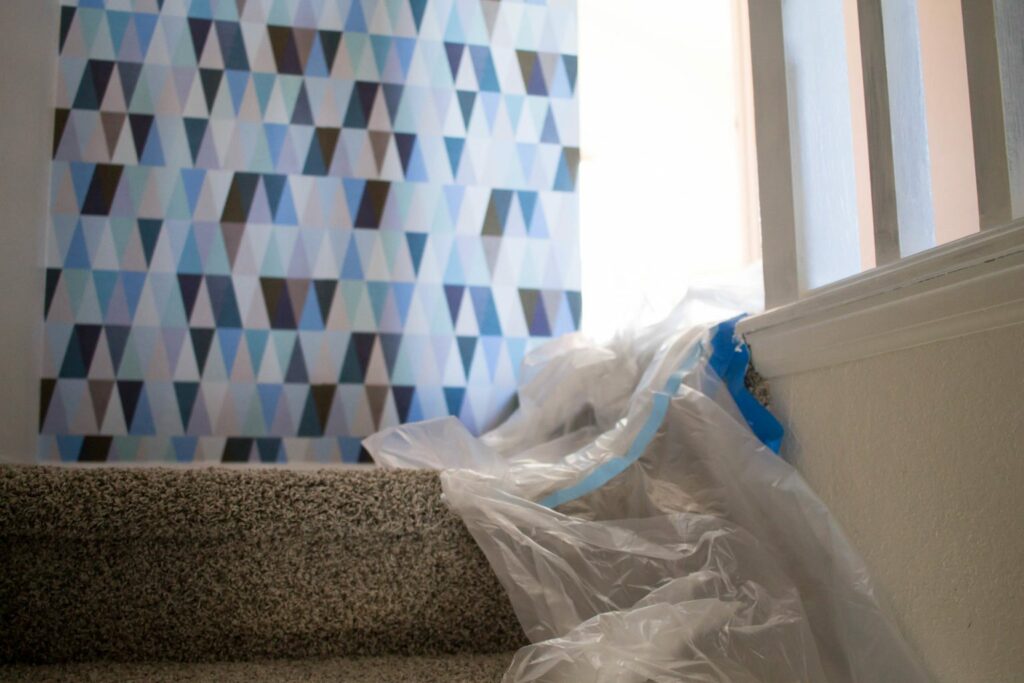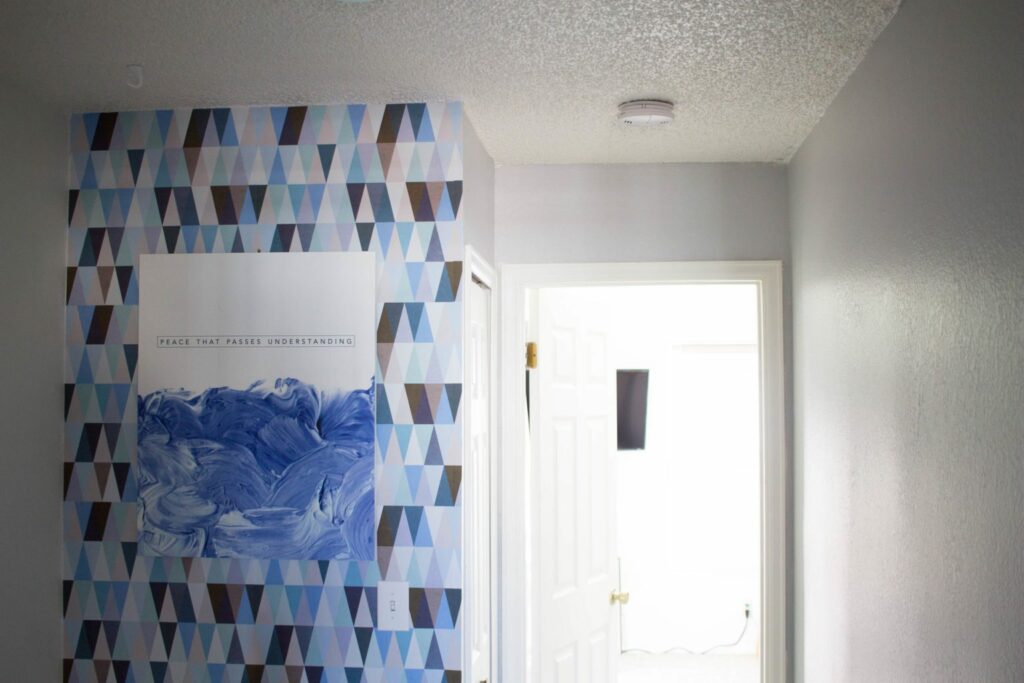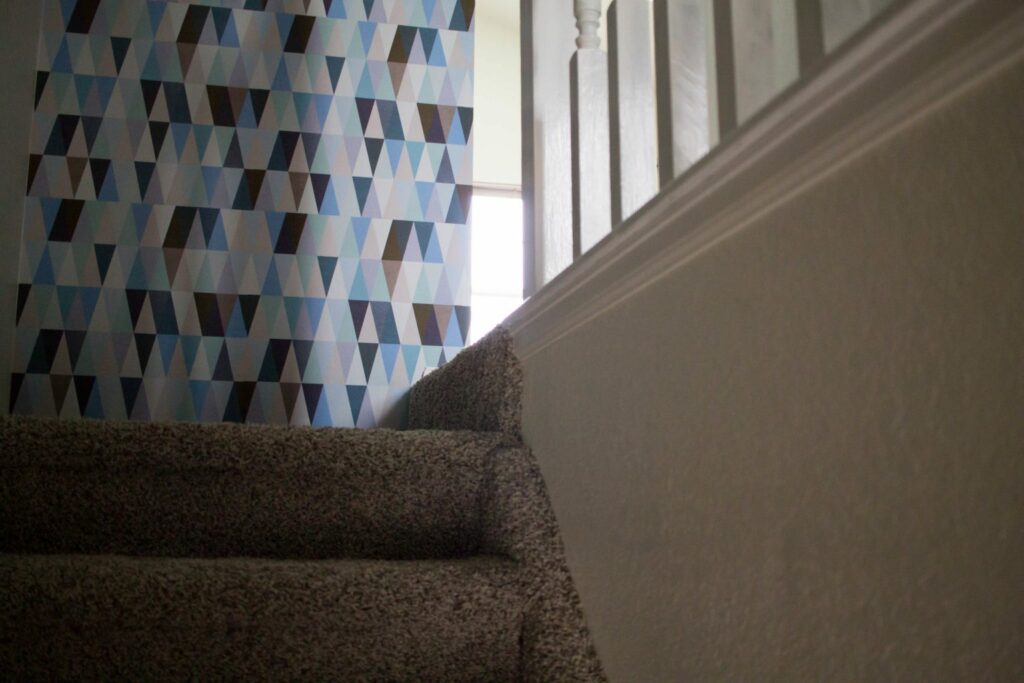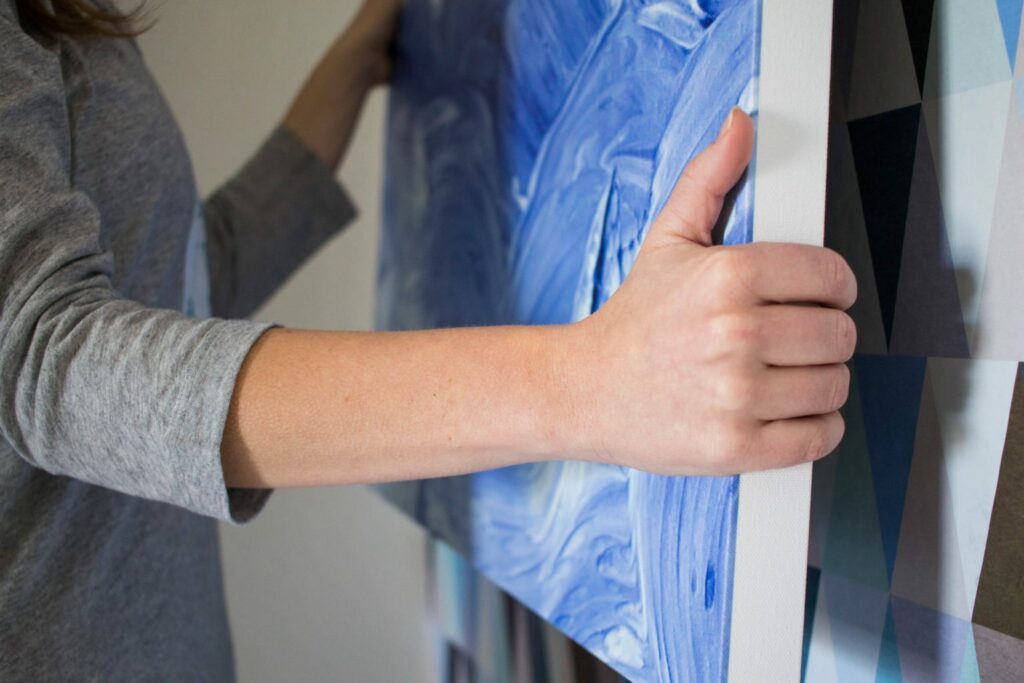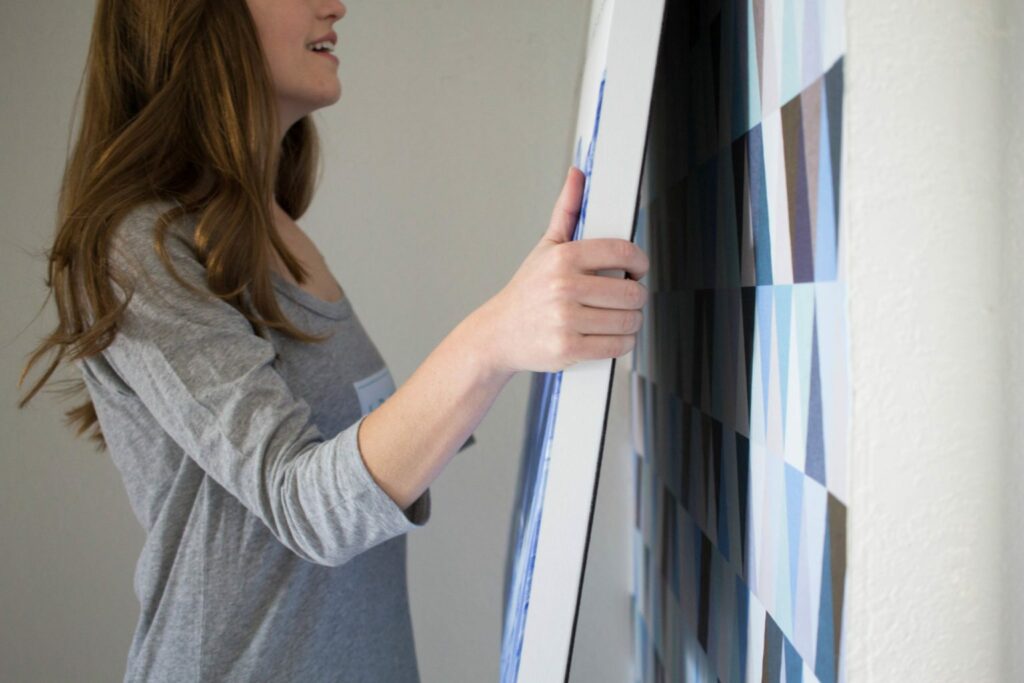 Are you loving the cool, bright, & airy feel of the new look? We sure are! The new look definitely fits more with our home style & adds a much needed sense of calm to our home (our office is just inside that bright room!) What are your thoughts about wallpaper? Have you ever tired removable wallpaper or heard of Walls Need Love? What would your project be?
Thank you Walls Need Love for sponsoring this post. 
xoxo, elizabeth