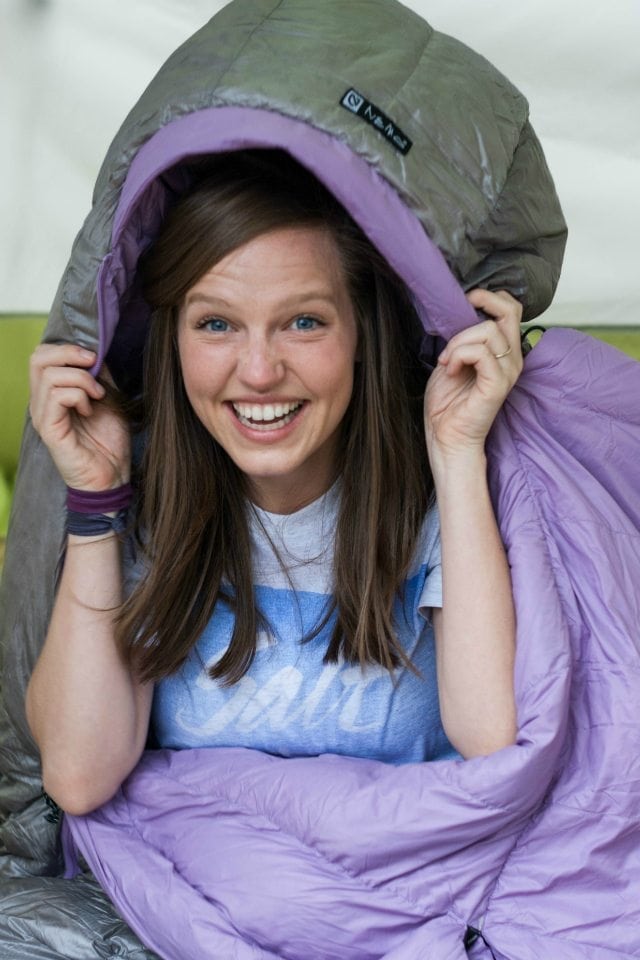 Camping trips fill up the majority of my memory bank from my childhood. I'm a Colorado native – grew up here at the foot of Pikes Peak, nestled in the foothills of the Rocky Mountains. Our family was a ministry family of 6 with a stay at home mom. Suffice to say, our vacation budget was not large but it was needed. My parents always found a way to get away. To bring us deeper into the mountains, make us hike for hours, open our eyes to the world around us, point out the constellations, and pack us into a small living space.
No mater how many times my sister elbowed me in the face or my brother snored, those moments were magical. Just the sound of the woods, the rustling of leaves (or could they be bears?!?!), and the soothing song of the crickets all night. I've always cherished those moments, those vacations, those weeks tucked into the woods.
This  year I picked up a
new tent and sleeping bag
– sometimes you just outgrow things and sometimes you get tired of always borrowing your parents gear every time you need adventure 😉 We adventured out to break in our new gear and I am thrilled with the quality, style, and feel of my new
Women's Rhapsody 15 Sleeping Bag by Nemo
. It is a new take on the mummy bag and instead makes a hourglass type of shape – leaving room for us side sleepers! It's also pretty and purple.
A good sleeping bag makes all the difference. If you are too cold or uncomfortable, you will not sleep well and wake up rested for the next day. Adventure is exhausting, make sure that you can crawl in for bed and sleep through the night!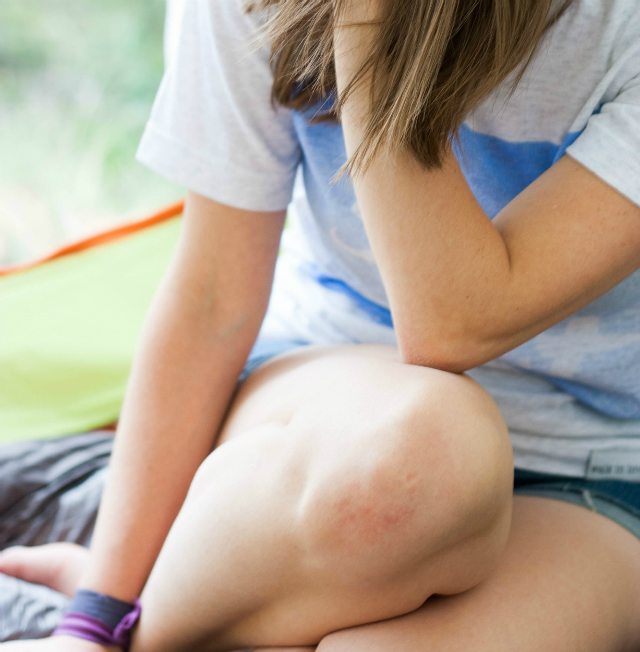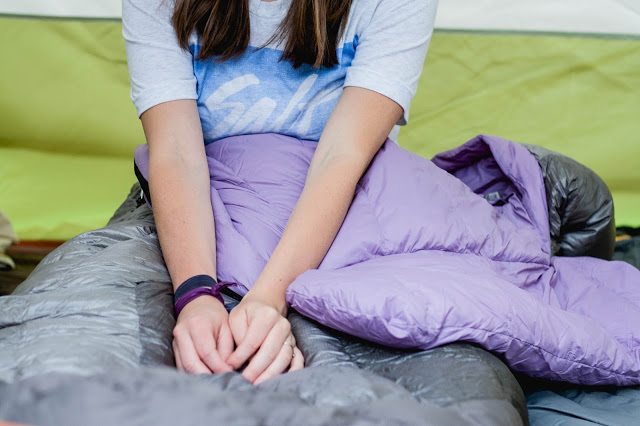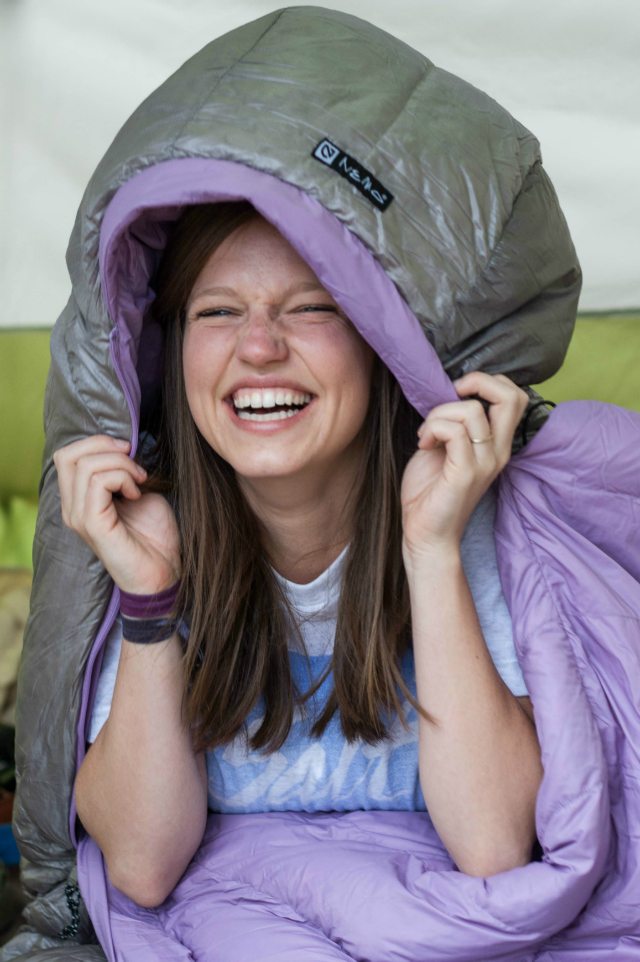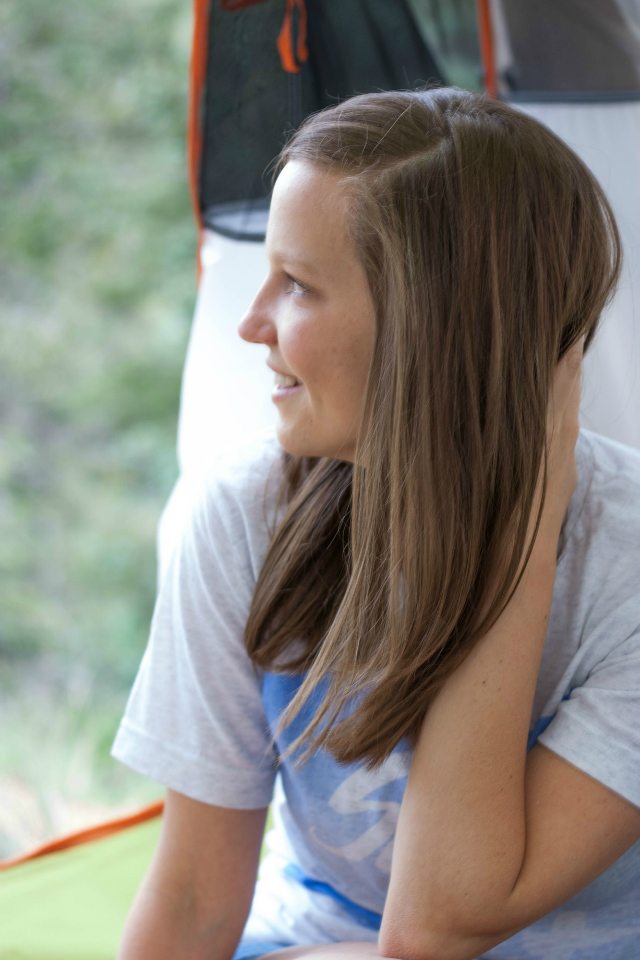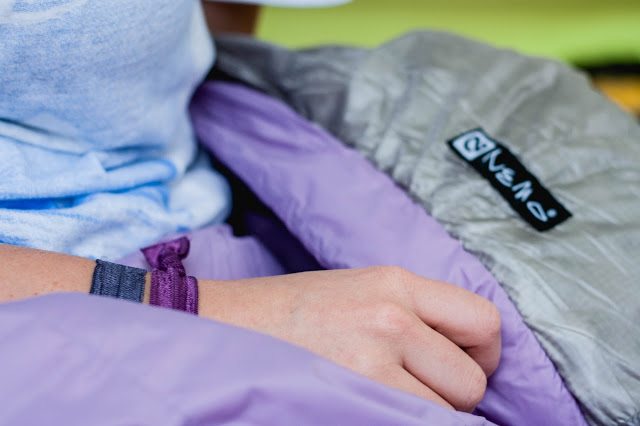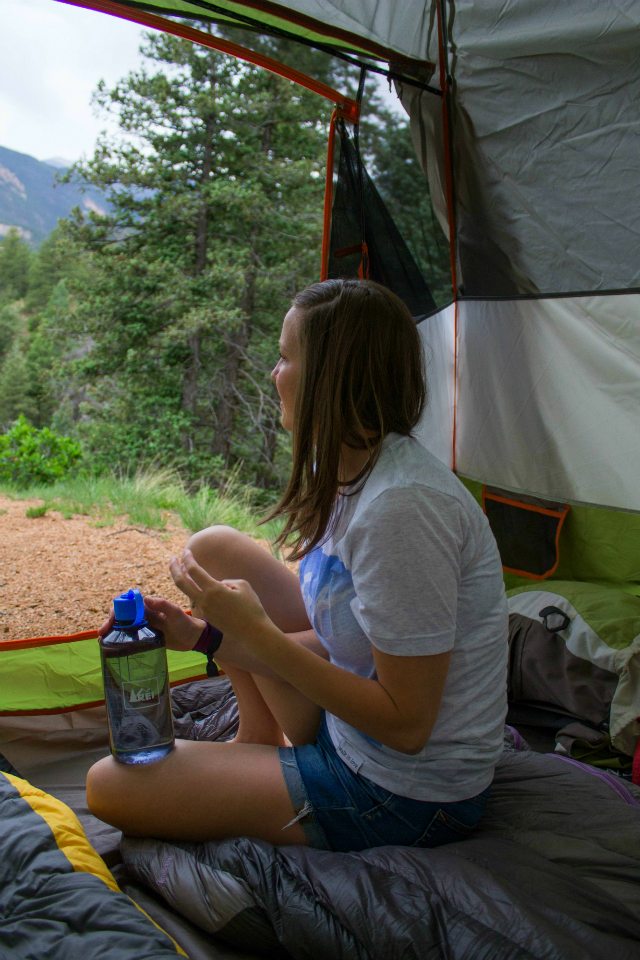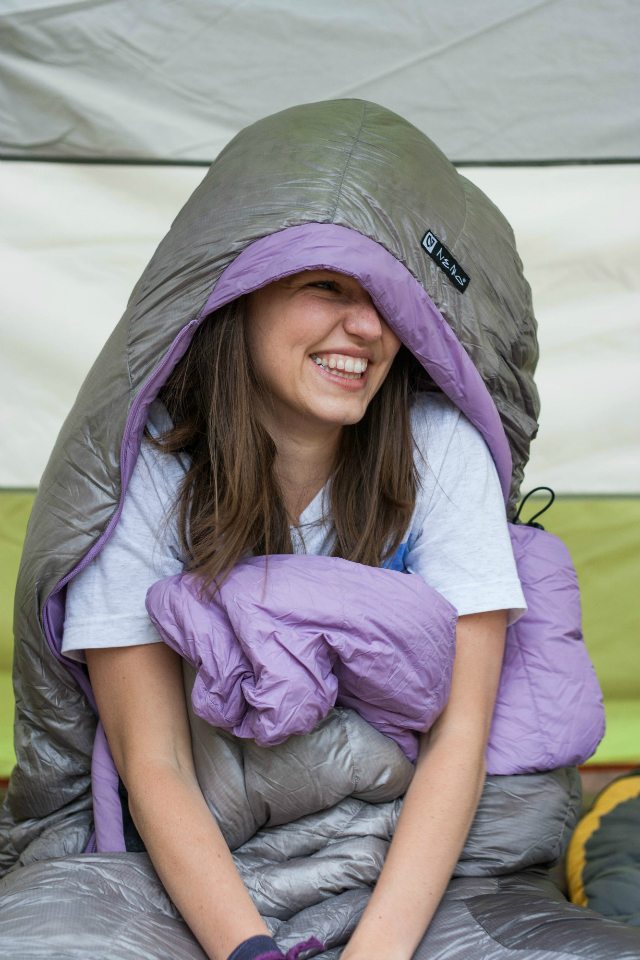 YOUR CHANCE TO WIN:
We want you to be able to grab some new gear for your summer adventures! Enter below using the rafflecopter. Entries will be verified so no cheating! Good luck! xoxo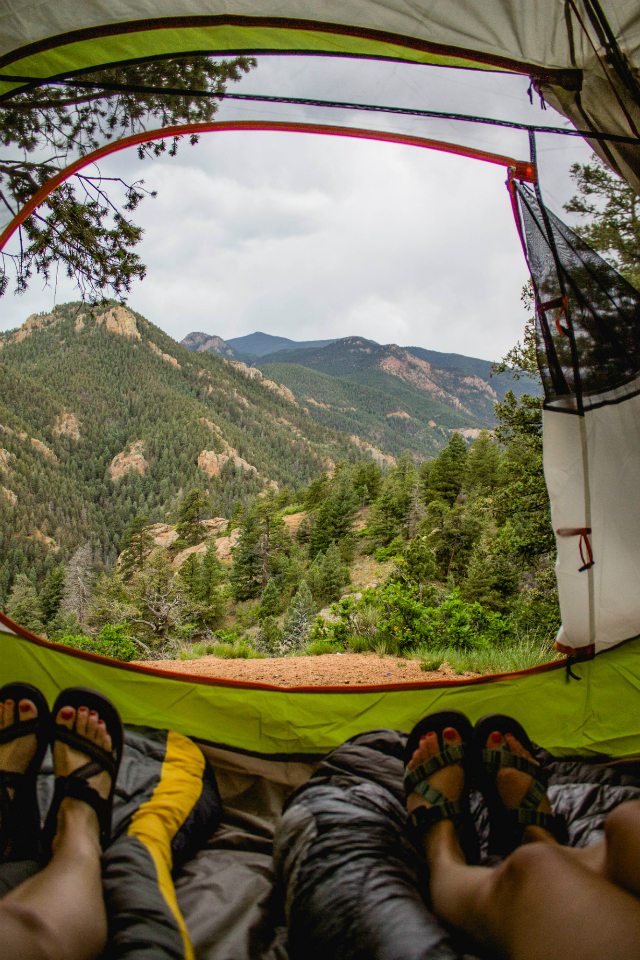 What type of sleeping bag do you have? Have you tried Nemo? Do you love to camp?