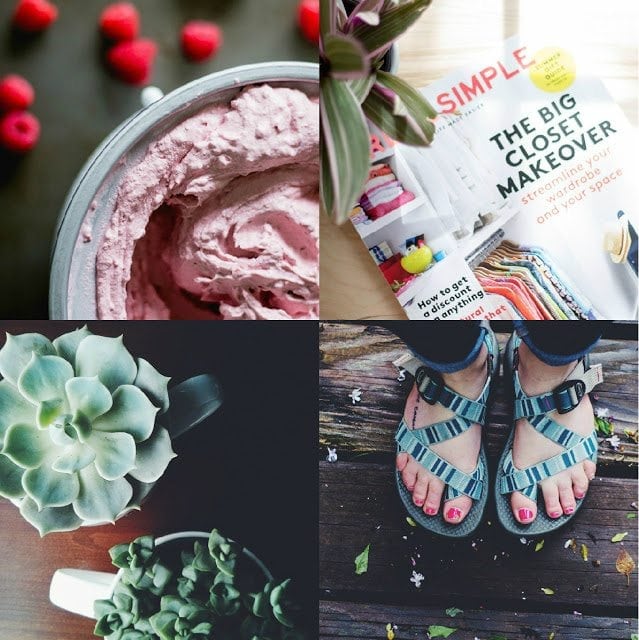 SNAPSHOTS
(Make sure you follow @OakAndOats on Instagram to catch them all!)
1. HOMEMADE ICE CREAM! I'm on all roll and I want to make all the kinds! Leave suggestions and recipes in the comments. I am serious! 
2. I will always love getting magazines in the mail no matter how common or large the internet gets! Print is still beautiful. 
3. Put all the succulents in all the mugs! 
4. It is the season for Chacos all the time. We had a rainstorm turned hail and it left a beautiful little mess in its wake! 
YOU MAY HAVE MISSED