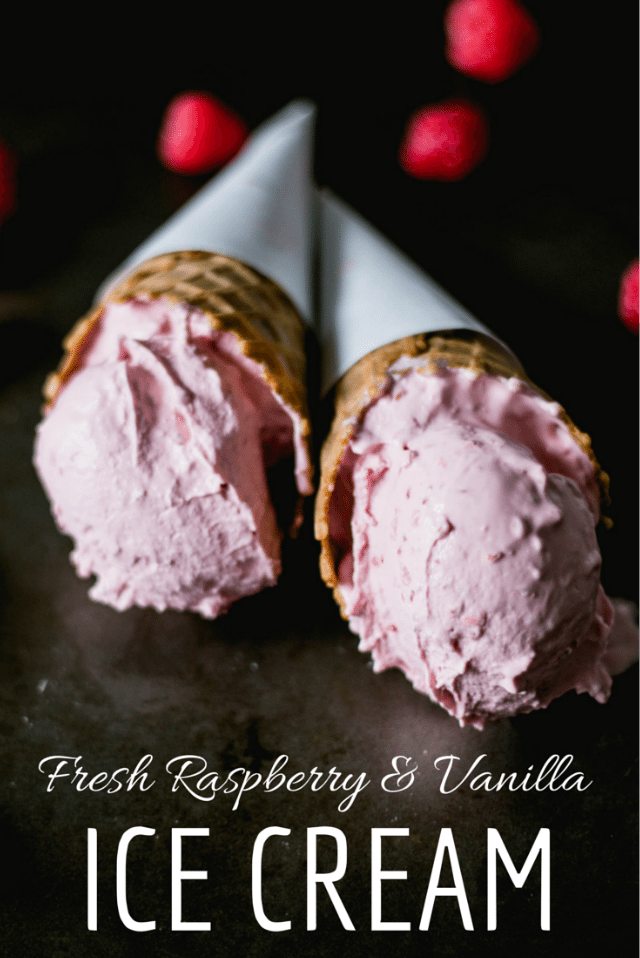 I recently was helping my sister move and during the process I noticed she had the Kitchen Aid Ice Cream maker attachment that I have been looking at. She told me she never uses it and has lent it to me for the time being! She lives close enough to steal it back when ever she wants anyways! It came at just the right time – SUMMER! I am now obsessed with learning all the ins and outs of making homemade ice cream.
I thought I would start simple, but vanilla ice cream was just not doing anything for me (except I DID find a cool vanilla bean ice cream recipe that I am going to try per request of my husband.) Raspberries are on mega sale at our local grocer these days and so I figgured that fresh berries would be the way to go!
INGREDIENTS:
– 3 cups Raspberries
– 1 cup heavy whipping cream
– 1 cup 2% milk
– 1 Tbs Vanilla Extract
– 1/2 cup of baker's sugar (extra fine)
– 3 large egg yolks
– 2 oz cream cheese
HOW TO:
1. Heat berries in a small pan on low heat until juices escape. Cover and remove from heat.
2. In a separate pan, heat up the milk, heavy whipping cream, and vanilla on medium heat until it simmers.
3. In a bowl, whip the egg yolks and sugar together until fluffy.
4. Slowly add the simmering milk mixture to the egg yolks and continue whisking together.
5. Once all mixed, pour back into pan and add berries and cream cheese.
6. Once cream cheese is melted, remove from heat and set inside the fridge to completely cool (4-8 hours.)
7. Pour mixture into ice cream maker and follow manufacturer's instructions (usually let mix about 20-30 minutes.)
8. Enjoy right away for a soft serve taste or place in freezer proof container and let freeze for 5+ hours to achieve an ice cream consistency.
*These photos were taken of the ice cream in its soft serve state. We just couldn't wait to eat up!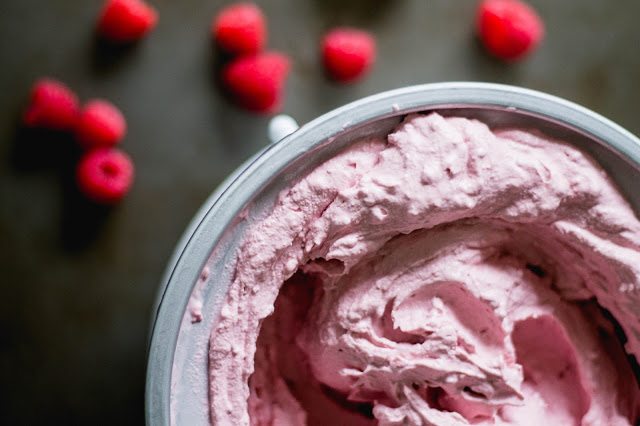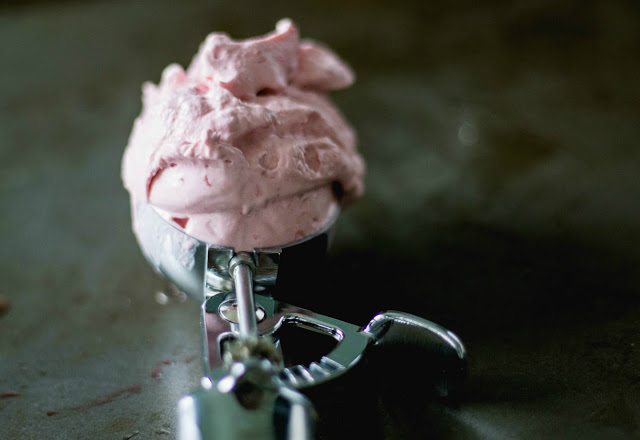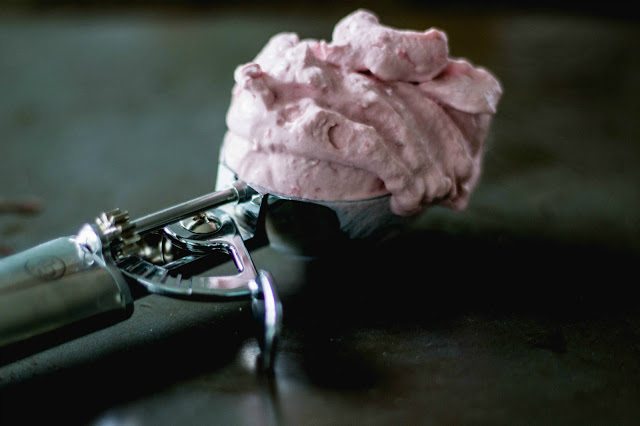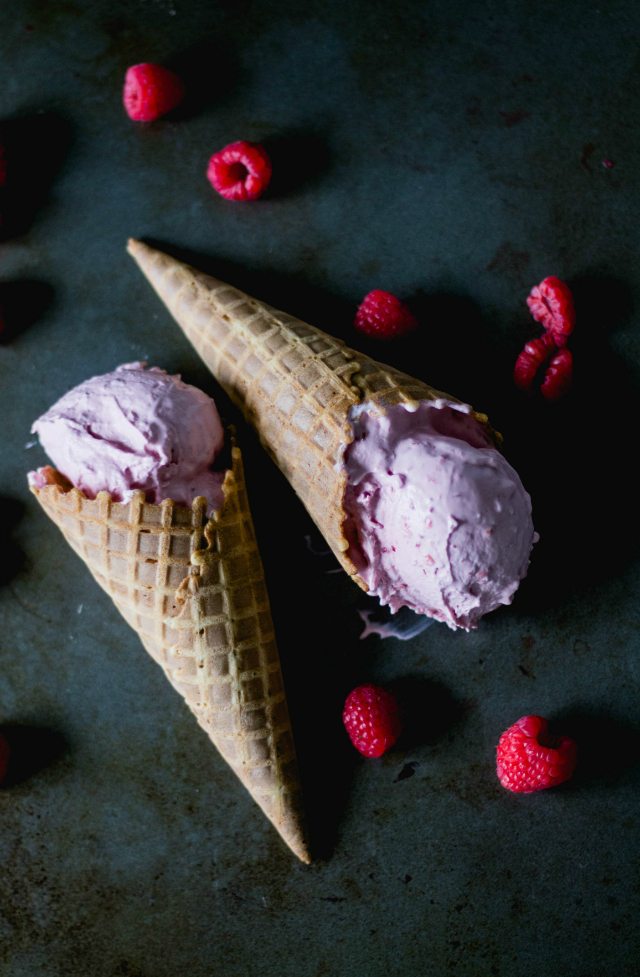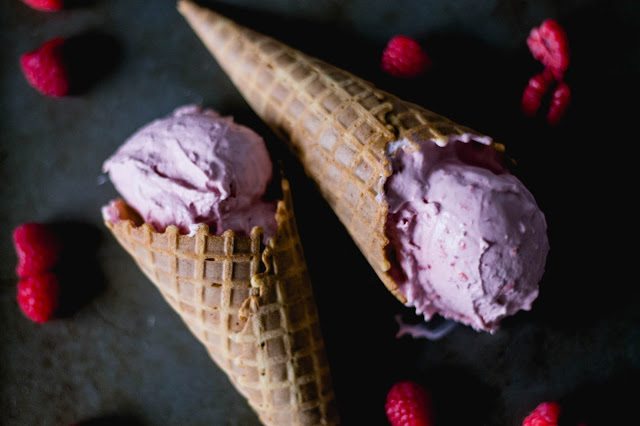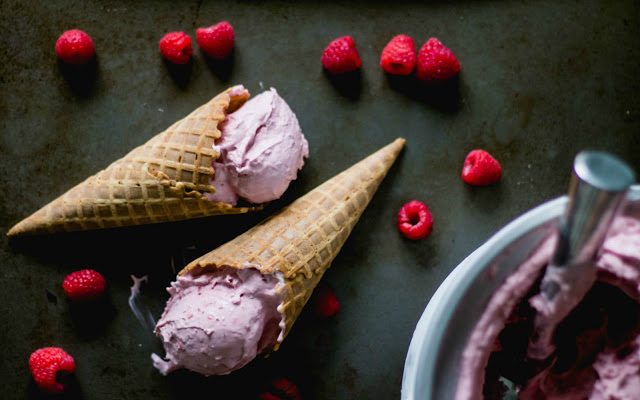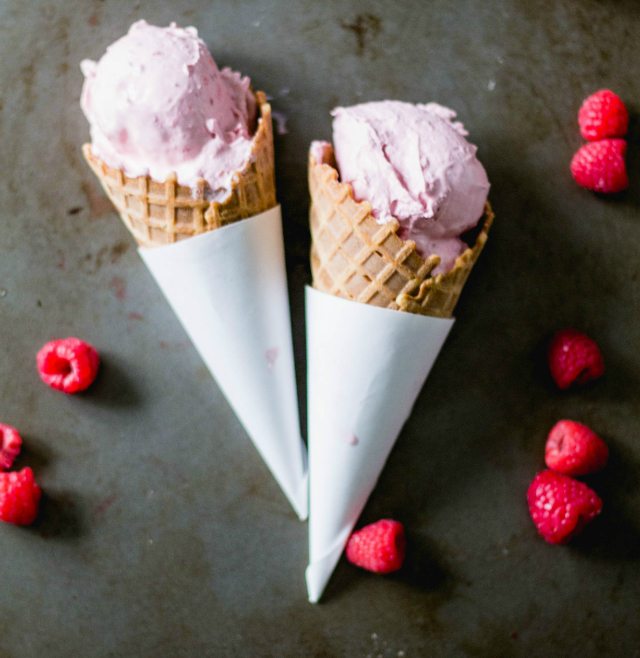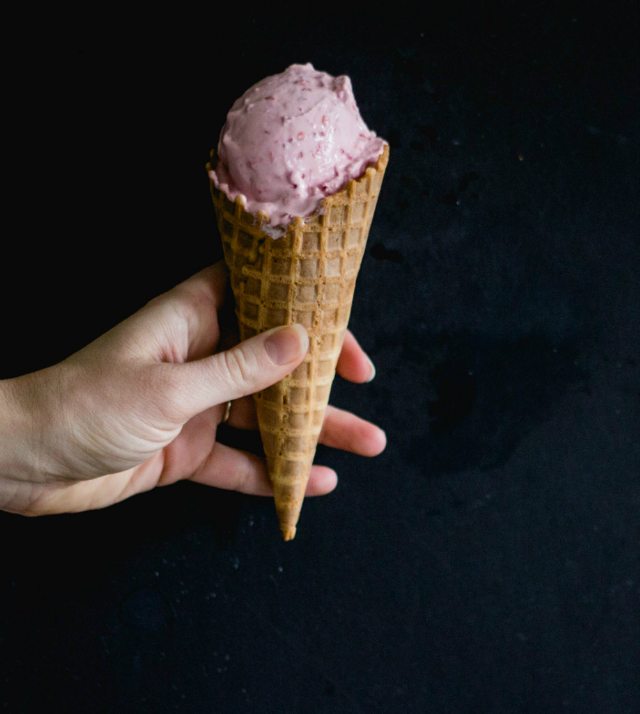 Do you ever make homemade ice cream? Do you want to pass on some recipies that I need to try? Please let me know if you make this at your home by tagging me in your photos or using #oakandoats !!! XOXO