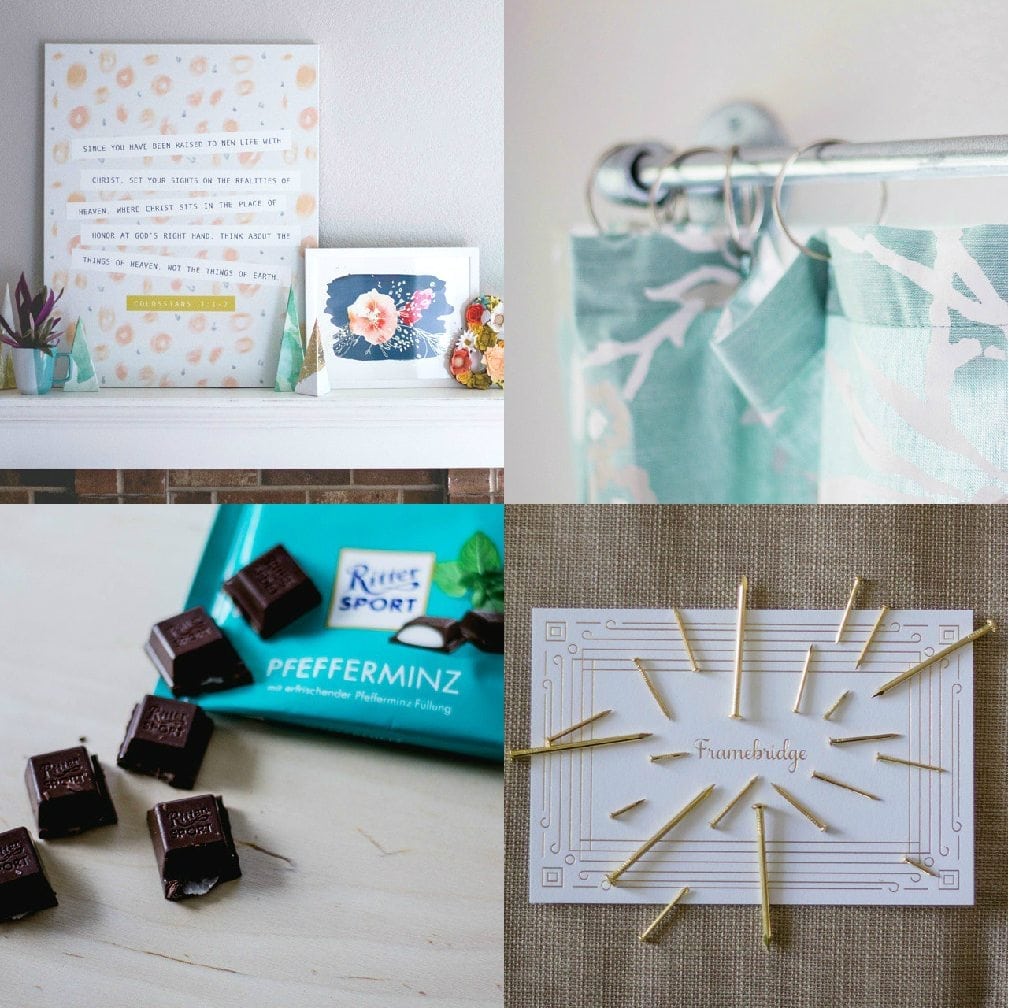 SNAPSHOTS:
(Make sure you follow @OakAndOats on Instagram to catch them all!)
2. In the theme of living room improvements, I took a lot of photos of my progress this week 😉 I love my DIY curtain rods and added new curtains to the space that were on sale at Target! 
3. Chocolate from Gaby was the best thing about her missing two weeks of work to run around Europe. 😉 I love that we make a tradition of picking up souvenirs for our co-workers when we go on trips!! 
4. Have you all heard of
Framebrigde
?!? I just hung up some of my framed Instagrams in my living room and I cannot wait to share with you how they turned out! They are pretty much my favorite thing ever because not only do I have printed Instagrams but they are nicely framed and ready to hang!
#worthit