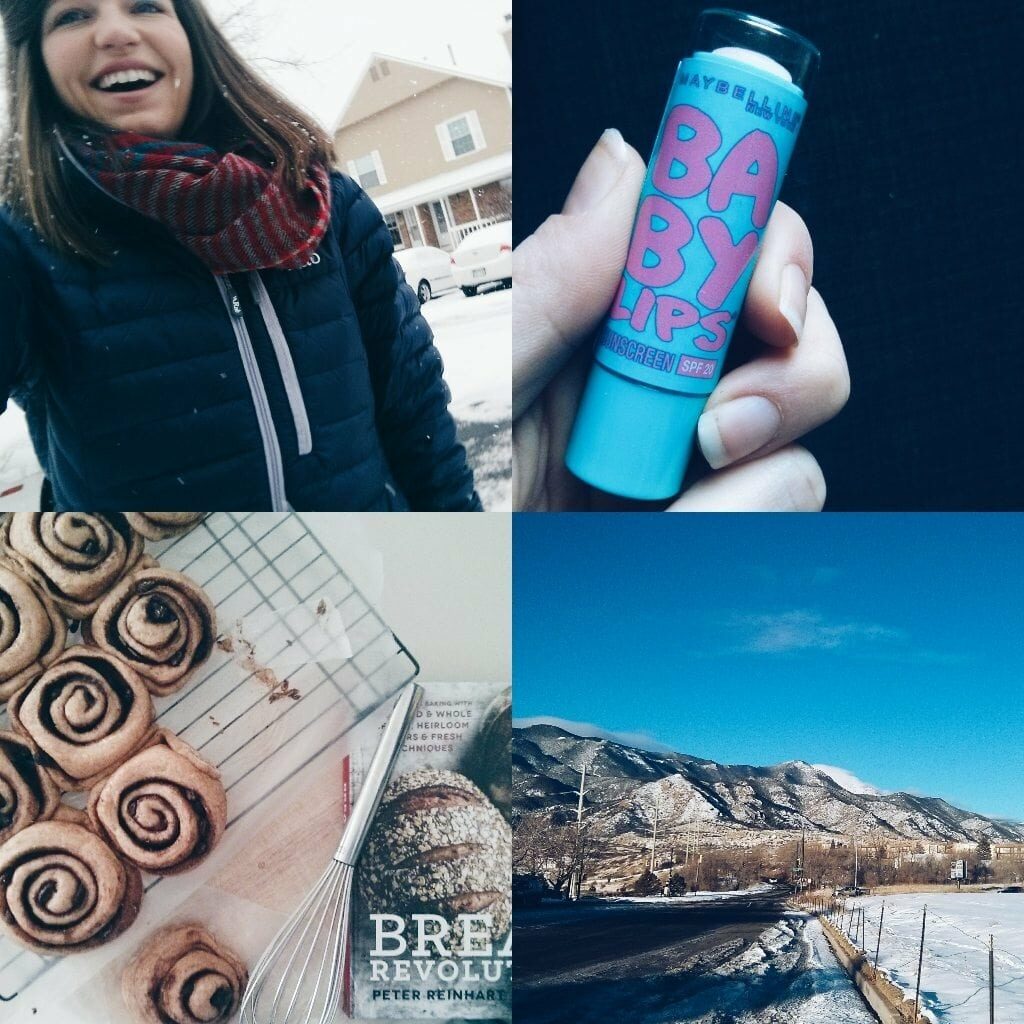 SNAPSHOTS
1. SNOW and melt and SNOW and melt. I love Colorado because of this. Our constant blue & sunny skies only allow the new snow to stay around for a day or so. The past couple weeks we have had 3 really great snows with 65 degree weather in between. It also has meant 5 snow delays for work (and you cannot complain about that!)
2. I hear so many great things about baby lips so I grabbed a stick! I am thinking I should get some tinted ones too!! Do you have a favorite lip stuff?!
3. I made cinnamon rolls over the weekend. In the spirit of good old fashioned homemaker, I was inspired to make them from scratch. They took longer than I imagined (because I am used to the "pop the can" kind) but they made for a perfect afternoon snack!
4. It snow stormed the day before and by 8:00 am the next day so much was already melted. I had to capture the mountain (and Pike's Peak right behind!!) because snow is just so beautiful.
YOU MAY HAVE MISSED
How to Make Pinterest Work for You
Verse of the Year (+ Naptime Diaries Coupon Code)
Top 10 Things to Splurge on at Disney
GREAT FINDS
– Love these DIY counter tops and I am really tempted to do them!
– This article really encouraged me and my "blogging job"
– I could get a Mountain Tattoo
– ORGANIZATION!
– These Disney Photos melt my heart and I want to take some like this of my kids.