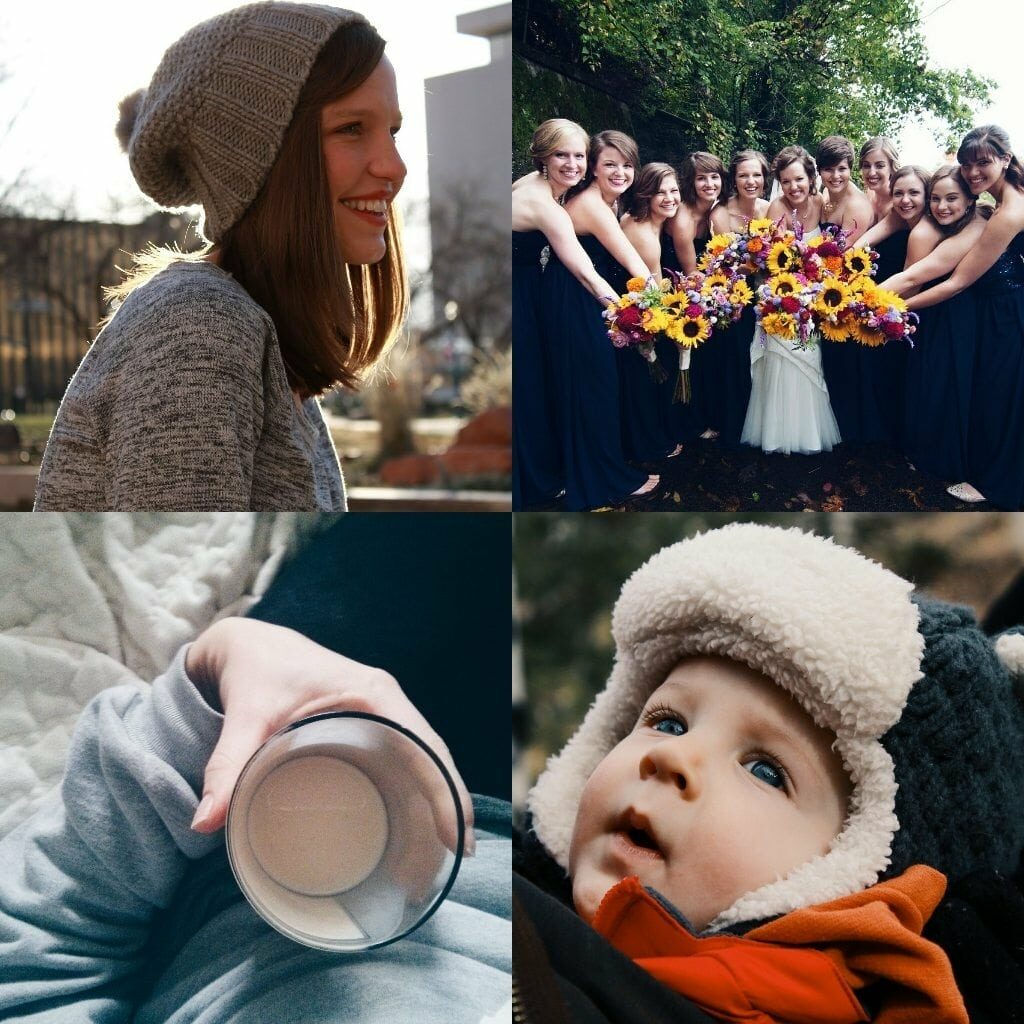 SNAPSHOTS:
1. I went on a fun date with my man downtown. We walked around, ate at Bruce's favorite hole-in-the-wall Greek eatery (Med Cafe,) and I rocked my Athleta hipster hat. Bruce took some pictures of me downtown and I am excited to share them with you!
2. My little sister got her wedding pictures back! She sent me a couple but she is bringing the whole SD card with her when she comes home for Christmas! I am thrilled to look through them all and share them on the blog! 😉
3. Eggnog! I soak up the season that it is in the stores and sometimes even buy the almond milk kind so my tummy doesn't hurt too badly. But it is always worth it.
4. This little man belongs to a beauty in my Bible Study! When we went up to the mountains, I couldn't help but keep taking pictures of him! #thoseeyes!
YOU MAY HAVE MISSED:
The Hard Part of Blogging
Winter Layers
Our Christmas Tree Hunt
Gifts for the T.Swift Fan in all of Us
Holiday Card Giveaway
Gift Guide: For the Little One
" I Work Out"
GREAT FINDS:
– This was the inspiration for my haircut. Oh, and this!
– This DIY advent candle holder is beautiful!
– Love ONA Bags!
– Grab this hat while it is hot (or really, not hot)
– Playing Disney Infinity with my husband like it is our job! Try it!
– Love this advice on getting a good nights sleep!