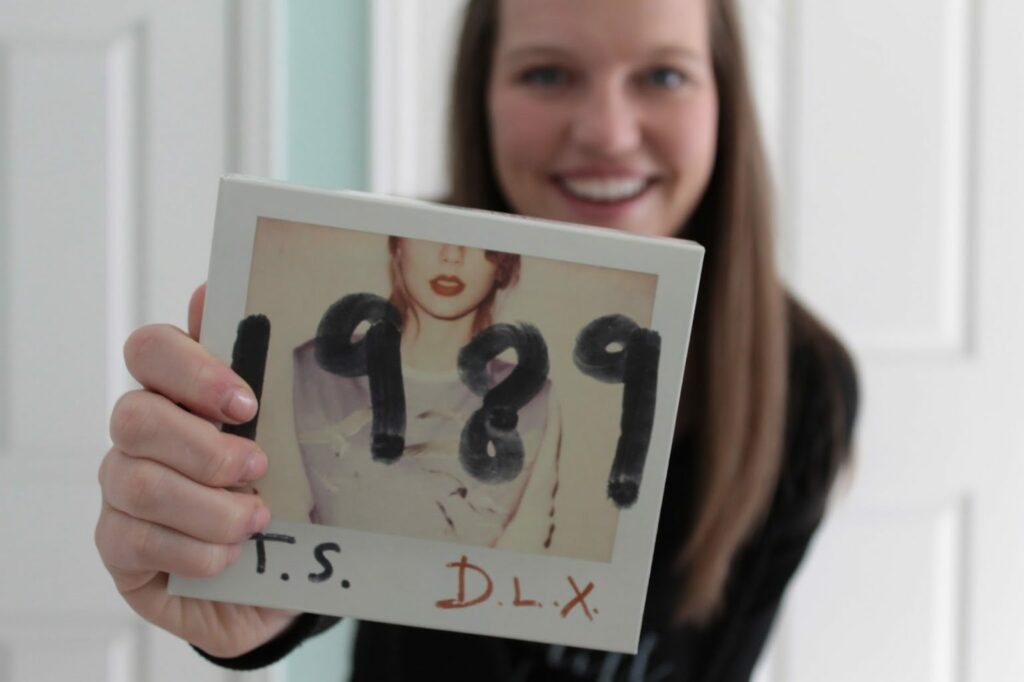 It is no secret that I am a T.Swift fan – I bought this album (the extended one) when it came out, have shamelessly (except that one time at camp Hanley) blasted Taylor and sung along to every song & every album, and I have even followed her fashion advice (totally just chopped my hair off like her yesterday and I am thinking about trying to rock the red lip but still too nervous!)
Truth is, I am not alone. It seems to be that when I buy an album it goes platinum (hello 1989 & the Frozen soundtrack…) so obviously many others share my same obsession! In honor of gift giving season, I am compiling a little Gift Guide for your Taylor Swift loving friend. PS: Most of these work GREAT for stocking stuffers as well!
1. 1989: Okay, if your friend loves T.Swift but doesn't have this album, that needs to change! It is totally different than anything she has done before but it is also just as easy to sing along with as all of her prvious albums. #worthit
2. Red Lipstick: Everyone knows that Taylor can rock the red lip and according to a YouTube Video by Maiedae that I just watched today, it works with all skin tones!
3. Keds: Taylor rocks the cute sneakers and you can too!
4. Taylor Swift Holiday Collection: T.Swift has a Christmas album from way back and if it is not part of your collection, it needs to be. #notjoking
5. Print your Instagrams: Talyor filled her last album with a bunch of moody selfies and Polaroid shots. Print some of your favorite instagrams of you and your T.Swift fan and write song lyrics on them! Totally fun. Oragrami prints them Polaroid style!
6. Photo Shoot: Don't have those fun instagrams to print? No worries, schedule a fun photoshoot to do together to make your own!

7. Hair cut: Let me tell you, the long bob is in! I am telling you! Stay tuned to see how I rock it 😉