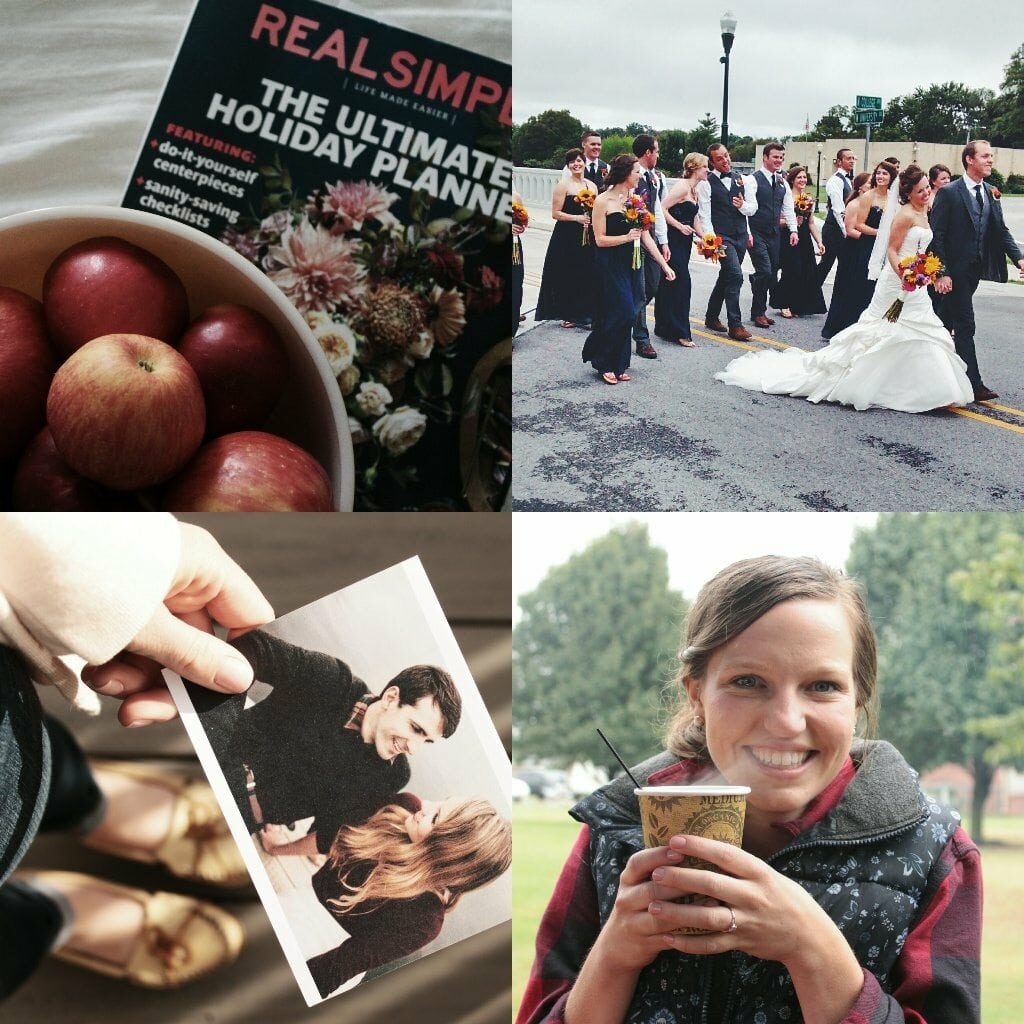 SNAPSHOTS:
1. I had a bowl of apples sitting in my kitchen when I got home from vacation and thought a spontaneous apple pie was in order. I took some pictures for the blog so you will get a first hand look on the Ridings family apple pie traditions!
2. My mom snapped this photo of the wedding party during our photo session. I think it is so lovely, I just cannot get over it. I cannot wait to see how the photos the photographers snapped of this lovely group.
3. David & Mer's Save The Date arrived. You got to love family weddings and weddings in general. Bruce and I are excited to both be standing with these two in their wedding and also for the rest of their lives. Love you littles.
4. Hey! That is me. Bruce snapped this shot at Matt & Becca's rehearsal dinner. We drank chai, sat by campfires, ate African food, and told stories of childhood past. We laughed, cried, cuddled, and dreamed.
WHAT YOU MAY HAVE MISSED:
Rad Dad Tees GIVEAWAY!
5 Ways to Fight Writers Block
Cafe on Broadway
GREAT FINDS:
– I love EVERYTHING about this look. So my style – including the giant smile!
– I am a sucker for mugs!
– Make sure you show us how you style your She is Clothing shirt to be featured! Use the hashtag #TriStyleCo
– Y'all, I am into overalls. No lie.
– Working on prints for the Office. Love these so much!
– I'll take a Dr. Who shirt any day!