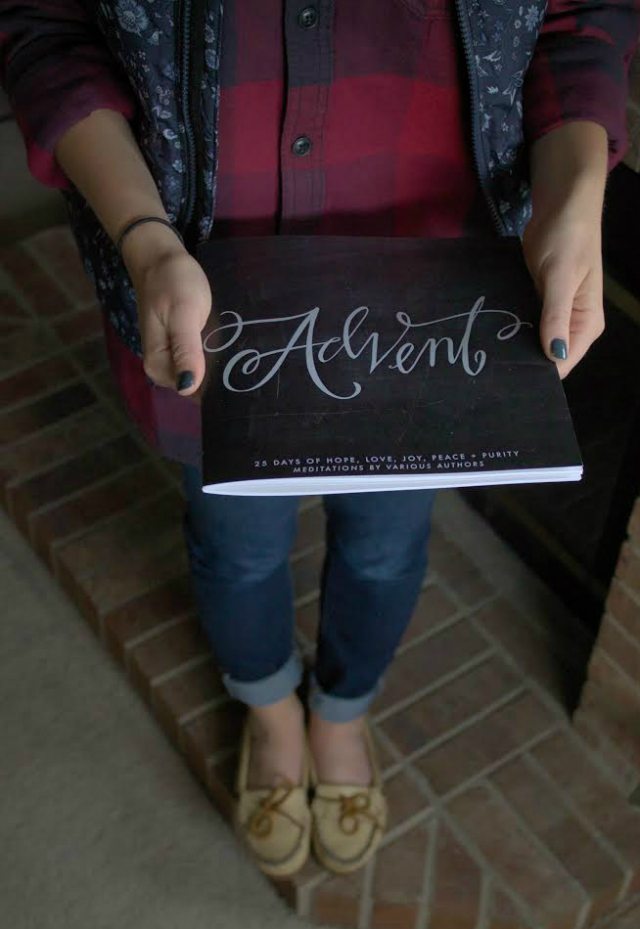 The Holidays are just around the corner, I know it is still October but it will be crazy how quickly they come on us! It is so easy to get caught in the hustle & bustle of the season. The NEED to shop, make, create, decorate, host, cook, clean, DIY, blog, bake cookies, mail gifts, and a million other things. I am willing to bet that I am not the only perfectionist out there – I cannot be the only one who wants to do it all, and do it perfectly, right?!  
That is why I was so drawn to Naptime Diaries Advent Calendar last year. It was just what I needed to slow down and focus on each day. To remember what the season is really all about and to keep my heart in check. This year the calendar comes with even more! A 25 day devotional and meditations for each day of advent!    
There is a print and meditation for each day of advent. To help you and your family stay in check and keep a clear & constant reminder of the season. I would love to see what how you style your advent calendars this year – hang them on the wall, fireplace, in a frame… so many creative ways to display these cards! USE CODE: OAKANDOATSADVENT for 10% off! Once you get your calendar in the mail, use #ntdadvent & #holdersnotfolders to share it with us all!