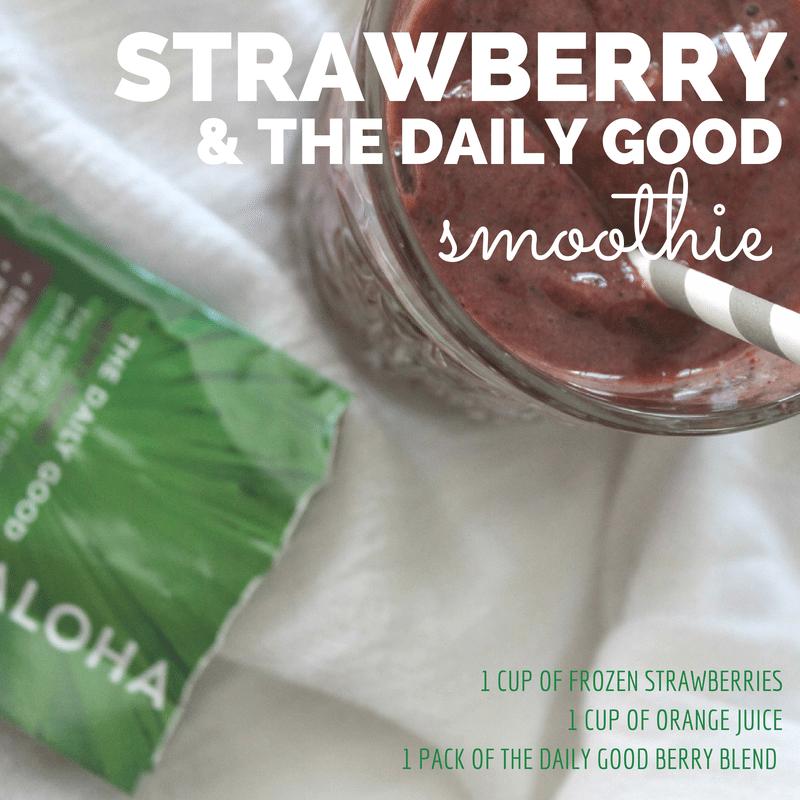 "This shop is part of a social shopper marketing insight campaign with Pollinate Media Group® and Aloha, but all my opinions are my own. #pmedia #MyAloha #AlohaMoment http://my-disclosur.es/OBsstV"
Growing up in Colorado, I was always encouraged to eat healthy – seriously, thanks mom! I shop local, I hit the farmers market on Saturdays, I make smoothies, take vitamins, buy things without weird additives & preservatives, and really value holistic and healthy living. Remember when Bruce & I did the Whole30? That was the restart our bodies needed to work better and the motivation I needed to put what I knew to be healthy into action (AKA cooking from scratch, shopping smart and healthy, staying active in office day jobs, etc)
I am always on the hunt for little things that make helathy living just a tad bit easier! In my searching, I came upon Aloha Daily Good Greens and Nutritional pack products! The Aloha Daily Good Greens powder is a 100% natural, vegan whole-food product which in turn energizes, hydrates, and cleanses. Daily Good Greens are 2 servings of fruits and veggies in a packet with whole-food vitamin D. Hello something MUCH healthier than that second cup of coffee!
I ordered the Blend Box on their website to try it out and I am totally in love. You can sign up for the Free Trial that comes with 6 daily green powders in all three flavors to try too! The trial is 14 days with the benefits of becoming auto enrolled into the monthly subscription. I have mixed a pack in with hot water for a nice after work cup of tea, stirred one into a delicious glass of almond milk to drink during my lunch break, and threw it into a smoothie one morning for breakfast! Today I wanted to share with you the smoothie because it was just that darn easy and delicious!
WHAT YOU NEED:
– 1 pack of The Daily Good Berry Blend (Blend Box)
– 1 cup frozen strawberries
– 1 cup orange juice
TO MAKE:
1. Put strawberries and orange juice into a blender
2. Pour in the whole back of Berry Bled from Aloha and the Daily Good
3.Move to a glass to enjoy!
IN MY HOME:
Ninja Blender
Naptime Diaries Canvas
Glass from a Coffee Shop in Norway!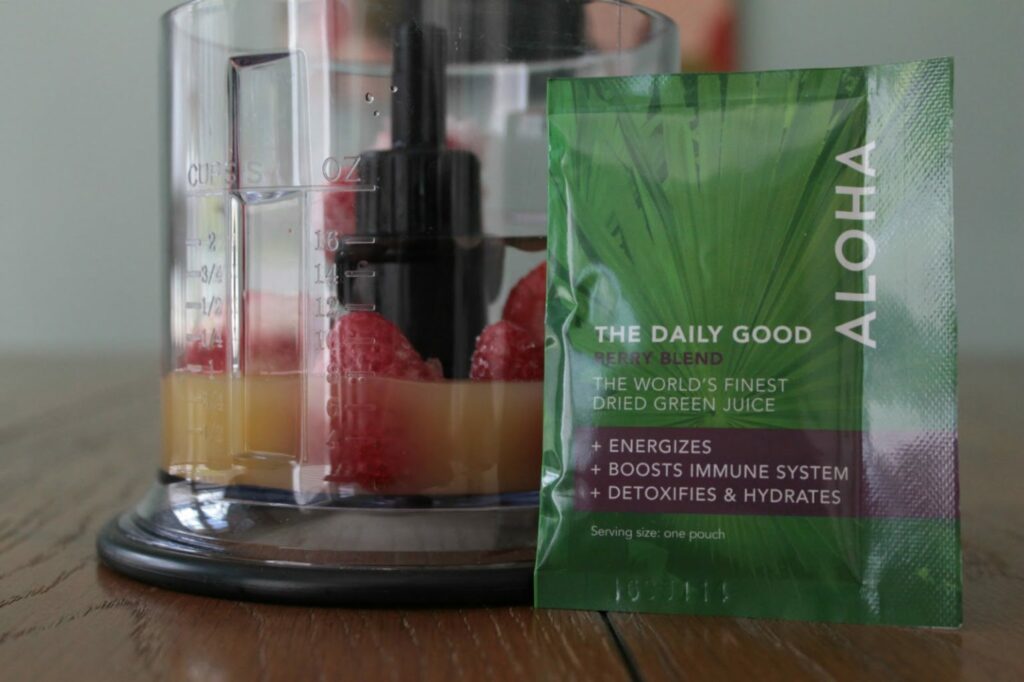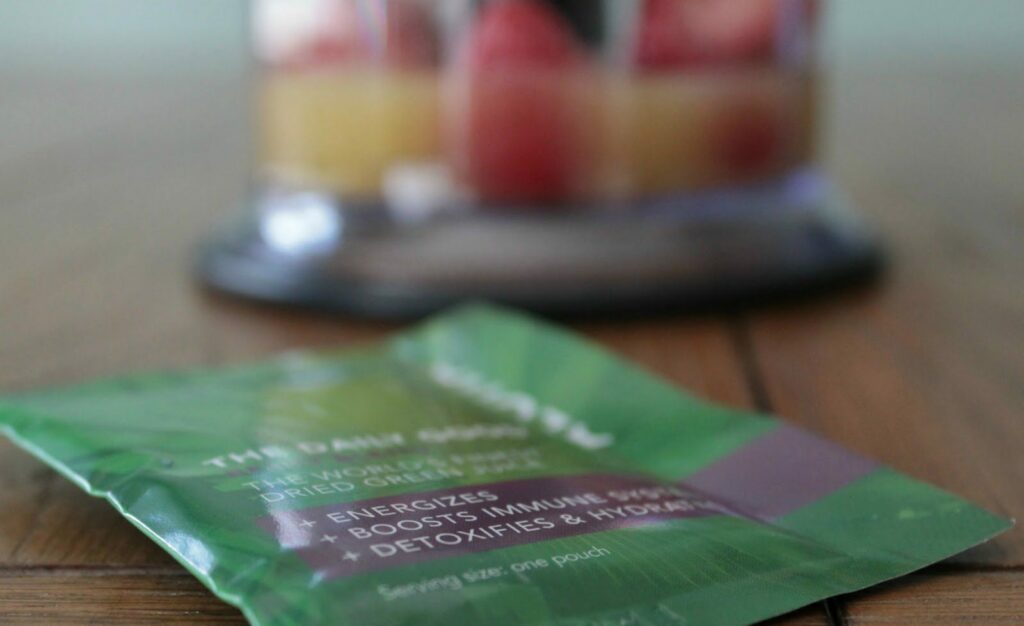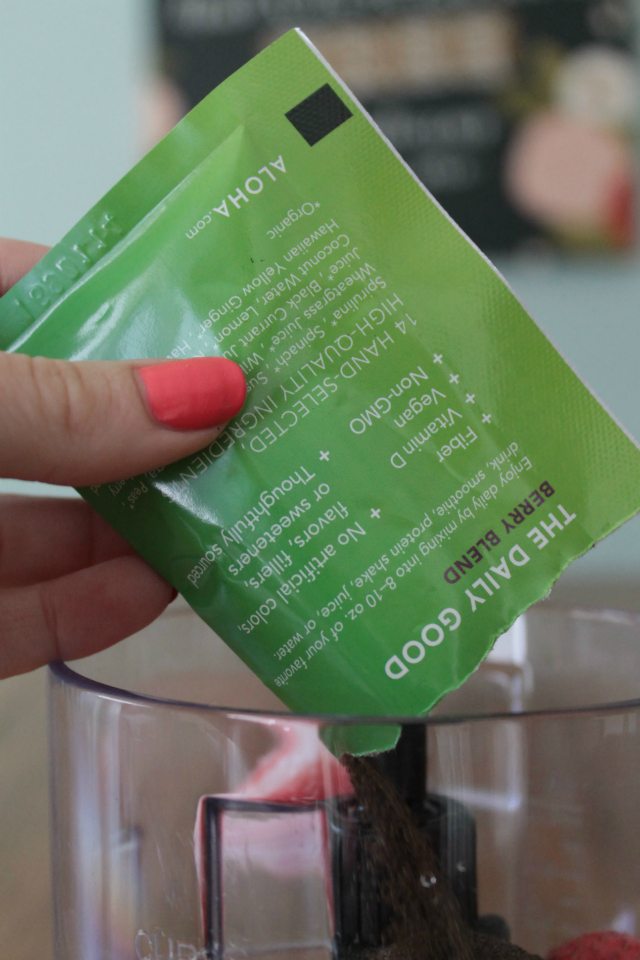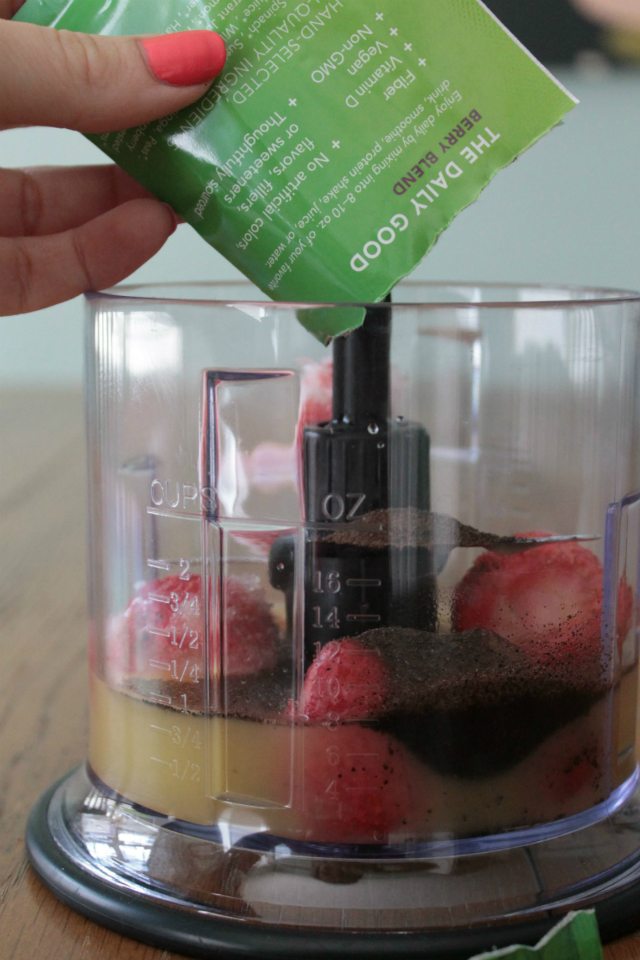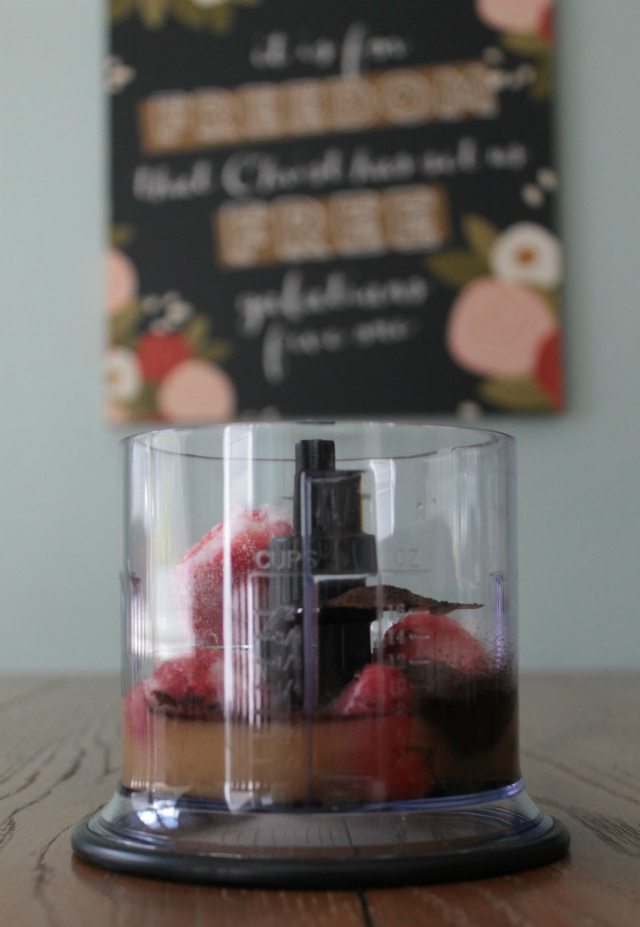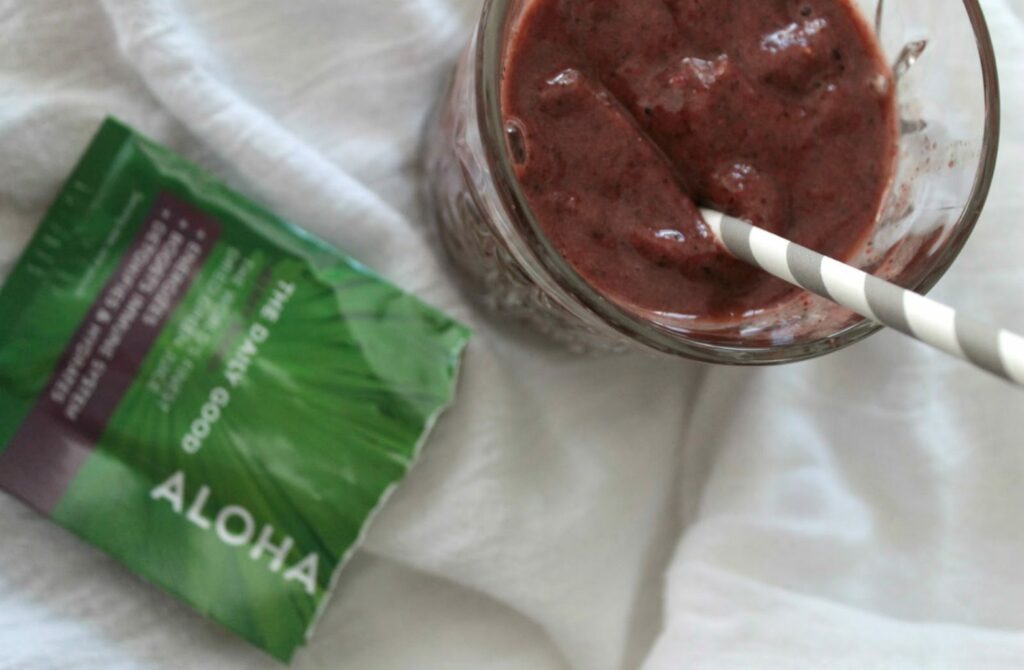 HOW DO YOU STAY HEALTHY?