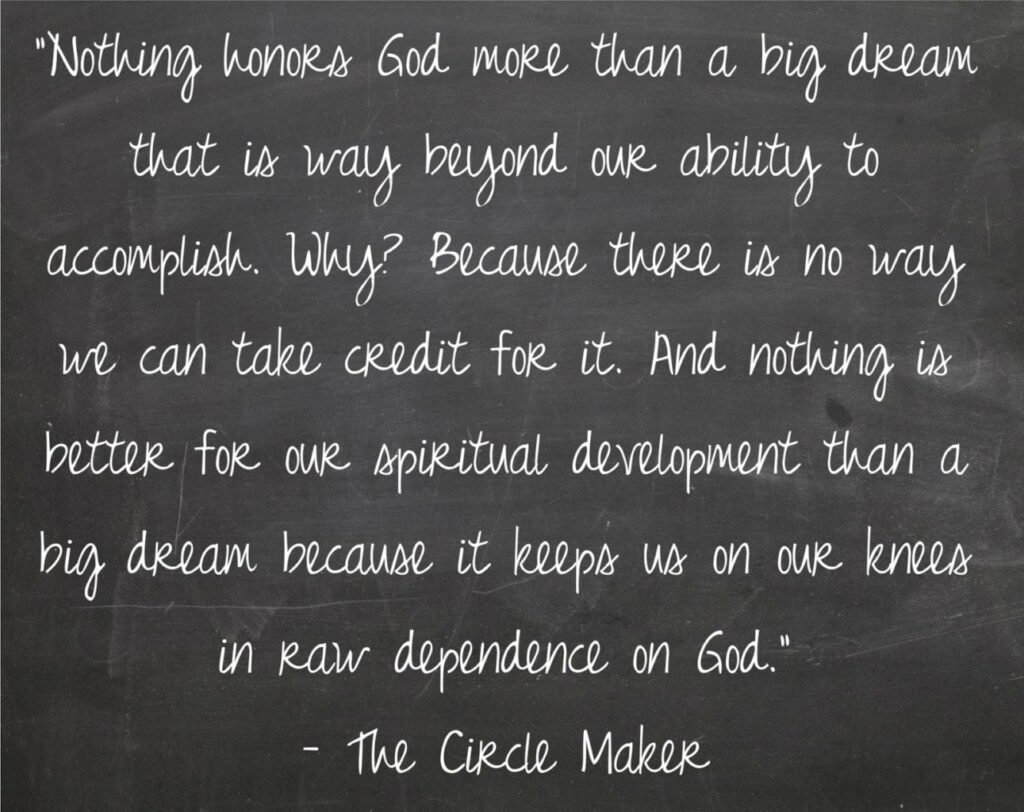 when Samantha of Elah Tree posted this quote in her post last week i could not stop thinking about it. you see, the Lord has been working in my heart and i am dreaming things for this blog and for our family that i never imagined i would! it makes me smile, cry, freak out, sing, laugh, and/or quote Frozen all at the same time – "i don't know if i am elated or gassy but i am somewhere in that zone!"
the truth is, when i started blogging i had no idea i would love it like i do. i had no idea i would have such a heart to connect with you. i had no idea that my struggles with having a daily quiet time would resonate with so many of you and TOGETHER we would do the 40 days with Jesus to grow closer to Him. i had no idea that praying for my husband would be something that a million people on pinterest were also looking for (i exaggerated about the million part)! and i never expected to cry when checking my email because i was so blessed by people's sweet words. it has become a place that even in my weakness and rawness the Lord has blessed and encouraged.
the last couple months i have been stepping out into the unknown with Oak + Oats and the Lord is calling me to continue following His leading. i am dreaming big dreams and it scares the crap out of me. i have cried about it a couple times this week already because sometimes things are too grand for my little heart to even imagine. i am scared of failure, of not measuring up. and scared of allowing my heart to dream big because i am afraid i'll be disappointed! in my heart it is easier for me to take things down so i am always pleasently surprised – when i get too excited or passionate about things my heart starts to freak out and i start imagining the worst. yuck. go away Satan – you cannot steal my joy!!!
what i love about this quote is that it leaves it in the hands of Jesus. and it reminds us the importance of prayer. big dreams are safe when laid in the hands of Jesus because He has plans that are bigger and better than anything we can imagine. He is our provider. and in Him is HOPE. if He places big dreams in my heart than He will fulfil those dreams in His time and in His way. i just need to trust Him and run after Him when He says "follow Me into the unknown!"
ARE YOU DREAMING ANY BIG DREAMS?
is the Lord asking you to TRUST Him on anything?