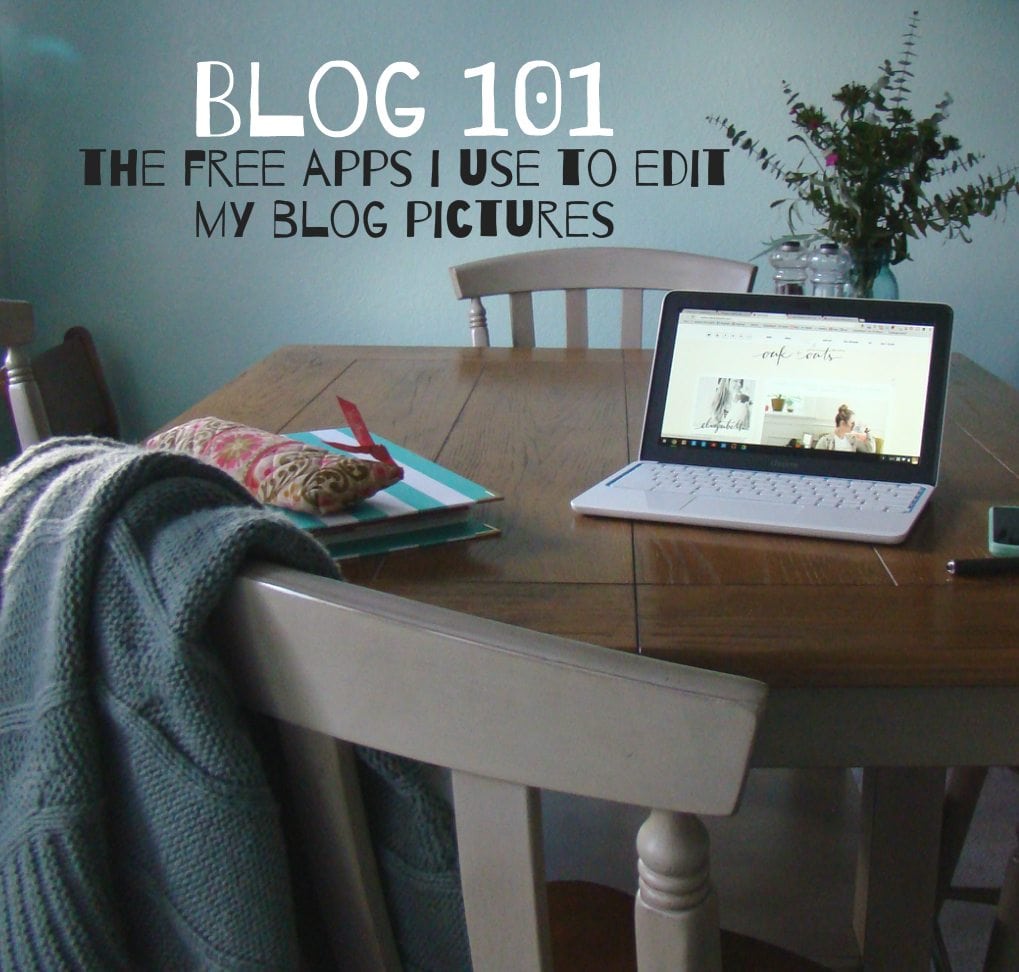 when i talked about my Chromebook the other day, a lot of you were asking about editing pictures. i do not have photoshop (and i never have) so i was not intimidated about buying a computer that does not run it. i did want to share with you some of the free resources that i use when preparing my photos for my blog and talk about how you can make your photos look nice even if you don't know anything about photoshop.
OAK + OATS BLOG PICTURES 101
(disclaimer: i am not a pro nor do i claim to be! each day i am learning more how to create better pictures myself! but i wanted to share with you some free editing websites that i use and how i go about creating pictures for this space!)
this one is one of my favorites that i use whenever i need to do a collage or quick edits. it is super easy to use and totally user friendly. you can change and play with colors, crop and edit, and add fonts. one of my favorite things to do is add brightness to pictures, add words, and use the collage function! you can do all sorts of collages on this site and it works great for what i need to do! the more you play around with it the more you discover!


this is another great free website that i use a lot! i use it for quick edits (like cropping and re-sizing). you can also do a lot of the same type of text/fonts as the other site. i like this one for having white text boxes and other stickers.

3. MY HUSBAND'S CAMERA:
i guess it all really starts
with this guy
. my husband bought a camera his senior year of high school (2007) – it is a
Sony Cybershot DSC- H7
. when we got married it became mine (marriage tends to do that!). it took me a couple months to uncover it in the closet and claim it as my own but i have been using it for blogging since then. it has a manual setting but i only do the automatic one – i would love to learn the manual side one day (either on this camera or a new one!) but for now i just automatic my shots!
TO GET BETTER PICTURES:
– try different angles
– take pictures in daylight (outside or in rooms lit by windows)
– look on pinterest and see the type of photos that catch your eye, try to recreate those
– use solid backgrounds (like a wooden table or a white poster board)
– try up close and far away
– take a lot of pictures and then pick one or two of your favorites!
4. OTHER RESOURCES:
–
Pixlr photo editor
: from what i hear, this is a lot like photoshop. i have not done much with this because it does not really make much sense to me but my husband likes it.
– Death to Stock Photo: if you do not want to take your own pictures, this is a GREAT option so that you are not stealing other peoples photos by using ones you find in a google search. i still recommend trying to take your own pictures and using as much of your own stuff as you can!
BE ENCOURAGED, you can take pictures for your blog! yes, some bloggers are photography bloggers and their pictures are stunning works of art! but that does not mean you cannot create pretty pictures too.
WHAT IS YOUR PHOTO ADVICE?