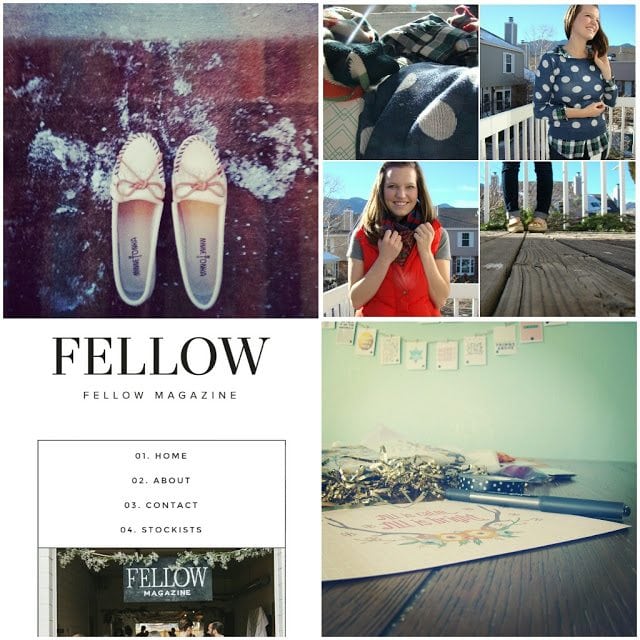 SNAPSHOTS:
1. my early Christmas gift to me – a beautiful new pair of Minnetonka Mocs. they are the most comfortable shoes ever.
2. opened my first Stitch Fix box ever and kept everything inside! they did such a good job – i hcannot wait to show you all the goodies inside.
3. excited about being a part of the fellow magazine kick starter project!
4. packed up and sent out my Great Christmas Exchange Gift! so excited for my secret swap partner to open it up!!
OTHER FAVORITES:
– staff Christmas party
– department Christmas party
– cookie exchange
– Christmas concert with my family
– getting ALL my Christmas shopping done
– baby sitting my littlest niece
YOU MAY HAVE MISSED:
holiday gift guide for the littles
fellow magazine
DIY tree garland
snow days and red pants
true community
minted winner!!!
what are your favorites from this week?