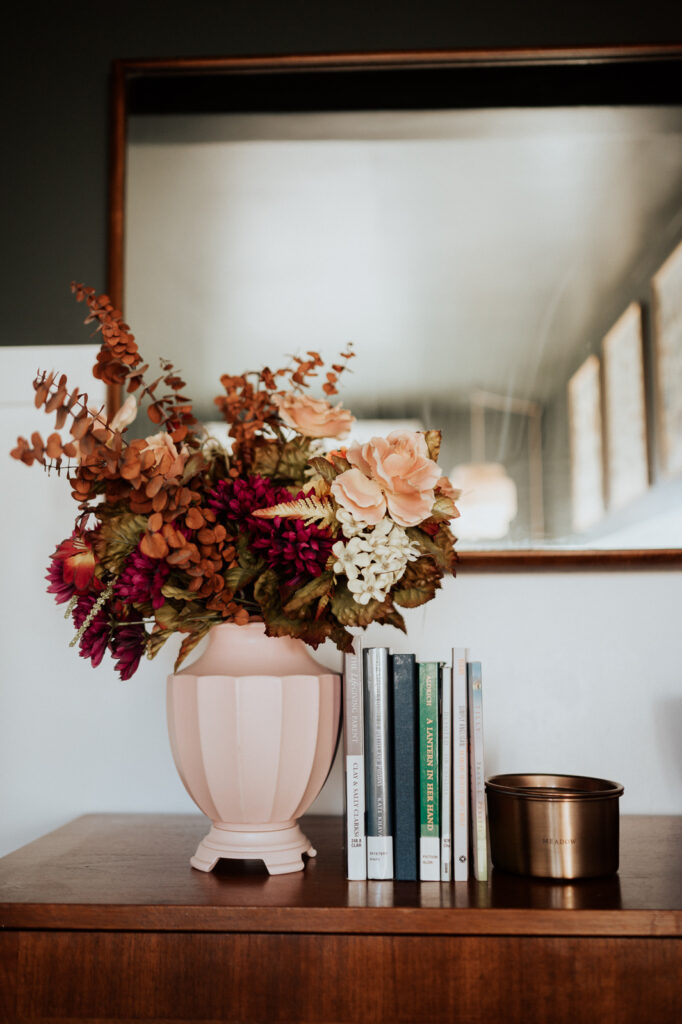 Another month, another booklist! I'm fighting the urge to not just photograph the pretty books from this month to feature in the header image (like a weirdo.) These booklist photos would look much better if they were color coordinated or themed but I read a whole lot of random each month and that's just the way it is! I read eight more books this month so were at 20 books out of the 23 I'm trying to read this year – I'm onto a great start! Clearly, I should have probably set a higher goal, but now we are just going to see how far we go!
More news this month is that I'm switching up how I list the books for this post. They will now be listed by stars given instead of order read, starting with the most and ending with the… least. This will be easier for us all to see what was a hit and what was a miss. YAY!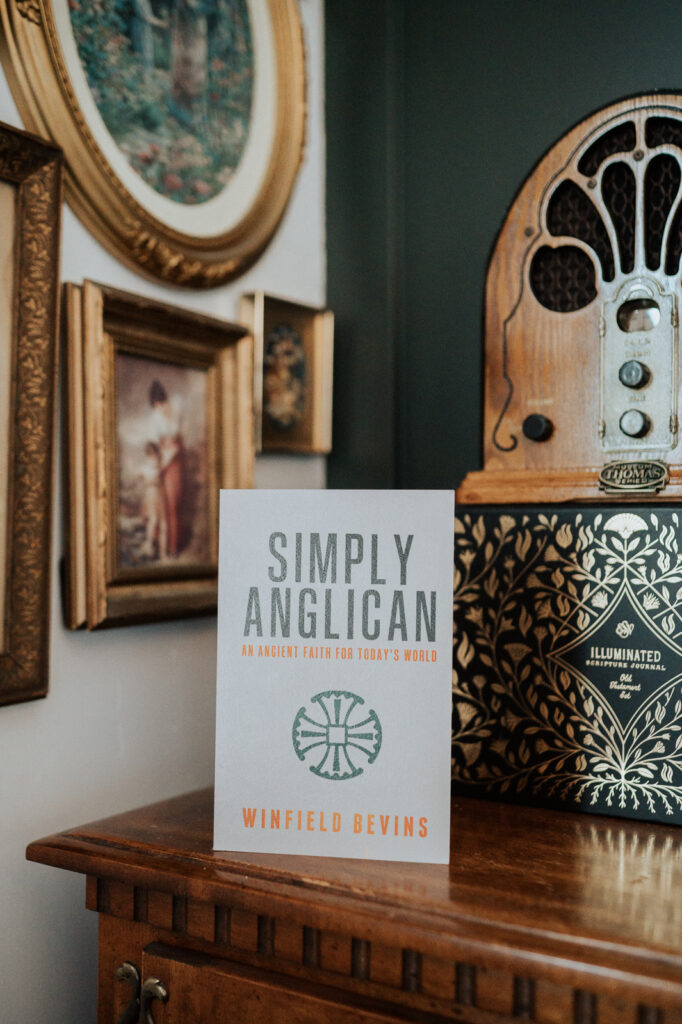 Simply Anglican is wonderful overview of Anglicanism and is so helpful for a non-denominational girl like me who now finds herself at an Anglican church! It is all encompassing yet concise, informational yet engaging, and a great explanation of the ancient Anglican faith. So many times I would say, "Yes me too!" In response to quotes from fellow Anglicans about their feelings on Anglicanism. And when Winfield went over the chapter on the church service, I felt like he was describing my church personally! It's so encouraging to be to be a part of the historic church, praying prayers that so many believers have prayed before me, following the church calendar seasons with a great cloud of witnesses, and drawing closer to the Lord through liturgy and tradition. If you are at all interested in what Anglicanism is all about, this is a great place to start! My copy is simply (see what I did there) covered in highlighter! (5 stars)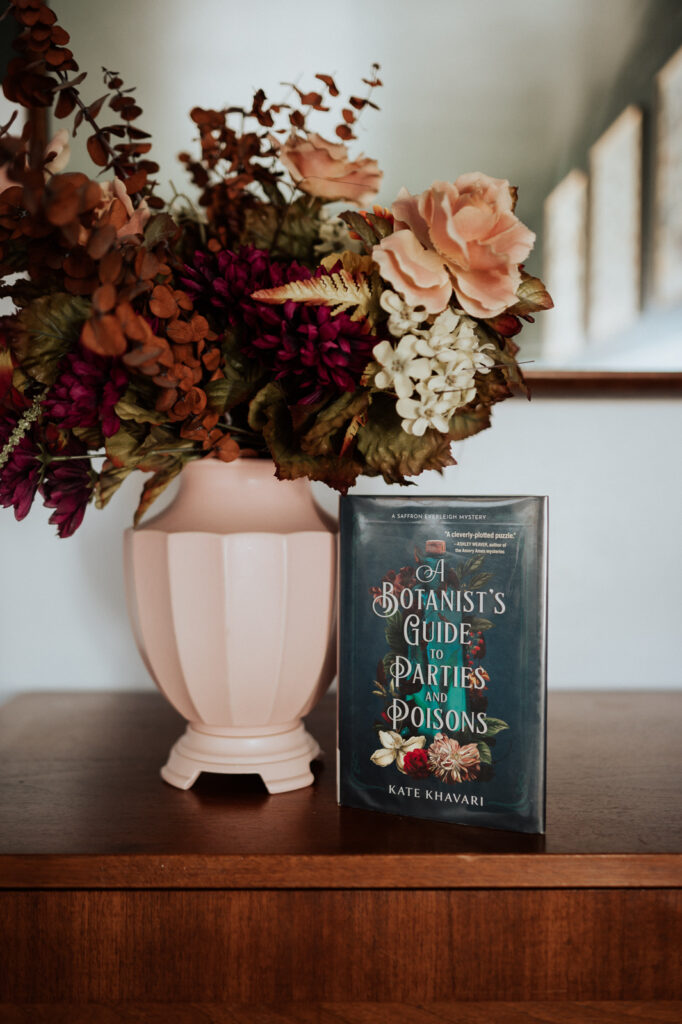 A wonderful mystery novel that I couldn't put down. Strong female lead, captivating time period, believable characters, and a gripping storyline that pulled me through page after page. Not too dark & graphic while still being mysterious & intense. I'm very much looking forward to the next book coming out in June!!
PS: The audiobook is read with a British accent immersing you even more into the story! (5 stars)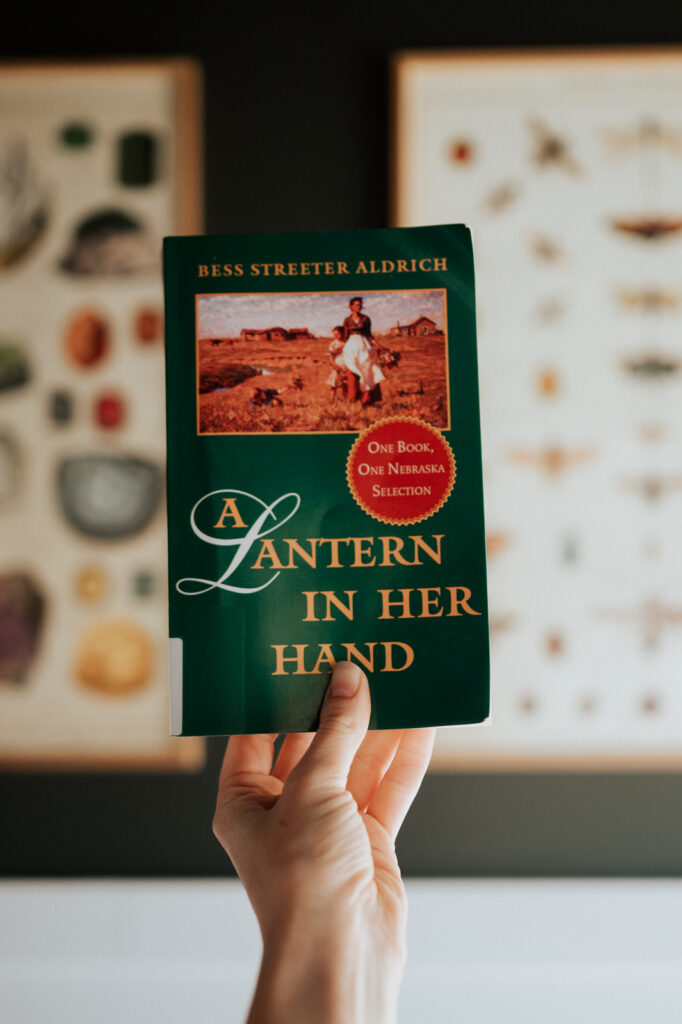 There is something so encouraging and captivating about the passage of time, the making of generations, and the creation of legacy. Starting with Abbie Deal's death, we as readers are then taken back to the beginning when she was a young girl as her family made their way across the country in a covered wagon in the mid 1800s. We learn of where she comes from and then continue reading to see where she goes. Over her life and the span of these chapters, we see decades pass during a time of so much change. We see heartbreak and love, hardships & successes, deep sorrows and great joys.
Abby Deal had dreams for bigger things but sees so much joy, value, and purpose in what she did do -looking back with joy & gratefulness on her life even though it wasn't glamourous. "We old pioneers dreamed other things, too, Laura. We dreamed dreams into the country. We dreamed the towns and the cities, the homes, and the factories, the churches and the schools. We dreamed the huge new capitol. When you walk under its wonderful tower, you say to yourself My Grandfather and Grandmother Deal dreamed all this… they, and a thousand other young couples dreamed it all in the early days… and the architect had the imagination to catch the dream and materialize it. It is their vision solidified. They were like the foundation stones under the capitol… not decorative, but strong. They were not well-educated. They were not sophisticated. They were not cultured. But they had innate refinement and courage. And they could see visions and dream dreams." p.280)
So much of her life is being a faithful mother, wife, & homemaker out in the prairie – baking bread, stitching quilts, mending clothes, nurturing & raising her children. Those unglamorous, simple, everyday motherhood moments and pioneer dedication have made up her life and made her days rich. She has a legacy of children and grandchildren. A legacy built not by her talents or fame, but her faithfulness to do the work in front of her each day.
Another quote I loved, "I think travel is a rare privilege and I'm glad you can have it. But not everyone who stays at home is narrow and not every one who travels is broad. I think if you can understand humanity… can sympathize with every creature…can put yourself into the personality of every one .. you're not narrow… you're broad." (pg. 242) This book encouraged me in motherhood and inspired me to be faithful to do the work in front of me, serving the Lord and being grateful for my days. (5 stars)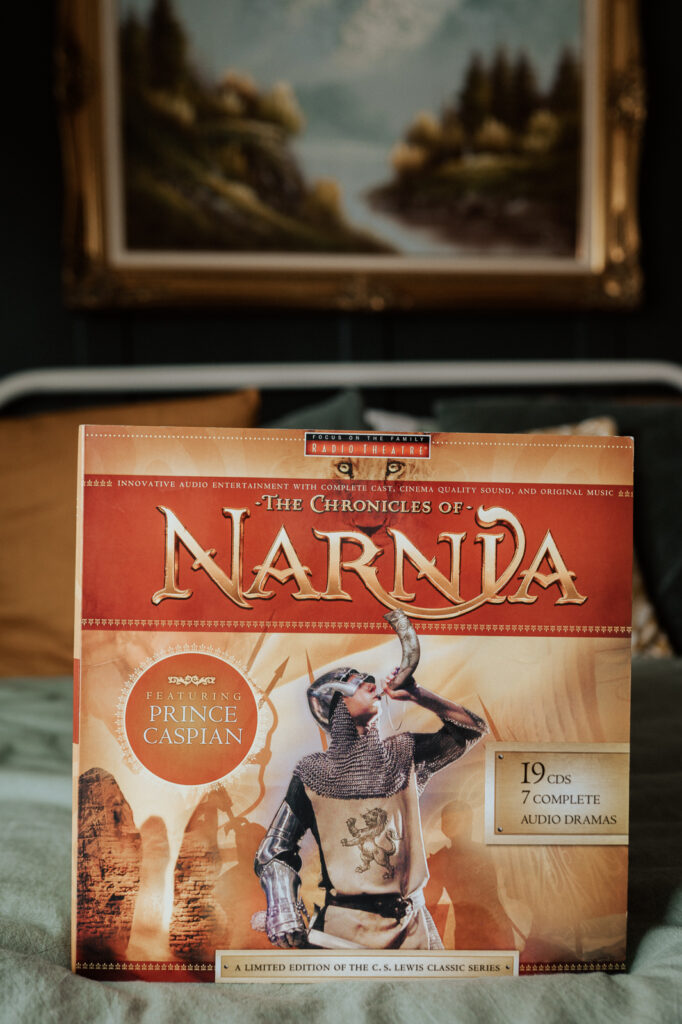 We have been making our way through this series in the car as we drive around. I just love how Radio Theatre is the bridge between film and audio books and makes the story come alive for the whole family. This one is a favorite of mine – I love the transformation of Eustice and all the adventures on the islands. I teared up (again) at the end when Aslan tells Edmond and Lucy that they will know him in their world by a different name and they would see him again. (5 Stars)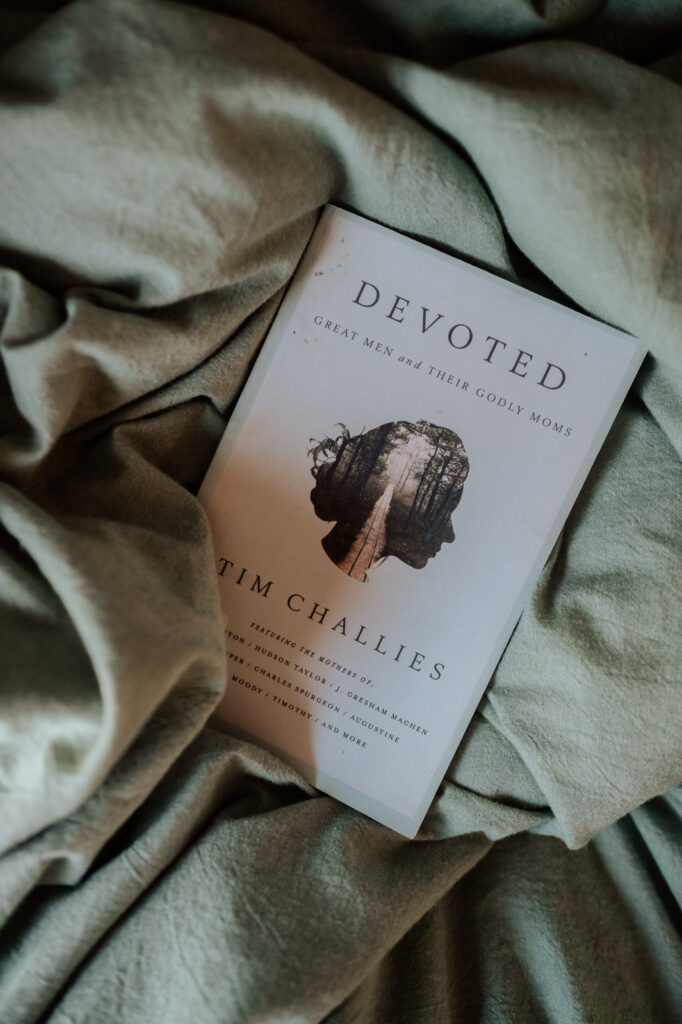 This was a really quick read (or listen!) and I thoroughly enjoyed each story. I was encouraged and inspired by the faithful mothers of these men who lived lives of with prayer and taught their children the ways of the Lord. They lived in varying time periods with varying social and wealth statuses, but all were changed by the Lord and it impacted their mothering. It is an important reminder that what we do as mothers matters, that our prayers are powerful, and that God has planned good works for us that we may walk in them! We may never know the legacy of our faithfulness but our Children benefit from the Truth we pour into our homes and watching us as women of faith. Only the Lord knows what he has in store for our children, but our faithful consistency in the mundane ordinary of motherhood has big implications.
4.5 stars rounded up because the book just kind of ended without a conclusion chapter or wrap-up which I thought was very odd. Also the audio book author read the mom moments section as well which felt off as he would say things like "we mothers." They had a mother write this section and it would have been nice to have a mother read this section as well. (4.5 stars)
Bruce and I read this book out loud together and didn't get around to finishing it until this month – oops! This was a fun little Christmas mystery novel. Read this book out loud with my husband over the course of several nights. Not too creepy, a bit morose, and kept us engaged until the end. Beyond solving a mystery, it also speaks to family and loneliness – allowing the characters to grow throughout the story. "We reveal ourselves in the stories we tell." (4 stars)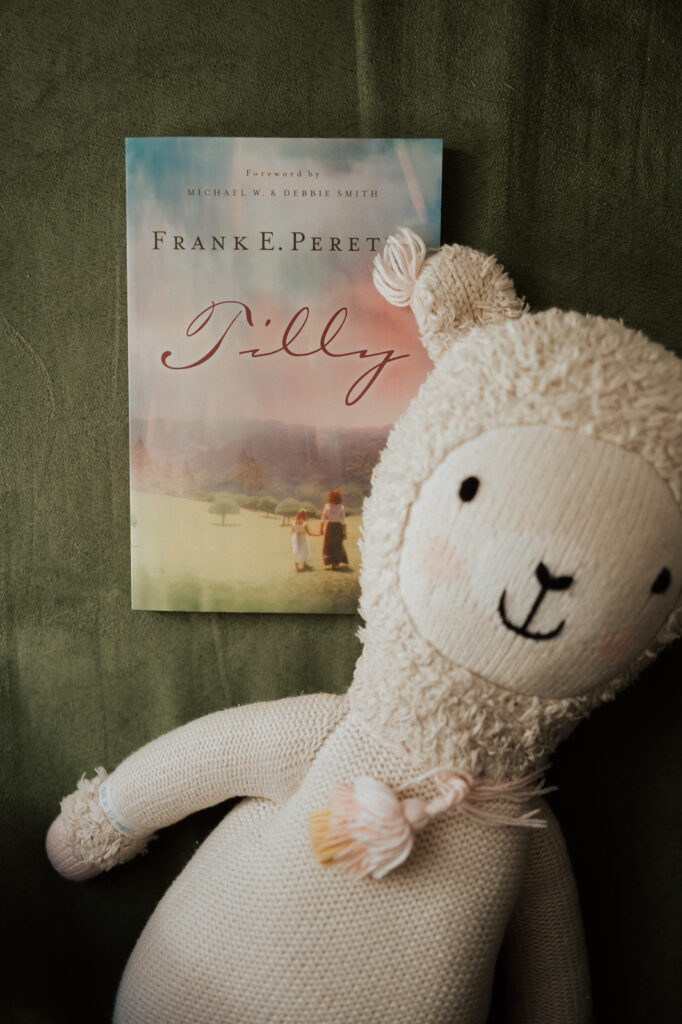 I picked up this book because I've read and loved Frank Peretti in the past. This book is a very quick read which is unlike most of his other books. And by quick read I mean I read it one evening in less than an hour. Apparently it was originally a radio drama which makes it way more of a short story than novel. Because of that I feel like there's not tons of character development or overarching story. I think if you knew what you were getting into, it'd be four star category but not knowing what you're getting into makes it two stars. It is hard not to be disappointed when you're expecting something alongside The Oath or This Present Darkness. I did enjoy it and I thought it was an interesting perspective on heaven/ redemption/choices we regret but it's definitely not my favorite Frank Peretti book. (3 stars)
* I received this book for free from Crossway in exchange for an honest review.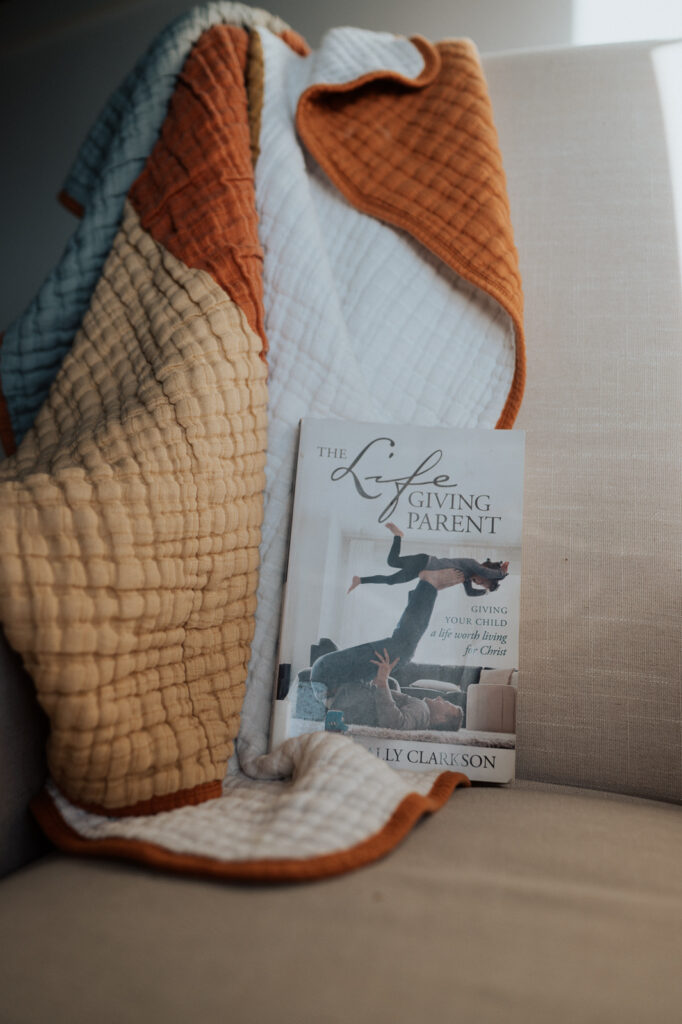 The Life Giving Parent is a parenting book with a Biblical worldview. While it felt very basic at times (you have to have a personal relationship with the Lord to teach your children about the Lord, etc ) it was factual and included a lot of practical things that the Clarksons did in their family. It's not exactly a "how to" but is somewhat written that way – although they do say at the beginning & the end that they're not writing a "how to" book. I had some takeaways but didn't feel all their family activities were perfect fits for my family. Also, it may be because I'm consuming a lot of content like this lately, but it didn't feel super original or new. Still a good book, but I don't feel like I learned a lot. (3 stars)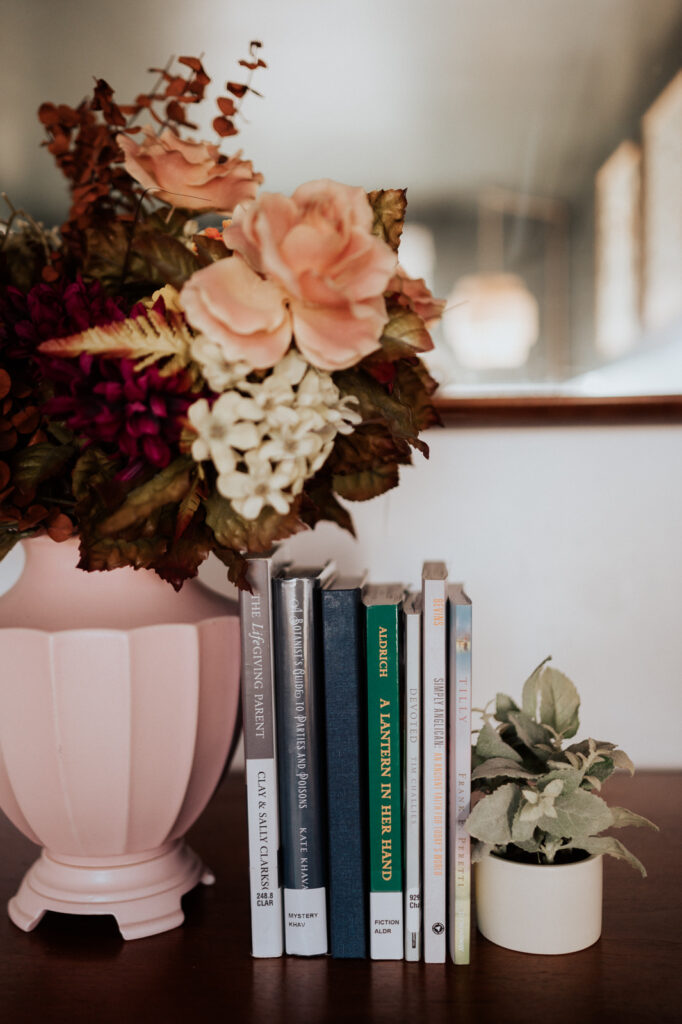 Note: Books marked with * are those I listened to on audiobook. Find me on Goodreads HERE and check out my progress toward my 2023 reading goal below! Please always give me book recommendations in the comments 🙂

Elizabeth
has read 20 books toward her goal of 23 books.