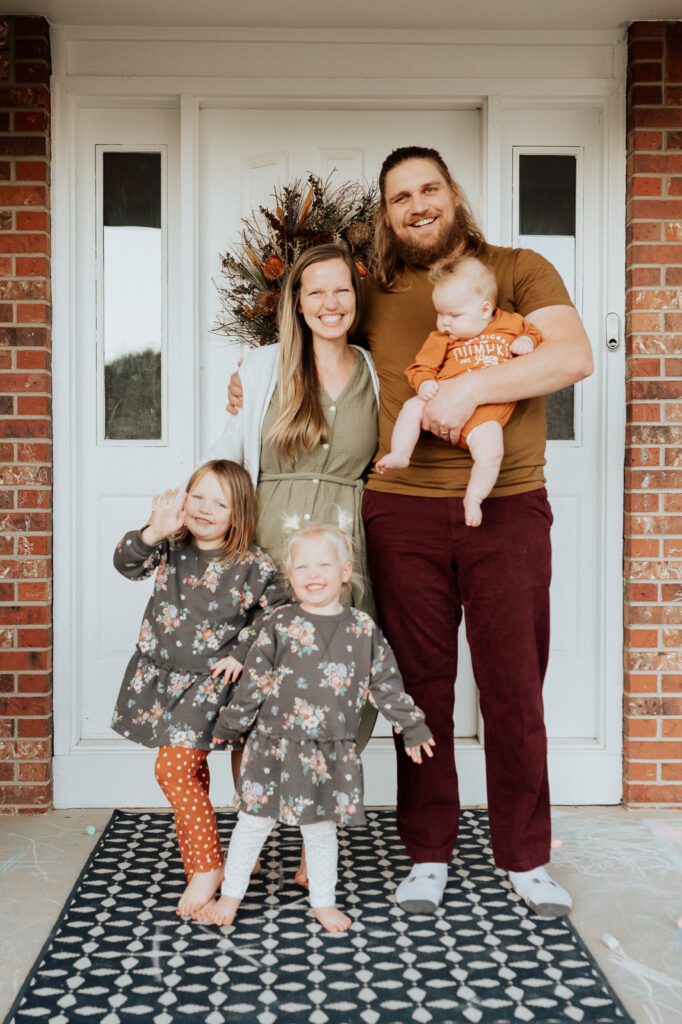 "Welcome in!" the Mayberrys sing as they stand on their front porch, beckoning you in with wave-like dancing, barefoot stomps, chunky thighs, and chalk drawings! "We're hosting Thanksgiving!"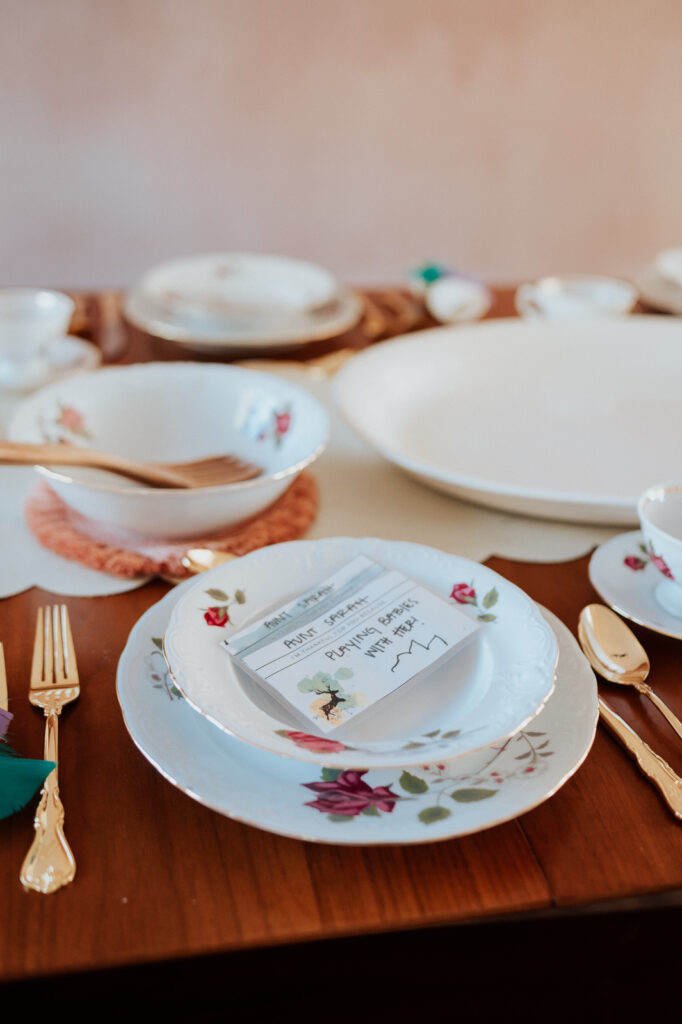 This may not be a big deal to you, but it sure is to us! This is the very first Thanksgiving we have hosted – the first turkey we've cooked & carved, the first table we've set with china & personalized nameplates, and (most importantly) the first Thanksgiving when we didn't have to figure out how to transport all our dishes and children down the road in time to eat.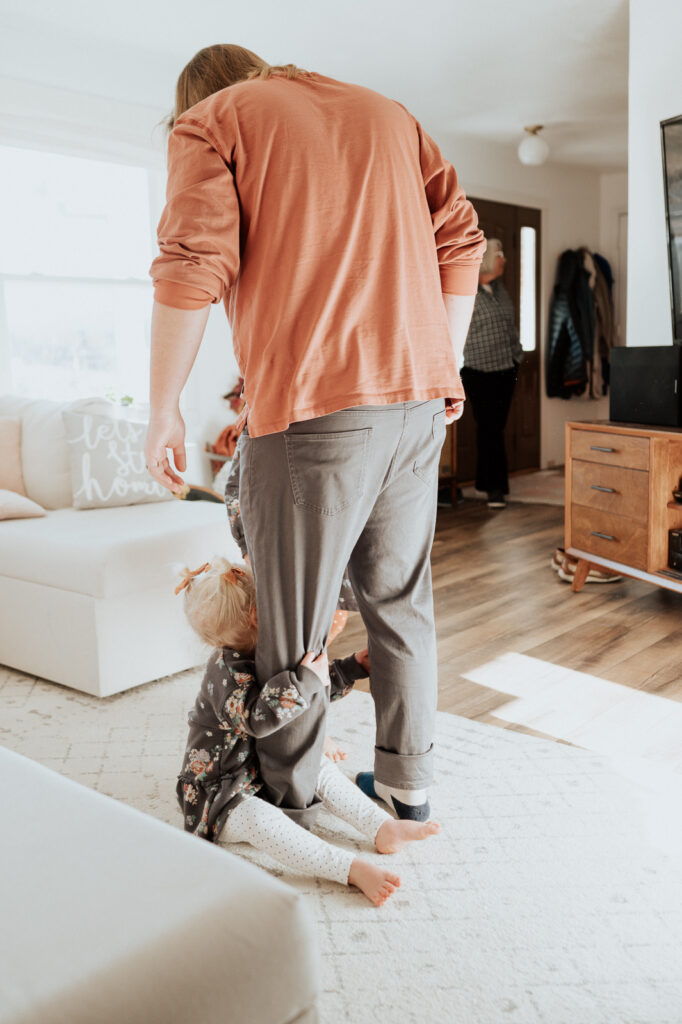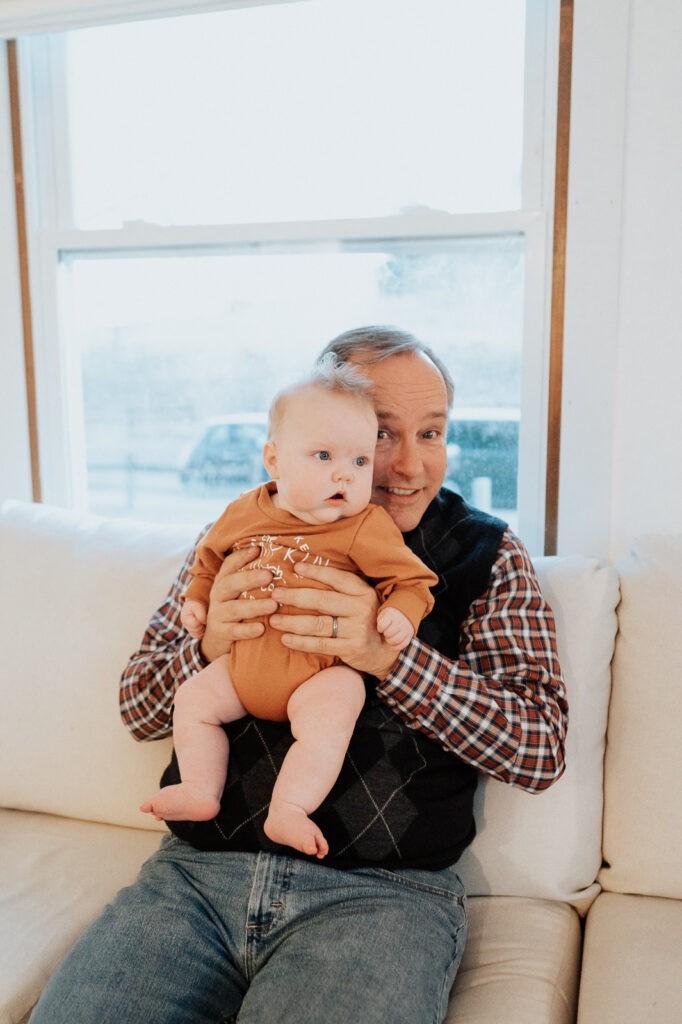 It just so happened that our traditional Thanksgiving plans were unable to unfold the way they normally do. It was the moment I had been waiting for, after 10 married Thanksgivings, we were going to put our name in the hat! What really won it was the fact that Thorin could easily go down for a nap during all the festivities in his own bed. He really took advantage of that fact by giving us a 20 minute nap – but at least we tried 😉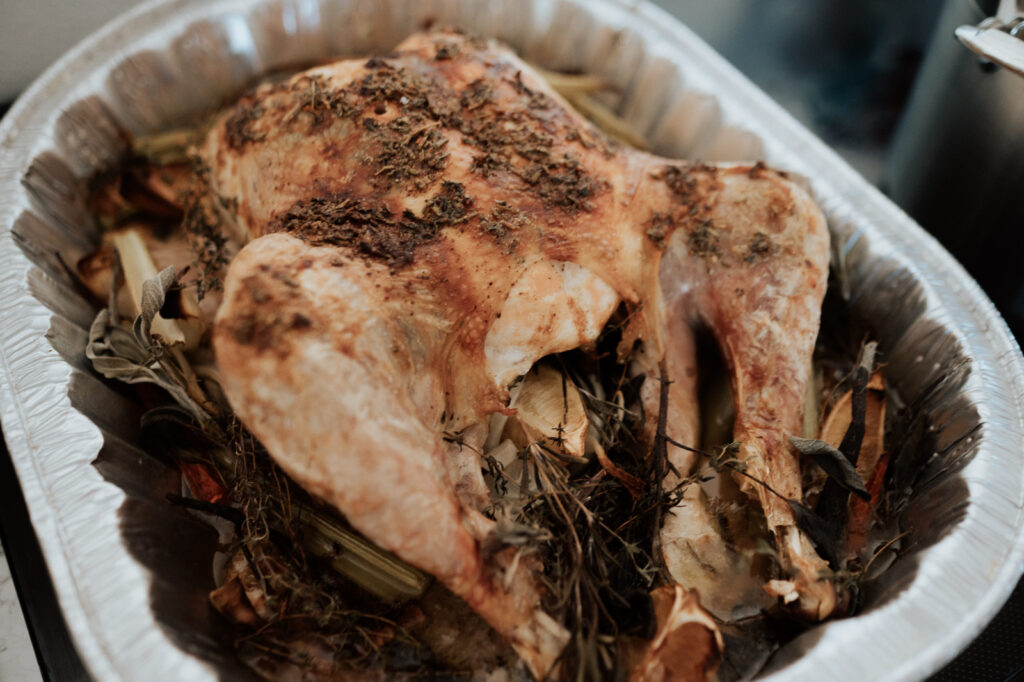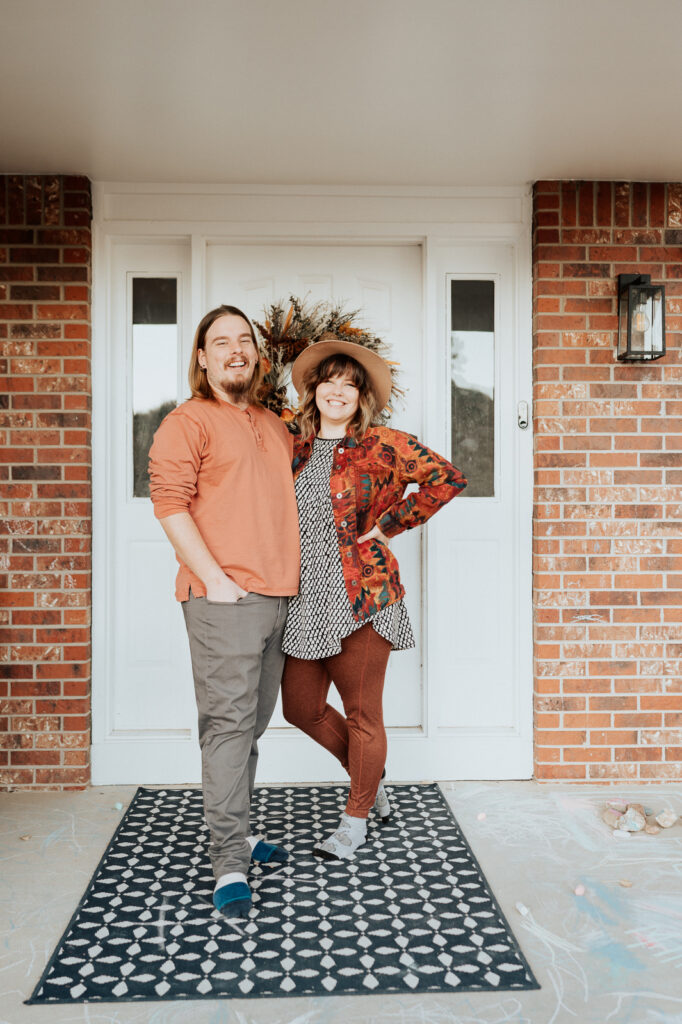 Ideally I would have waited until our house was picture perfect and our kitchen was completely done, but that is something I had to let go of a long time ago if I was going to ever invite people over. One day the kitchen will be done (I do declare!) but the lack of real countertops is irrelevant when it comes to gathering with loved ones and reflecting on God's goodness!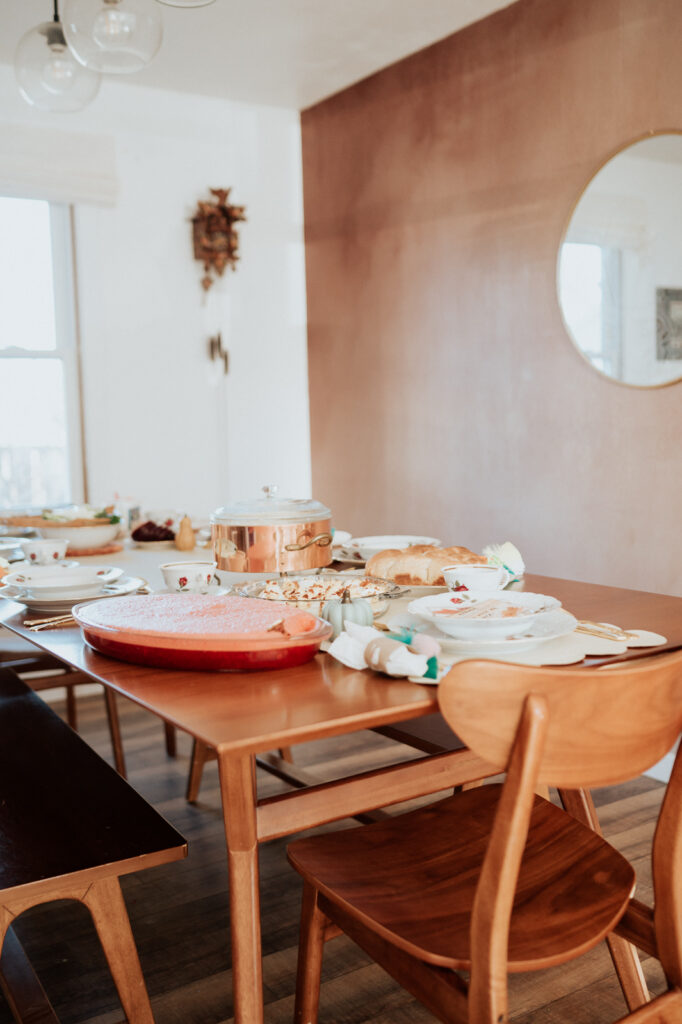 Gratefully I picked up all these dishes at an estate sale a couple weeks prior to our feast as well as a new (clearly antique) table for the homeschool room. We had just enough to set the table and feel oh so fancy – grown up even! The girls made feather napkin holders out of paper towel rolls and name plates that I laminated which everyone took home as bookmarks. They gladly assigned seats & helped set the table.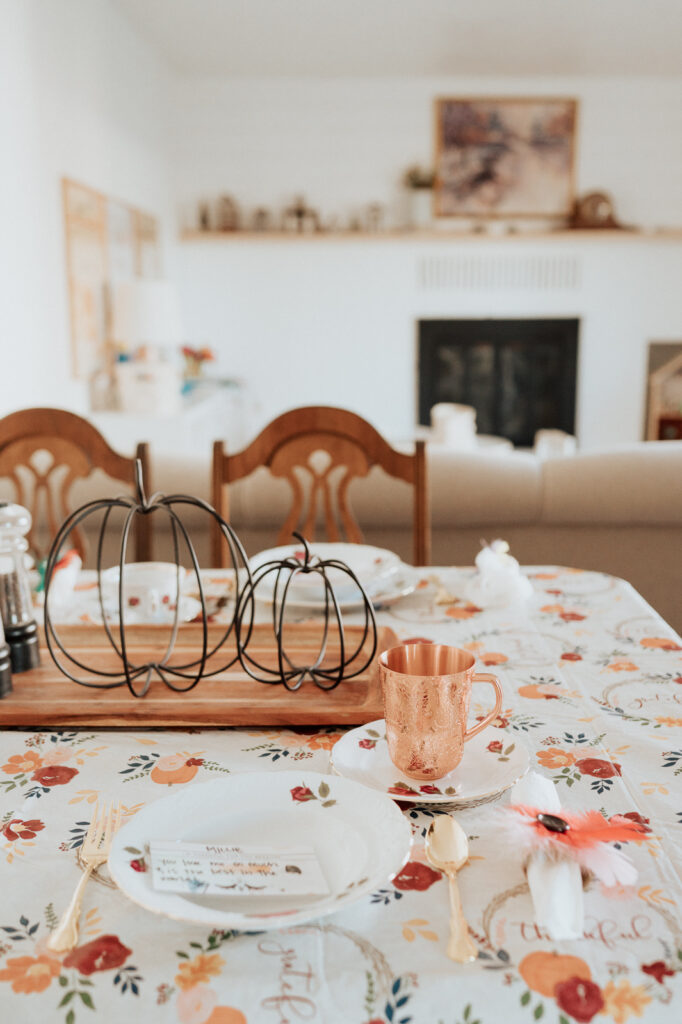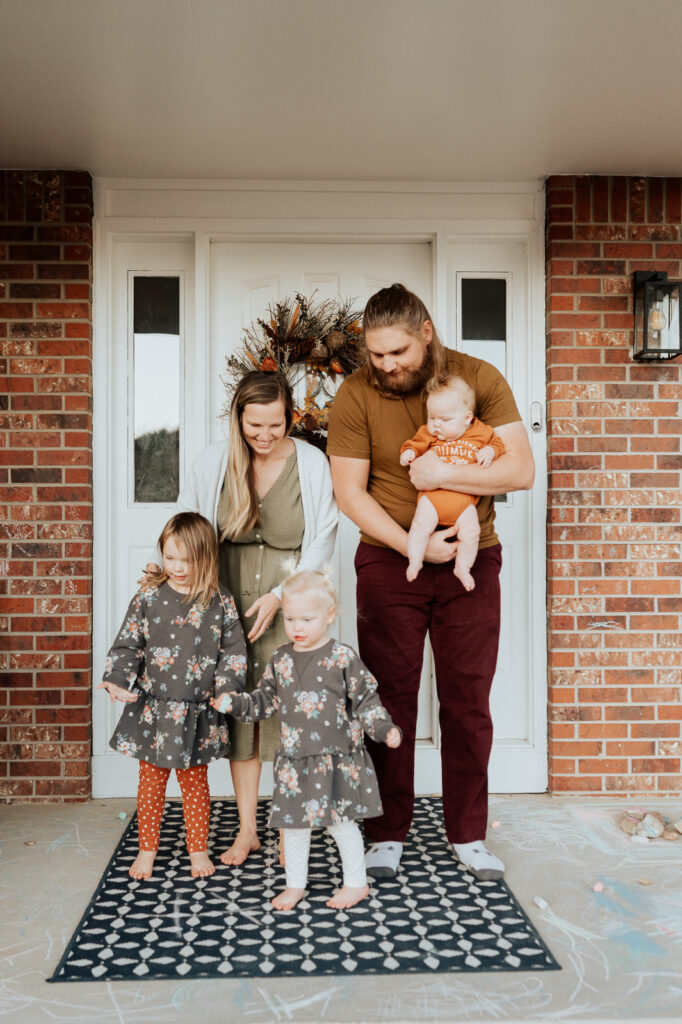 I cooked the Turkey by following a recipe called Easy Thanksgiving Turkey (Best No-Fail Recipe) which lived up to it's name and turned out just lovely. And two pies because I cannot not bake a Pecan & Apple pie each year. My parents, Bruce's parents, and Uncle Blake & Aunt Sarah were all in attendance bringing in all the side dishes and filling out the table. Uncle Blake brought a family favorite – deviled eggs – which Hilde said was her favorite part of the meal! Even after all these years, it is fun to switch things up a bit, add a new dish, and make different memories.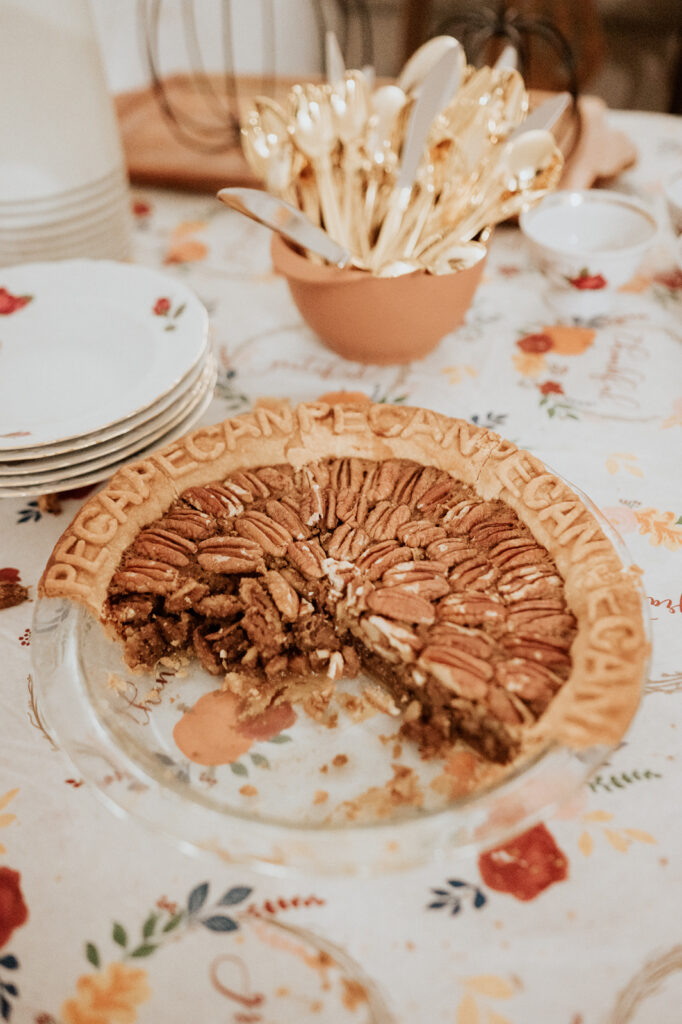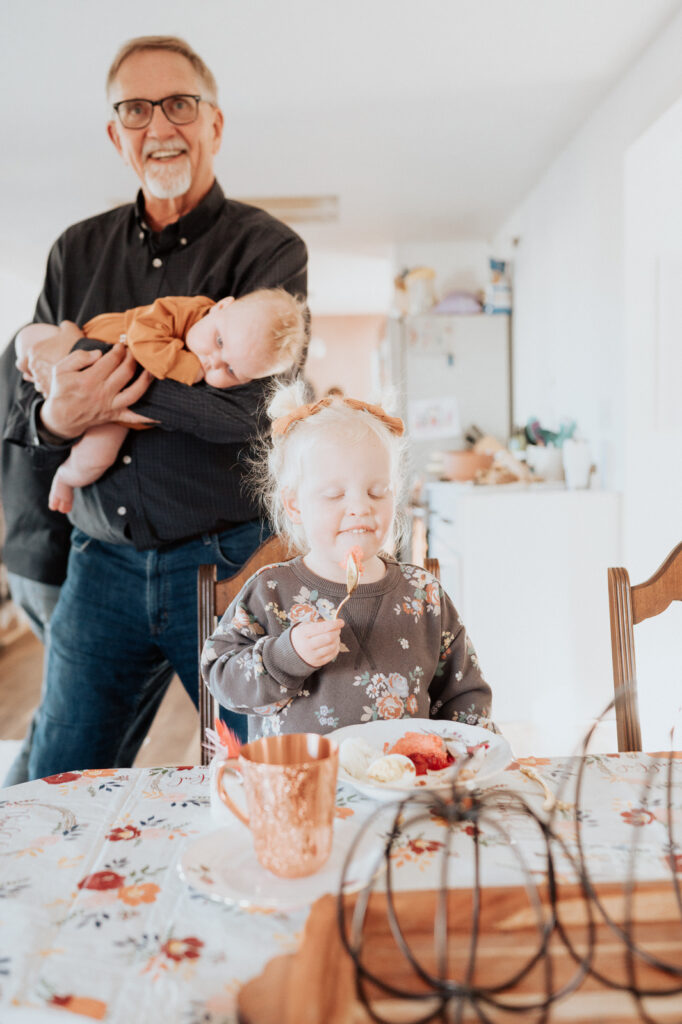 And if you missed it, don't forget to read Even More to Be Thankful For that I wrote as I reflected on Thanksgiving this year!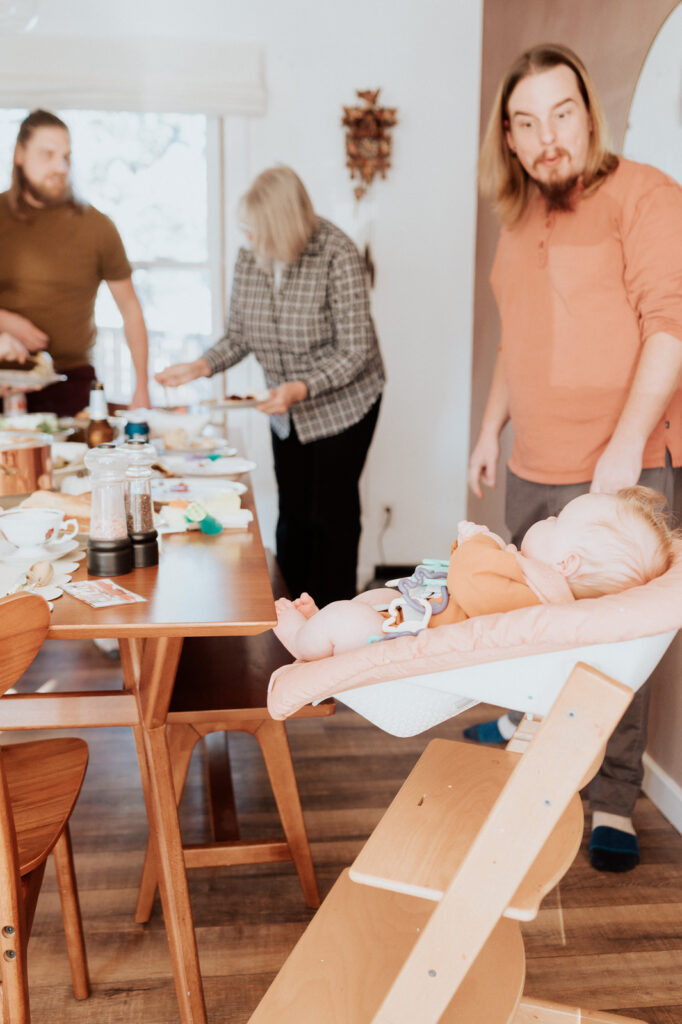 PS: Happy first Thanksgiving Thorin! You're looking mighty cute as always!