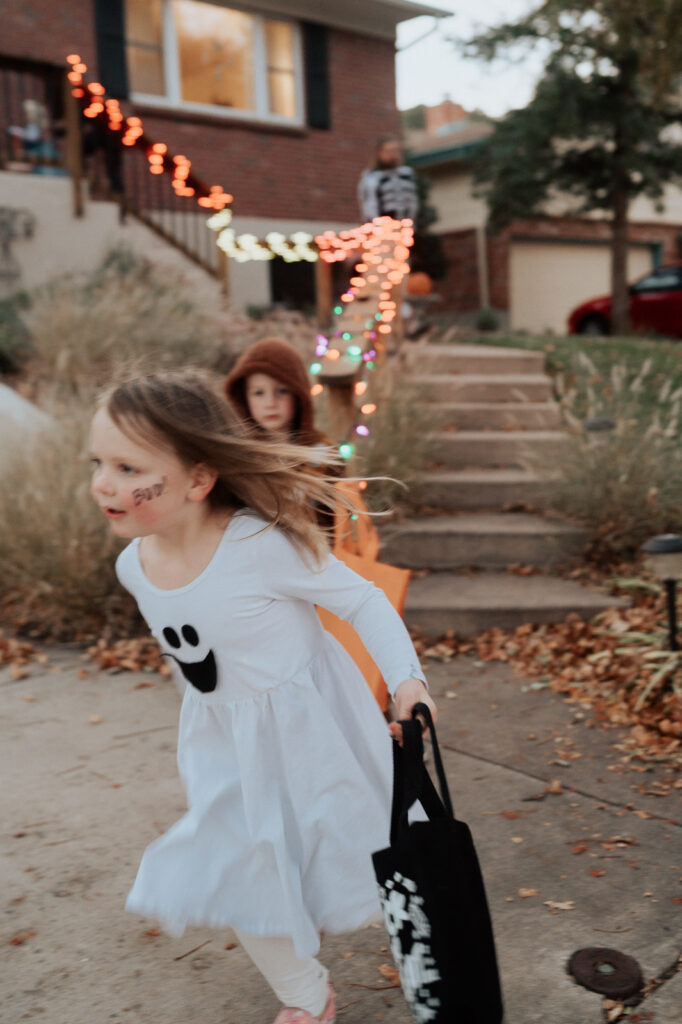 Happy Halloween! It was another beautiful Halloween night here in Colorado. Autumn leaves, crisp air, jacket-less costumes, and a crew full of friends! And I didn't believe it could happen, but these photos look just as good as the ones last year!
Hilde enjoyed running from house to house, Millie enjoyed making Bruce take her to each door, and Thorin enjoyed looking like all the decorations and going along for the ride!
I love how our Classic Halloween costumes came together this year – they looked so festive as we trick-o-treated around the neighborhood. I also love the Elsa, Bluey, Mandalorian, and Chewbacca who make guest appearances in these photos! Oh and also Santa, cannot resist a Santa handing out candy canes Halloween night! 😉
There is something about trick-o-treating that is so nostalgic and not as common as it used to be. So I'm grateful we have a neighborhood that is willing to keep the tradition going strong and endless rows of warm houses with porchlights on!