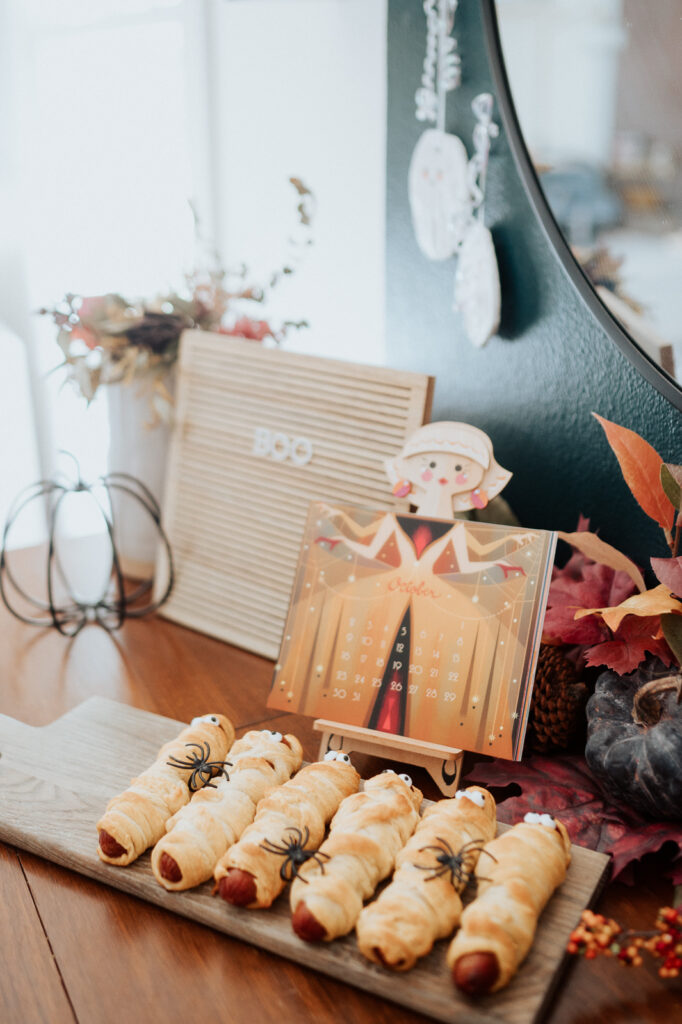 Hot dog mummies are one of my favorite holiday treats. I'm not even joking. So classic and so adorable, we make them all season long for a spooky and kid friendly lunch! Also they make a great pre trick-or-treating fuel that is as fun as the rest of the night!
What's even better than the way they look, is how easy they are to make!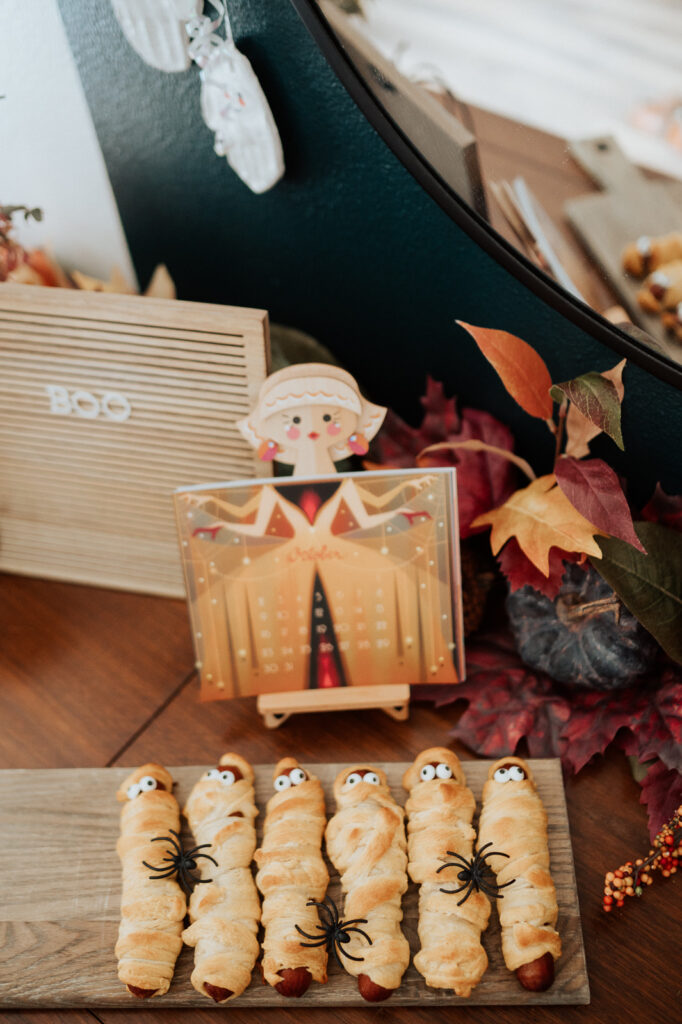 Ingredients
Crescent Roll Dough
Hot Dogs
Edible Eyes (in the baking aisle)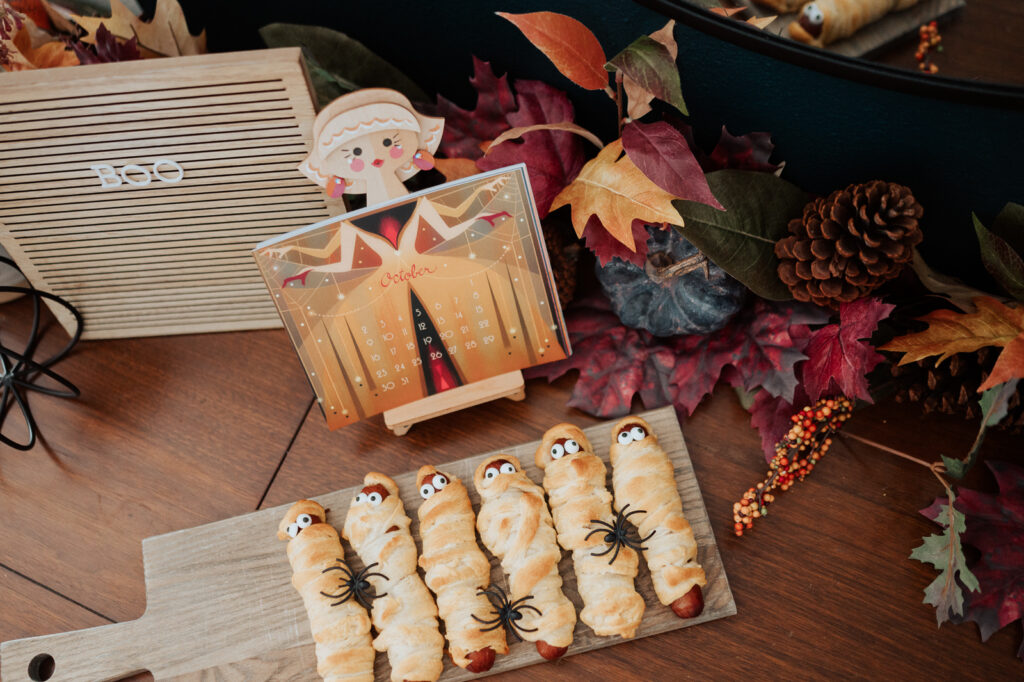 How To
Open up the dough and instead of ripping into triangles for crescents, squish seams together and cut/ rip long strips of dough. I just ripped mine to create an uneven consistency of the wraps but you can also use a pizza cutter to cut them in nice, straight lines.
Wrap dough around the mummies leaving a gap for the eyes.
Bake according to crescent roll packaging (375 degrees / 15 minutes) until golden brown.
Add eyes and secure by pushing into the dough a bit.
Serve with mustard and ketchup and enjoy!
PS: Plastic spider rings add a bit of spooky to any dish and also makes a fun toy to play with after (hello October lunches for toddlers!)