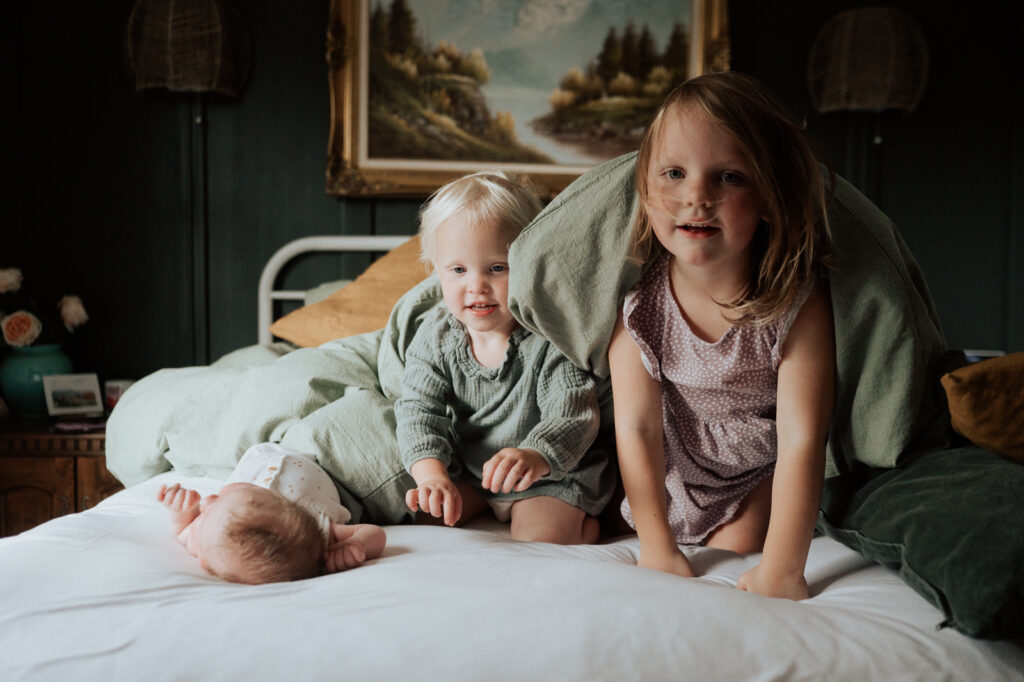 Like any new mom of three, I've been trying to get pictures of all my kids together. All three of them. I've been pinning sibling photos on Pinterest to get inspired but my results are never quite the same. These three are a bit chaotic and mostly unpredictable (as are my days!) Freshly four years, 2.5 years, and 4 weeks is an interesting mix and getting all three to be happy and obedient at the same time is … well, a bit illusive. Plus my older half has realized she can proclaim "I'm not photographed" to really interfere with my Pinterest worthy photo plans 😉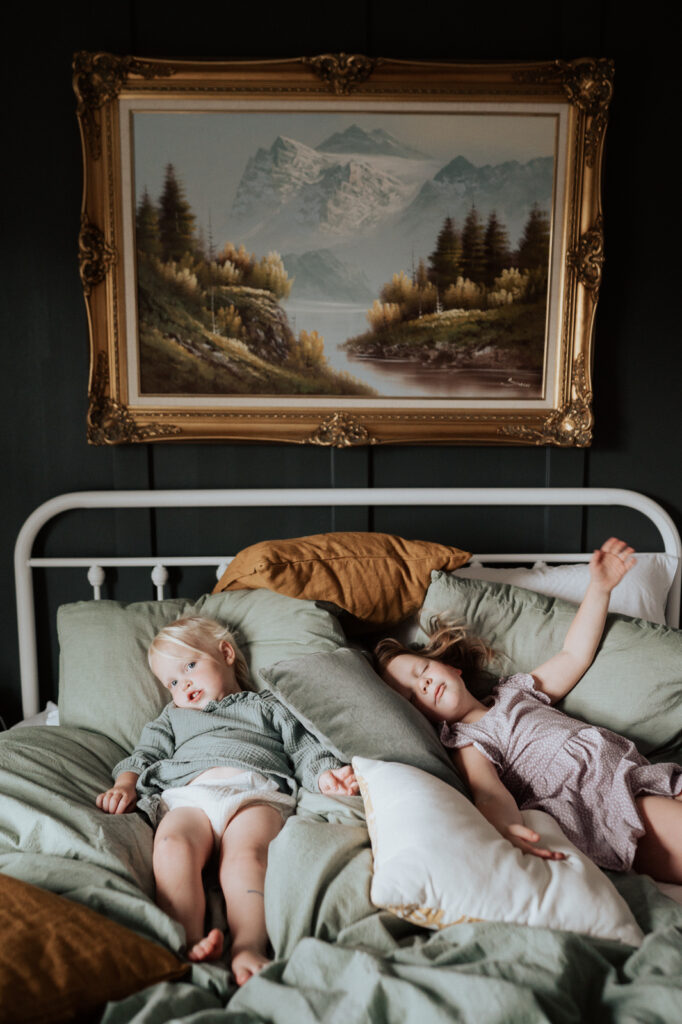 My lack of Pinterest worthy photos doesn't mean my days are bland. We've got lots of emotions that run through this house on a daily basis and I'm still figuring out how to effectively get out of the house for an errand or adventure and bring everyone home safely when it is one v. three.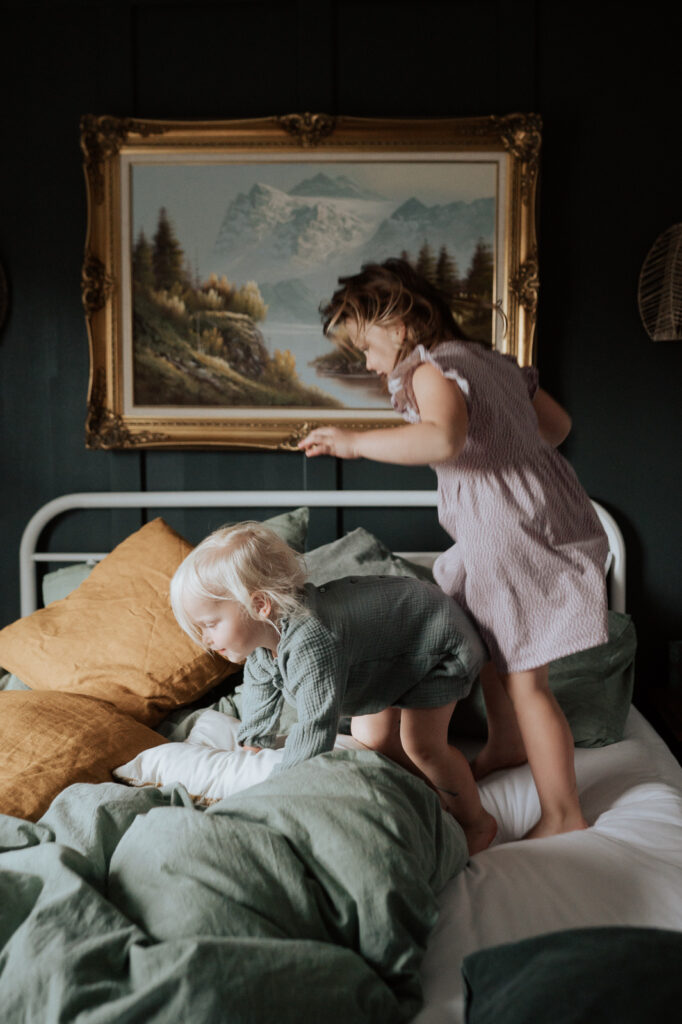 In many ways the transition from 1 to 2 kids was hard, but there have been many moments that would make me say that the transition from 2 to 3 is the harder one. Those moments would be the moments when all three kids need me at the same time AKA Thorin needs to nurse, Millie needs a new diaper, and Hilde needs a cup of milk. None of them can do that without me and I can only help one at a time.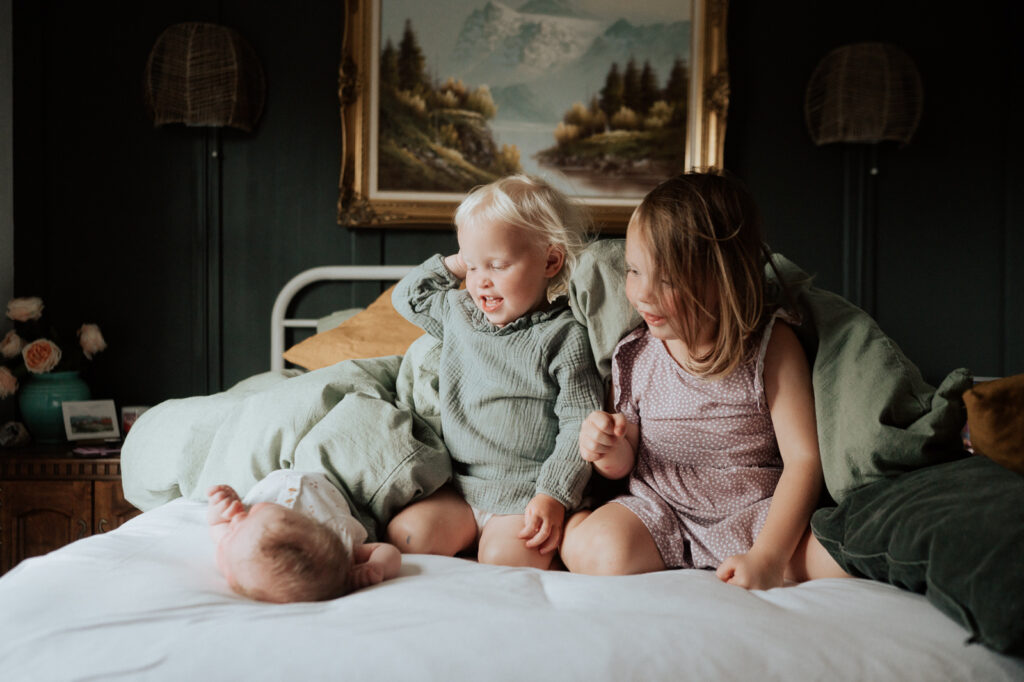 But here is the other thing, these three lives are just so magical. I look at them and I am in awe that there are three of them. That the infant I held in my arms four years ago is now so big and filled with energy, imagination, and the funniest stories. And my baby girl is now a big sister and always trying (and succeeding) to keep up with her big sister! They are making up songs and singing to their baby brother every time he cries. The girls are pros at finding & helping Thorin with his pacifier (and also stealing them…) And while they are not always gentle, they love their little brother with a great big love.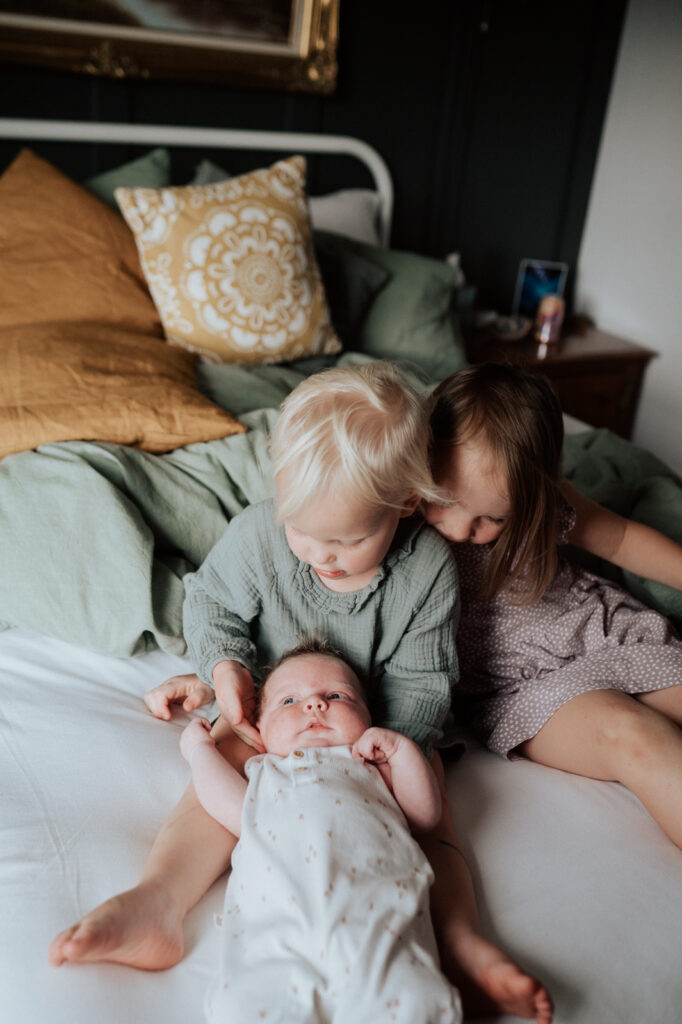 Speaking of that little man – he is a little man! What a gift from God to have a son and a brother in this home. I didn't know how it would simply feel different to have him in our home. He is very much a part of our family and he already brings his own unique presence. The five of us were all in the girl's bedroom the other night doing our bedtime routine and I was overcome with how full our family made that room and how beautiful it was to be all together.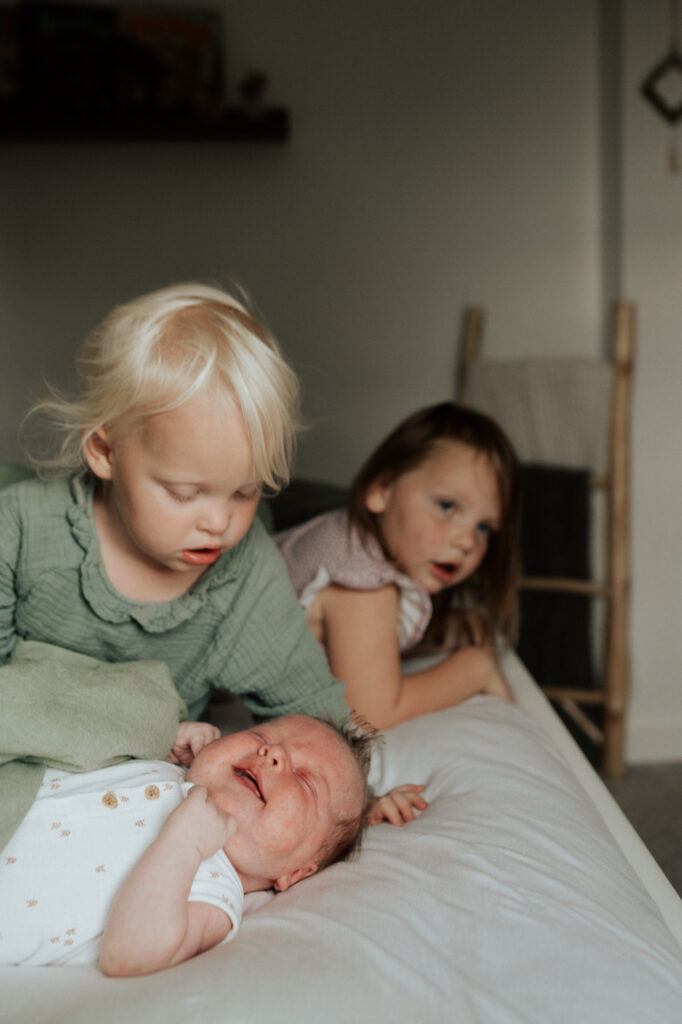 So the pictures are not as posed or perfect as Pinterest. But my heart is bursting, my mind is scattered, my children are magical yet crazy, and life is good. God is good. And at least I am still taking pictures. Pinterest perfect or not.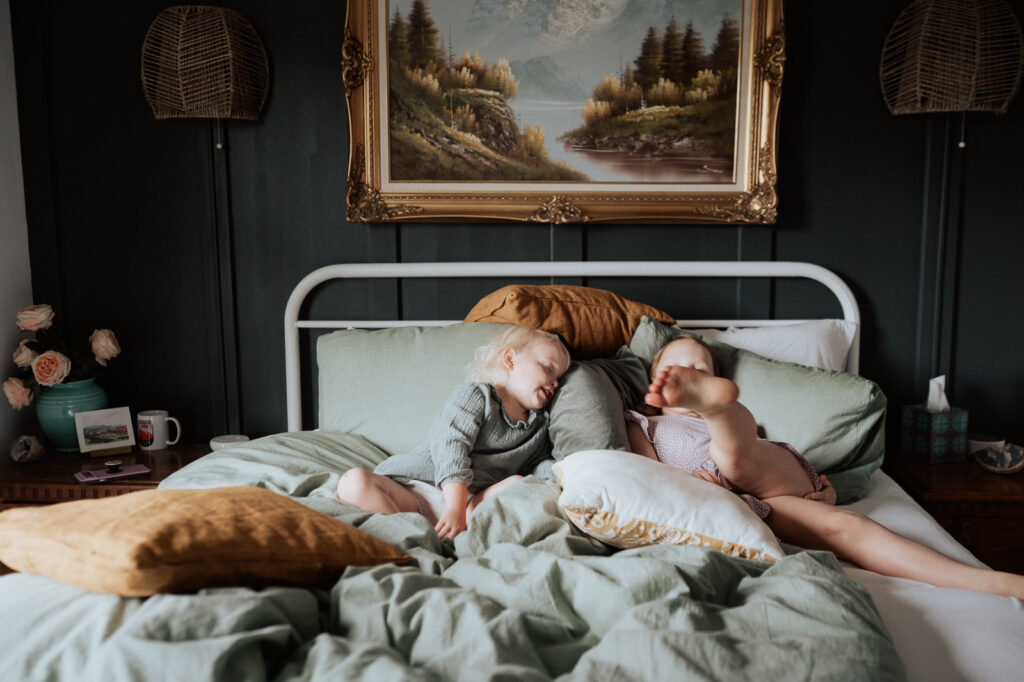 PS: Thorin was removed from the bed before the jumping started and promptly spit up all over his cute outfit I wanted to take more photos of him in. Oh well 😉