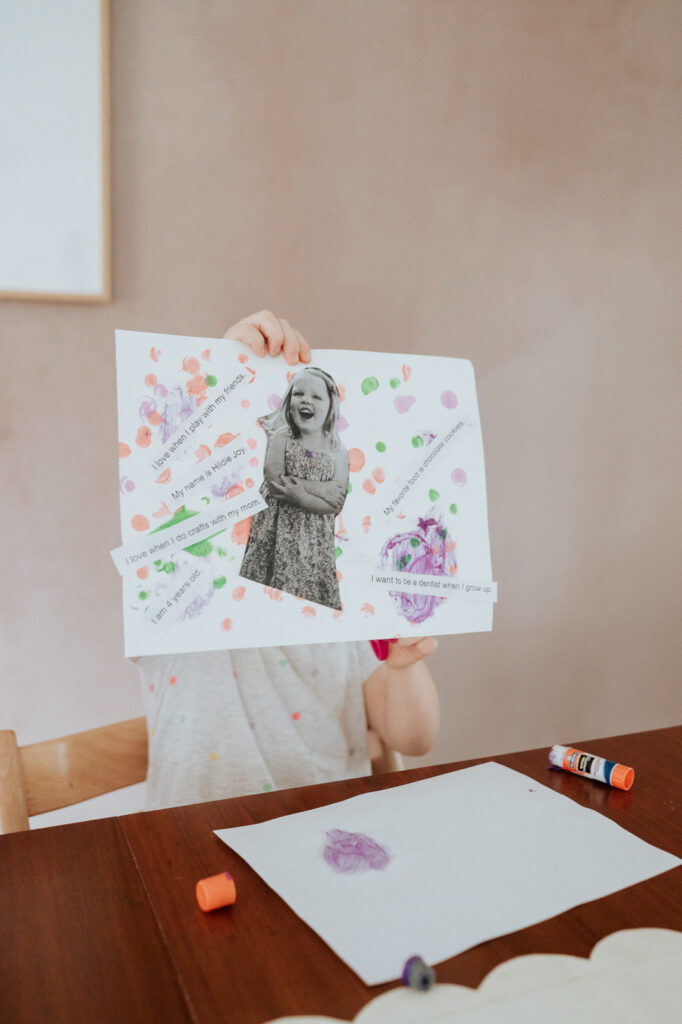 This year I have two preschoolers and while neither of them are actually in preschool, we've been doing some fun preschool activities at home. I saw something like this on Pinterest as a teacher idea for a classroom but I thought it looked so fun (and easy) to do with the girls. Not only does it make for great art to hang in your house, it also marks this season and their current ages, favorites, and dreams. It's a great back to school activity that you can come back to at the end of the year or at the beginning of each year to watch your kids grow and see their answers evolve (Really interested to see if Millie does grow up to be a Tiger 😉 )
Both of the girls loved making this back to school craft and they love showing it off to everyone who comes over. So not only is it a fun keepsake for mama, but it is a fun craft for the kids too! Who doesn't love a craft with your face on it?!
PS: A tip for you parents who like things neat, resist the temptation to do the gluing for your kids! It helps your kids grow and take ownership for this project. It is okay if everything is glued on a bit haphazardly – it is part of the process! Read on to see what you need & how to do this easy back to school craft!
back to school photo craft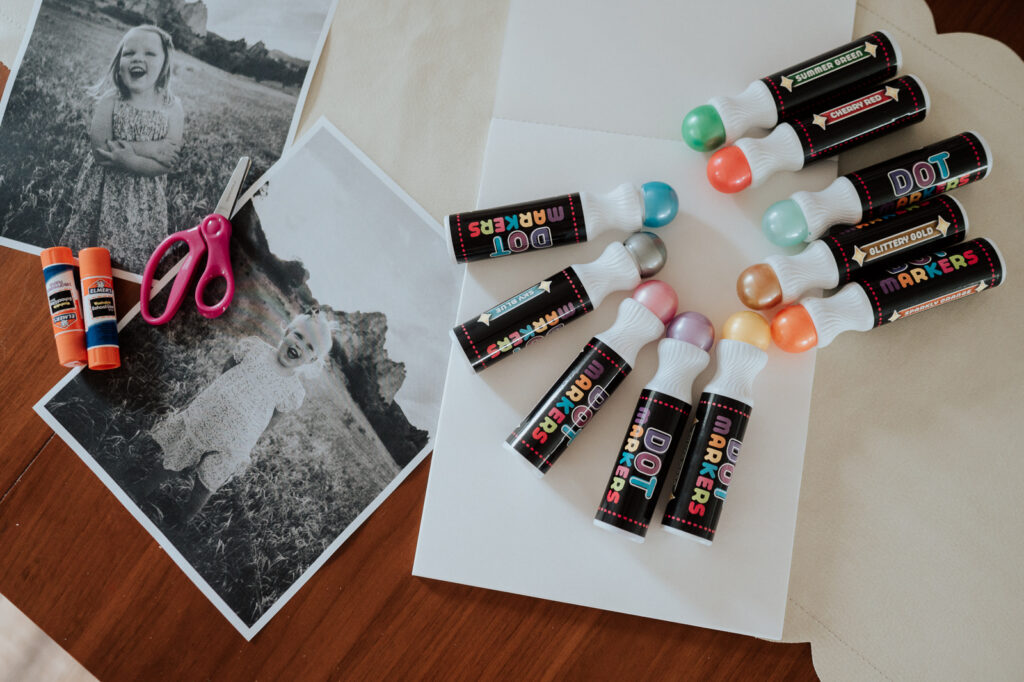 What you Need
Paper
Recent Printed Photo
Scissors
Glue Sticks
Printed answers to questions (questions listed below)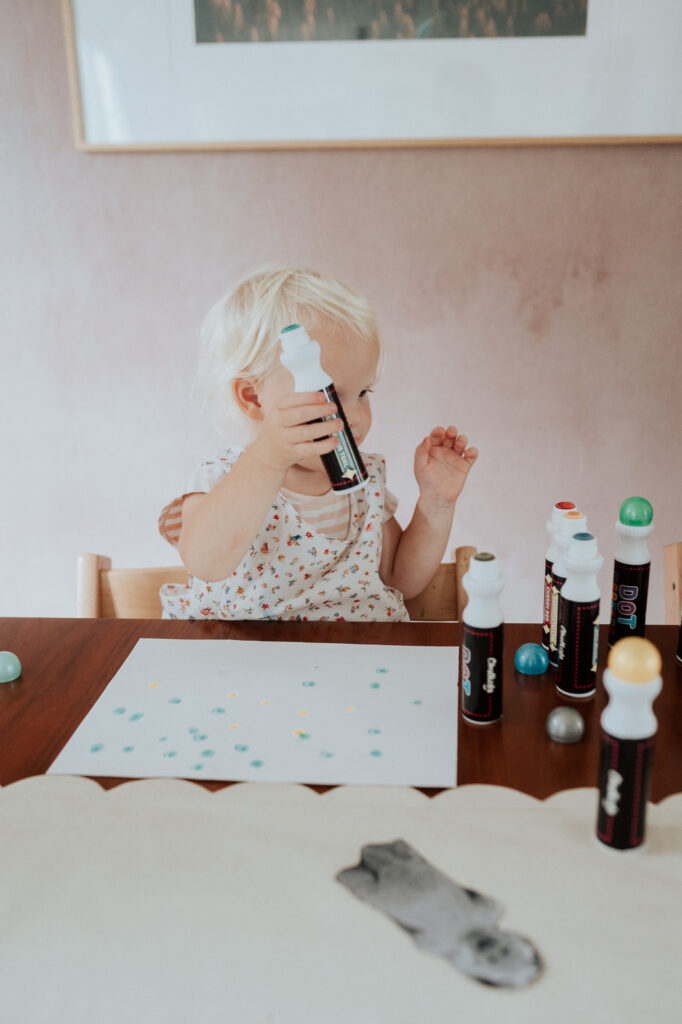 Questions to Ask
What is your name?
How old are you?
What do you love? (let them list several things)
What is your favorite food?
What do you want to be when you grow up?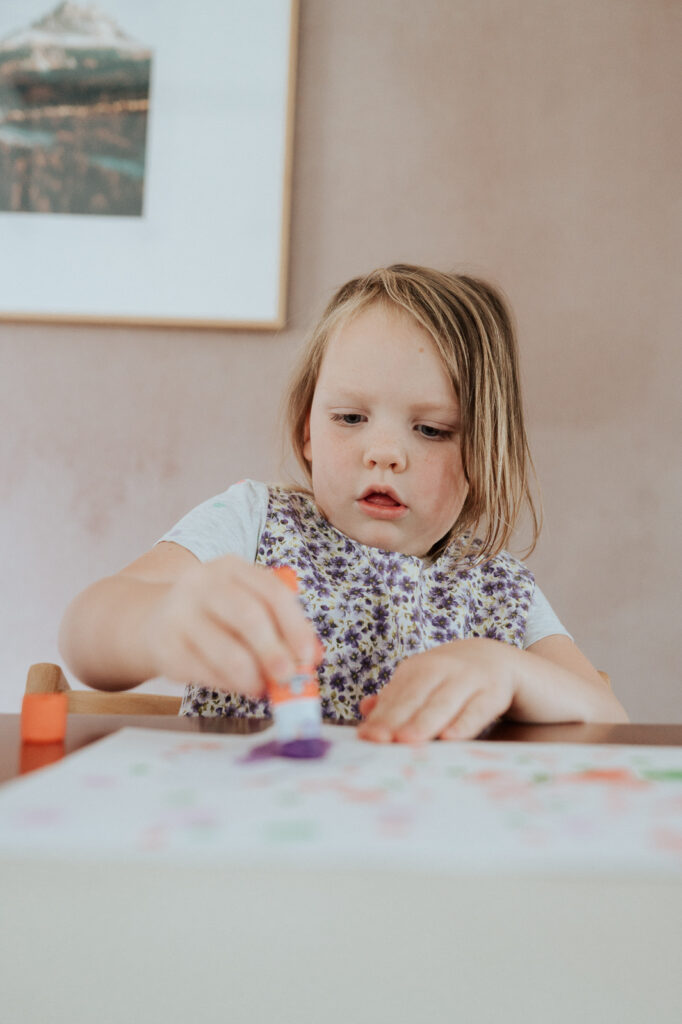 How To
Cut out the photo of your child and their answers to the questions.
Let your children paint and color a piece of paper to create the background. We used Dot Markers which are super fun and very toddler friendly!
Using glue sticks, let your kids glue on their photo and then the answers.
Hang it up so that everyone can see (and text photos to family who live far away!)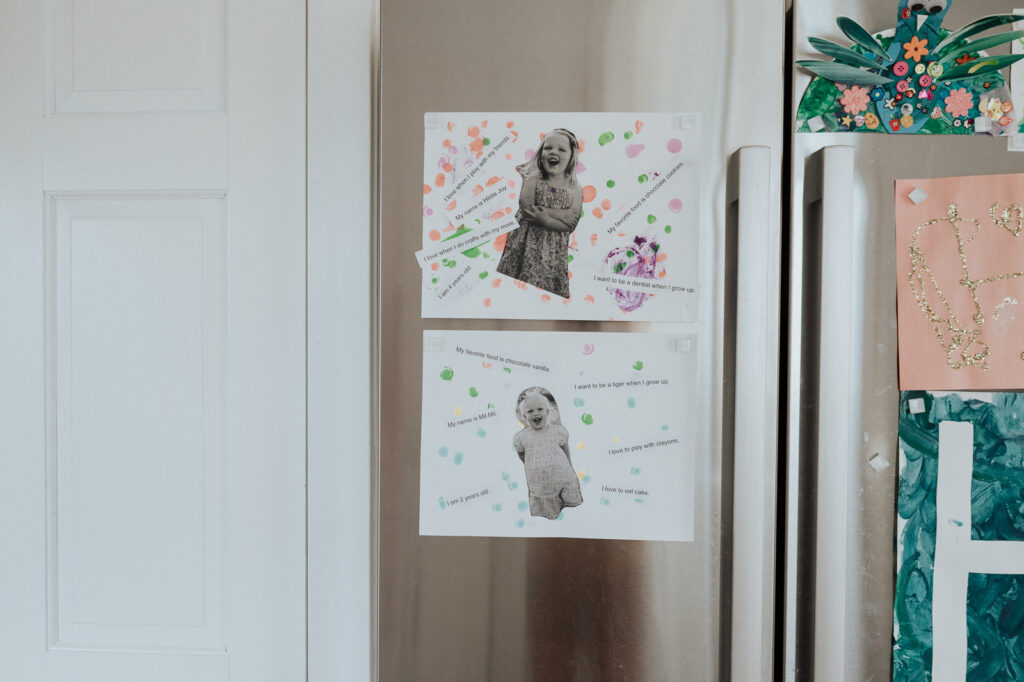 My name is Hilde Joy.
I am 4 years old.
I love when I play with my friends.
I love when I do crafts with my mom. 
I want to be a dentist when I grow up.
My favorite food is chocolate cookies.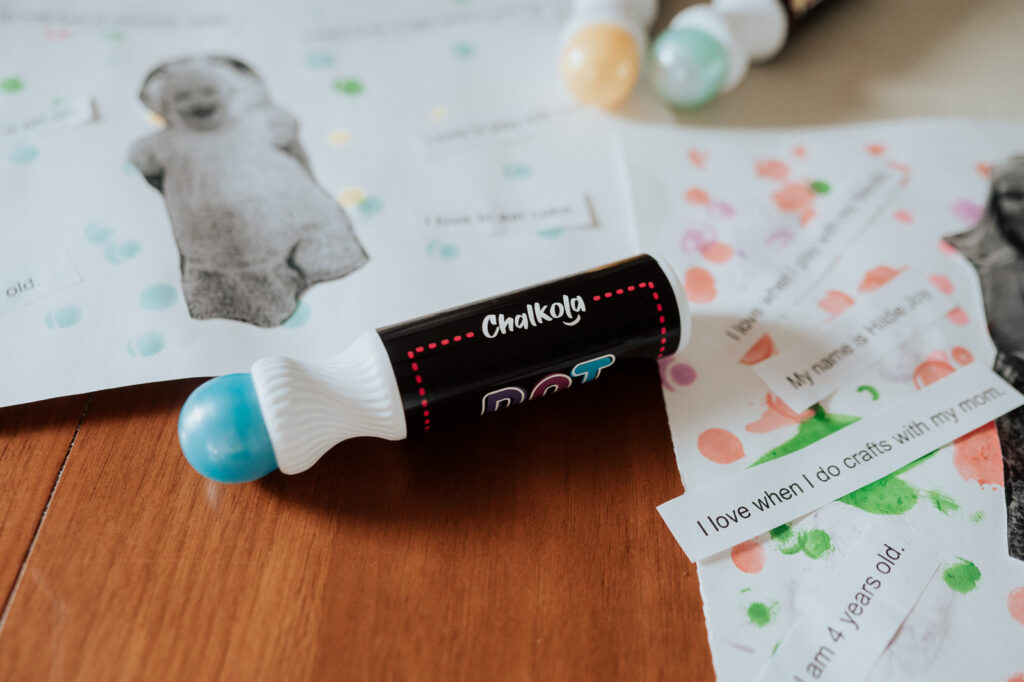 My name is Mil Mil.
I am 2 years old.
I want to be a tiger when I grow up.
My favorite food is chocolate vanilla.
I love to play with crayons.
I love to eat cake.