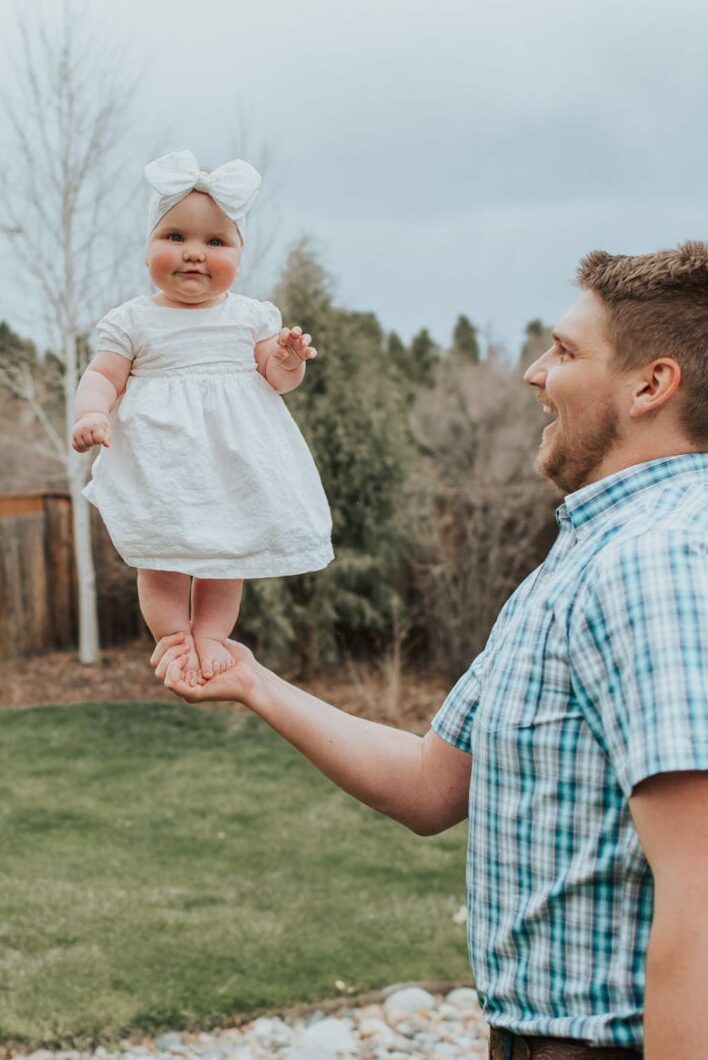 April 21st, 2019
This post is about three years late. There is something about hitting publish on something so significant that it is easier to keep putting it off. Every Easter I remember that I still need to get this post together but for some reason or another it just stays in my drafts (for all those without a blog, that is my never-ending backend list with posts I've started but never finished. There are literally 100's there!) A post about Baby's First Easter Basket or Jammies for Big Babies can come together much more quickly than a post on theology, Easter Sunday, Infant Baptism, and our new (at the time) Anglican church experience.
But here I am about to enter into Holy Week and thinking about this significant date for both Hilde and all of the Christian Church. Now is the time to finish this post.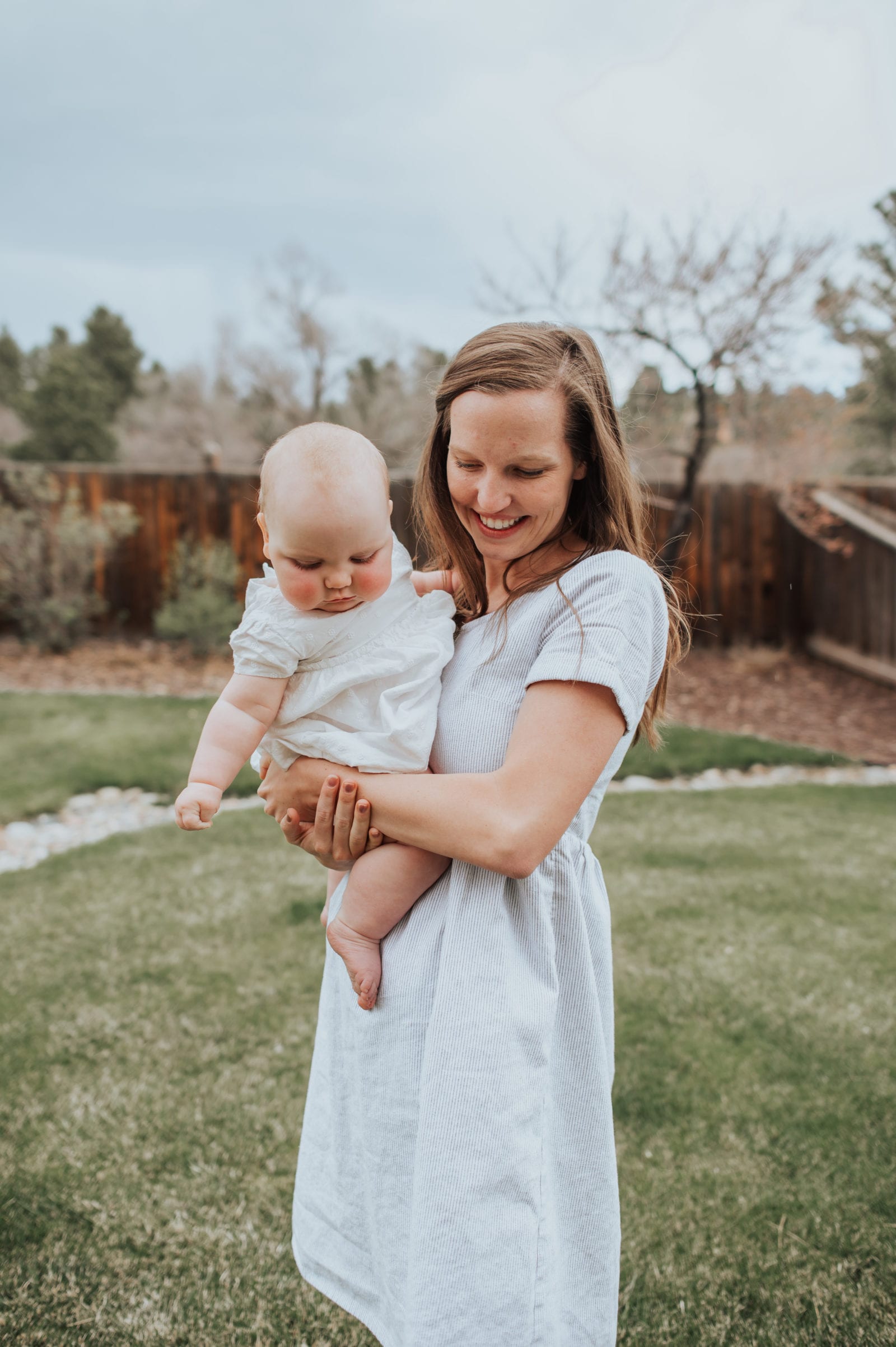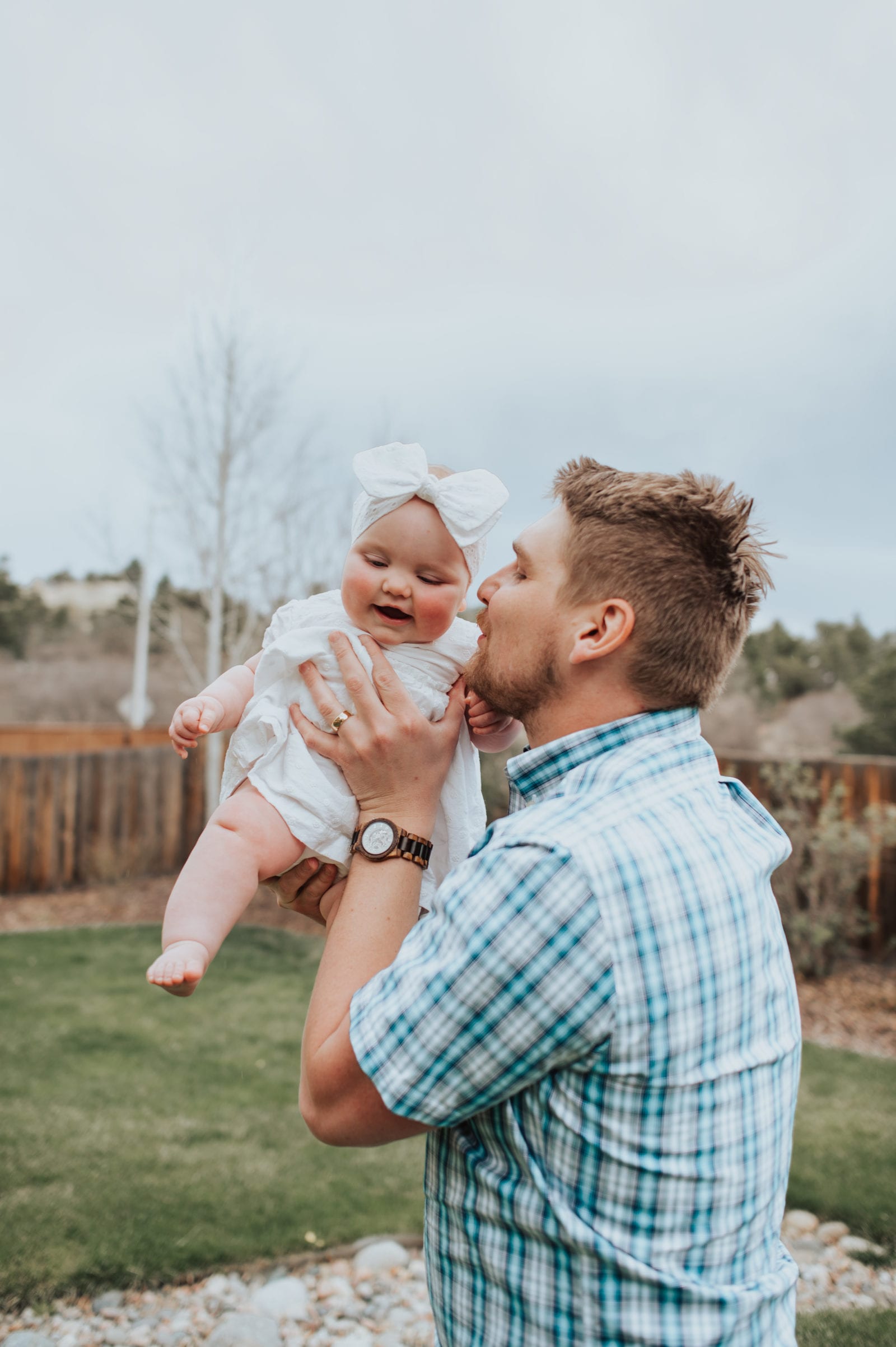 Hilde was baptized in our home church on Easter Sunday April 21st, 2019. The truth is that while this is 3 years late, this post also feels 10 years early. Growing up in non-denominational churches , both Bruce and I were very familiar with baby dedications but not baby baptisms. We were both baptized as early teenagers and just assumed our kids would do the same. But while we were pregnant with Hilde, we started attending a new church (an Anglican church) and we felt at home. We joined the church and started learning all about Anglicanism. Just before this church, we were attending a non-denominational church plant with an Anglican pastor who brought a lot of liturgy into the service that we had not experienced before but ended up loving which led us to our current (still) church home.
One of the things that has been new to us since joining our Anglican Church is the observance of the church calendar. Throughout the year there are seasons of the church set up to make sure we remember and celebrate key seasons in the faith – like Christmas & Easter. Traditionally there are four dates for baptisms on the church calendar – the feast of the Baptism of Our Lord in January, Easter Sunday, the feast of Pentecost (50 days after Easter), and the feast of All Saints (November 1). Easter Sunday was the first baptism date coming up after we took the baptism class and decided that we wanted to have Hilde baptized, but we also couldn't help but rejoice and reflect on the symbolism of being buried with Christ and raised with Him in His resurrection on that date!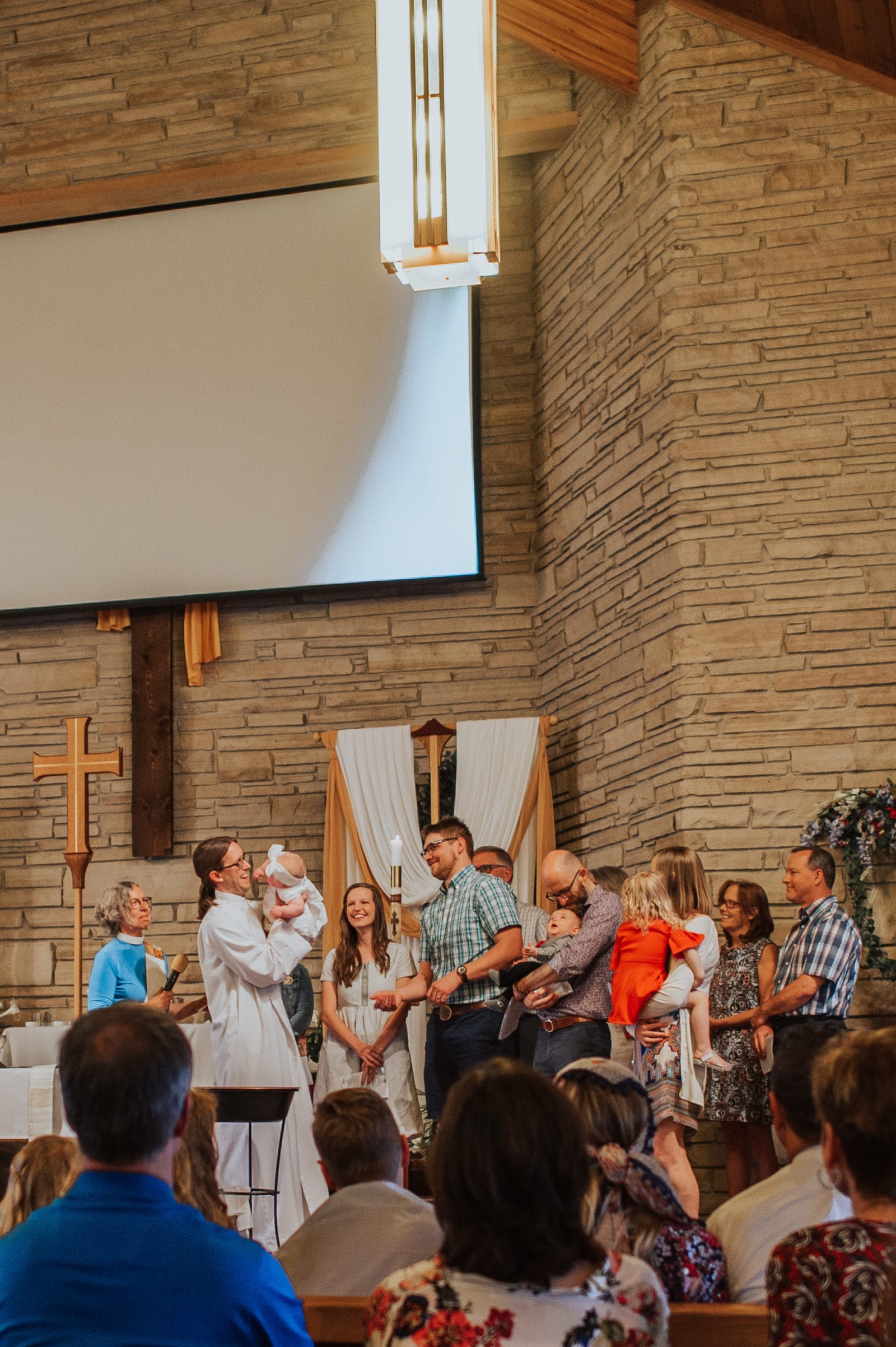 Why Practice Infant Baptism?
This was a question Bruce and I had to seek out & learn about. Not growing up with this as a normal part of our church experience, it was something we wanted to know about before we just jumped into. We took a baptism class at our church and spent time in the Word seeing what the Lord said about baptism as well. I am no scholar, but I did want to share some notes from my journal that brought us to this point and I wanted to share them here with you too if you are interested.
Firstly, in the Old Testament we see circumcision as the reflection of the Lord's covenant marking them as his people. This was automatic for families of the faith – every new son was circumcised on the eighth day. When Christ comes, we see Him as the fulfilment of the Old Testament and he widens the family of faith to both Jews & Gentiles. Baptism for both men and women. It would logically follow that if kids in the faith were circumcised as babies, that they would now be baptized as babies as well. In fact, in the Gospels & Acts when we see people come into the faith, whole families are baptized together.
Secondly, Jesus never says anything negative about Children's faith. In fact, he tells the children to come to him and teaches that Childlikeness is part of our Faith (Matthew 19:14). Children are a big part of the faith and if children born into Christian families are not Christians, what are they? Of course faith has to grow to maturity & claimed personally – it always does! I can confidently say that my faith has changed a lot since I was baptized as a preteen and, while I accepted the Lord into my heart as a preschooler, it wasn't until my early 20s that I really surrendered my life and chose to follow the Lord on my own. Even a decade later, I still have to choose the Lord, I still have to walk in His ways.
Christ's grace goes before us and He meets us before we are aware. That relationship continues as we grow – we are invited to grow in the fullness of Christ and not fall away. Grace comes before faith. When we baptize our Children, we start the journey of their faith – raising them in the Church, teaching them the Word, showing them Christ so that they can grow in their relationship with him.
Lastly, generations of Christians have practiced this view of baptism in the past and around the world. Believers baptism (baptizing when one is old enough to vocally confess to follow Christ in from of the church body) is more of a recent Western thing (individualism is a huge part of our culture but Christianity has historically and around the world been more communal.) This is not bad thing per se, but it doesn't mean it is the only way to baptize either. No matter what age of baptism, the emphasis should be upon the gracious action of God rather than upon the individual's decision.
So ultimately when we were faced with the question of Hilde being ready to be baptized into the Faith we said yes. As long as Bruce and I were committed to raising her in the faith, we didn't see any compelling scripture that said to wait until a certain point. And not only us, Hilde is championed on by four grandparents who pray for her, teach her the ways of the Lord, and also promise to encourage her in her faith. What a blessing!
So on Easter Sunday, our oldest daughter was baptized and we will continue celebrating her baptism and the Lord's resurrection every Easter Sunday, rejoicing in the great gift the Lord has given us – freedom from sin& death and new life in Him!