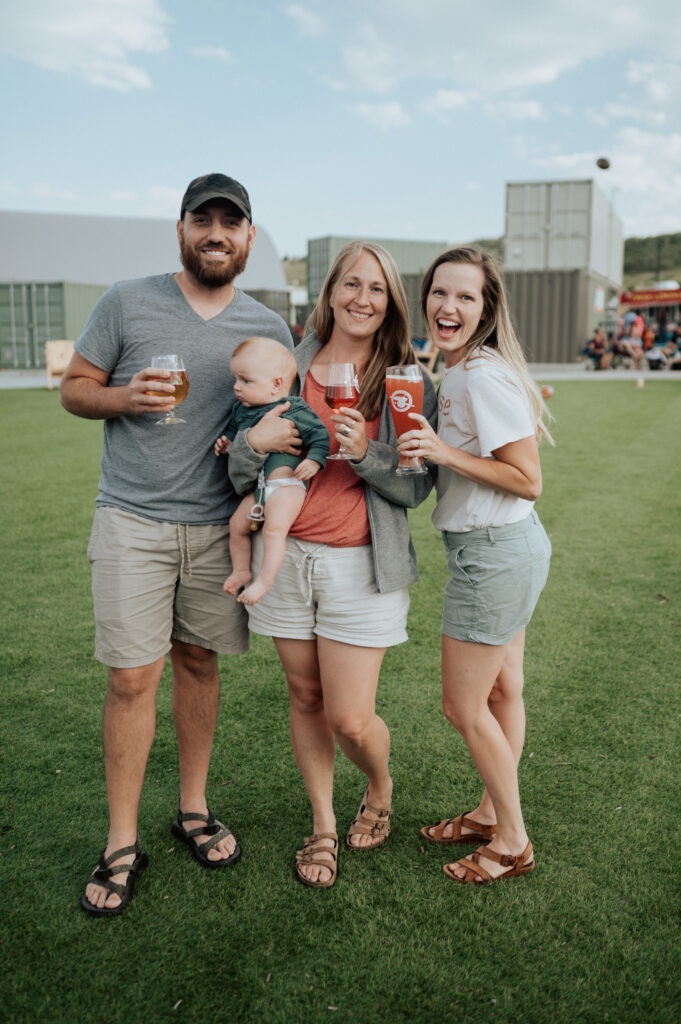 Well we found a new hangout! Red Leg Brewery just opened a new & bigger location that is simply the best hangout for people who want to share a beer with friends in a kid friendly location! The fenced in ever green lawn is an invitation to all the kids to run, play, and have fun together while parents enjoy talking together. We went opening weekend and knew we would have to bring our dear friends here when they were visiting for some good beer and good fun!
Right now they have food trucks for food during their opening hours but soon eateries will be moving into storage containers they have around the property for permanent little spots to grab a bite! I just love that idea of bringing not only the community together but businesses.
The kids had so much fun here as they played with each other and the many other toddlers that were running around on the lawn too. In fact, Hilde now calls it the fun running park so there's that 😉
Great views, great beer, great fun, and great friends! Cannot beat that!