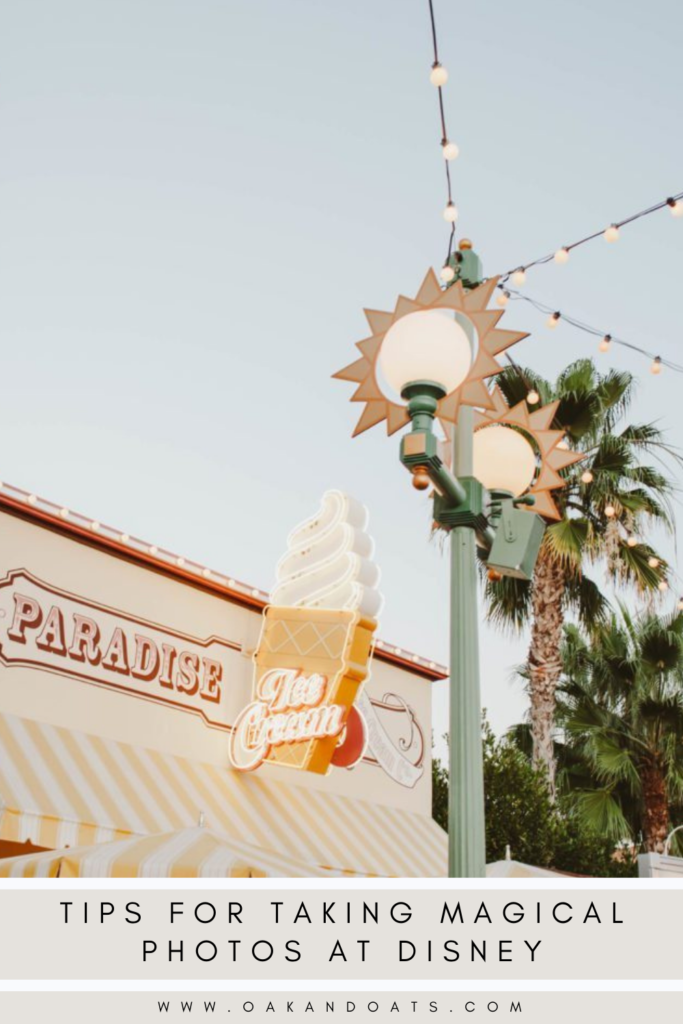 Ask Elizabeth: We are planning a trip to Disney this year and I always love the photos you take! Any tips for me??!
Disney pictures are some of my favorite pictures ever. In fact, most of my most popular pins on Pinterest are my Disney photos – like this one and this one. It's no surprise to me that the happiest place on earth is something worth pinning about! There is something about a Disney photo that can just bring you right back into the magic even if you are sitting on your couch back at home.
Today I wanted to share with you my tips for taking great photos at Disney – ones that will be pinned hundreds of times on Pinterest, but most importantly, hung on your walls, put in your memory books, and shared with friends & family!
Tip #1: Bring your Camera
The funny thing is that when we first started going to Disney back in 2012-2015, I was team no camera at Disney. We lived the bag free life which helped us sprint around the parks a lot faster and I felt like your phone could capture everything enough for the memory books. Now I would never go without my camera! Perspective changes things – like I'm much better at photography now and actually have a real camera to bring but also I have kids and a million bags already – a camera is not going to be the thing that slows me down 😉
You don't need a camera to take beautiful photos at Disney (phones take great pictures) but if you are a photographer, bringing your camera to Disney can really up those magical memories!
Tip #2: PROPS
Hats, ears, bubble wands, clothing, and balloons all make photos more magical. You don't have to buy all the souvenirs, but if you want to buy some anyway, go with the ones that are fun to photograph! Not just for now but for looking back on those magical Disney moments!
I joked on our last Disney trip that after doing it once, I will always have to buy bubble wand and a Disney balloon! The photos just scream Disney!
PS: Food also makes for great props!
Tip #3: Look Up
There are always people at Disney! Even on the least crowded day, other families will be walking about the park! One of the best ways to get a picture without people or crowds is too look up. It's clearly one of my favorite types of photos to capture and always so fun to see something Disney without crowd clutter!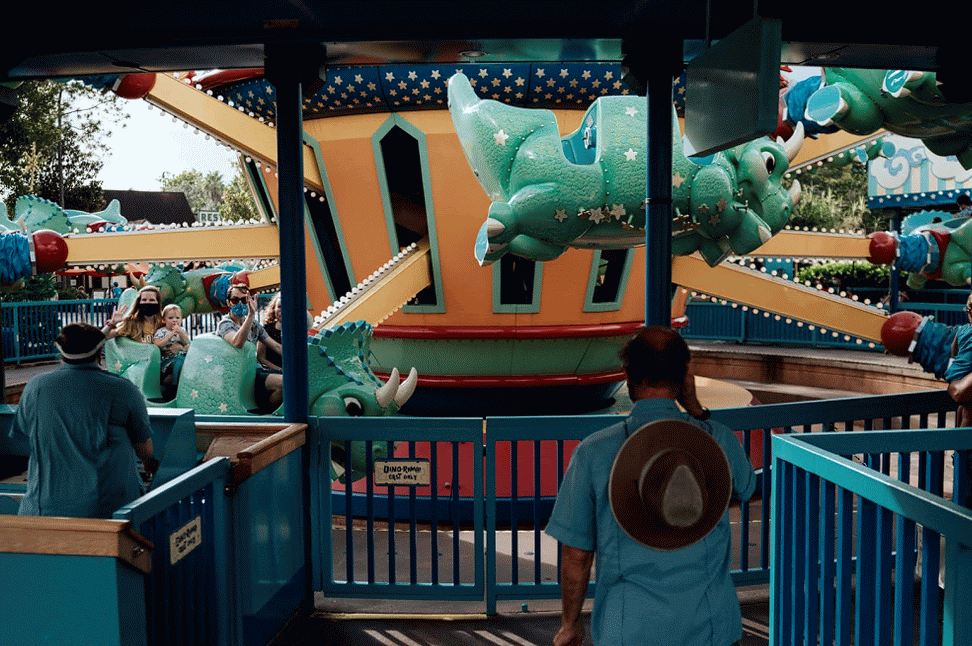 Tip #4: Take photos of the Rides
While you are on the ride or while you are watching your family, ride photos can be some of my favorite! Not every ride makes for a great on the ride photo op (keep your camera safe during Splash Mountain 😉 ) but Dumbo always makes for a fun photo!
If you are traveling with small kids, you will be doing child swap and that makes for a great opportunity to get a photo of the ride in action on the outside. Scope out a good spot for a photo and wait for your people.
Tip #5: Get a Good Spot for a Parade
Parades are a great way to get character photos. They are typically elevated and because of the parade route, pretty unobstructed. Sit in the front and have your camera ready to go when the parades come! You can get some pretty great photos of the characters with a front row seat.
Tip #6: Get in the Photos
Make sure to get some photos of you in there too! Pick a spot that says Disney and try to frame it in a way to get the least amount of people in the background! One way to do this is to move closer to a background where people cannot walk behind you.
Tip #7: Don't be afraid of night or indoor photos!
Carsland at night is magical and the photos of the lights really look cool! It's also fun to capture some of the night magic at Disney!
Tip #8: Use a Preset
Do you want all your Disney photos to feel cohesive and feel more elevated and professional? A preset is one of the ways that you can do that! A preset applies a specific set of edits to your photos and then you can tweak as you need. You can apply it to all your photos which creates a consistent editing feel and vibe! I created my own presets and use them with all my photos (not just Disney!) You can see older Disney photos that don't use my preset but the last couple years, all my Disney photos (even from different trips) feel like they go together! They are also the most loved ones online!
Click here to check out our AE Photo Presets! You can use them for both phone and DSLR photos so it doesn't matter if you only use your phone, your camera, or both (like me!) Using a preset is a great way to elevate your photos and really make your Disney photos stand out! Here are a couple Before & After photos for you to enjoy!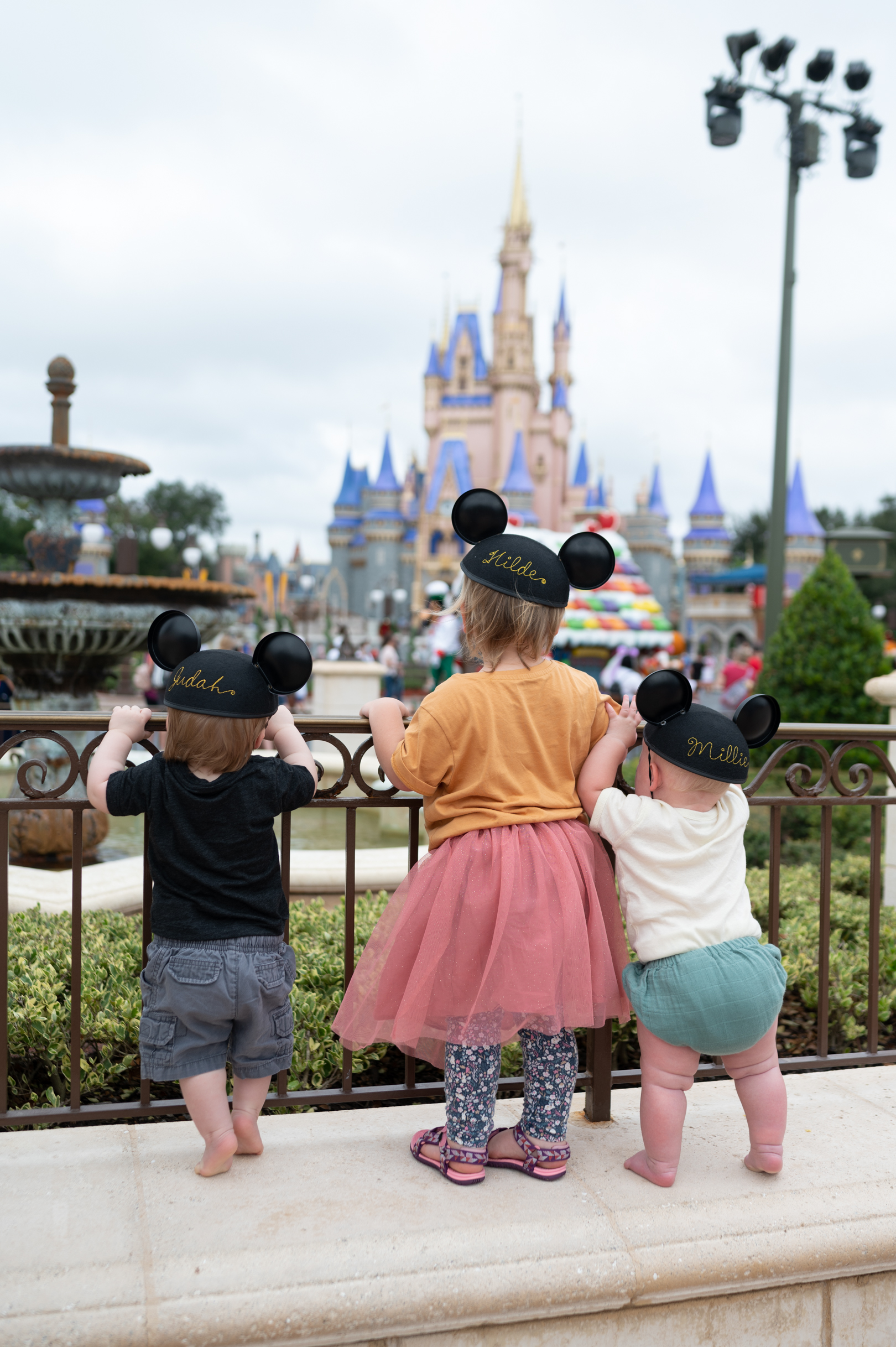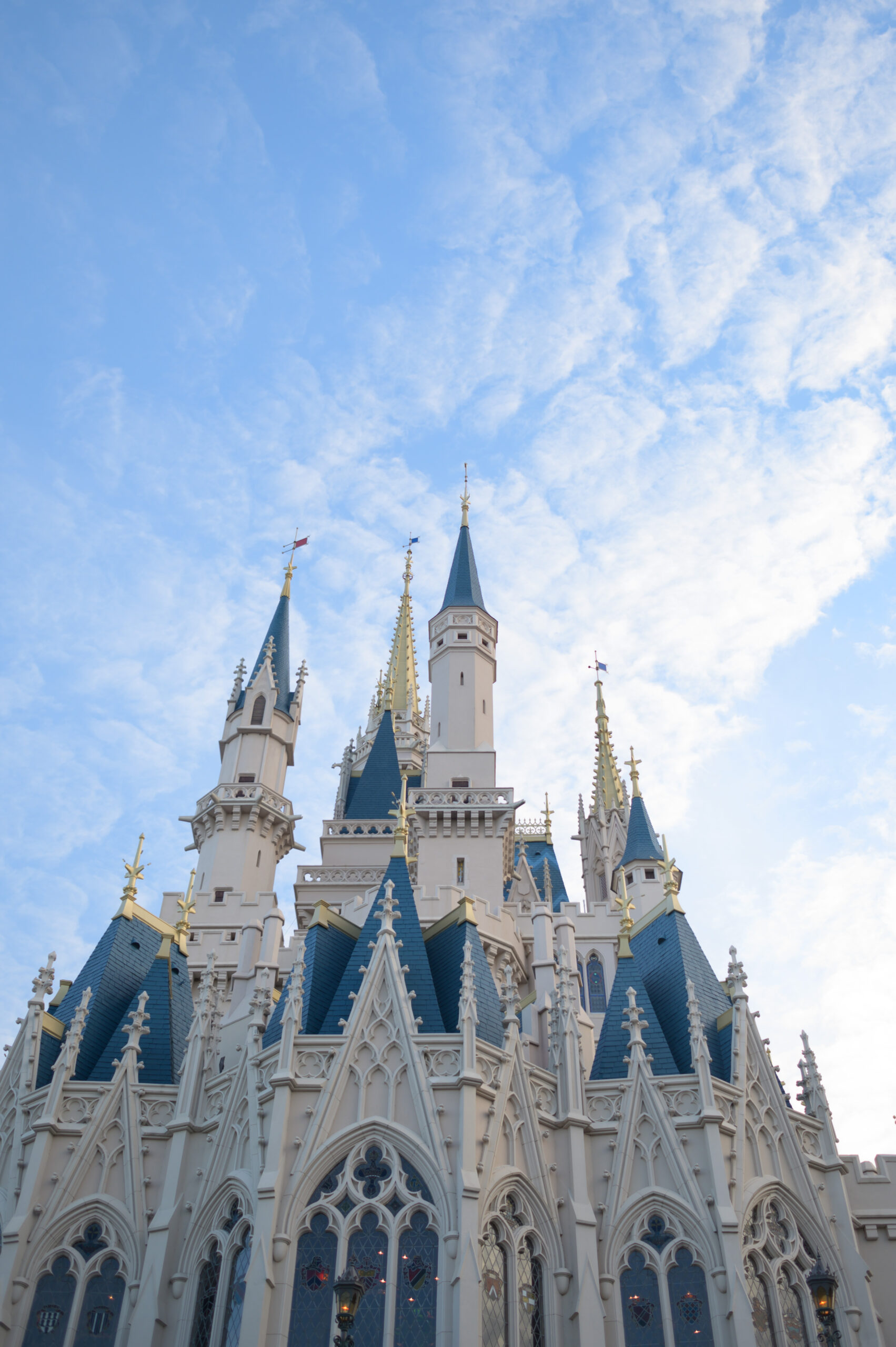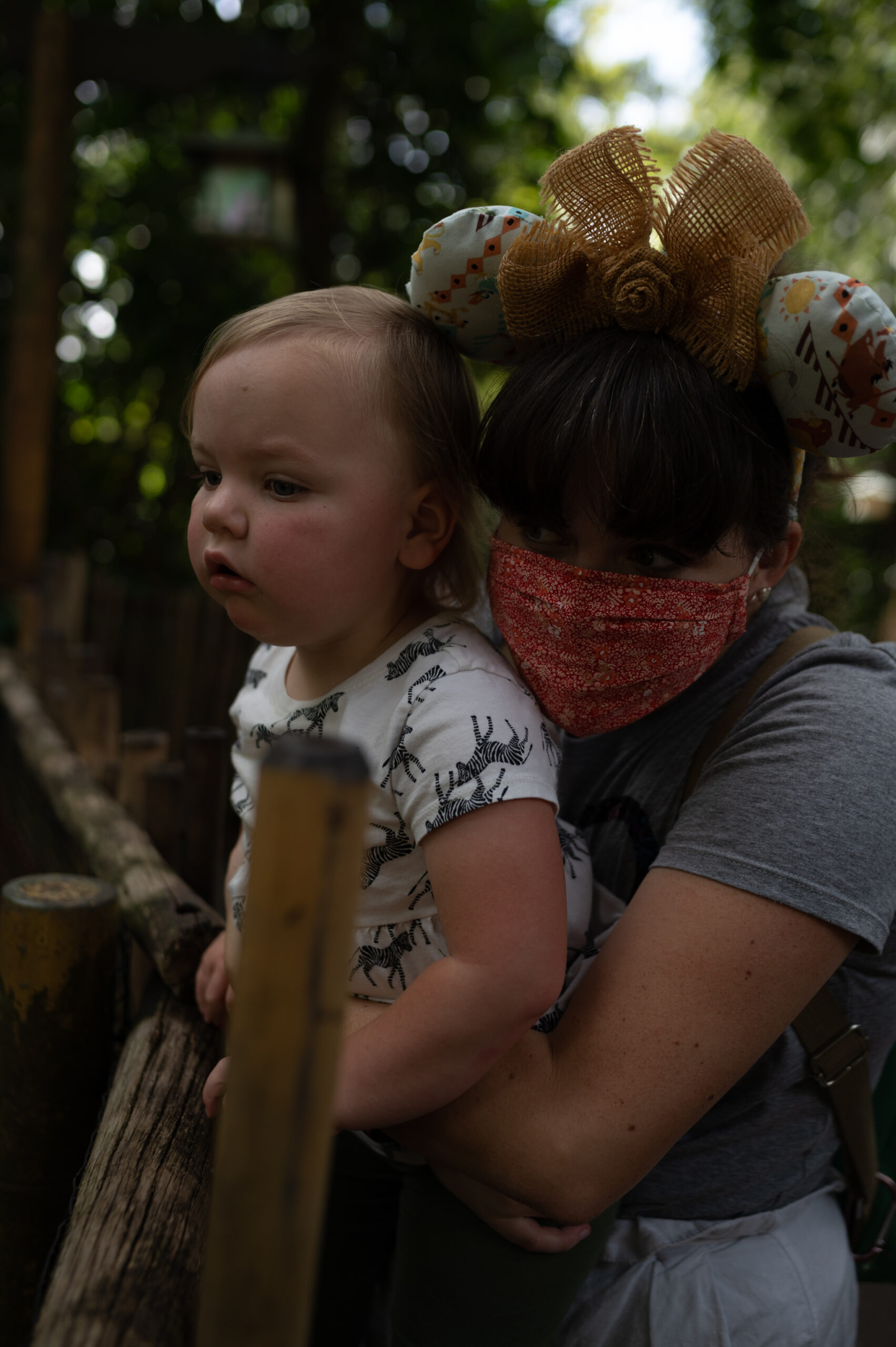 Those are my eight tips for taking photos at Disney! The trick is to just have fun! You won't leave with the same photos each trip – a lot of it is just go with the flow! But you can get great pictures that you'll cherish forever (and even hang on your walls!)
Ask Elizabeth is a blog series we have here on Oak + Oats! You can ask me anything and it may just end up in a blog post! Click here to submit a question and see past Ask Elizabeth posts!