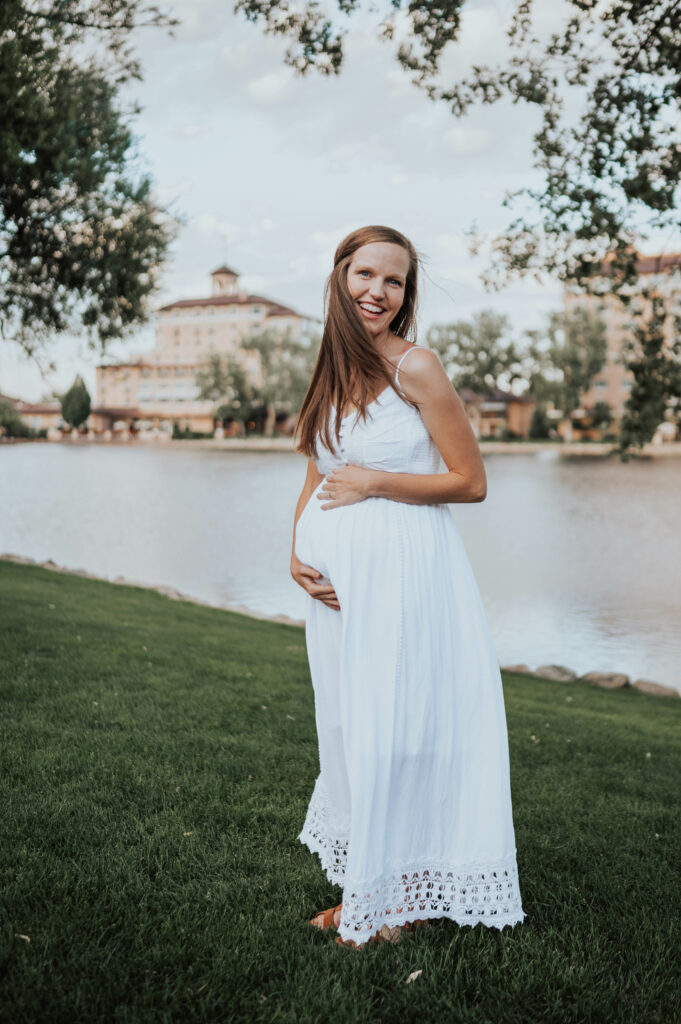 It has been five years next month since I left my job at Life Network but the ministry has forever changed me and I cannot help but continue to be invested in the work they are doing! I'm sure you, like me, have felt the heaviness of the world lately and I always think of that quote from Mr. Rogers – "When I was a boy and I would see scary things in the news, my mother would say to me, 'Look for the helpers. You will always find people who are helping.'" And I take comfort knowing that no matter how dark or confusing or scary this world may get, God is in control and he has enabled the Church to be light in the darkness, bring hope, and be the helpers.
That is what Life Network is doing – being the helpers. They provide hope for people who feel hopeless. They shine light into dark situations. They give physically, emotionally, and spiritually. Many mothers celebrated their first Mother's Day (or their second, third, twentieth, etc) this month because of the work that those at Life Network have done and many have also celebrated new life in Christ!
The older I get, the more my eyes are opened to how unpopular it is to follow Christ. We're told this would be the case again and again in scripture (including the entire book of 1 Peter) but it's still surprising to see it play out. My convictions, priorities. and values don't line up with the world's. I'm often misunderstood or misrepresented (which is the thing I hate the most!) and that is especially the case when it comes to being prolife.
But goodness there is freedom like no other in Christ! There is hope and purpose and worth. "Now who is there to harm you if you are zealous for what is good? But even if you should suffer for righteousness' sake, you will be blessed. Have no fear of them, nor be troubled, but in your hearts honor Christ the Lord as holy, always being prepared to make a defense to anyone who asks you for a reason for the hope that is in you; yet do it with gentleness and respect, having a good conscience, so that, when you are slandered, those who revile your good behavior in Christ may be put to shame. For it is better to suffer for doing good, if that should be God's will, than for doing evil." (1 Peter: 3:13-17)
Life Network also stands in that gap. When the world says that they are backwards and unloving, they continue showing up knowing that they DO offer hope, they DO offer peace, and they DO care about both the mother and the baby (… and the father, the family, the student, the teacher, the post-abortive parent, the scared, the lonely, and the confused.)
If you don't personally know the work that is going on at Life Network, I encourage you to read their website, look at all of the free services they offer, see how much they care, talk with staff and volunteers, and pray for the work they are doing. It is Kingdom work.
Every year I raise money for the Walk for Life (one of Life Network's two main fundraisers), every year my goal is at least $1,000, and every year you guys help me meet it!
Would you join me in raising money for Life Network so that they can continue providing free and life-changing services to our community?
CLICK HERE to give: http://www.fundeasy.com/m/5182579/
Or if you would rather shop an online Baby Registry that sends items Life Network needs directly to their door, click here. You can request an In-kind donation receipt for this as well! 
I also wanted to share this video from their 2020 gala. It's a real story with a real mom that shows what so many others experience when they walk into Life Network.
I'd forever be thankful for your participation with me in this!