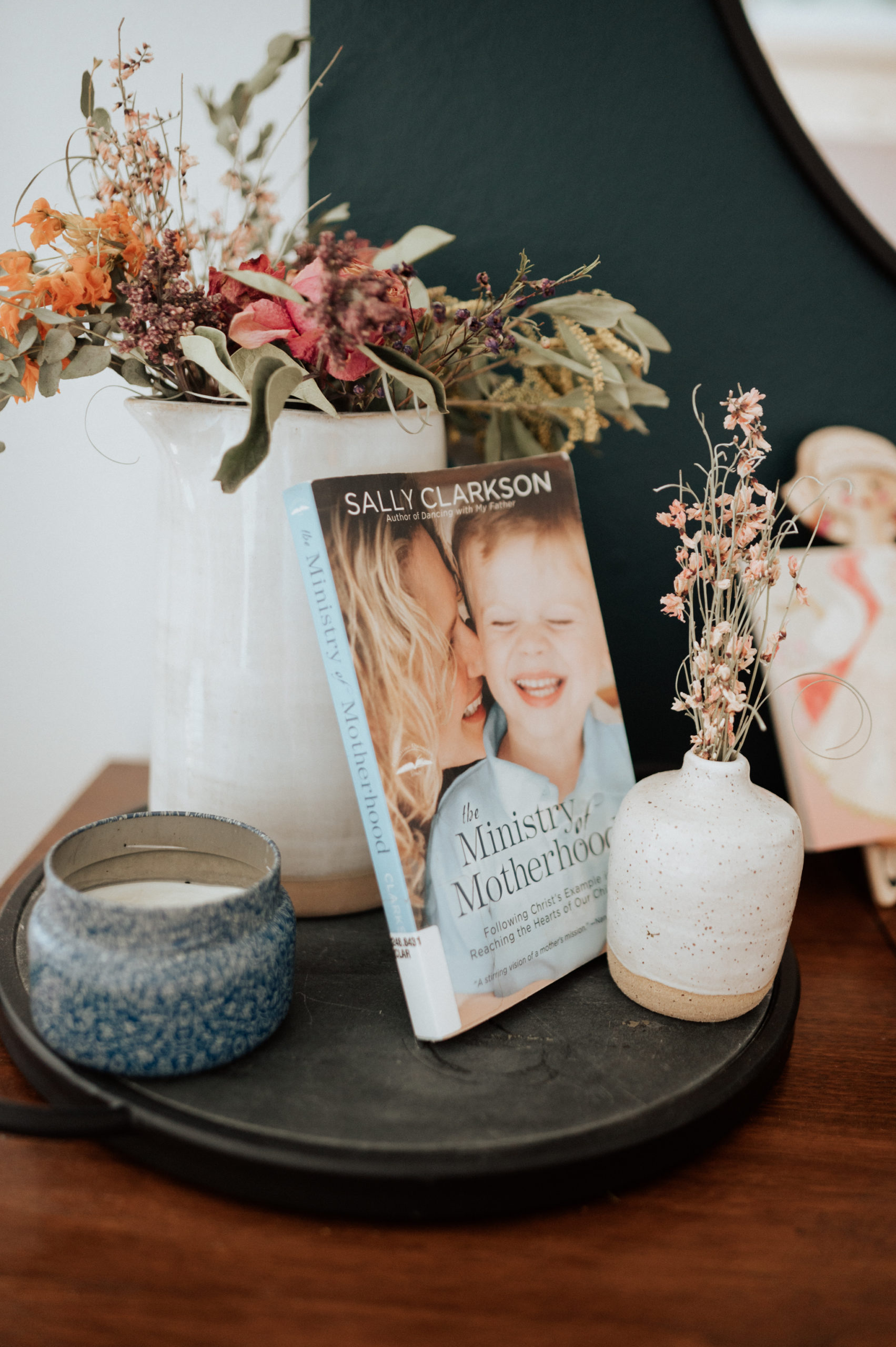 I picked up a new book at the library. I'll be honest, I actually just discovered how great the library is! You can request a book online, they track down what library it is at (or if someone has it) and then they get it for you letting you know when it is in. It's absolutely zero work on my end but free and very convenient! HAHA. The book is "The Ministry of Motherhood" by Sally Clarkson and I've heard lots of things about it and figured now was a good time to dive into it.
At the end of every chapter she has discussion questions. I knew I wanted to process them in some way so I figured I'd do that on my blog. Not sure exactly how this will work but we're rolling with it!
Do you want to join me? It doesn't matter how far along I am or how often I post, but you can pick the book up at your local library or online at Amazon and read along. I'm hoping to get up more posts as I read through each chapter which should be soonish as it is a library book and at some point I'm going to have to return it! Also starting a "Book Club" tab on the blog. I used to do more of these but life has got in the way and my book reading has dropped off big time. We may be bringing it back – let's see how it goes 😉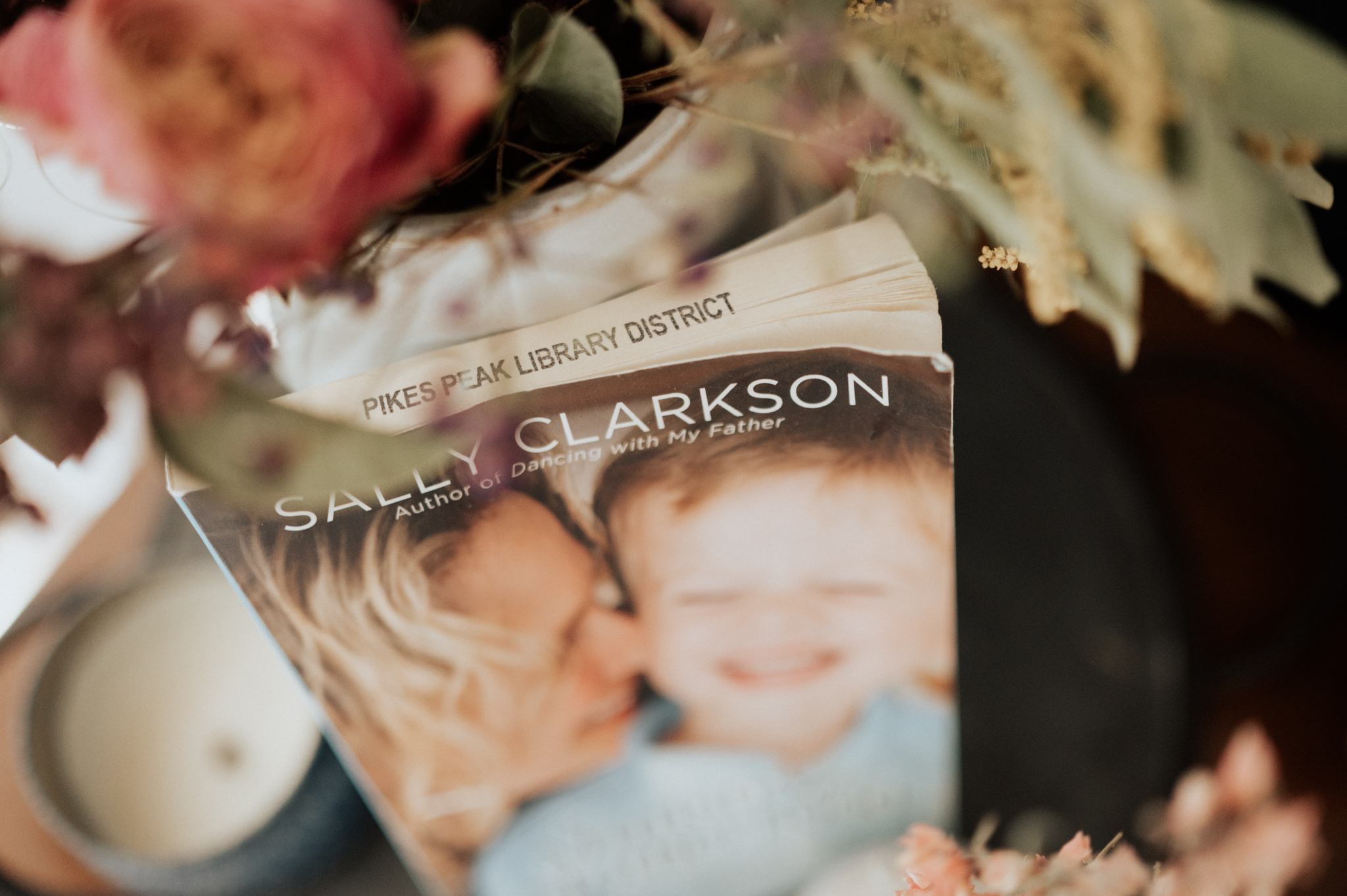 The Book
As a mama of two toddlers, my days are busy with taking care of babies. Changing diapers, getting dressed, making meals, cleaning messes, disciplining, making it home in time for naps, nursing, refilling bottles, doing laundry… and all the little things. So much of it feels in the moment – fixing things & taking care of things. And then bedtime and repeat. I'm excited for this book because it is about being intentional in the everyday things – not doing more or being more or finding more time. But using daily life to help raise up children who love the Lord.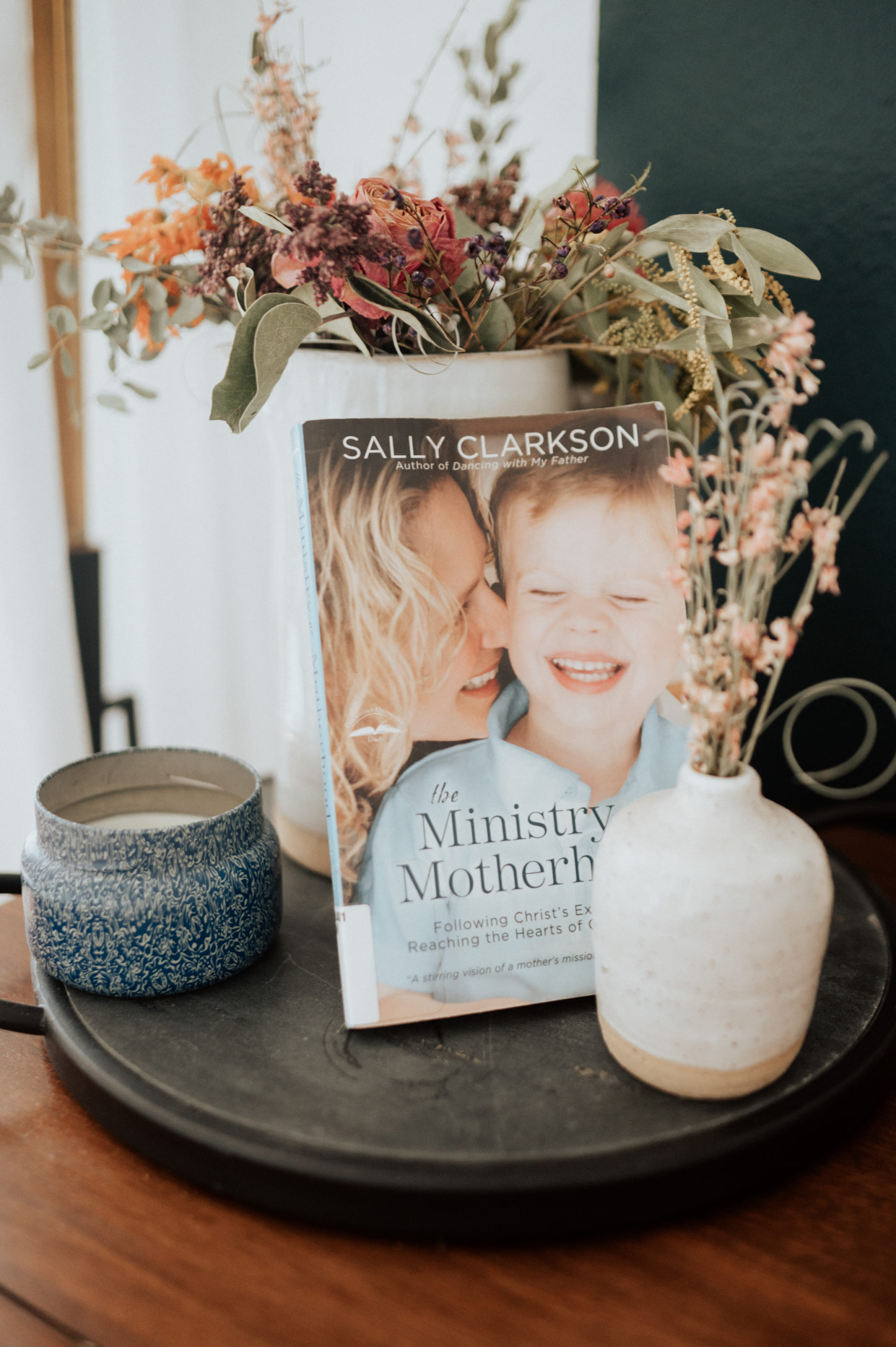 Part One: Your Ministry in Motherhood
What purpose do you think God has in mind when he designed the role of mother? Have you ever specifically considered that, in becoming a mothers, you have actually been called to ministry? In what ways does that concept change how you think about your role?
These questions are hard for me because I want the textbook answer. God designed the role of the mother for this purpose (fill in the blank). I think the role of the mother is to help her children grow – physically, emotionally, spiritually, intellectually. I think of Luke 2:52 "And Jesus grew in wisdom and stature, and favor with God and man." It is a verse I often pray over my girls as they grow.
I've always wondered and journaled about what God has for me in each season – it is important for me to be where I need to be and serving in the way I've been called to serve. When I became a mom, I felt a huge shift in my heart and spirit to focus on raising my children. I became a stay at home mom first and a blogger second. That sometime wages a war in my heart and in my time but I know that my girls are my priority in this season. Picking up this book was an intentional way to dig deeper into what that really means – what it means to have my ministry in my home.
Read Psalm 127:3. What does this verse imply about the ministry of motherhood.
"Behold, children are a heritage from the LORD, the fruit of the womb a reward." – Psalm 127:3
Children are a gift. I'll be honest, before I had kids I was so scared. I thought I was too selfish to have children. I thought they would change my life and I would never be able to do anything fun again. That was so wrong. I was looking at motherhood from the lens of the world and that was telling me that children were burdens. It wasn't until I was pregnant with Hilde that I saw her for what she is – a gift. Yes, children do change everything but not in a bad way. The love I have for my girls is unreal and the meaning and purpose and drive I have because of them is life changing!
Proverbs 31:10- 31 paints a vivid portrait of the life of a godly women. Describe what a Probers 31 life might look like in a modern context. What parts of this description do you have particularly inspiring? Which areas pose a challenge for yo? How do you think these reactions relate to your ministry as a mother?
The proverbs 31 women in a modern context is still so many of these things – generous, wise, gentle, hardworking, tending to her family, honoring the Lord in her actions. I read through the list of things she does and I can feel behind – how does she keep up on all that?! Does she not need any sleep?! But the last lines remind me that it isn't about what she does, but whom she serves. A women who fears the Lord is too be praised. She knows who her helper is. She leans on the one who is strength in our weakness. She spends her life seeking the approval of her Savior and Lord and not the world.
As a mom I need to remember it isn't about lists or getting things done but comitting all the work of my hands to His glory.
Read Proverbs 14:1. In what specific ways can a women in this day and age builder her house or tear it down? If possible, give examples from your own observation or experience. Then list four specific ways you want to build your house by ministering to your children and making disciples of them.
Proverbs 14:1 — "The wise woman builds her house, but the foolish pulls it down with her hands."
Build: Encourage, nurture, empower, teach, inspire, grace with imperfections.
Tear Down: Nag, obsess, invade, not forgive, try to control (especially as kids grow up and leave the home)
Four specific ways I want to build my house by ministering to my children and making disciples of them:
1. Set personal rules & boundaries for social media/ phone time. Keeping my priorities straight.
2. gEt down on their level and play with them.
3. Teach them Bible stories and songs. Answer questions. Share information.
4. Pray with them through out the day and remind them they can always talk to Jesus too.
Write out a plan for ministering to your own children using the acronym GIFTS. List at least one goal for each letter.
G (Gift of grace)
Grace in discipline. Always expressing forgivingness. Encouraging repentance.
I (Gift of Inspiration)
Pointing out the beautify of God's creation all around us and his many blessings. Teaching them to have open eyes to see God's goodness and be inspired.
F (Gift of Faith)
Being faithful to go to church, teaching them on our own, following the church calendar as a family.
T (Gift of Training)
In the slow and every day things, reminding and encouraging them to treach each other well and create goldy charachter.
S (Gift of Service)
Including them in gift giving and helping. Showing them how they can help each other and their friends. As well as help mom and dad by cleaning up or listening.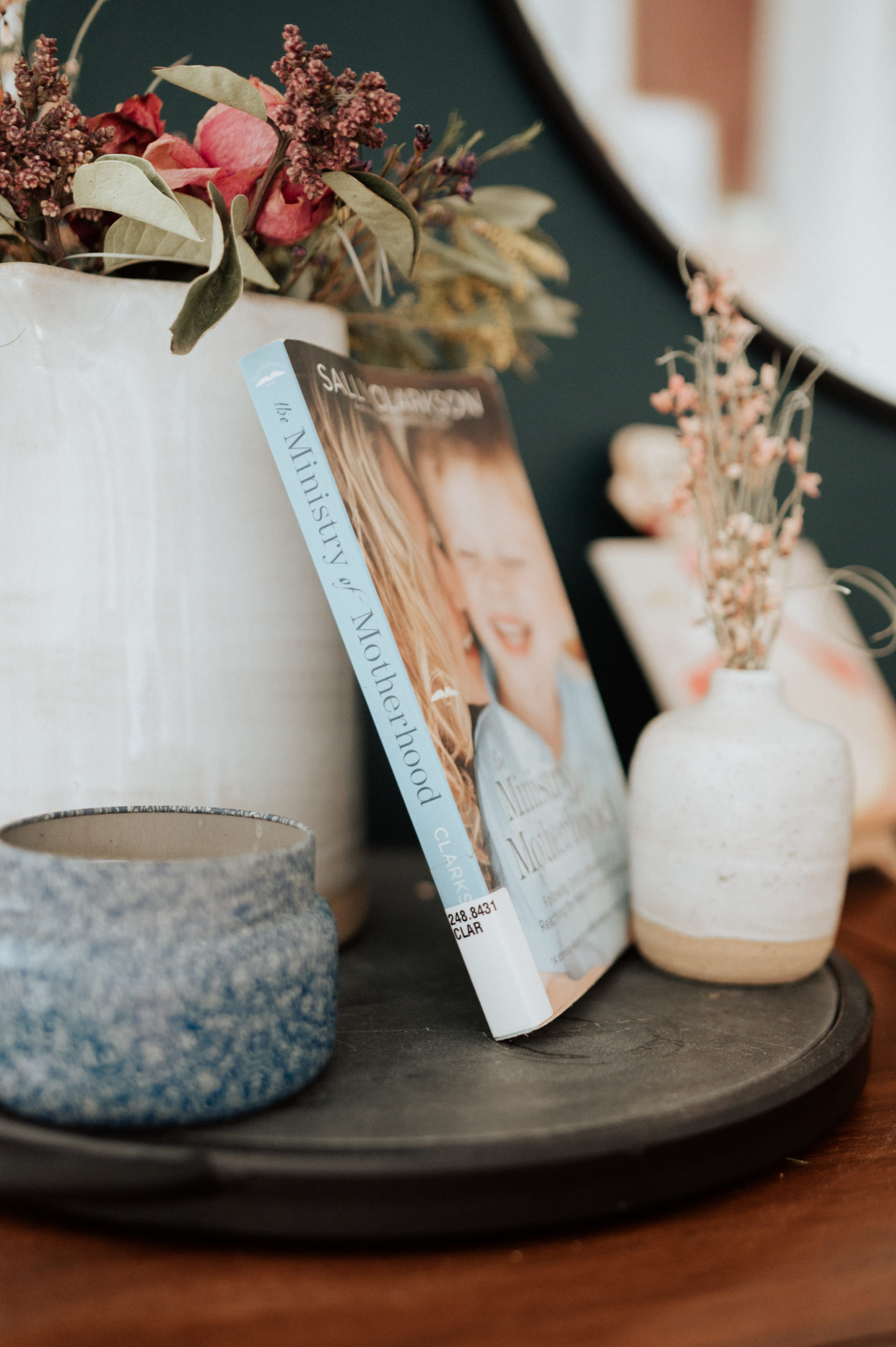 That's part one. I'll keep reading along and sharing as I go! At this point my book is going to be pretty overdue so I need to get to reading! Again, feel free to join me! I always love chatting things over with you!