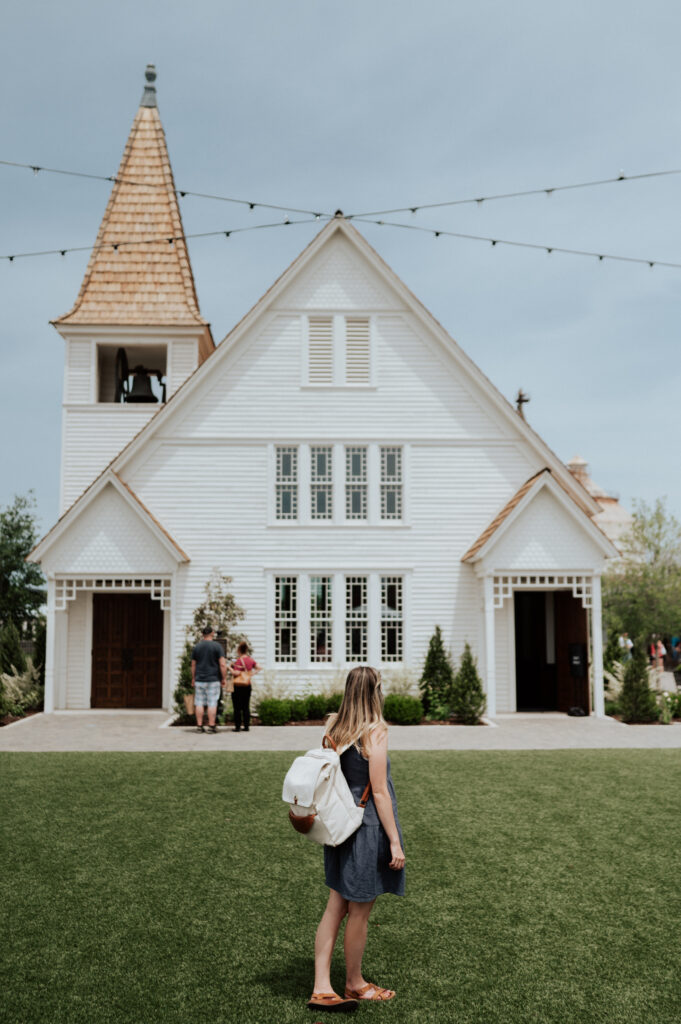 Checked off a bucket list item last month on our trip to Texas – Magnolia Market! Our family lives in Denton (Dallas area) and when Southwest started flying out of Colorado Springs, we booked direct flights right away! We were all ready to escape winter and do something! Pre-pandemic and pre-kids we did a lot of little getaways and adventures and we always had a trip to look forward to. Both the toddlers and the pandemic have changed things the last couple of years so it was fun to have another trip on the calendar!
I read recently a quote that said trips with kids are not vacations, they are family trips! Mostly sharing how traveling with kids isn't relaxing 😉 and my full-time job (as mom) is still very much "on" while we travel. But we are making memories, having adventures, and traveling together!! A "Family Trip" isn't less valuable than a "Vacation" – they just look different! And now as a mom of two toddlers I really feel this. Visiting Magnolia Market would have looked differently if we didn't have kids but we did have kids and it was still so much fun. A lot less of slowly wandering around and shopping and a lot more of running in fields, playing in water fountains, and taking turns watching the kids so that we could get in line or go into a store.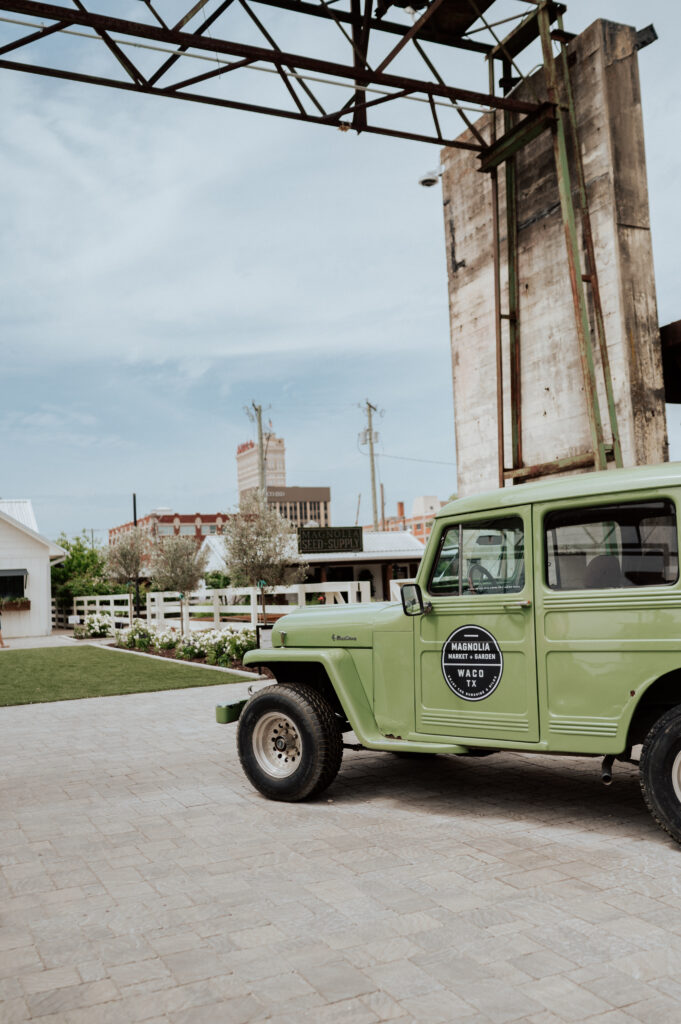 When I knew we were going to Dallas, I did some googling to see how far away Waco was figuring it would be the closest I had been and would be in awhile. Google Maps said just under 2 hours from our Aunt & Uncle's house to the Silos and so we decided that would be a fun day trip to add to our itinerary.
Years of traveling and staying at hotels with HGTV showing Fixer Upper reruns, friends who signed into Discovery+ on my tv so that I could watch everything the Magnolia Network offers, and the Hearth + Hand section at my favorite Target prepared me for this day!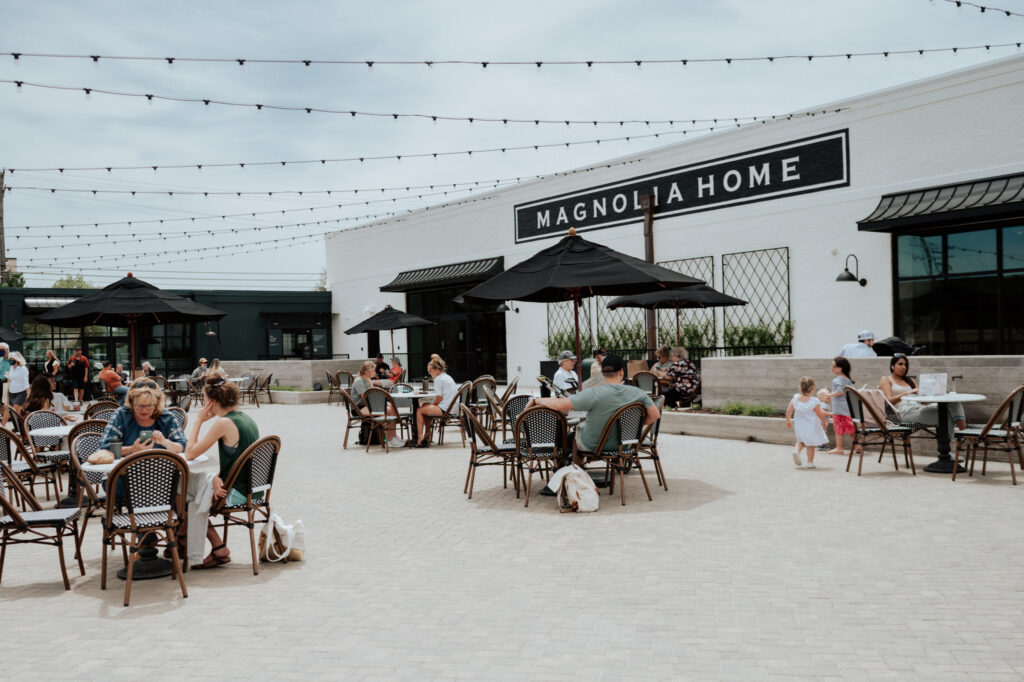 We wanted to eat at Magnolia Table but we couldn't get a reservation and when we arrived we realized it was a 15 minute drive from the rest of the Magnolia property and we just couldn't get the kids back in the car to try to see if we could get in. It still ended up working out as there were plenty of food trucks on property to choose from and we could feed our hungry bodies right away!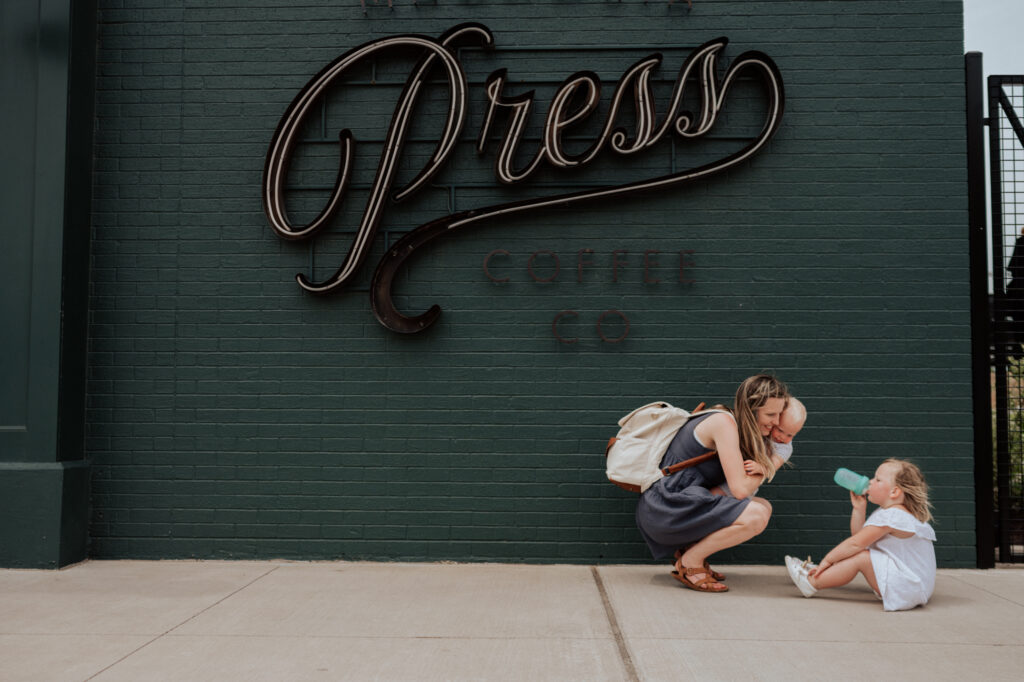 The whole space is fenced in so you don't have to worry about kids running into the street and it is very easy to walk around, grab food & drinks, sit around, and shop. You'll also see some prime twirling grass areas that the girls spent most of the time in 😉
While it was a bit smaller than I imagined it would be, it was also just as beautiful and photogenic as I imagined! I would have loved to take more pictures and spent more time getting "the perfect" photos but toddlers don't really allow for that life! I was a bit disappointed in the lack of photos as we drove home, but now that I am writing this post, I see that there are PLENTY! Sometimes it's hard to switch my perspective and goals when it comes to work/kids/ travel but the Lord is working on me, and the right perspective changes everything!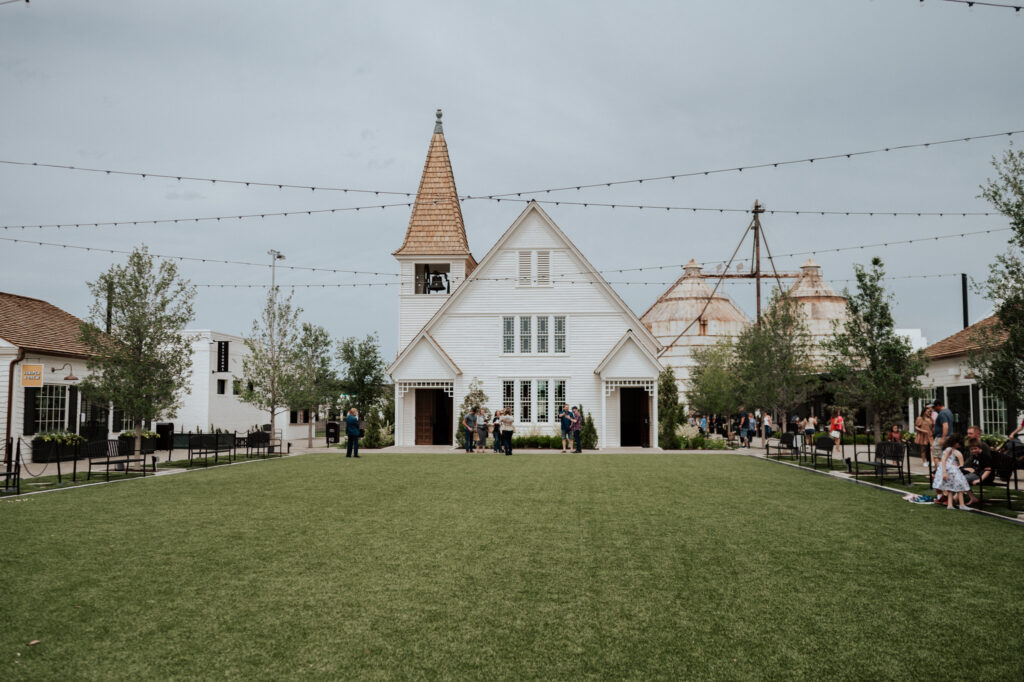 I shopped and bought some things. I also added multiple things to my birthday Wishlist and Bruce and I got ideas for our home we liked. It is always fun to go to beautifully designed spaces for inspiration and ideas! I'm excited to see what ideas we bring into our home as we continue working with our little fixer upper and our shed office!