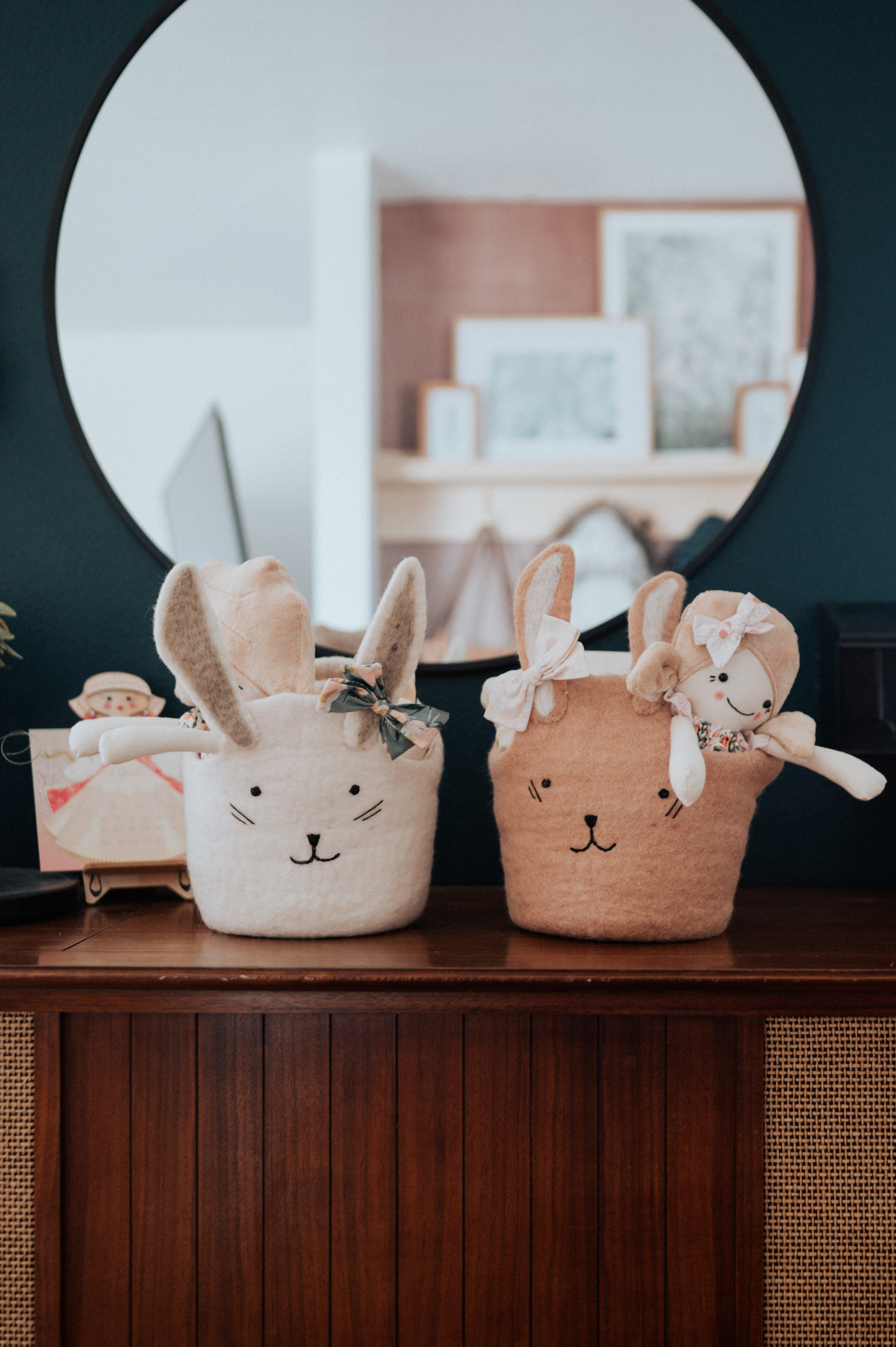 I love putting together an Easter Basket for the girls. I've been doing it since Hilde's first Easter (2019, 2020) and although they still are not old enough to expect it, it brings me such joy to put it together and give to our girls on Easter morning. In our house the Easter Basket comes from Mom & Dad. We don't believe in the Easter Bunny just like we don't believe in Santa. We've decided that we want to make it clear to our kids what we are celebrating on Easter & Christmas and encourage them in truth. Don't worry, we love holidays and we find plenty of ways to have fun without the extra elements!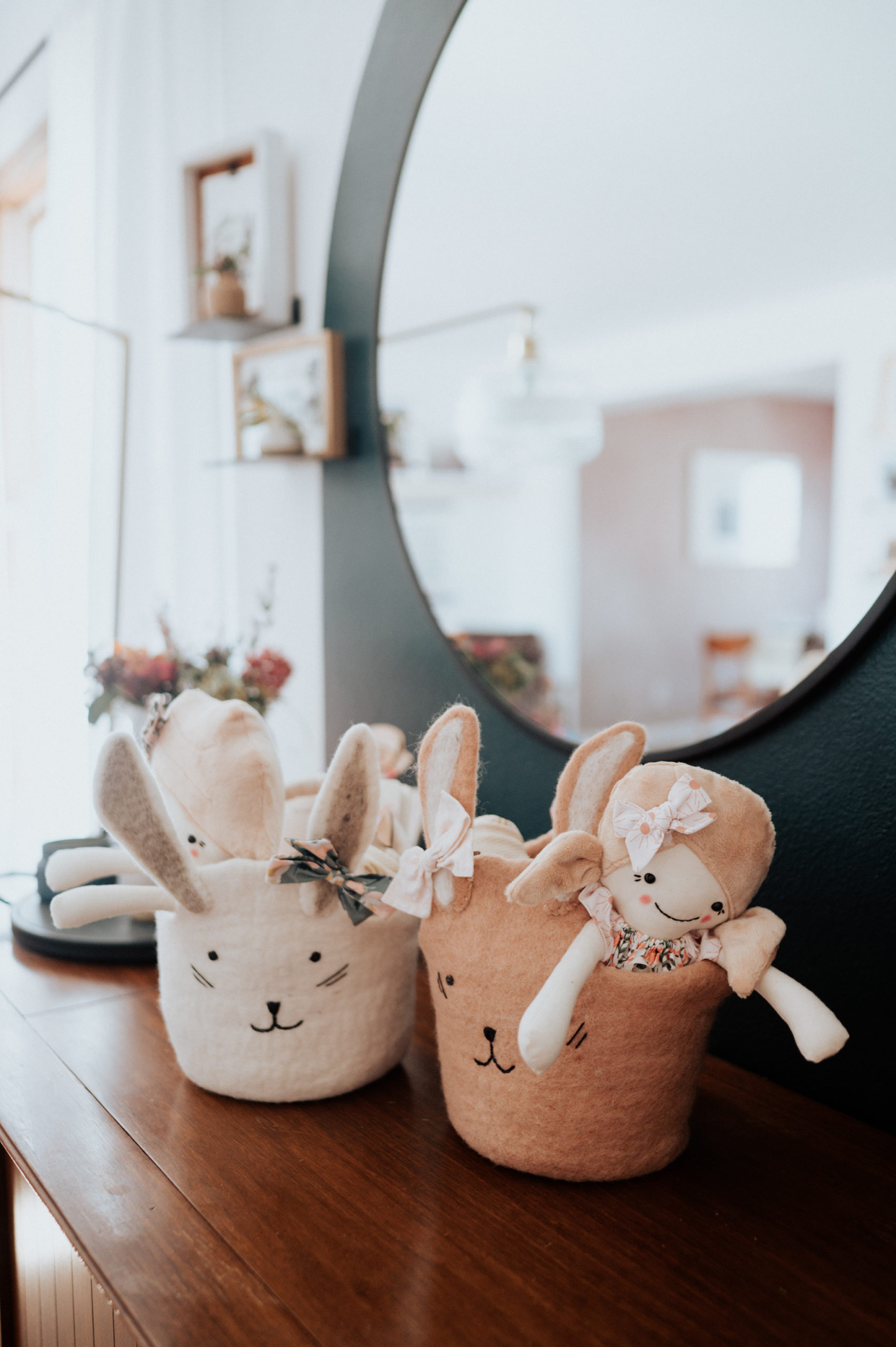 Because Easter is ultimately about the greatest gift we have received (our debt paid for and life in Christ), it is fitting to give gifts as part of the celebration. It's easy to go overboard with Easter Baskets because there are so many cute things in this world and our culture likes to say more more more for all the things!
This year I found the perfect Easter Baskets – these bunnies from Pottery Barn. They are a little pricier than just a standard basket, but they are SO cute and I plan for them to last the long haul. I LOVE that they are small. It helps me stay focused in my giving. Even this year knowing the size, I was tempted to buy more fillers but I realized I didn't need "fillers." A couple thoughful items were more than enough.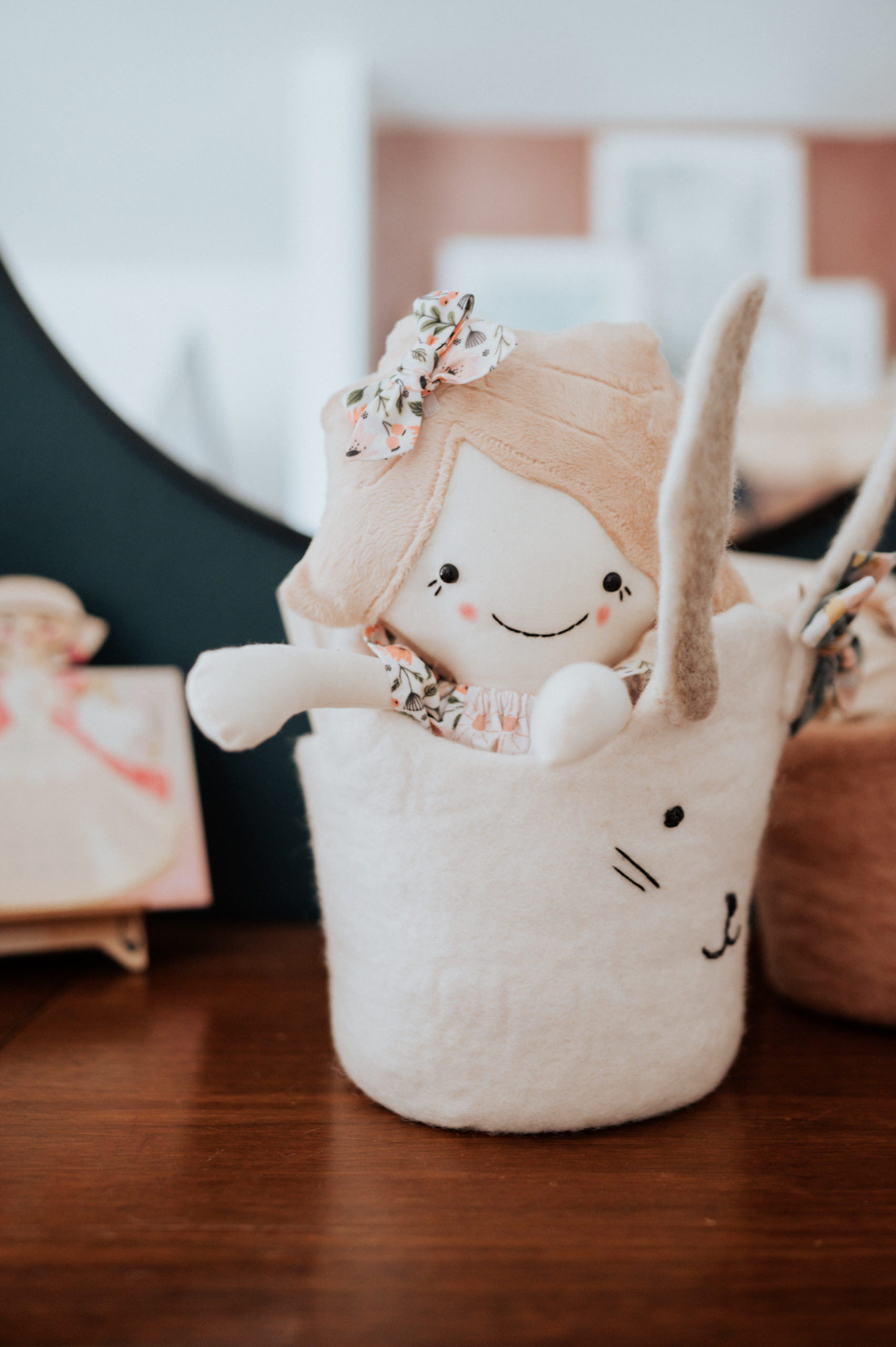 You'll also notice there is no candy in here. As they get older I'll totally throw in some sweets but there are so many other things you can put inside a Easter Basket! Here is a post on Ideas for Easter Baskets fillers that are not candy.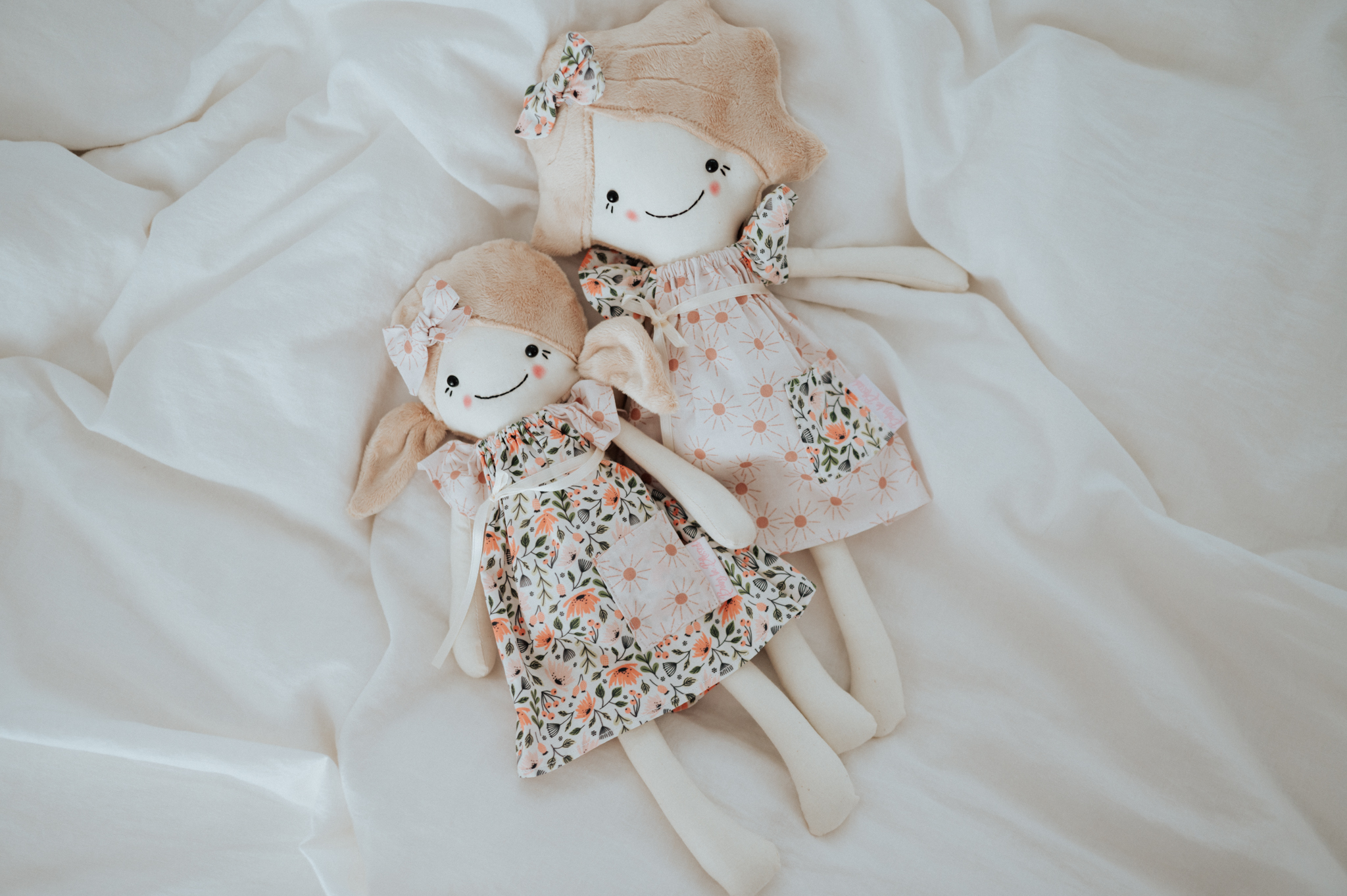 When I discovered Baby Be Blessed dolls on Instagram, I knew I wanted to get the girl's personalized dolls in their Easter Basket as the main gift. They both LOVE dolls and so I knew it would make for such a special gift. What I loved the most about these dolls is that not only can you make them custom, but you can add a verse! Now both my girls have personalized, custom verse dolls and it means so much to me. And not only that, but every doll is prayed over. Tina doesn't know me or my girls but I know that she prayed over these dolls and my girls as she was making them. That is the family of Christ!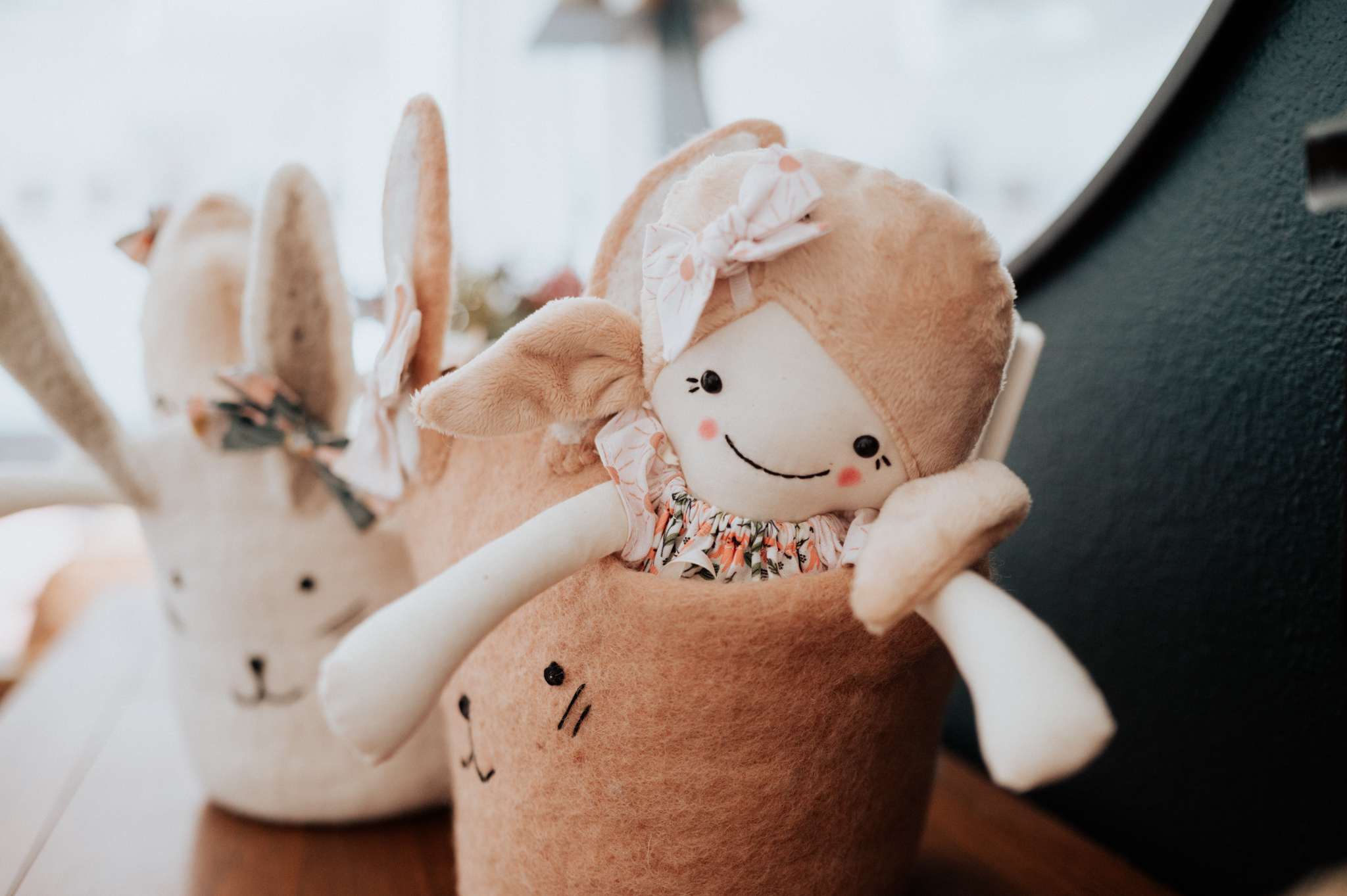 Since I did a custom order, I had her make matching dresses that were opposites for Hilde & Millie. Since I wanted to make the girls match their dolls at some point, I asked if I could send my own fabric and she said yes! I ordered a quarter yard of Ditsy Modern Floral and Mini Micro Sunshine from Spoonflower and they just look so cute together!! Now to make some dresses for the girls…. or ask my mama to make them 😉
The verses I picked also mean a lot to me and I hope they love them too as they grow. I picked verses that are from the Lamplight: ABC Scripture Songs album because the girls are already memorizing those verses! I wanted them to be able to have a little song the could sing with their baby dolls! Hilde is going to be so excited because her verse is one of her favorite songs on the album!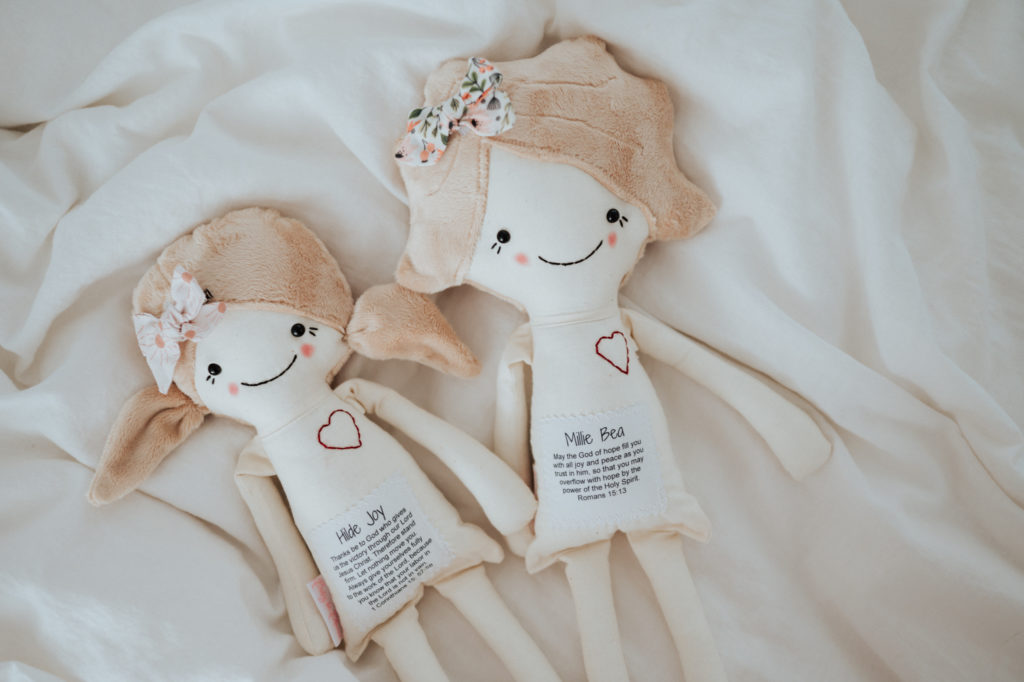 Hilde's Verse: Thanks be to God who gives us the victory through our Lord Jesus Christ. Therefore stand firm. Let nothing move you. Always give yourselves fully to the work of the Lord, because you know that your labor in the Lord is not in vain. – 1 Cor 15:57-58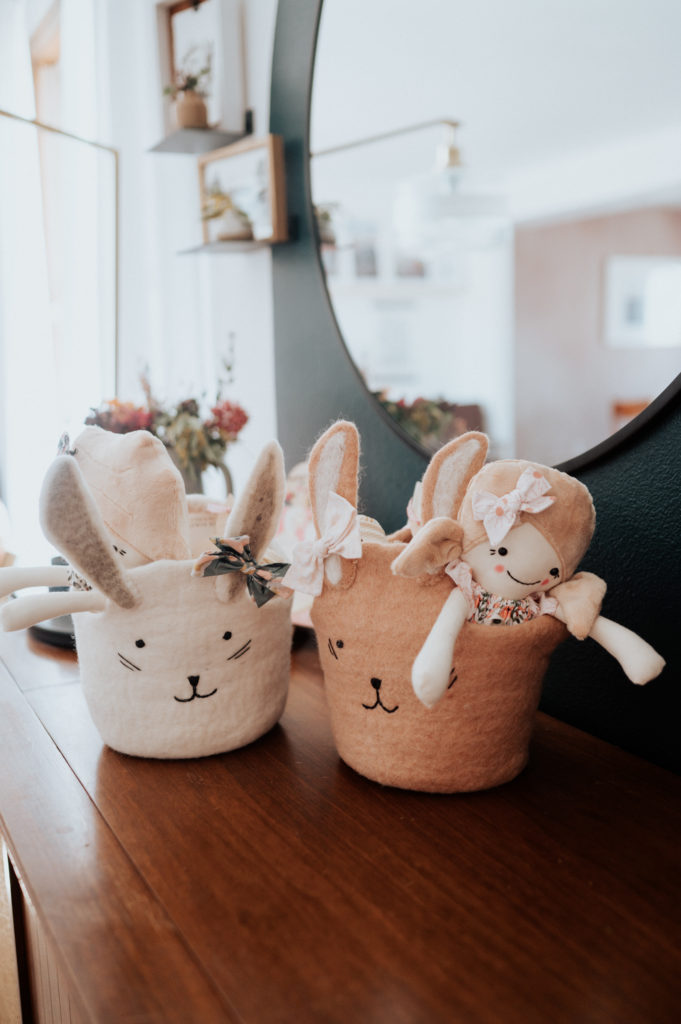 Millie's Verse: May the God of hope fill you with all joy and peace as you trust in him, so that you may overflow with hope by the power of the Holy Spirit. – Romans 15:13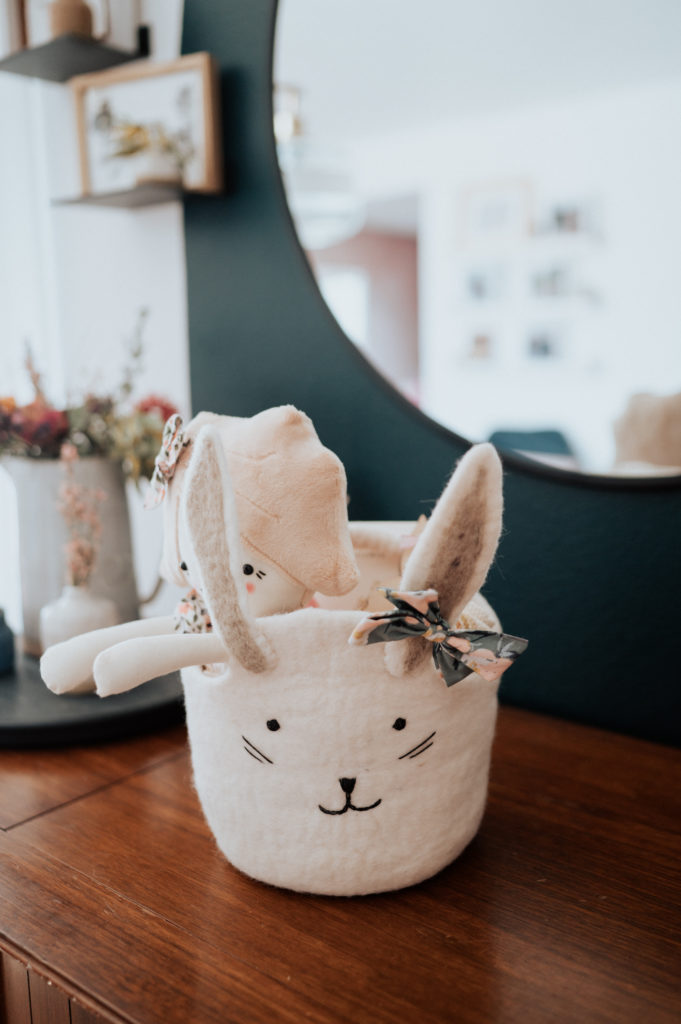 what is inside