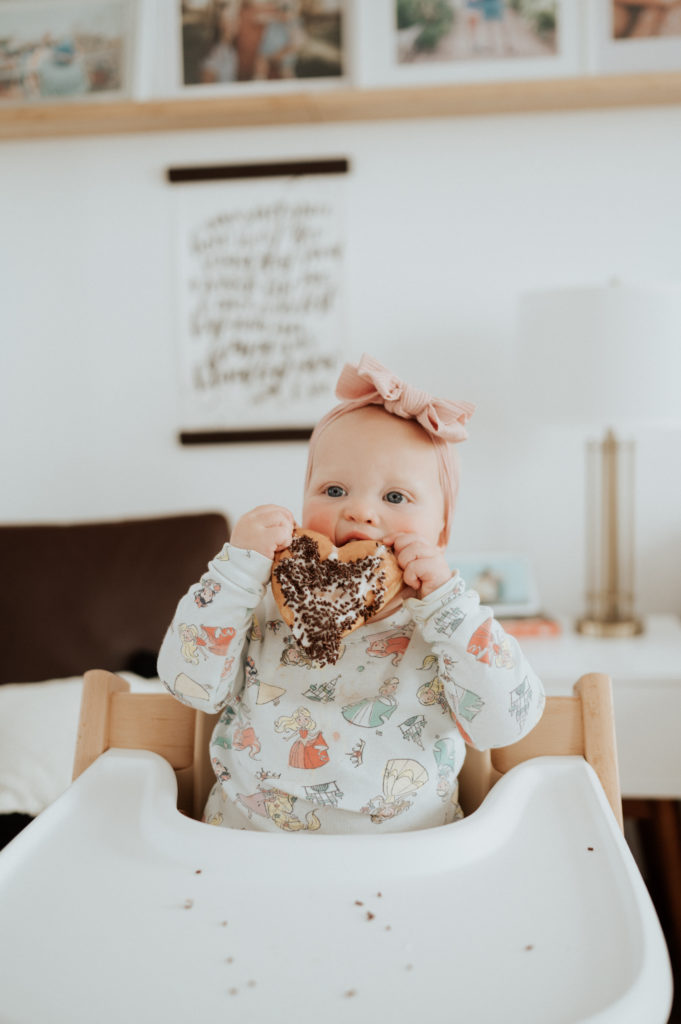 Remember when I created a new tradition last year? I do! So much so that I went out to pick up valentine's donuts from our neighborhood Dunkin in negative 6 degree weather at 8 am. Now that is dedication. The funniest thing is that I don't even like donuts. I just like pretty things also here I am.
Traditions are a big deal to me. I don't know why, they just are. I share about it all the time on this blog because we repeat things year after year in the name of tradition. I LOVE it and I guess we will just have to see how much the girls love it too as they grow 😉 But one thing I love most is seeing the back to back photos. Us picking out the Christmas Tree in 2018, 2019, 2020 – watching our family grow! I did that very thing this year. A little bit on accident and a little bit on purpose.
I realized when we sat down for breakfast that Millie was wearing the same jammies that Hilde wore in our photos last year. So then I went to find the same bow and ta-da! Photos of these girls back to back!
I also have to point out Hilde girl with her camera! I told her we had to wait for mama to take photos ( I know, so bloggery of me!) and so she ran to get hers to take pictures too! I just love seeing her grow, and learn, and interact! It is magic.
Happy, snowy, below freezing valentine's day to all my three loves!