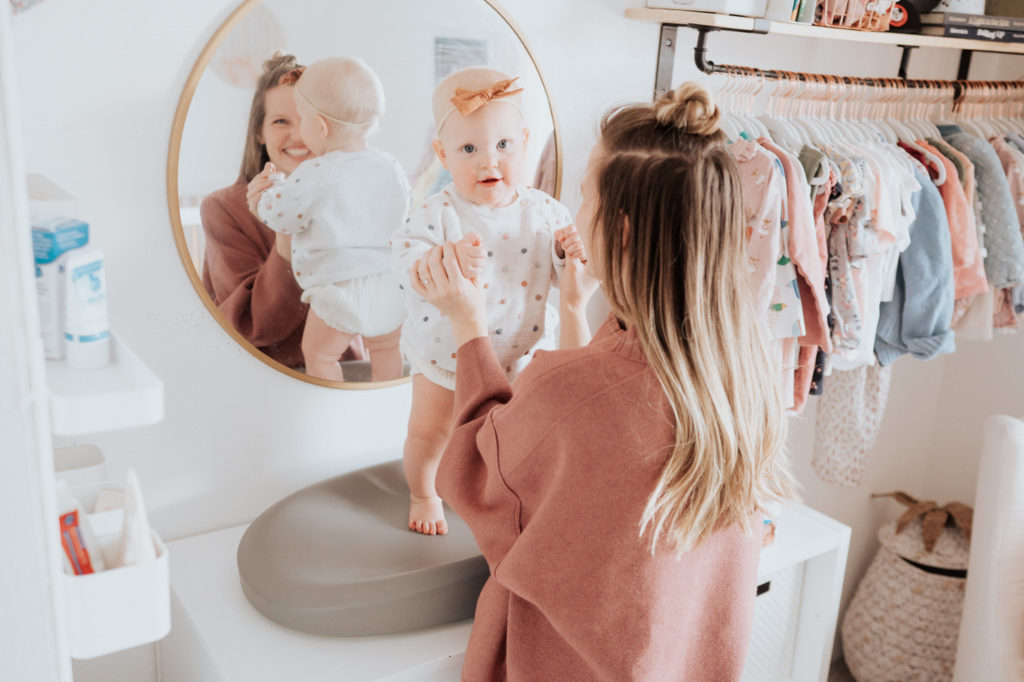 This post is sponsored by BabbleBoxx on behalf of Triple Paste.
Millie has been teething lately. Girl is teething almost as fast as her big sis (we onto molars now!) I remember with Hilde each milestone felt so big and pronounced but with Millie I feel like we are just flying through them! That second kid thing is for real! One of the saddest signs of teething is the rashes on the booty – I mean teething in general seems pretty darn terrible but then also having a sore bum too?! No fun!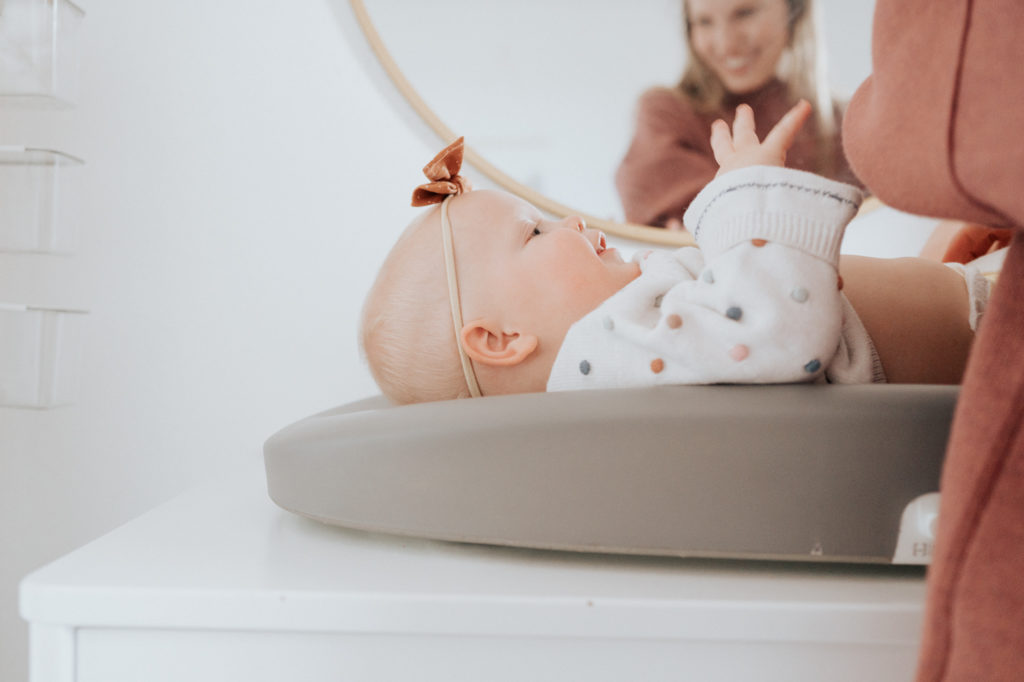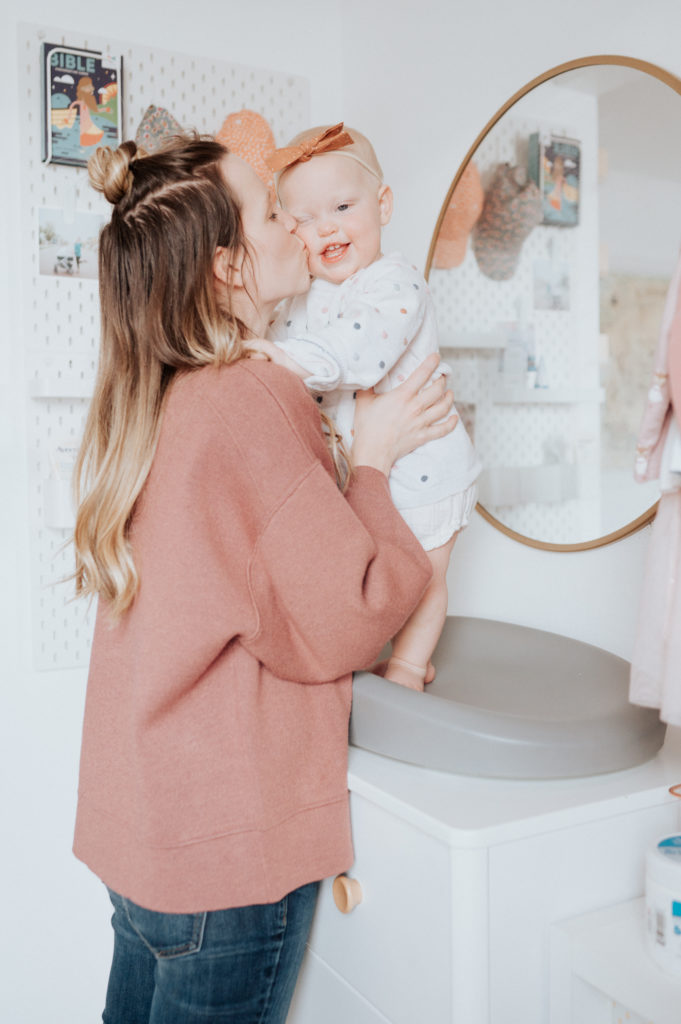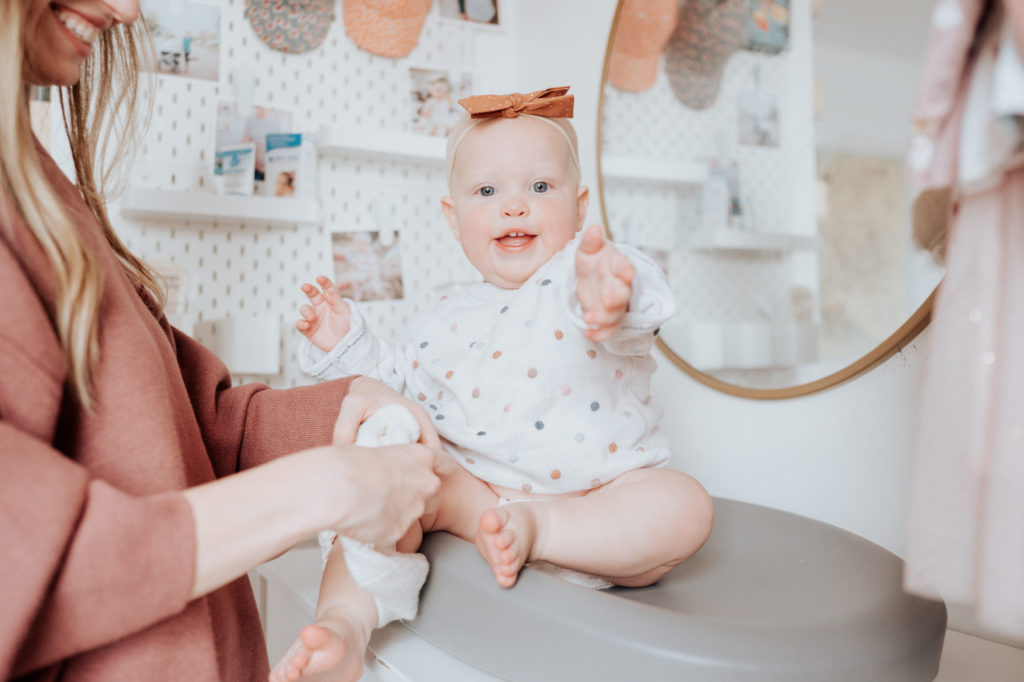 Since Hilde had/ has so many skin issues, we have been careful with what we use for Millie too. No one wants to be buying two types of diaper cream for the girls for no reason. That's why we love Triple Paste – it checks all our boxes including being pediatrician recommended, dermatologist tested, and endorsed by the National Eczema Association.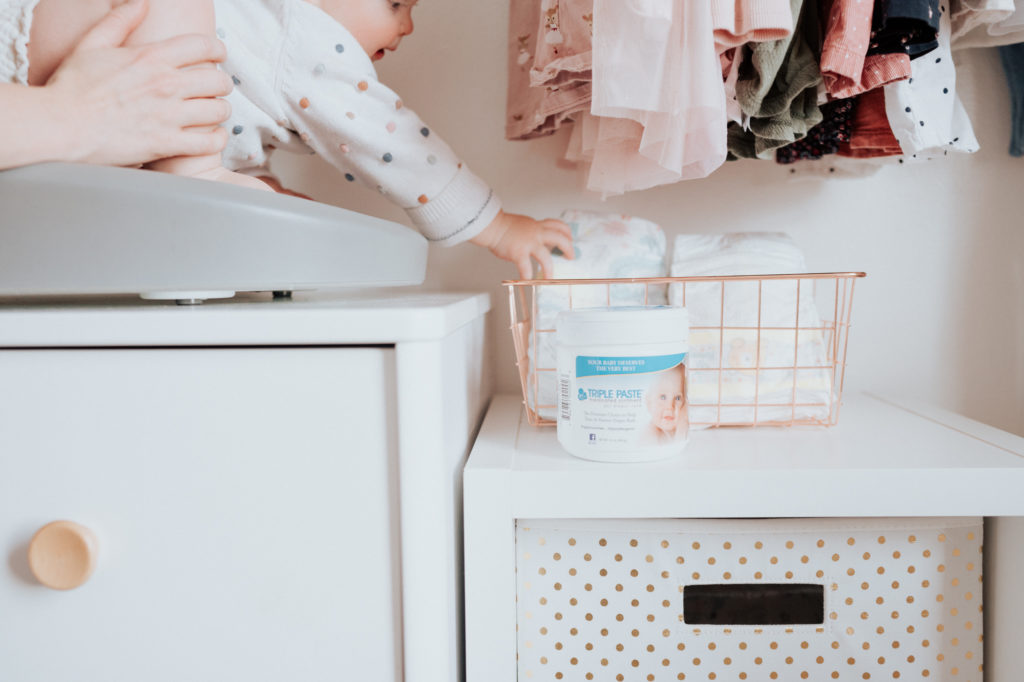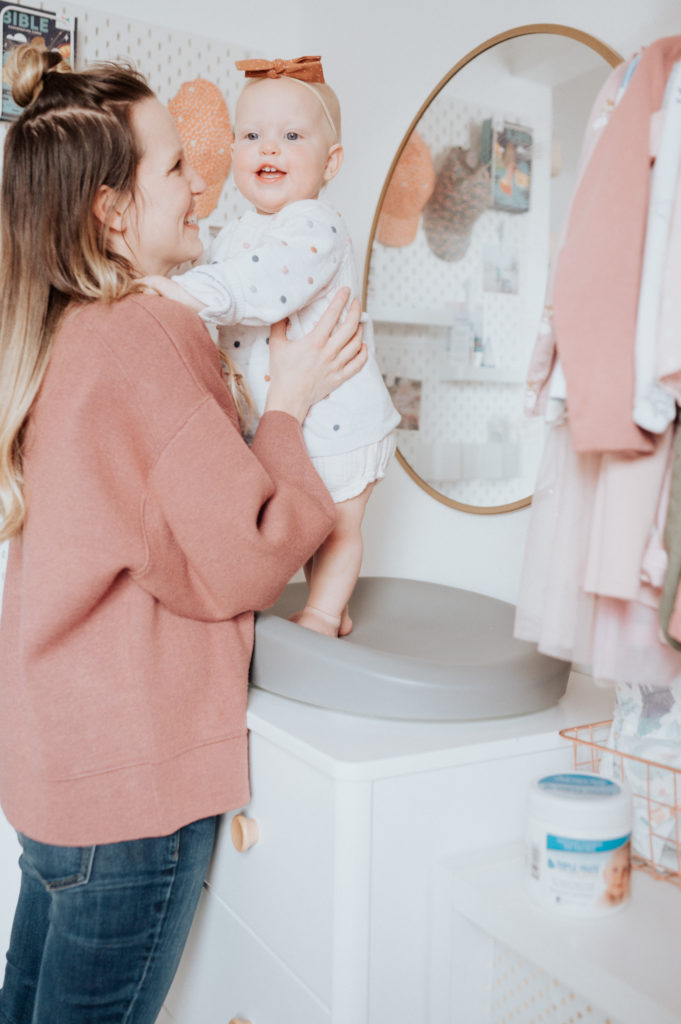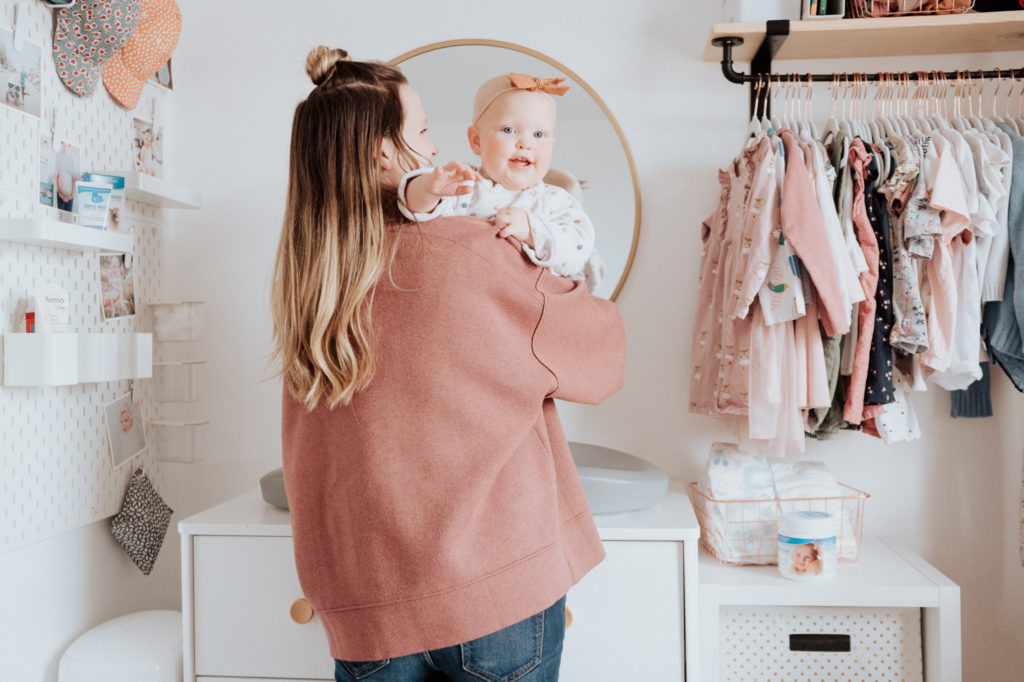 Just today a diaper rash came back with the drooling, the extra long nap, and the chewing on everything. That is why we keep Triple Paste in the nursery – to use whenever a new rash pops up! It soothes quickly providing relief and using just the right amount of medicine to treat diaper rash without any of the unnecessary ingredients ( fragrance-free, paraben-free, preservative-free, talc-free, phthalate-free dye-free, and hypoallergenic.) This little smiley girl has no time for an unhappy booty which is why we like to take care of that fast! I mean, she is teething! She has other things to be worried about!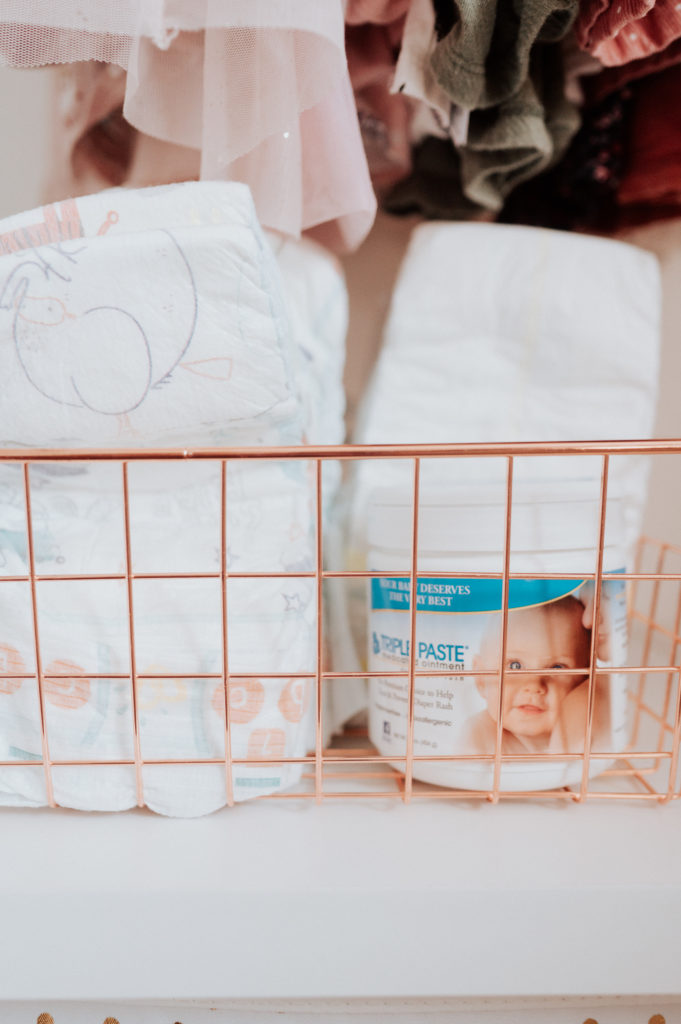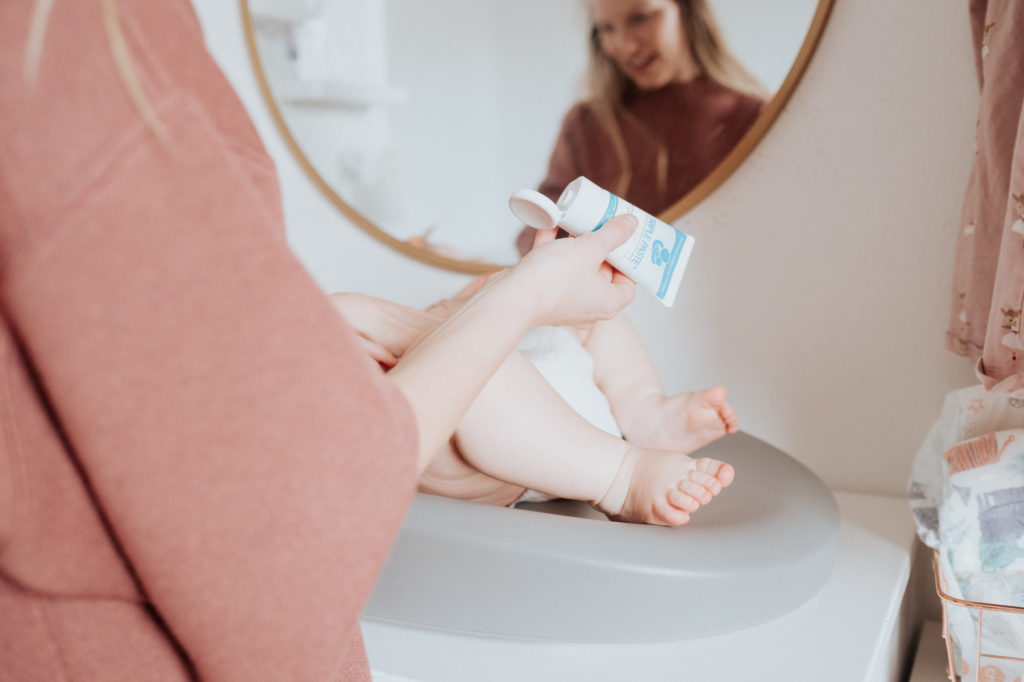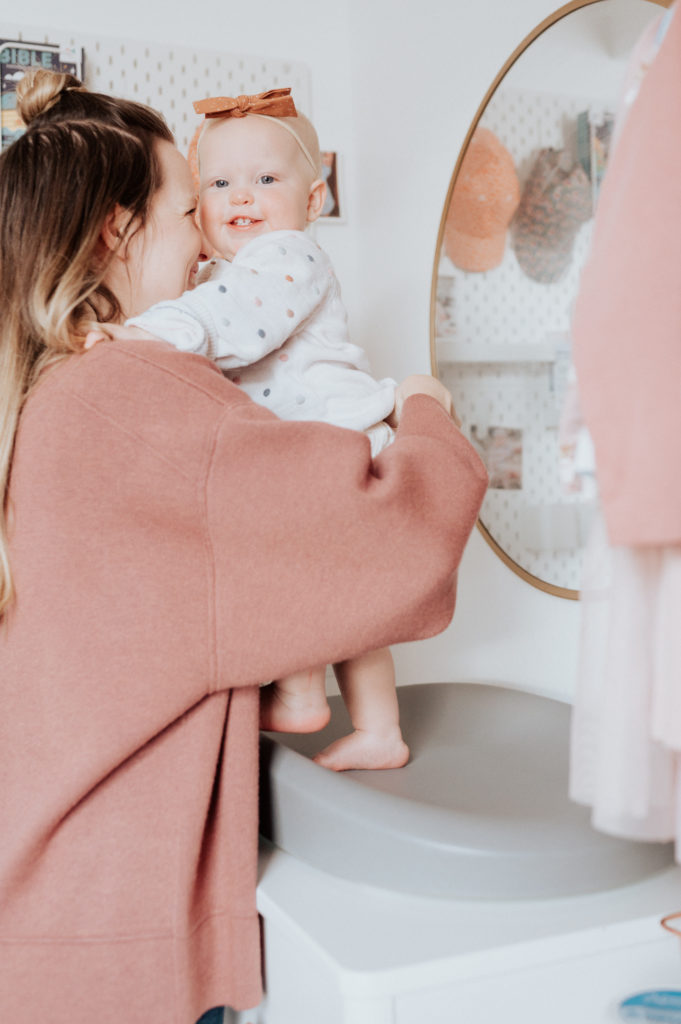 Just looking at these photos and her toothy grin – goodness me, I have a toddler on my hands these days. Where did my baby go? Even this sweater used to be Hilde's when Millie was born and within a year it has already been handed down! Now she runs around the room grabbing books and yelling "book" until someone scoops her up to read to her!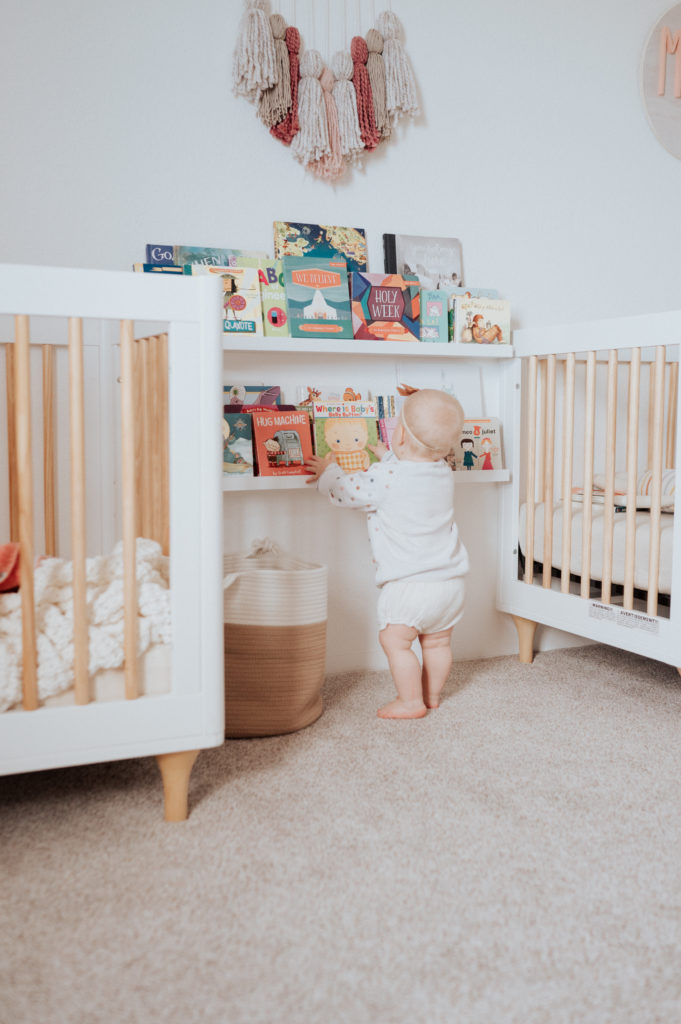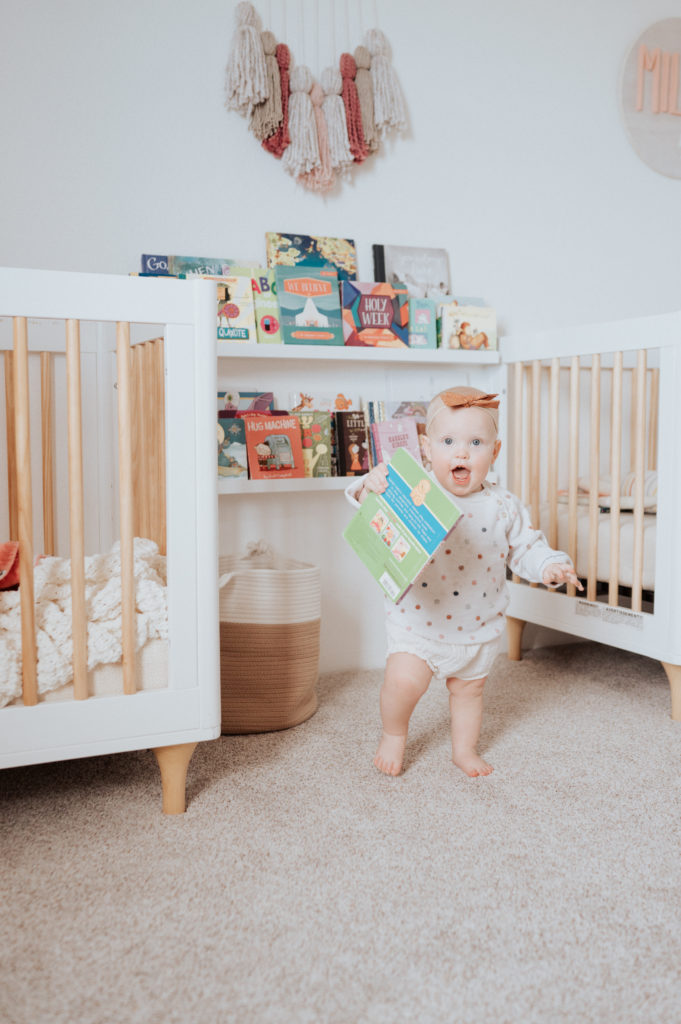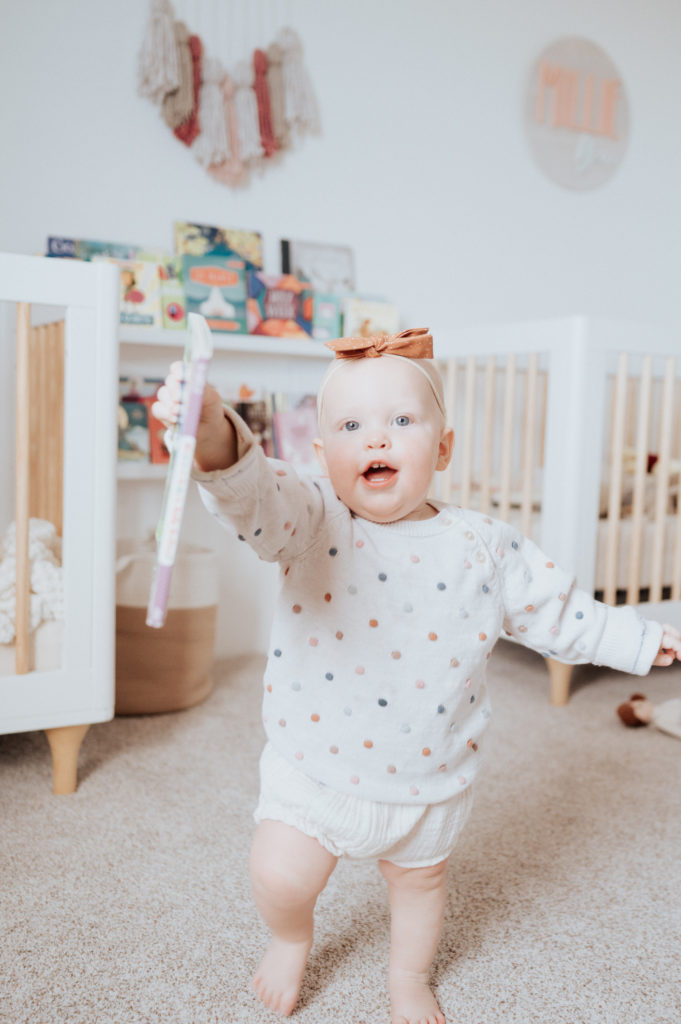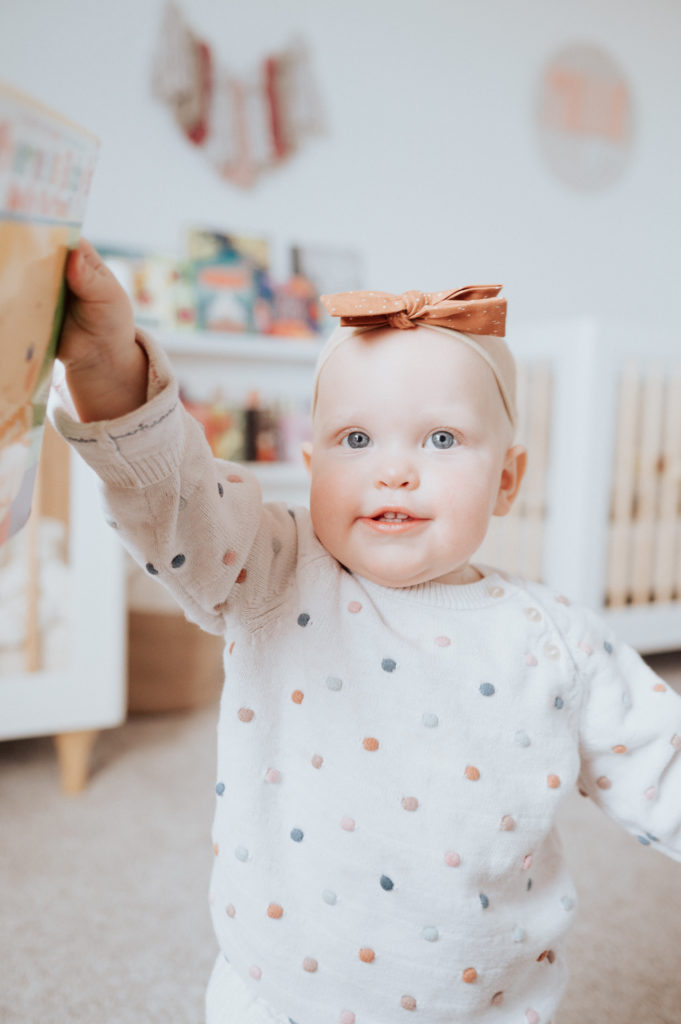 More time reading books together and less unhappy booties. That's my goal 😉