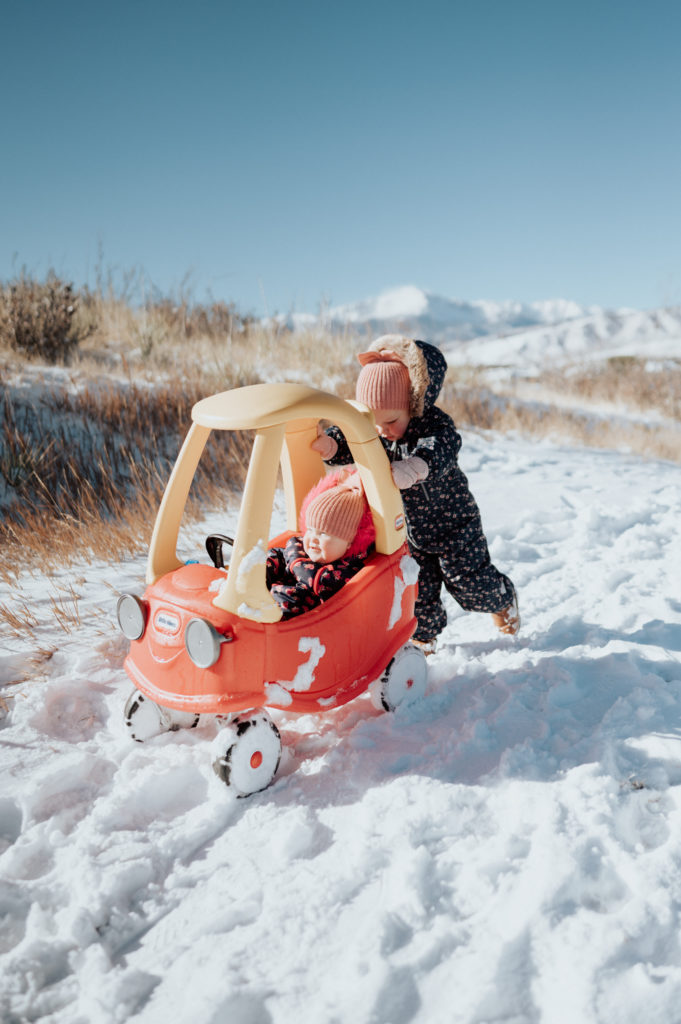 We get less snow days here in Colorado Springs than you would imagine. I mean, perspective is a real thing, of course we get more than Orlando but we don't get as much as the northern states. I'd say each Winter brings a good 5-10 snow days. We've got 300+ days of sun here in Colorado so the snow that does arrive, usually melts pretty quickly.
This snow melted just about as fast as it arrived so I rushed out in the mourning to get some snow time for the girls. I also tricked Bruce into joining us in his shorts and slippers 😉 The girls are finally reaching the age that they just play together. They are always trying to be right next to each other at all times. I love it. Watching Hilde try to push Millie in their car is about the cutest thing ever. It's much easier on dry ground than through a couple inches of snow!
I'm just soaking up these snow days because before I know it, the next one won't be until next winter and the girls will be a year older. And the camera comes out every time because snow makes the world look the most magical.