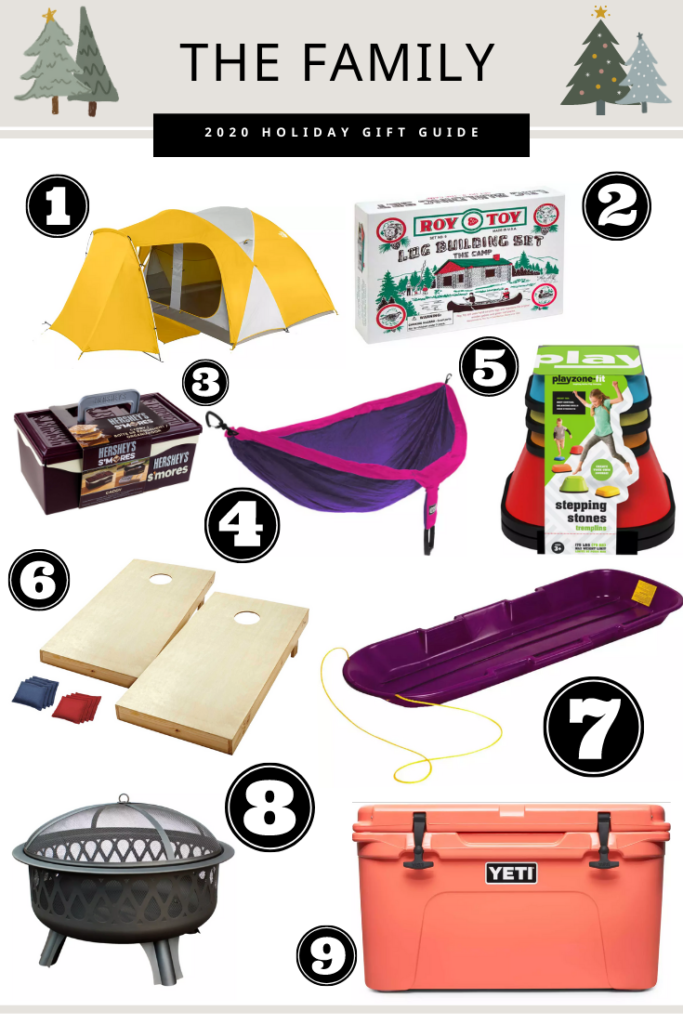 Thank you DICK'S Sporting Goods for sponsoring this post!
This gift guide is with the family in mind. I always love a good group gift! It helps you be able to go bigger on a gift the whole family will enjoy! We draw names in our family but we also often get family gifts for our nieces & nephews so that they have something they can all enjoy together too! I remember opening up a new tent for Christmas that was for the entire family and all of us kids were so excited about the upcoming camping trips we would get to take our new tent on! That year we also each got a new sleeping bag too and I still remember opening them Christmas morning!
I found all these items at DICK'S Sporting Goods – they not only have family gifts, but gifts for the whole family! And not only do they have some of y favorite name brands like Patagonia, North Face, and Yeti but they also have their DSG private label brand with sizes ranging from XXS to XXL in Men's, Women's and Youth. 1% of purchases give back to The DICK'S Sporting Goods Foundation to support youth sports!