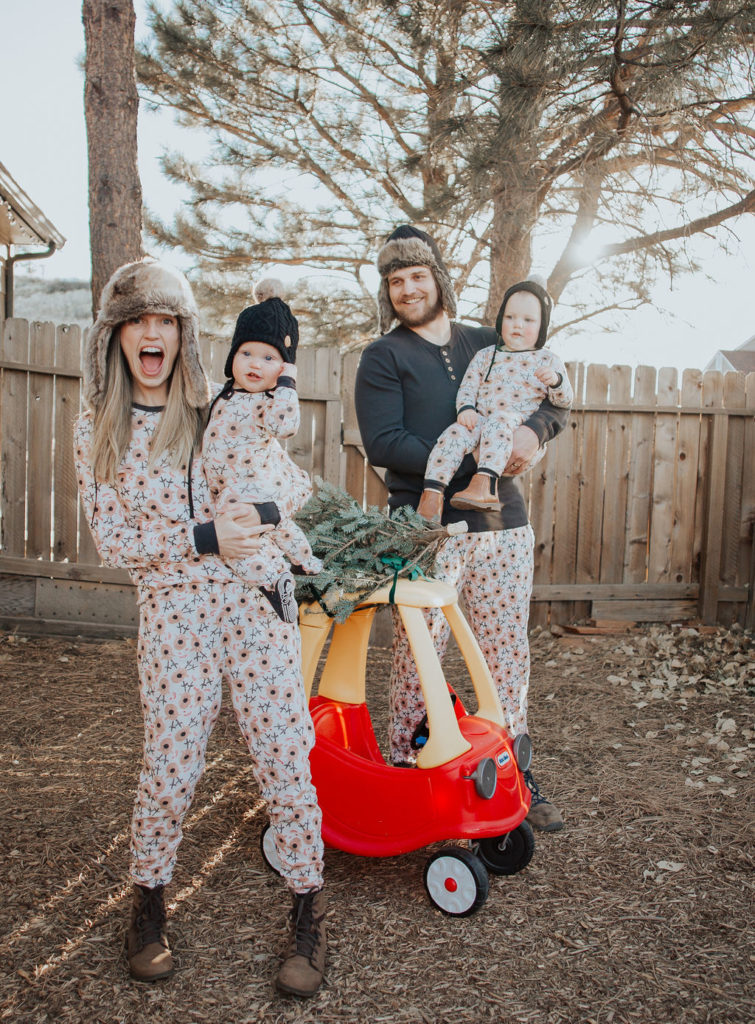 Thank you buybuy BABY for sponsoring this post!
This post title includes one thing I love and one thing I hate 😉 It is no secret that I love traditions! I gush over them on the blog all the time! That second half is not always easy for me but it is a MUST if I want to enjoy the holidays. 2020 isn't the only holiday season that has messed up my plans. There was the december I was SO sick because I was in my first trimester with Hilde and the Thanksgiving Day we watched my nieces and nephews while my brother-in-law was rushed to the hospital. Not every holiday season promises to go as planned. Many of us are walking that reality this year but there is no guarantee that 2021 will be smooth walking, or the year after that, or the year after that. ​​​​​​​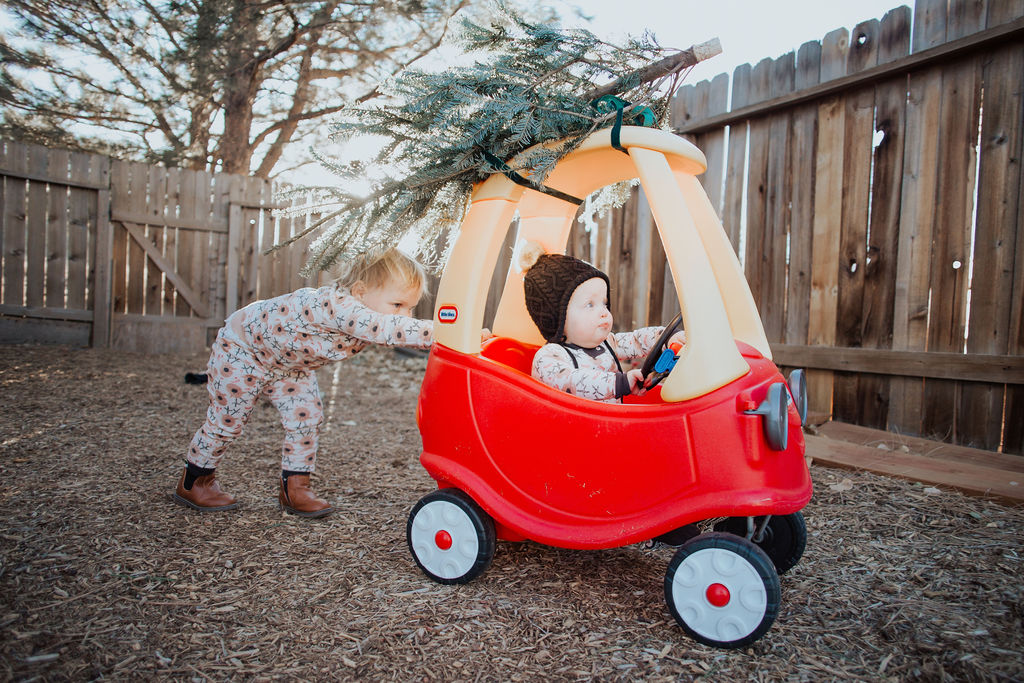 Last year a Christmas gift for Hilde turned into a new tradition for our family. For as long as the girls will let me, we'll be picking up a mini tree and tying it up on our Little Tikes car and making them take photos 😉 Just before we took these photos we went back to level red so instead of it just being the girls, Bruce and I joined in on the fun. We already get matching jammies every year, so I thought why not wear them now? And every day until Christmas since we have nowhere to go 😉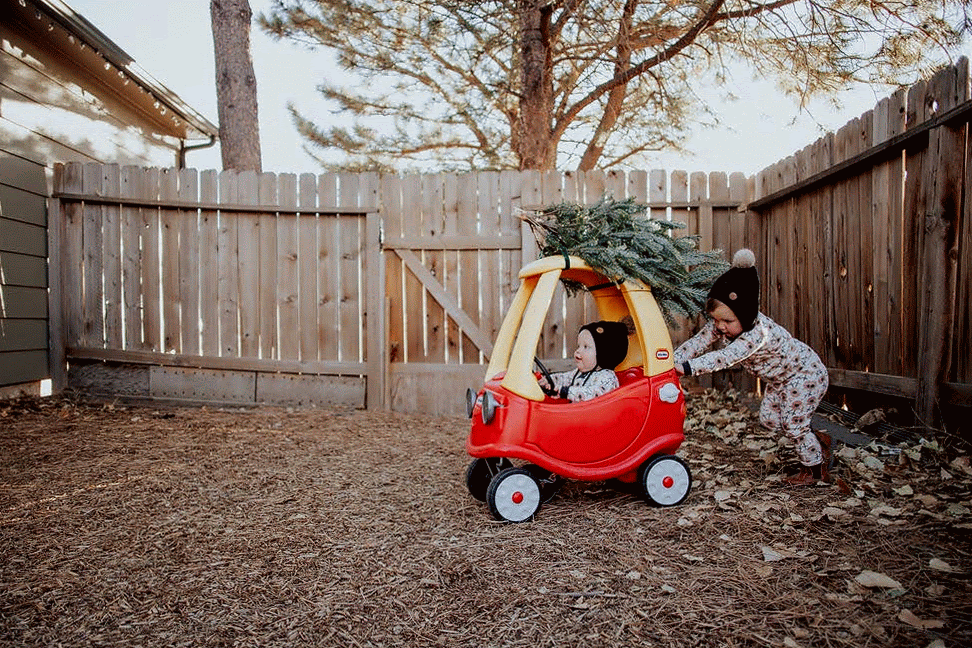 There are some traditions we cannot do this year. Like go to our Christmas Concert & Christmas evenings at the Broadmoor. But there are so many we still can do. Like get matching Christmas pajamas, decorate the tree, get a new ornament, and the list goes on.
2020 is a WEIRD year but it is not all bad. These memories the four of us make in our backyard are magical. And honestly just as magical to our little girls who get to drive their car around with a tree just their size! It's Millie's first Christmas and that makes it special so I'm holding onto all the firsts with her.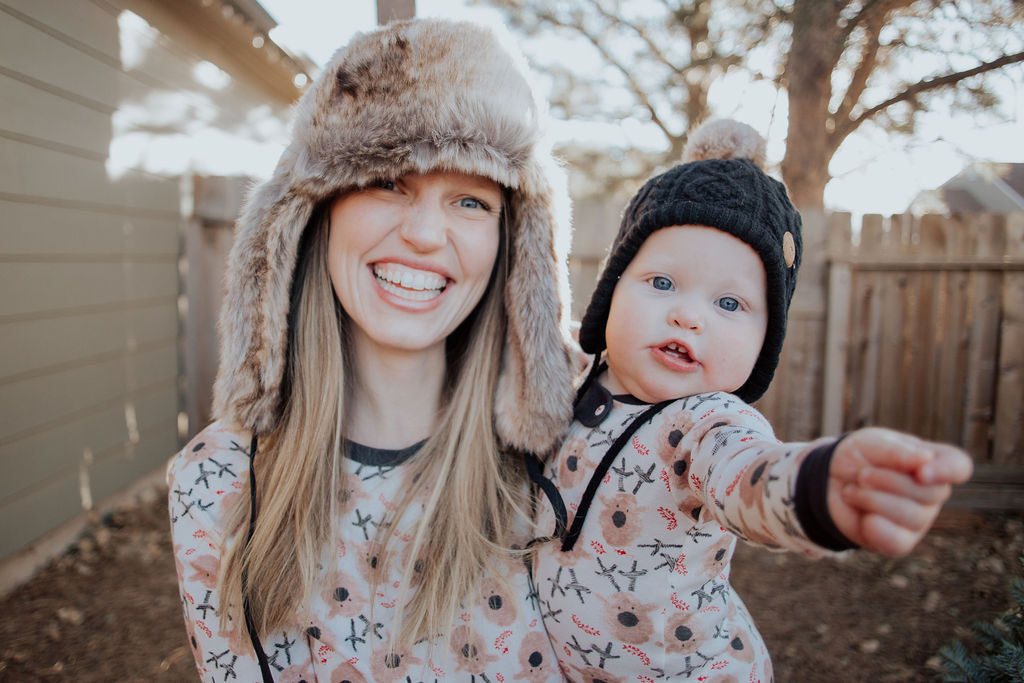 Tips for creating Family Traditions
Try new things. One of the ways to create new traditions is to try new things
Embrace the small things too. Not every tradition is big and over the top. Reading a book together, making cookies, doing a craft, wearing Christmas jammies and watching a movie, etc.
Do things your family likes. HAHA. But really, if you try a tradition and no one likes it, don't force it!
Ask your friends and family their favorite traditions to get new ideas.
READ MORE: How to Make New Traditions and Keep the Old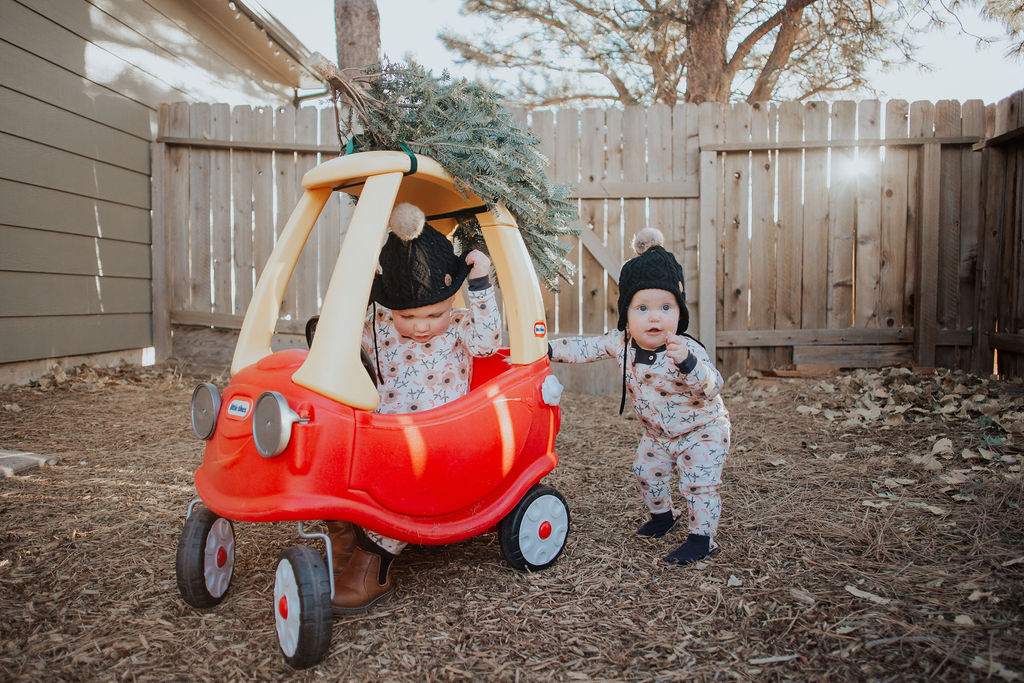 Tips for Being Okay with Changed Plans
Figure out if you can do a "twist" on the tradition to still make it happen in a new way. Like watch a Christmas Concert at home while you sip on fancy holiday drinks.
Change your perspective and think of something you CAN do. I get so overwhelmed thinking of all the things I can't do, but when I think of things I can do, it makes it better.
Plan ahead. As much as you can, be ready to pivot your plans as things change.
Brainstorm things you can do this year and get them on the calendar so they happen. Having things to look forward too (like getting matching jammies in the mail!)
What are some traditions you are celebrating this year?!?!