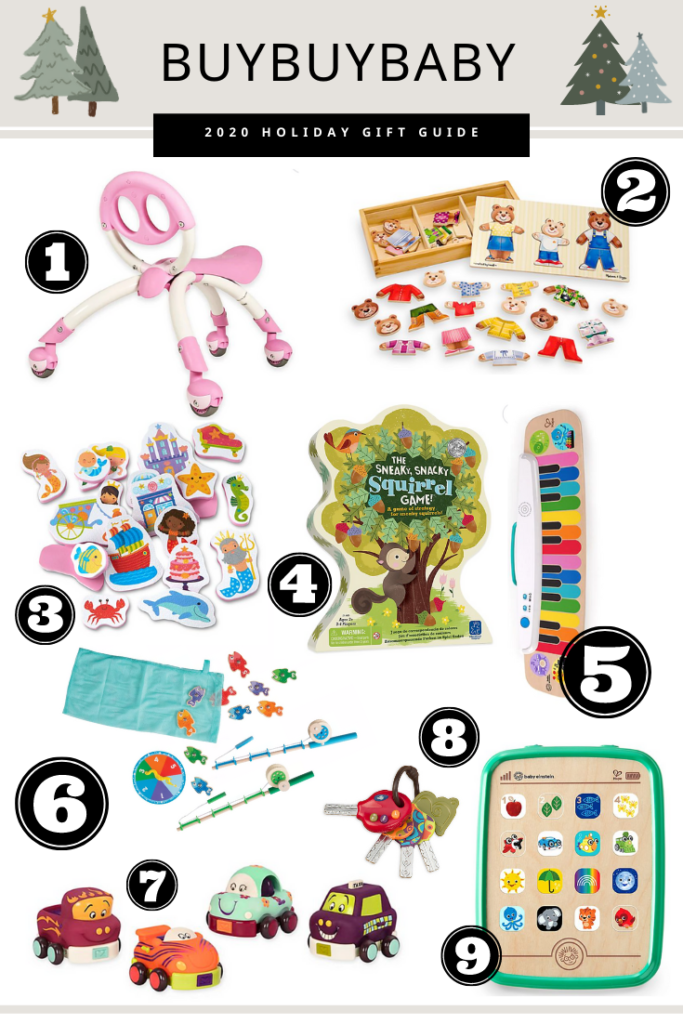 Thank you buybuy BABY for sponsoring this post!
One of my go-to places for shopping for the girls is buybuy BABY. I find that they have almost anything we could need for the girls from diapers to outfits and they have a whole Toy Shop to inspire your holiday giving!
This weekend buybuy BABY is having a Black Friday / Cyber Monday deal of all deals where you get free shipping over $19, discounts on all kinds of items, AND an $100 gift card when you spend over $300! You can even also use a 20% off one item coupon code as well! I just did some Christmas shopping over here and loaded up my cart to take advantage of these great deal – I got Millie this carseat!
Anyways, I wanted to round up a couple of my favorite toys for you as you hunt this year! These are all things we already own and love OR I bought this weekend for Christmas gifts! And even if the weekend sale is over, you can always find good deals on buybuy BABY! Make sure you make an account so you can get that 20% off coupon!