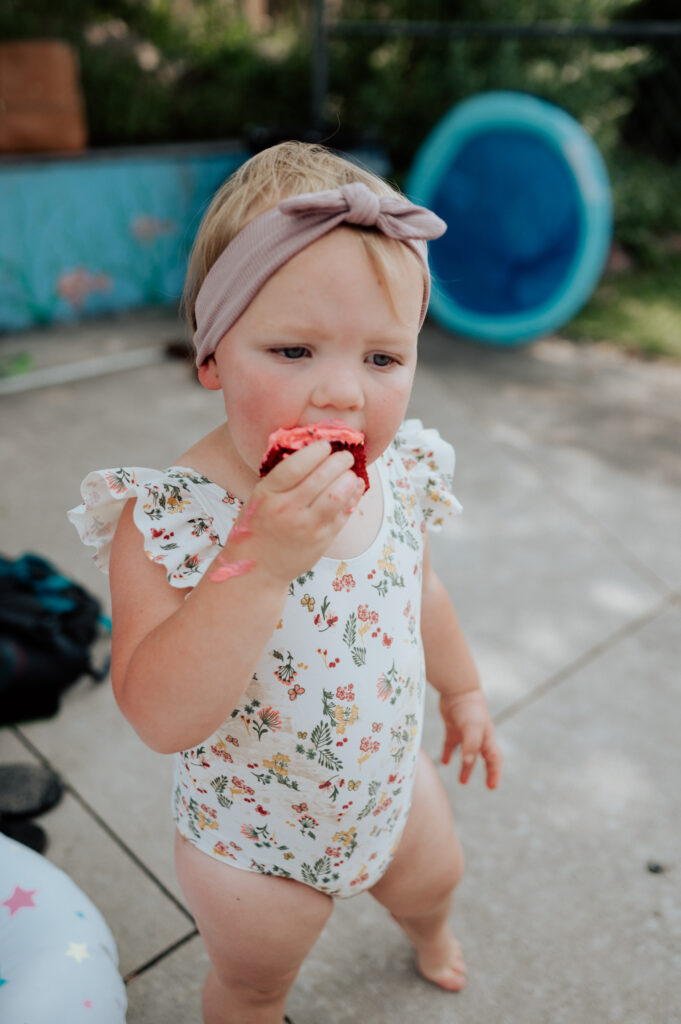 We spent Hilde's birthday morning at the pool with friends! Auntie Kelsey was kind enough to bring cupcakes for the birthday girls (three of them within 3 days!) Of course Hilde would pick the hot pink ones and need a good wipe down before getting abck to the pool.
I love these photos. I always try to have my camera on hand at the pool because the kids just have so much fun there! And these are their people! We'll be here summer after summer and watching them grow will be so fun.
Bruce grew up at this pool along with his friends and now the next generation is doing the same thing! So thankful for a morning with friends at one of our favorite summer spots to celebrate our Hilde girl!