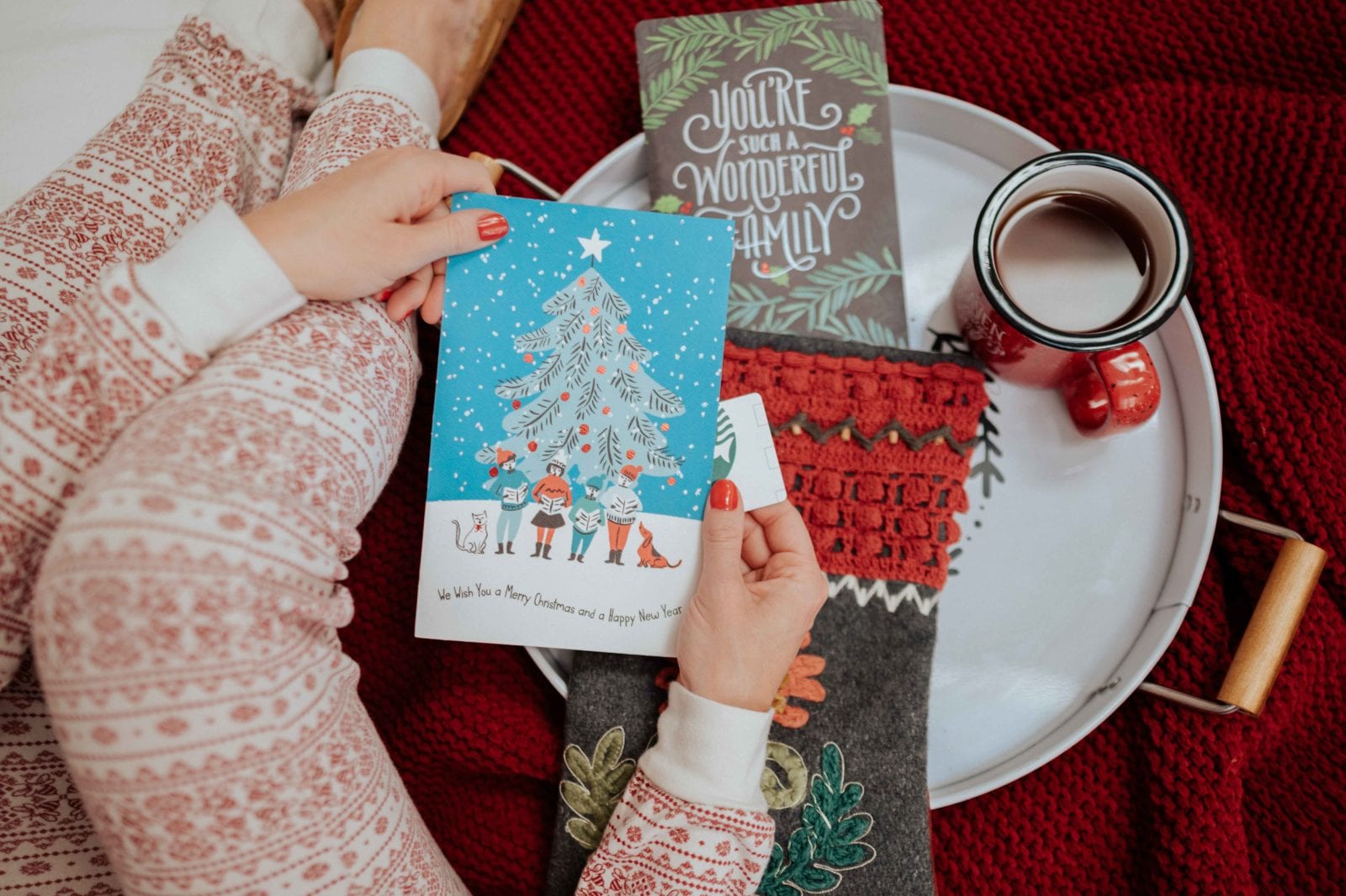 This post has been sponsored by American Greetings. All thoughts and opinions are my own.
It is the most wonderful time of the year! I am over the moon excited for the holidays this year—I always am! I love the decorating, the events, the gatherings, and the giving. Hilde is now older and very much into Christmas music (just like her mama), and I know we're going to have a lot of fun this year! With so much going on, it is easy to forget to do all the things you had initially wanted to do at the beginning of the season. That is why I am a huge fan of bucket lists and lists in general so that you can get everything written down and checked off!
I have started a list of people I want to make sure to give Christmas cards to this season so that my pregnancy/mom brain doesn't get the best of me! My list has Hilde's music teacher (yes, she is taking music class and it is absolutely adorable!), our go-to baby sitter, and our neighbors! On my last Safeway run, I noticed that the Christmas cards were out so I stocked up on some fun American Greetings cards to give to my list! Right now, you can get an in-store coupon offer on American Greetings Cards for buy 3, save $5 through the Safeway mobile app!
As I was making my list, I thought it would be fun to share it with you, too, so that you don't forget anyone either in all the hustle and bustle!
Your children's teachers and activity leaders.
Neighbors
Go-to baby sitter(s)
Go-to dog watcher/home watcher
Nursery workers
Small group leader
Boss/coworkers
Family doctor/pediatrician
Neighborhood community members you interact with (like your mailman or garbage man)
Club members/leaders of activities you are involved with
Gym trainer
Friends & family (obviously)
Stock up on greetings cards on your next Safeway trip for your whole list to send joy to your world this year! If you are struggling with what to write in your holiday cards, no worries! American Greetings can help find the right words for everyone on your list! You can even pick up gift cards while you are there to add a little something special to some of the cards (like I did!)