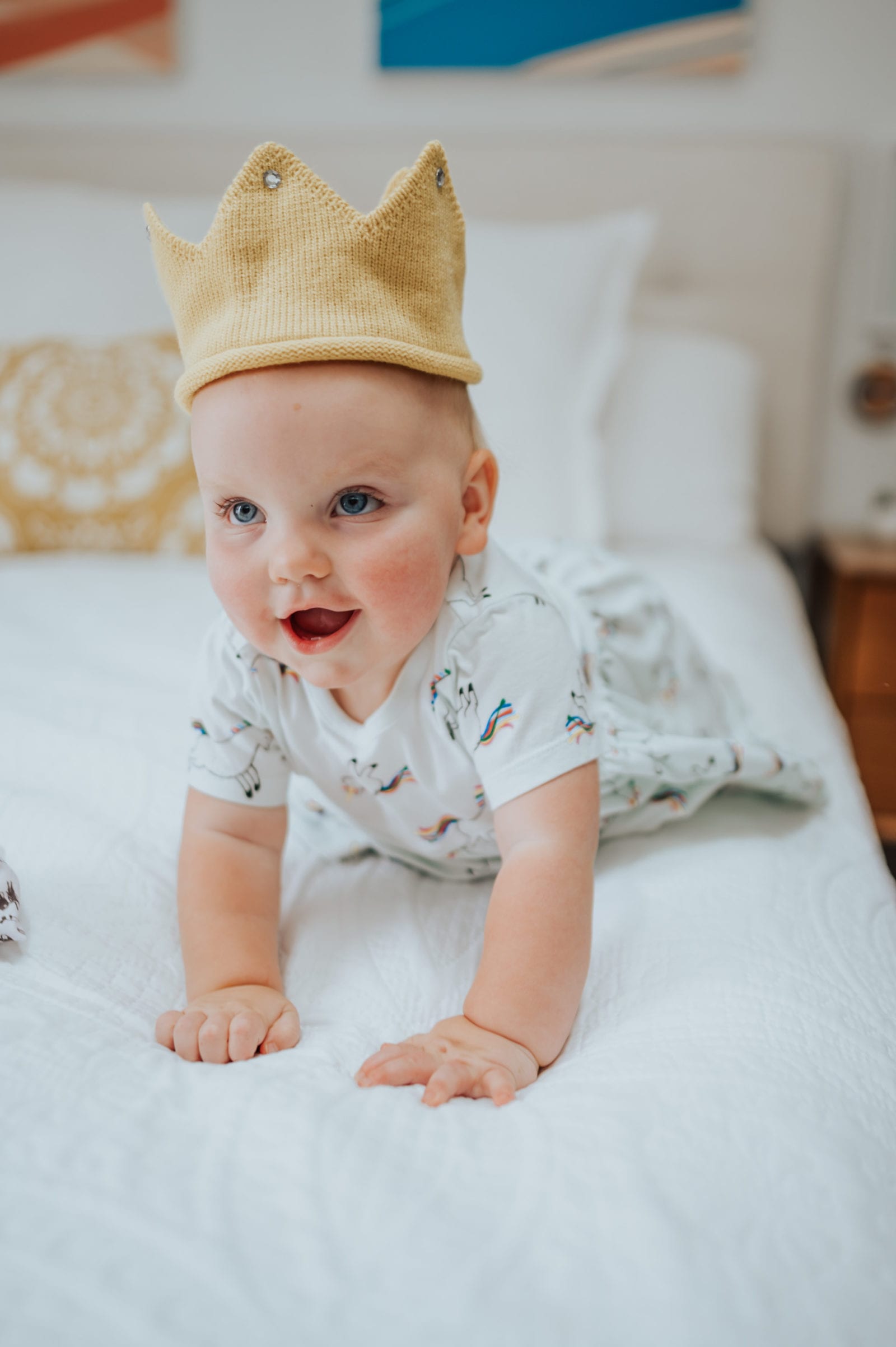 You can tell it is her birthday because she is rocking the birthday crown! I found it on Amazon for $6 and thought it was just too cute! I cannot believe I am sitting here and writing this post. How in the world do I have a one year old? I laugh because here I am saying all the cliche things moms say because they are SO TRUE.
NINE || TEN || ELEVEN || TWELVE
We did monthly updates on Instagram over the year (because who has time to write a dedicated blog post each month as a new mama?!?! haha!) and it is so fun to see all these photos together in one place! Our Hilde girl brings us so much joy and has changed our lives for good. We never knew how much we would love being parents until she entered our world!