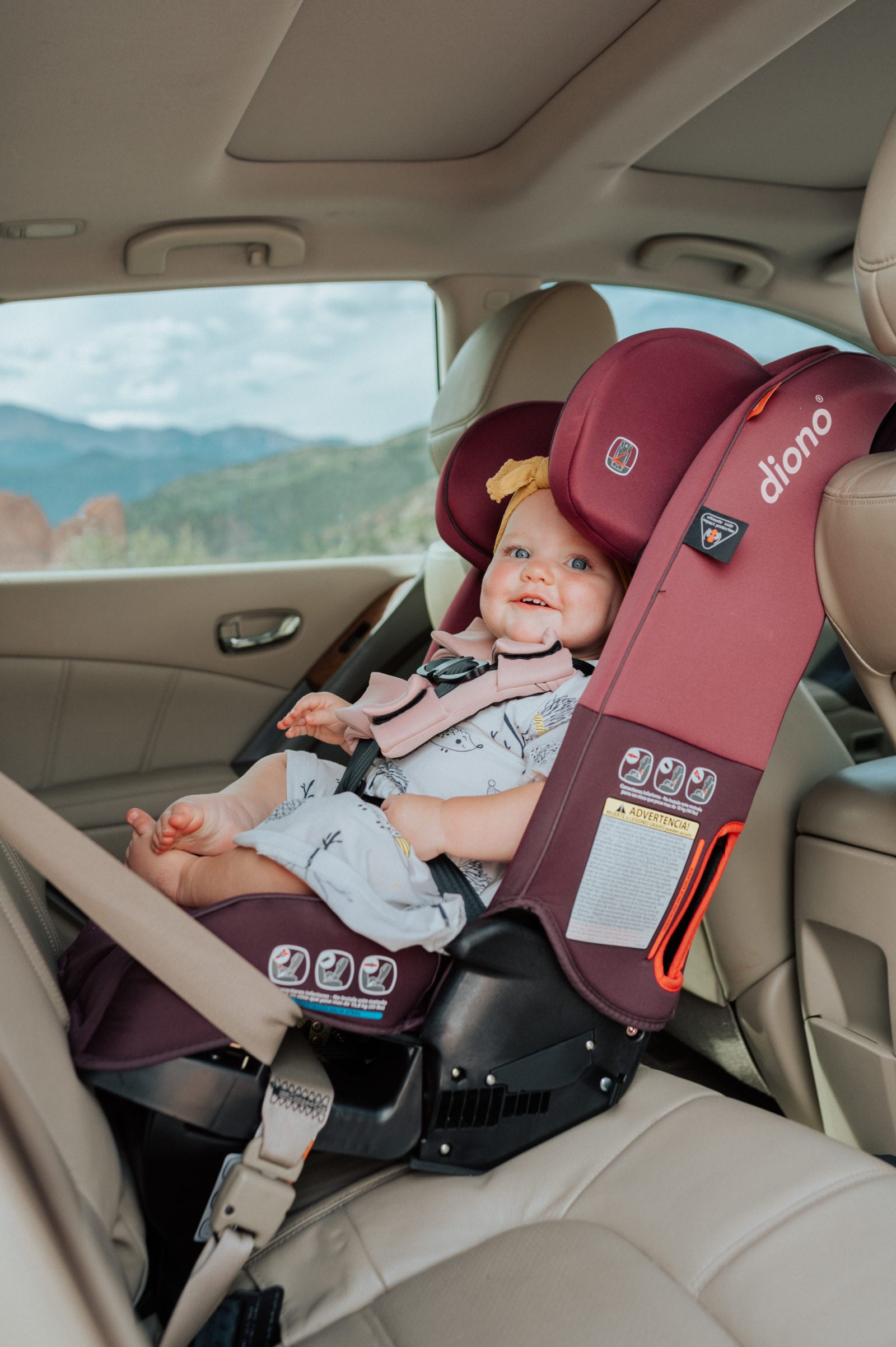 Thank you buybuy BABY for sponsoring this post!
I feel like ever post with Hilde in it could start off with "my baby is getting so big!" She is growing like a weed and it is really incredible how much little babies change in a year. They go from being newborns to toddlers and it is a miracle to watch. Hilde has done it, she has outgrown the first car seat we got her. It's honestly perfect timing because we need that infant seat for baby girl #2 in just a couple months! But just like I have to keep ordering her new clothes, I had to find a new car seat for her that hopefully would be hers for the long haul (because no one wants to buy a new car seat each year! lol)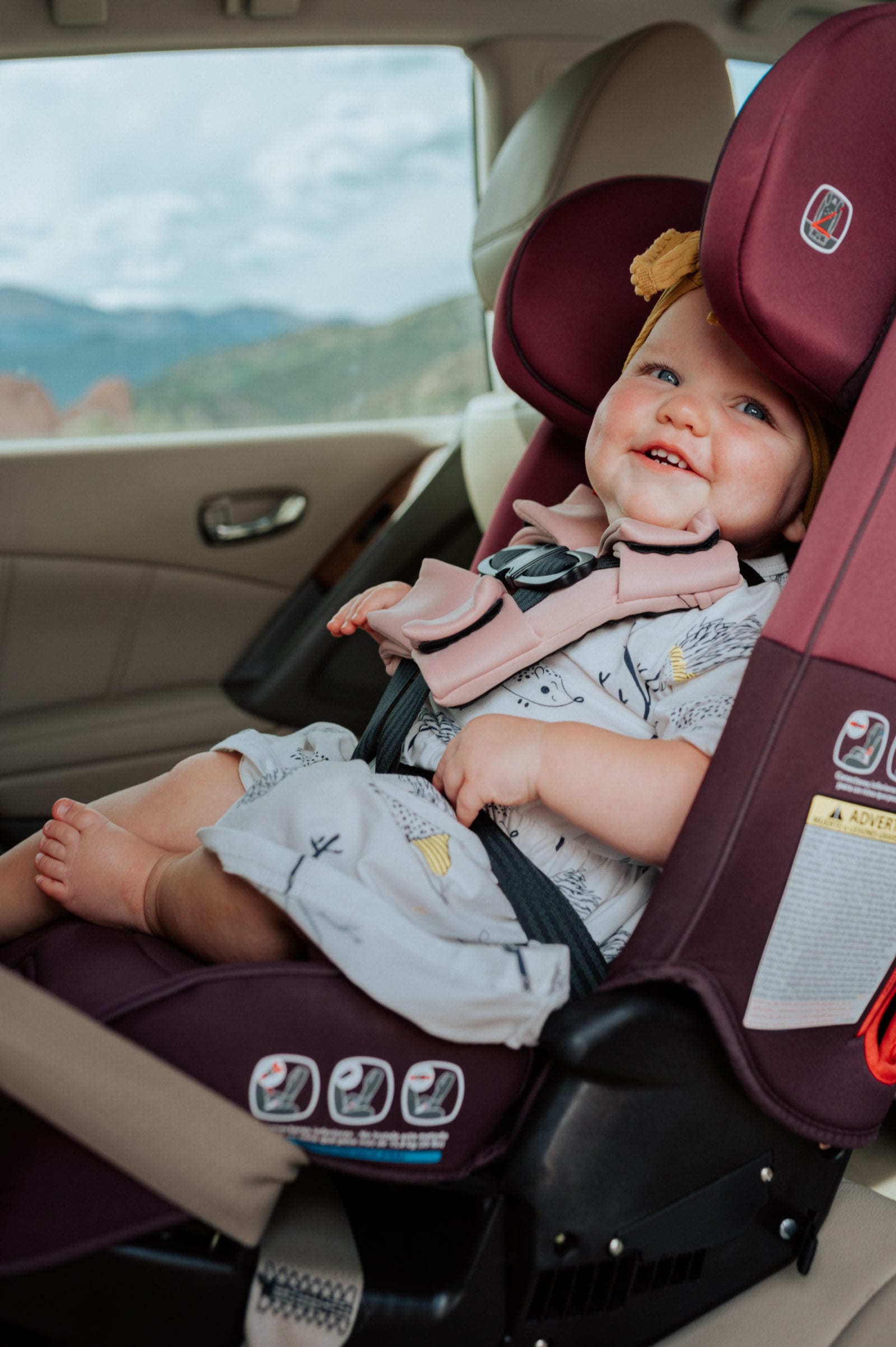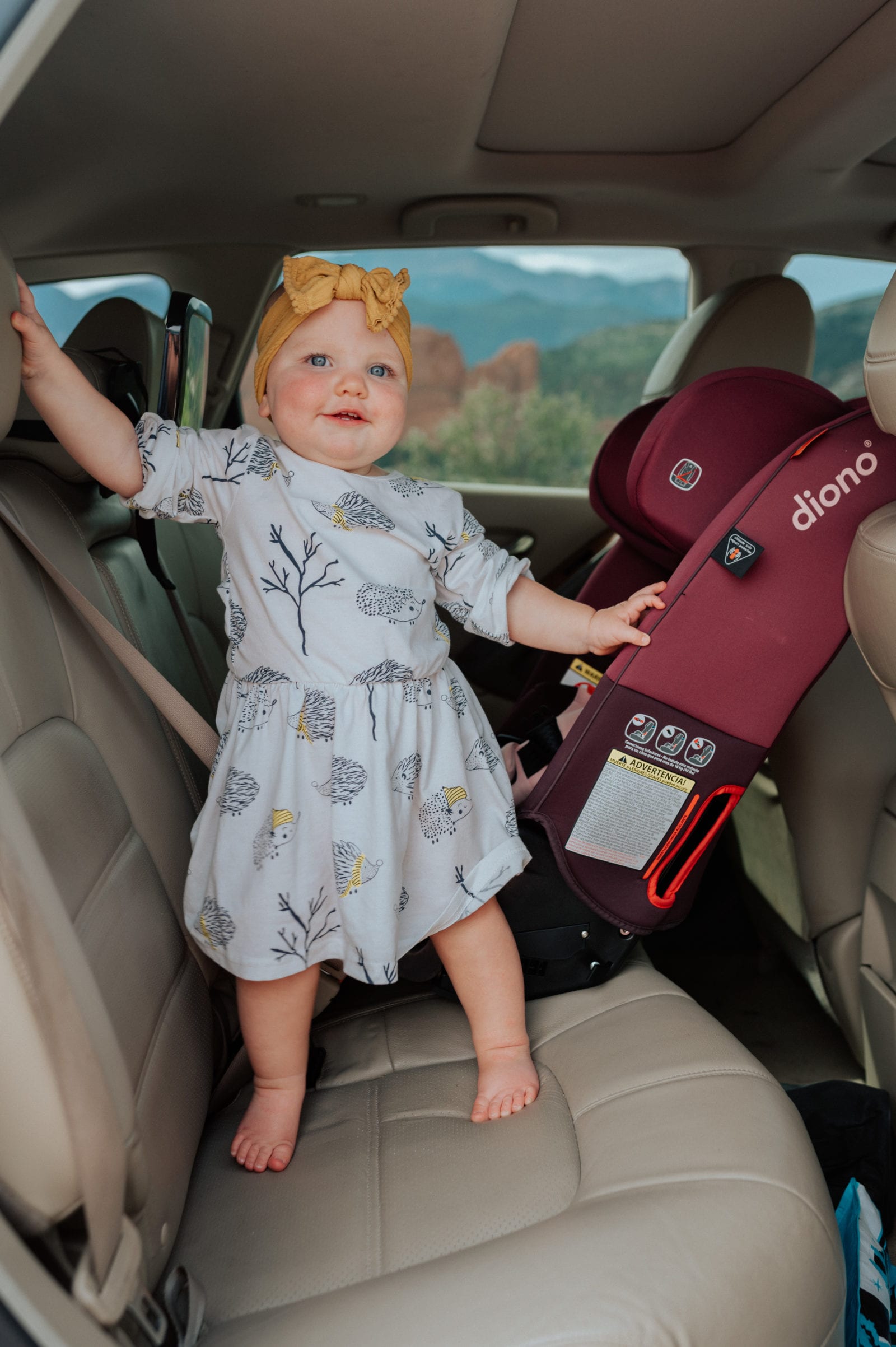 We were gifted an all-in-one but when we went to put it in our car we could not fit it. The only place it could be was behind me with my seat scooted up but that was where the infant seat had to go as well. It was either buy a new car or look for a new car seat so we went with the later.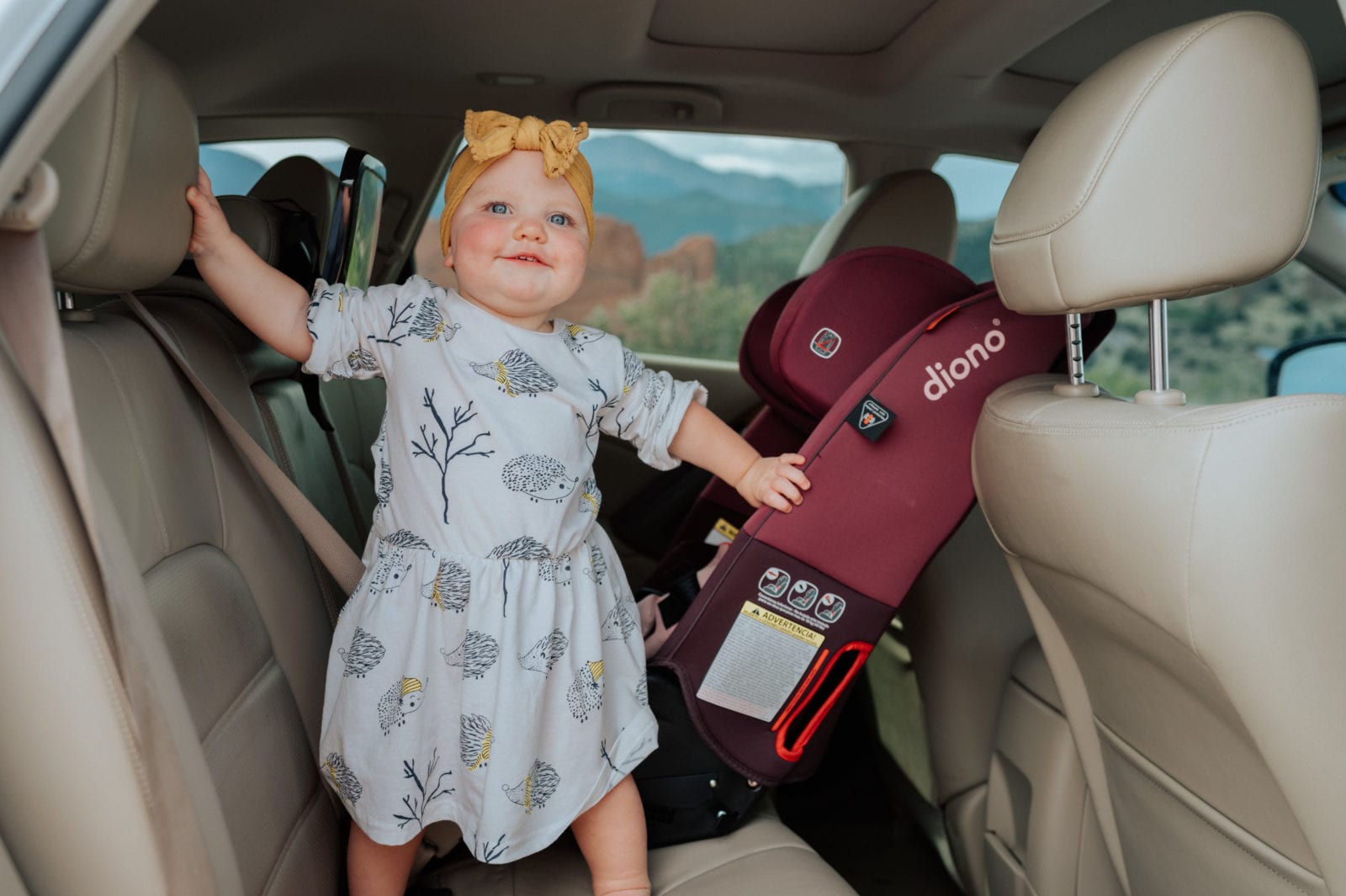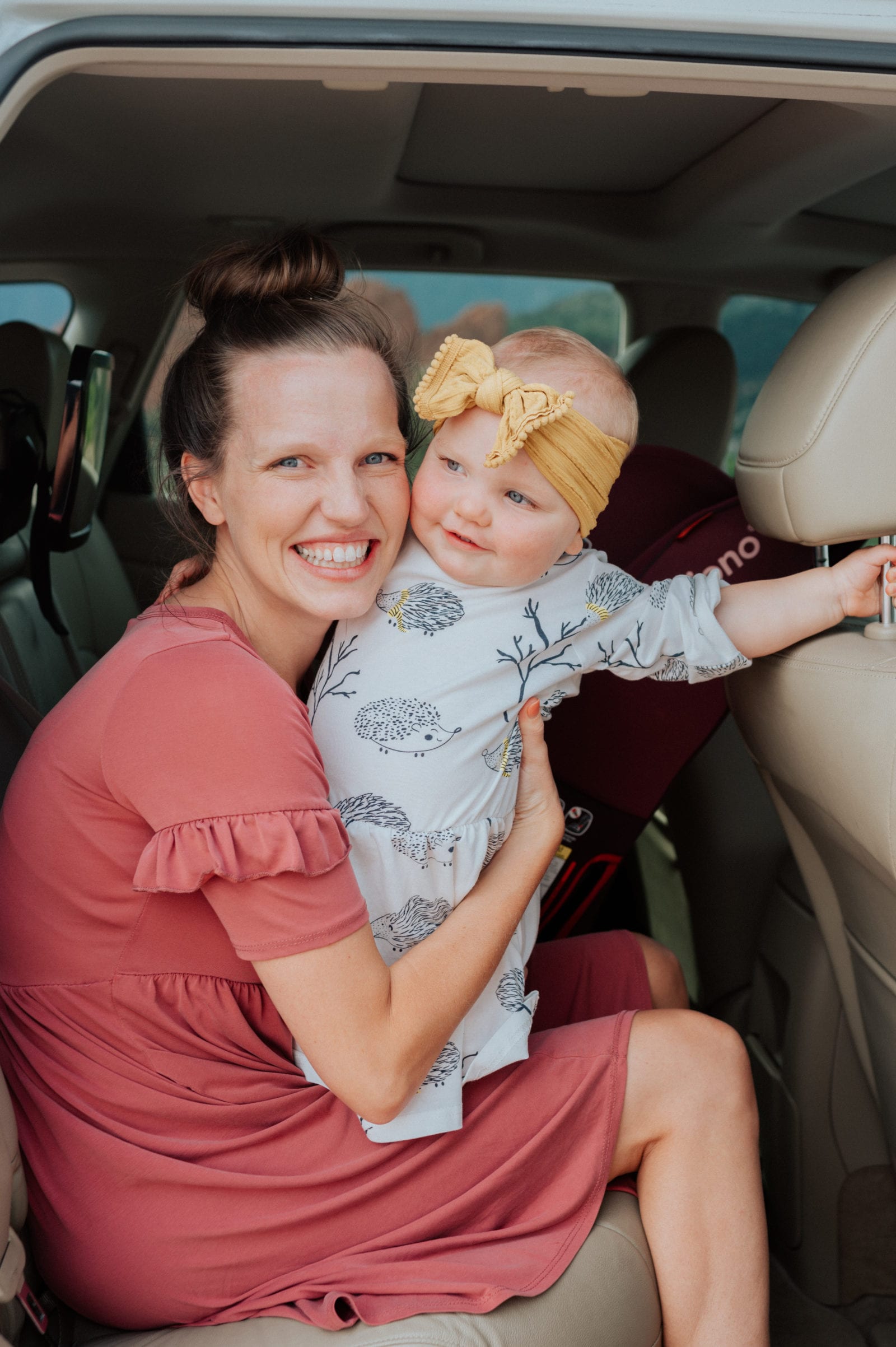 That being said, I started looking for car seats that fit into smaller cars. It felt like most car seats were designed for vans and SUVs but I know there are other parents who don't have those cars and still use car seats and I wanted to know what they used! Cleck, Diono, and the Graco Slimfit were the top recommended ones so I went to buybuy BABY to check them all out in person.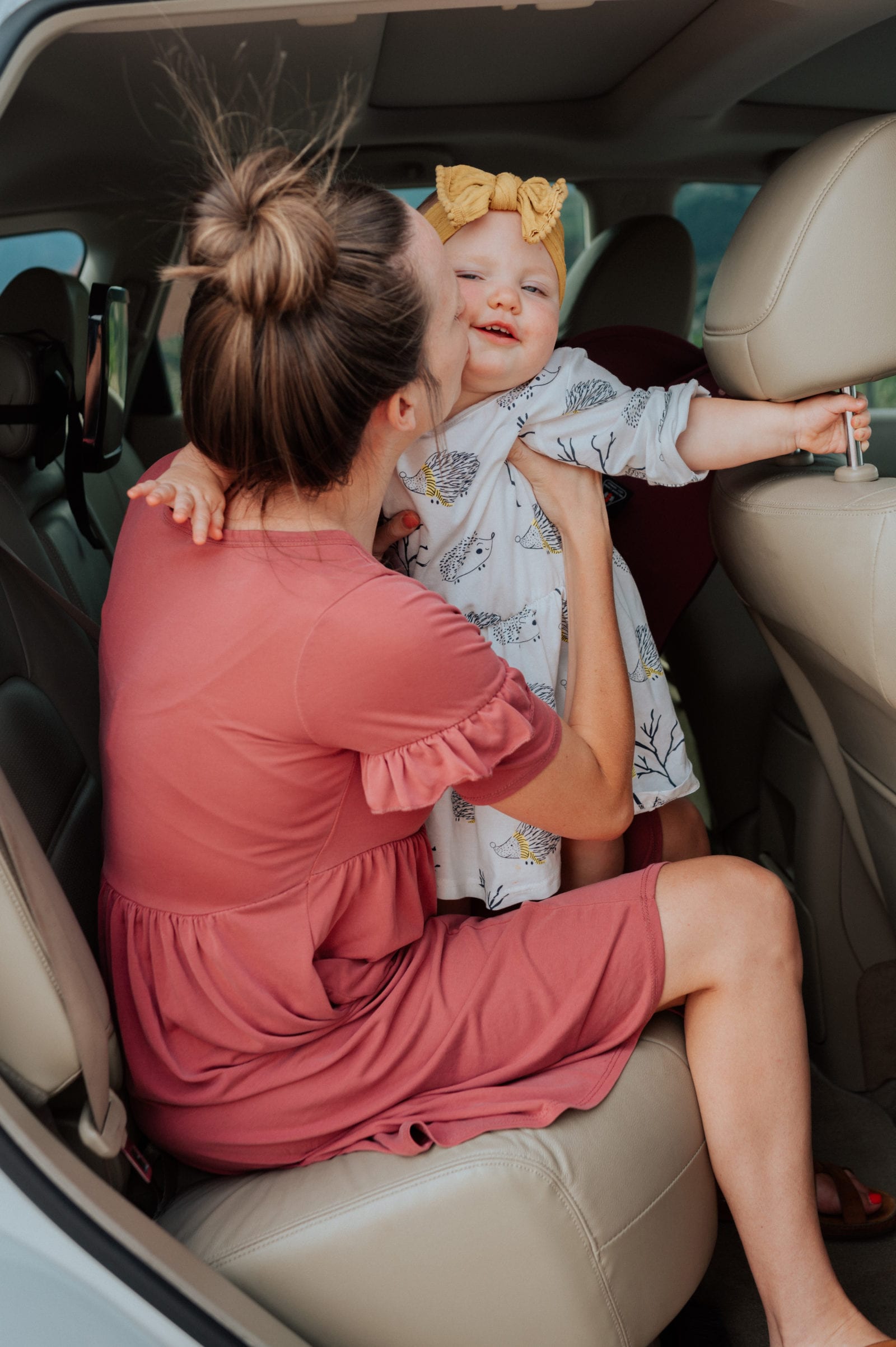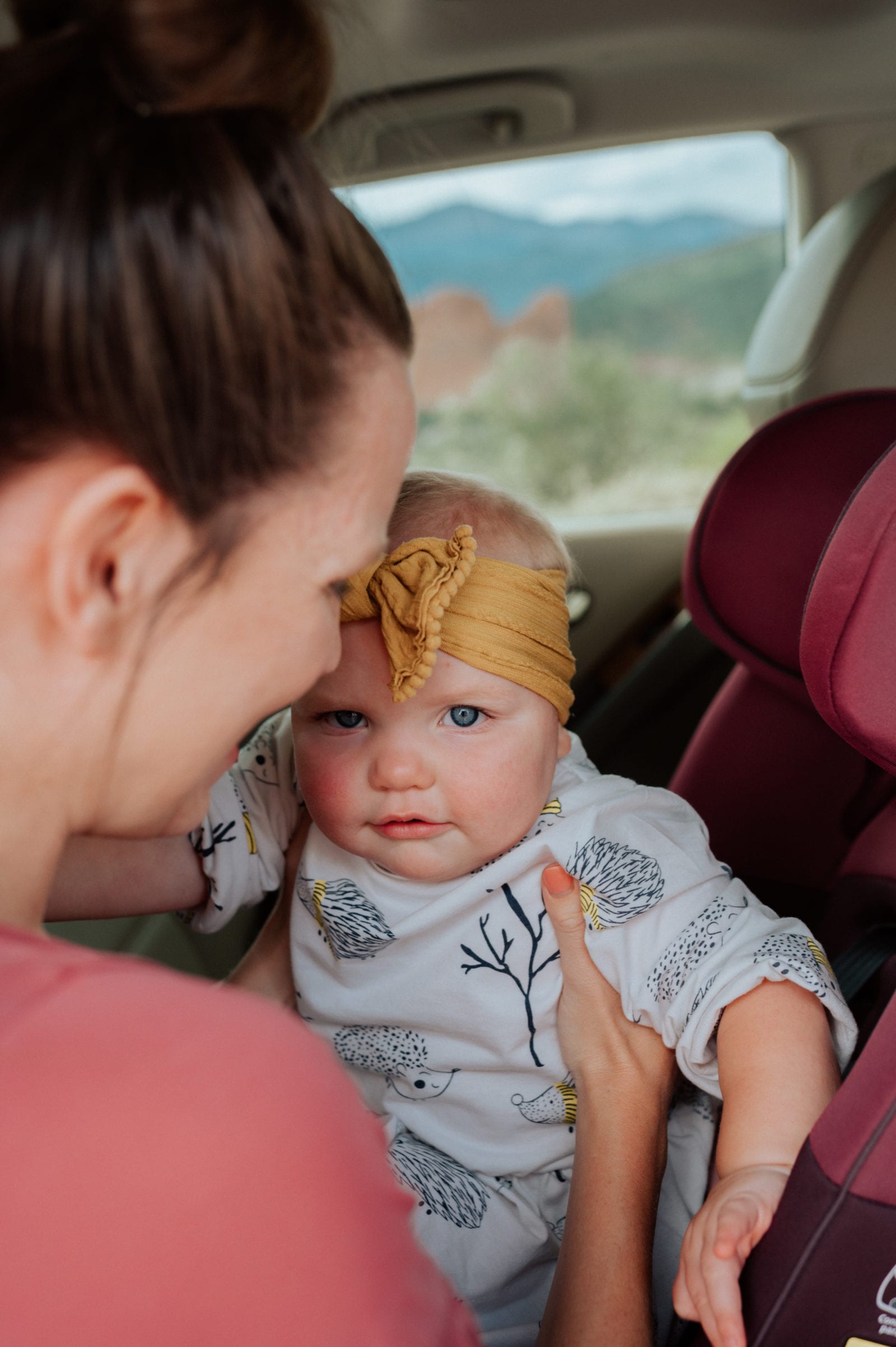 The Diono was the most narrow making it the most likely to fit in the middle seat next to the infant seat and coming in the middle price point, we felt like it was the best fit for us. I also am a huge fan of the color options – I cannot lie! Since moving Hilde to her new seat, she ADORES the legroom and loves being able to see so much more! It really helps make those car trips easier when they like being in their car seat! Haha!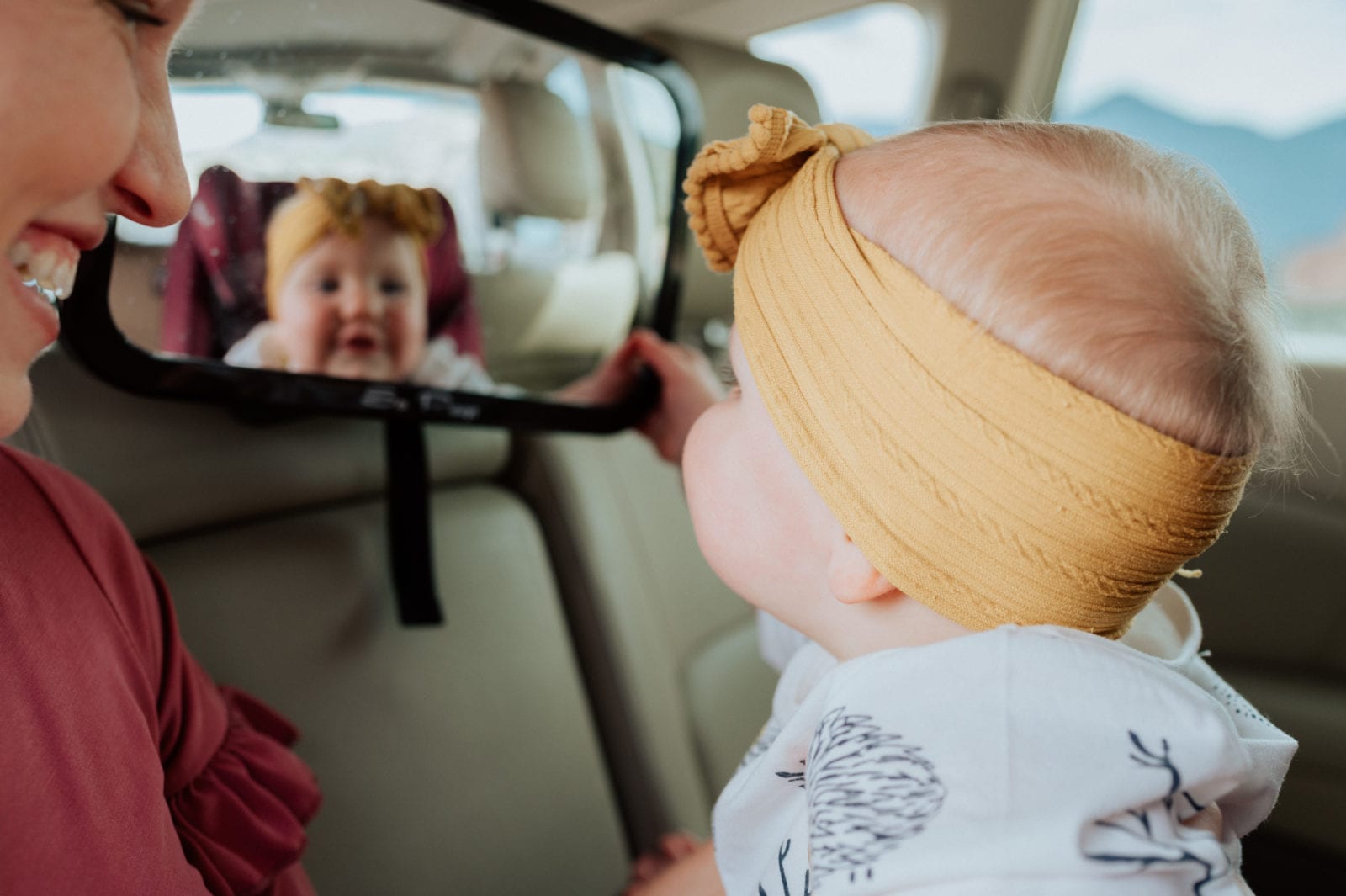 Tips for Picking out a Car Seat:
Consider your budget. Car seats come in all prices. Figure out what you can pay and look for car seats in that price tier. Don't feel like you need to spend the most money just to keep your baby safe.
Consider your needs (car, family, travel, etc). Not every car seat will fit into every car. My husband is taaaaallll and fitting a rear -facing car seat behind him is literally impossible. So we needed a seat that could fit next to our infant seat and also in our car. We loved the Diono most for this reason.
Consider longevity. The Diono Radian 3 RXT All-in-One Convertible Car Seat continues converting all the way to a booster for up to 120 lbs / 57 inches (which hilariously enough is only a couple inches shorter than me and my pre-pregnancy weight…) We picked this fun color knowing it would be Hilde's until she was done with car seats all together!
Talk to an expert. Go into buybuy BABY and talk to the staff. They know tons about each car seat plus you get to look at each one and see how big or small they are in person. That helped me a lot compare sizes. The Graco Slimfit was suggested a lot but in store I saw how big it still was and knew it wouldn't work for us.