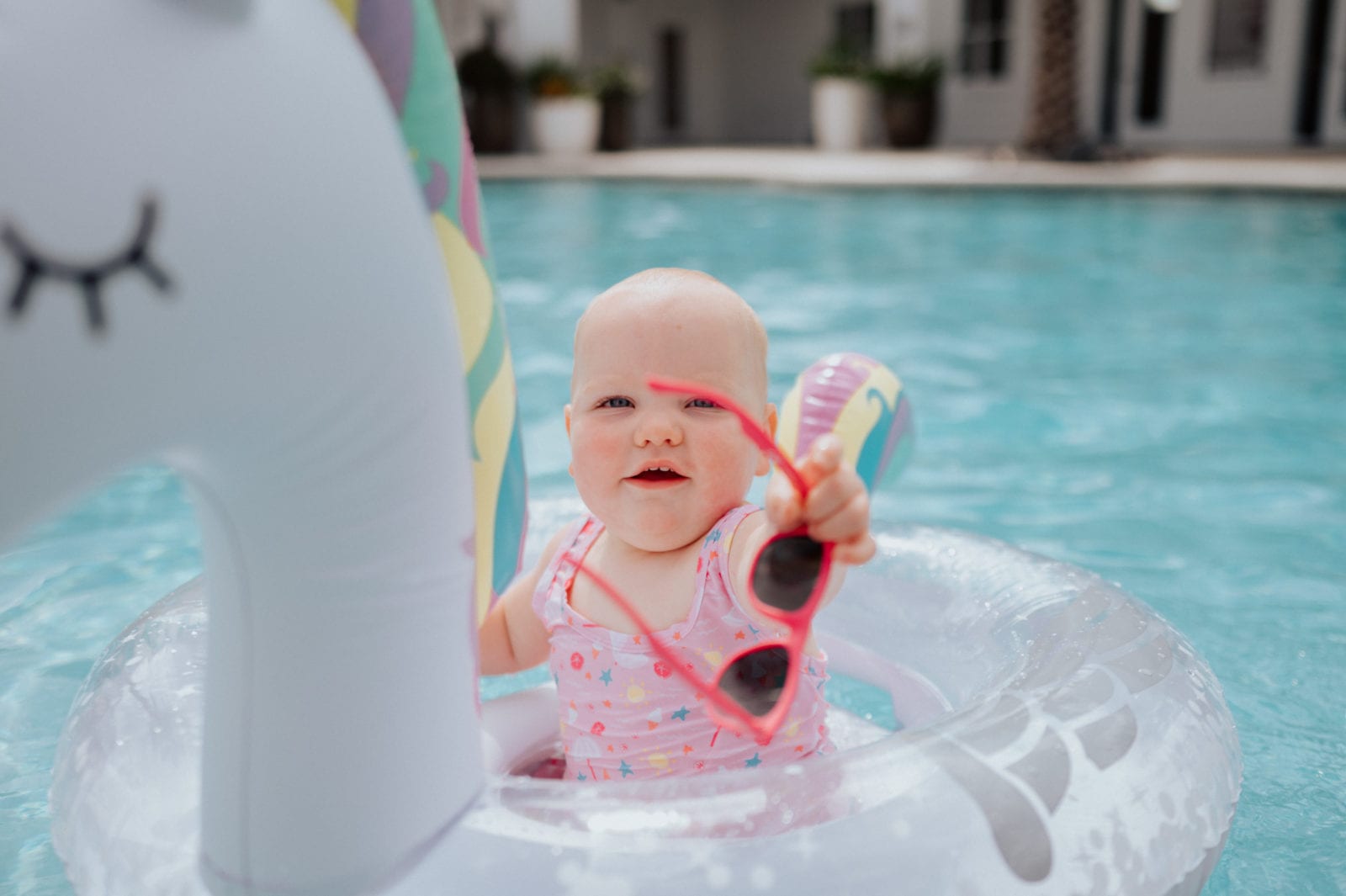 We went to Orlando, Florida over Labor Day weekend for the second time this year. We go there often (you may have noticed) and for years have been talking about the idea of getting a second home out there for us to go to whenever we wanted. It was always one of those "wouldn't it be cool" type ideas but this year we felt like it really might be in the cards for us.
If you didn't already know, I am the oldest of four kids and two of those kids live in Orlando with their spouses AND 3 of those 4 are Disney cast members. That being said, we have strong ties to Disney and the people who live in Orlando.
So we took that dream and actually started putting it into place. We talked over details, figured out finances, looked online, read everything about short-term rentals, and finally reached out to a local realtor. The dream was to have a beautiful airbnb out there that we could stay in when we wanted to visit, but that could also serve other families year round. I had visions of a high end airbnb – the ones I look for when booking a place. One that would look good in pictures and create a beautiful Instagram account. I'm a 7 so I live by the go big or go home motto. AKA I already figured out how awesome it would be and even started an Instagram for this place in our future.
And that is how we ended up in Orlando the week of Hurricane Dorian.
We were already there when the news started sharing how big this storm was getting. At first it was supposed to go straight through Orlando though in reality it skipped most of Florida on its path. But we didn't know what it was going to do. We just heard the news say it would hit us Saturday then Sunday then Monday and then Tuesday. We tried to fly out and there were none we could get on. So we figured we would just stay in and ride it out. Thankfully we didn't have to but the whole stress of not knowing when it would hit or what it was going to do is enough for me to avoid hurricane season from now on.
We looked at houses that met our requirements while we waited for the storm to come. Then we went to Disney and kept going back because the storm kept slowing down. We looked at some more houses Tuesday morning before we would surly lose power and be drenched in rain & wind but that also never came. The airport closed and our flight got canceled but we managed to get on a new one once it opened getting us home at midnight on Wednesday after a layover in Dallas (Side Note: We survived being on the plane with a one-year-old who didn't sleep for 6 hours and I am convinced we can fly to Hawaii now!)
Of all the houses there was only one we liked, so we put in an offer. Hours after receiving our offer we heard the news that the accepted another one just before the got to see ours. Who knows if ours was better or worse. Who knows if they would have picked ours if they saw it. But we were praying that if this wasn't our house, God would make it clear. And He made that clear.
So we kept praying for clarity and direction. We saw another house pop up on the market so we sent family to look at it because we were already back in Colorado. It was nice but we felt more doors closing than opening. We decided to sleep on it and wait to see if we should put in an offer.
Morning came and the resounding answer was to pivot plans. We felt the Lord say "not right now." Not this house and not right now.
I was waiting to tell you all this when we signed on a house. When I could start adding photos to my #YourOrlandoHome Instagram account. When we did the updates and worked with brands creating a beautiful space that your family could come stay at while vacationing in Orlando. But I don't get to do all that – at least right now.
I'm sad, yes. But the trip and seeking out this dream wasn't a waste. We've just pivoted plans and, most importantly, felt the Lord direct us there and direct us home. He knows the next steps for this family of four and we are going to trust Him. Boldly taking on new adventures until the Lord pivots our feet.
Now we have folders of Disney photos to edit (and even a video this time!) but no house to remodel or papers to sign and that is the update on Florida I wasn't planning to write but here I am.
Friends and family keep asking if we are discouraged or disappointed and while it's surprising to me, we really aren't. I am morning a bit the idea of being a Disney Blogger (I just love Disney content and would be so happy being a Disney blogger. lol), we are proud of ourselves for going down this path until it stopped and feel so confident that the Lord has plans for us. We also learned a lot about investment properties, rentals, and real estate and will take all that into our next adventure. We also got to survive our first hurricane and do a Disney gender reveal for baby #2 and we will never forget those moments!
I guess I am writing this all because sometimes life doesn't go as planned. Sometimes plans pivot. And that is okay – it is part of life. We try new things, we drive down new roads, and we learn new things. So run after your dreams even if they dead end because a dead end isn't really a dead end!