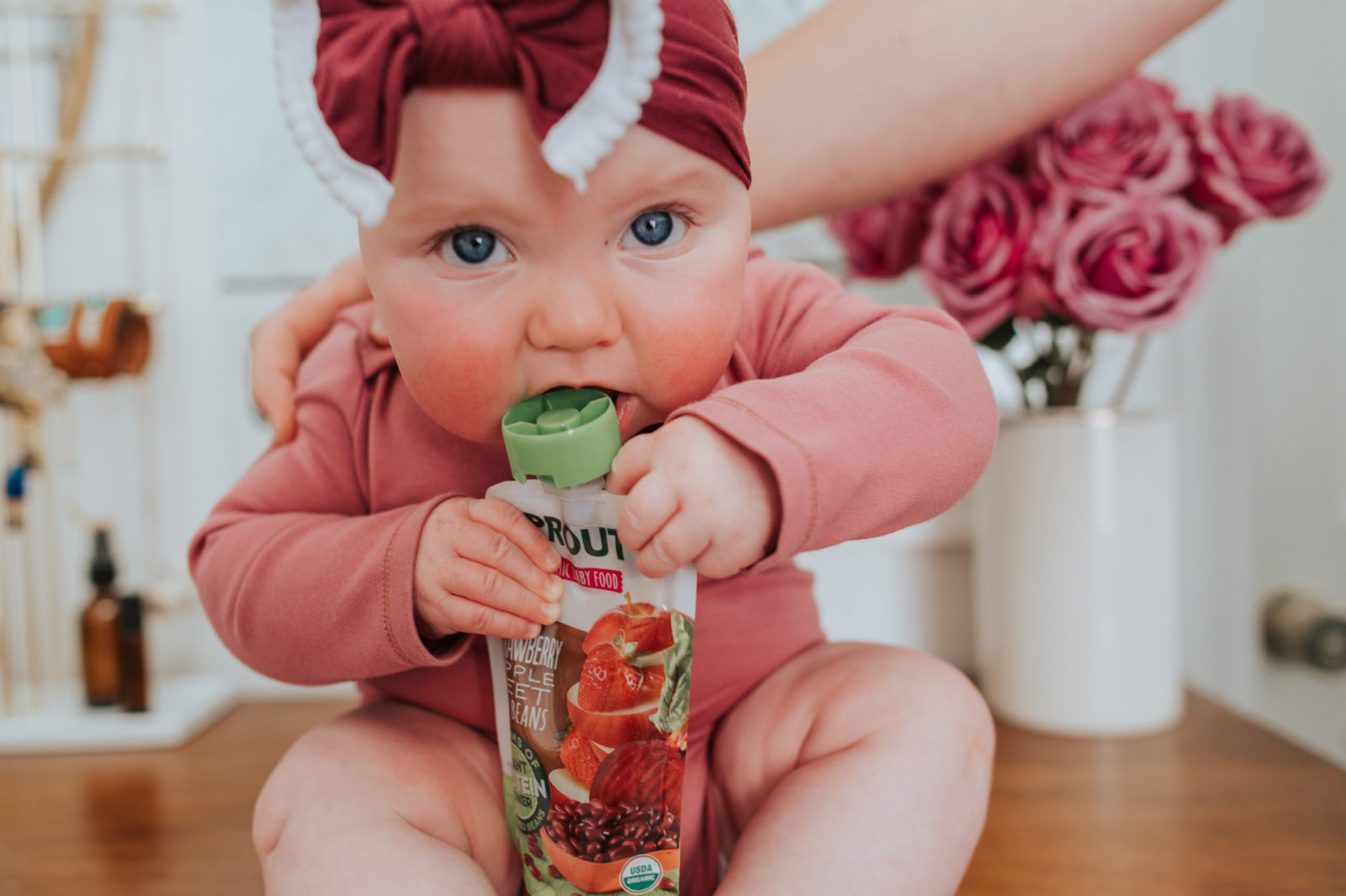 This post is sponsored by BabbleBoxx.com
Oh hey there 2019. Cannot believe we are already 1/12 of the way in! January always surprises me and flies by faster than I can post Christmas photos. Yes, I still haven't even edited all of our Christmas photos for my last Christmas posts. haha! While 2018 was the year I became a mama, 2019 is the year of mom. To celebrate the new year, I got the New Mom BabbleBoxx that was filled with fun things for the new mom!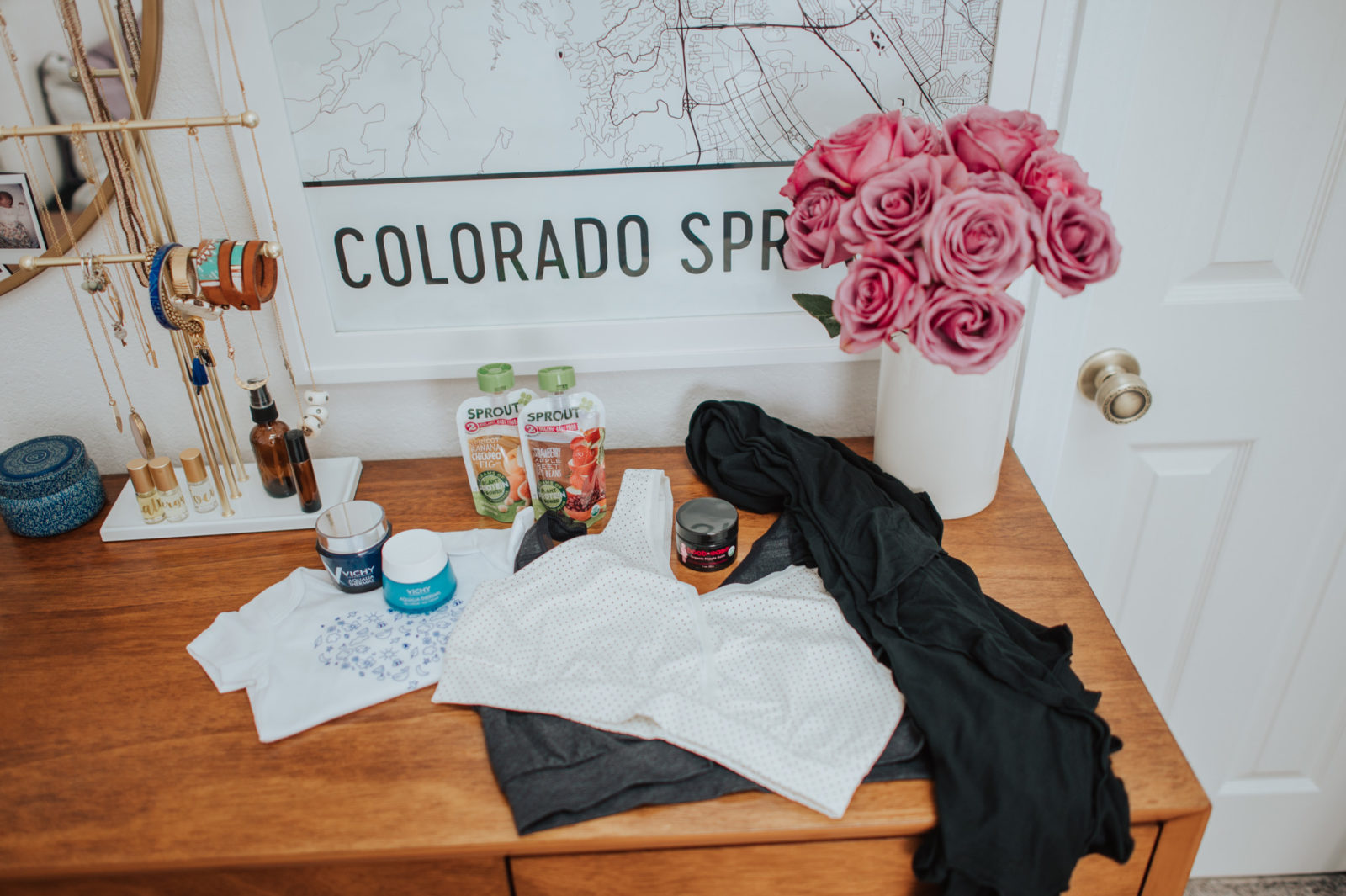 What is Inside
Nationwide Insurance Onesie: 
In general, it is important to have life insurance. Even more so when you become a mama. Since Bruce is the primary bread winner in our home, he has always had life insurance but now that I stay home with the kids, it is just as important for me to have it to. Without me Bruce would have to pay for childcare at the very least plus probably many other things as a single dad. While NO ONE likes to think like this (seriously it makes me so sad just writing it) it is something we need to be aware of!
Don't know a lot about life insurance? On Nationwide's online site, they have tools that allow you to learn about life insurance, see costs (hint: it is more affordable than you think), and contact a specialist if you have questions. Get a quote here.
Aqualia Thermal Gel Cream & Aqualia Thermal Night Cream:
Super excited about these Vichy products! I'm all about keeping dry skin at bay in these dry Colorado winters and a good night cream is key! They are paraben-free with 97% natural origin ingredients which makes me excited to try them! As a new mama it is easy to get caught up caring for baby, but mama's skin needs a little TLC too.
Want to try some too? Use code: Babble19 for 15% off + Free Shipping Offer expires 2/28/19
Open Nursing Shawl & boob-ease USDA Organic Nipple Balm: 
I was excited to see these bamboobies products in the box! Nursing shawls are the best so you don't have to worry about babies kicking or punching blankets off in public! This one is made with super-soft rayon from bamboo fabric so it is breathable and comfortable for mama and baby! They also had Organic Nipple Balm in the box as well! This is a must for new mamas and my favorite part of it is that you don't need to wipe off prior to feeding your baby! Because no one has time for that when a baby is crying ready to eat!
There is a 10% off coupon on Amazon for a 2 pack of Nipple Balm just for you! Ends 2/13/19 or while supplies last (1 per customer.)
Playtex® Playtex Nursing Pretty Shaping Foam Wirefree Bra & Playtex Nursing Sleep Bra: 
Nursing bras! Seriously the best thing ever. Non of my pre-pregnancy bras fit let alone are useful at all to me! Playtex nursing bras are comfortable, practical, and cute!US3002- Playtex Nursing Pretty Shaping Foam Wirefree Bra
Both bras are constructed of Cool ComfortTM technology that helps keep you cool and comfortable. The shaping form wirefree has snaps for easy nursing access on the go and the sleep bra comes with a hidden pocket for nursing pads!
Sprout Stage 2 Pouches
Last are these Stage 2 Plant Protein Blends from Sprout – Strawberry Apple Beet Red Bean & Apricot Banana Chickpea Fig. I cannot wait until Hilde is old enough to enjoy these. We have just started playing with the idea of adding real food to her diet! But soon it will be a part of her everyday routine! I love that these are made with whole, organic fruits and vegetables and are High-quality recipes made only with USDA Certified Organic, non- GMO ingredients!
It was so fun to get a box of these goodies to discover new brands for mama and baby! See anything that peeks your interest? Add it to your registry!