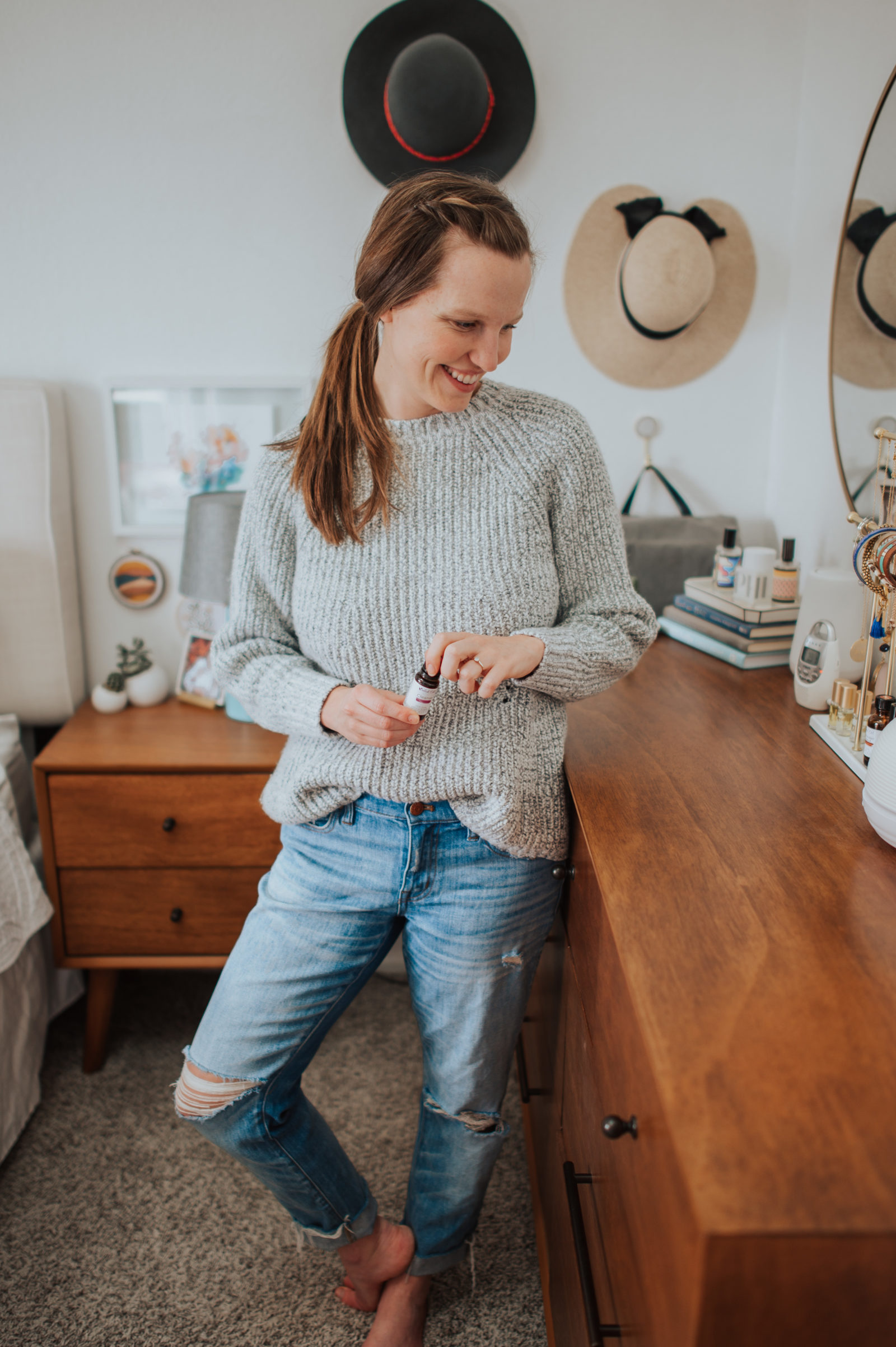 If you haven't already seen on Instagram – or this blog – we've got the cold running through our house this week. Boo. That is really how I feel about it. Also I am not interested in letting it linger one bit! We've got things to do and people to see. Mostly Disney World. That is the big thing on our horizon. This year I started playing around more with essential oils. I am not what you would call and oily or oiler or whatever people who love essential oils call themselves, but I do love to use natural products to help care for my home and well being.
I discovered Selah Oils on Instagram and really loved not only their photos, but their mission. Their mission is to do life by His design, using essential oils to jumpstart your body's ability to heal itself, providing you with perfectly pure oils and simple info on how to use them, and helping you gain the confidence it takes to call the shots for your health, your body, and your family! It was just what I was looking for this new year.
This little diffuser has been working overtime this week – pumping out eucalyptus to help with the colds and congestion as well as using the clease blend from Selah Oils to get rid of the germies in our home! Any tips for using oils to help with our colds? Clearly this is the use I am currently focusing on! But also, I love hearing your tips and tricks. I know we are getting into oils a little bit later than the crowds, so teach me all your ways 😉
GIVEAWAY! Since it is winter and I know we are not the only people dealing with colds, I am hosting a little giveaway on Instagram! Check it out HERE. Good luck!
Because I know I'll be asked – Diffuser is from Amazon, Sweater is GAP, and jeans are Madewell!