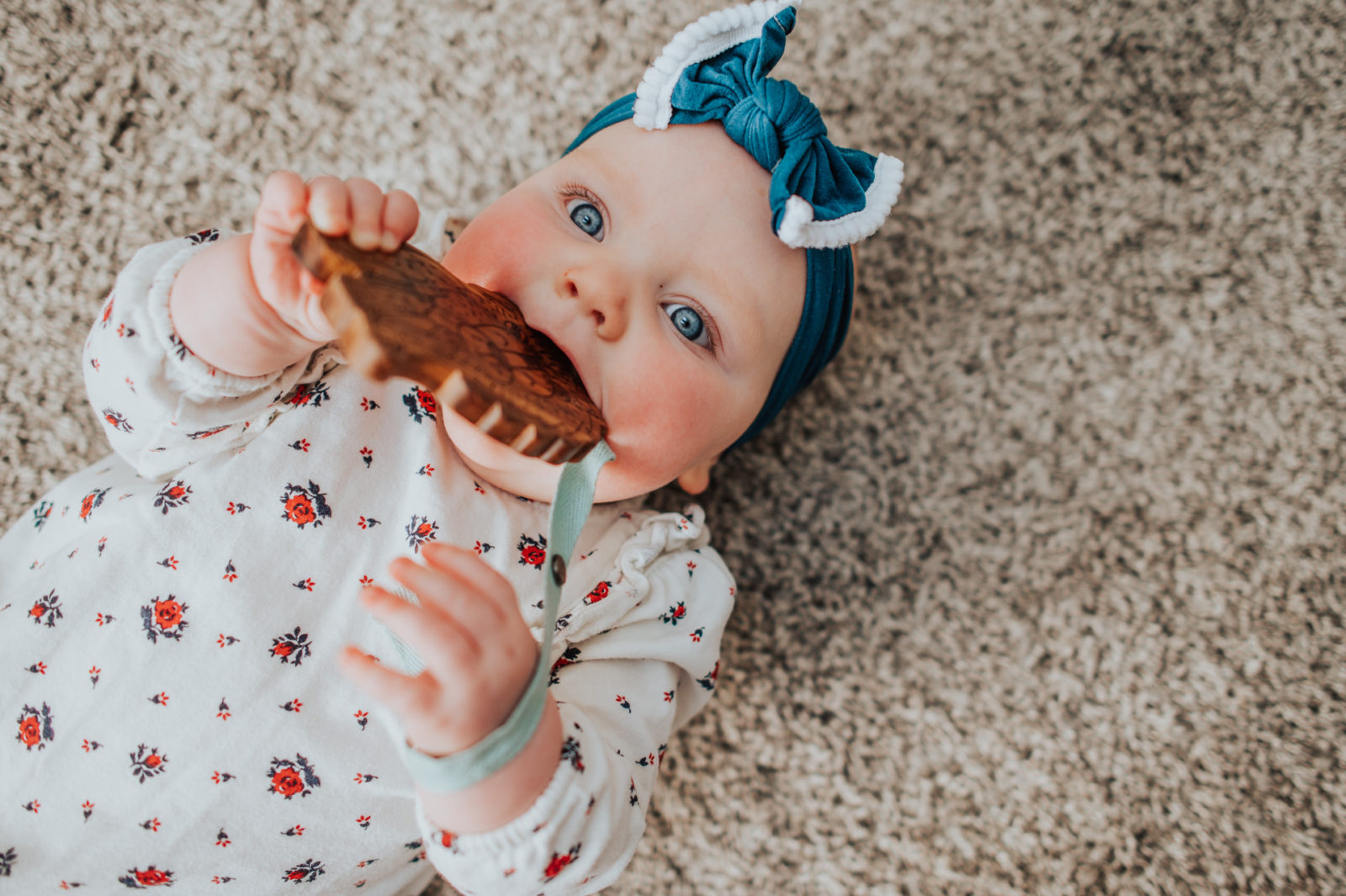 February 12th, 2019
I did the first of this series in January and made up my mind that day to do it once a month for the year. Maybe even into the years that follow if I still feel inspired. I did it the first week of January and planned to continue that on – taking photos for a day the first Tuesday of the month and then posting them by the end of the week.
This year the first Tuesday landed on a travel day. We were coming home from our trip to Florida. I thought about taking photos on Monday at Disney World but we were already going to be taking photos and the point of this series is that I make an effort to take photos even on the most mundane of days because it's still worth capturing. So I tried to do Wednesday but that day was shot with trying to catch up after vacation and before I knew it, the week was over. So I set out my camera with a clean memory card and a charge battery for the second Tuesday of the month.
Today our Hilde Joy is 25 weeks old and on the 21st she turns 6 months old. It is crazy how fast this time is flying by when sometimes the days feel so long. I came along this quote sometime this week and it stuck with me:
"Children are not a distraction from more important work. They are the most important work." – Dr. John Trainer
Even this week I've said to Bruce that I "got nothing done" or "did nothing today." And by that I mean that I didn't finish the laundry or answer the emails I wanted or edit the photos or write the blog post or make the dinner I wanted or clean the bathroom or even get out of the house. But I did do a lot – it is just isn't as showy. And that is why I write these posts. I didn't go on a vacation or have some crazy adventure, but I had moments that were worth capturing.
1&2: Making coffee in the morning. Sometimes Hilde never really wakes up between morning and first nap. This grumpy face kills me!
3&4: Nap time! Hilde grew out of the Halo Swaddle but still wasn't ready for free sleeping. We bought the Merlin Magic Suit and we are all fans here!
5: Quiet time for mama. First nap is a great time for me to finish my breakfast, reheat and drink my coffee, and spend time in the Word. Right now I am going through one of the She Reads Truth studies and loving it.
6,7,& 8: We're dressed for the day!
9 & 10: Hilde has TWO teeth that came in this week so she is teething like crazy. Also getting into anything she can grab! Just waiting for grandma to come over to hang out with Hilde for the afternoon.
11 & 12: Grandma is here! And my bridesmaid dress also arrived so just a little help with the length. Sending it home for my mama to hem!
13: Saying goodbye to Grandma. My mom comes over once a week to hang out with Hilde while I can get work done. I was swamped with post vacation emails and photos so it was so nice to try to catch up. I also know that Hilde is having so much fun with Grandma that I don't feel guilty for working. She is always sad to see my mom go.
14 & 15: Dad time! We all love when Bruce is off work and comes to play. (Also an outfit change always means poop – so there's that! 😉 )