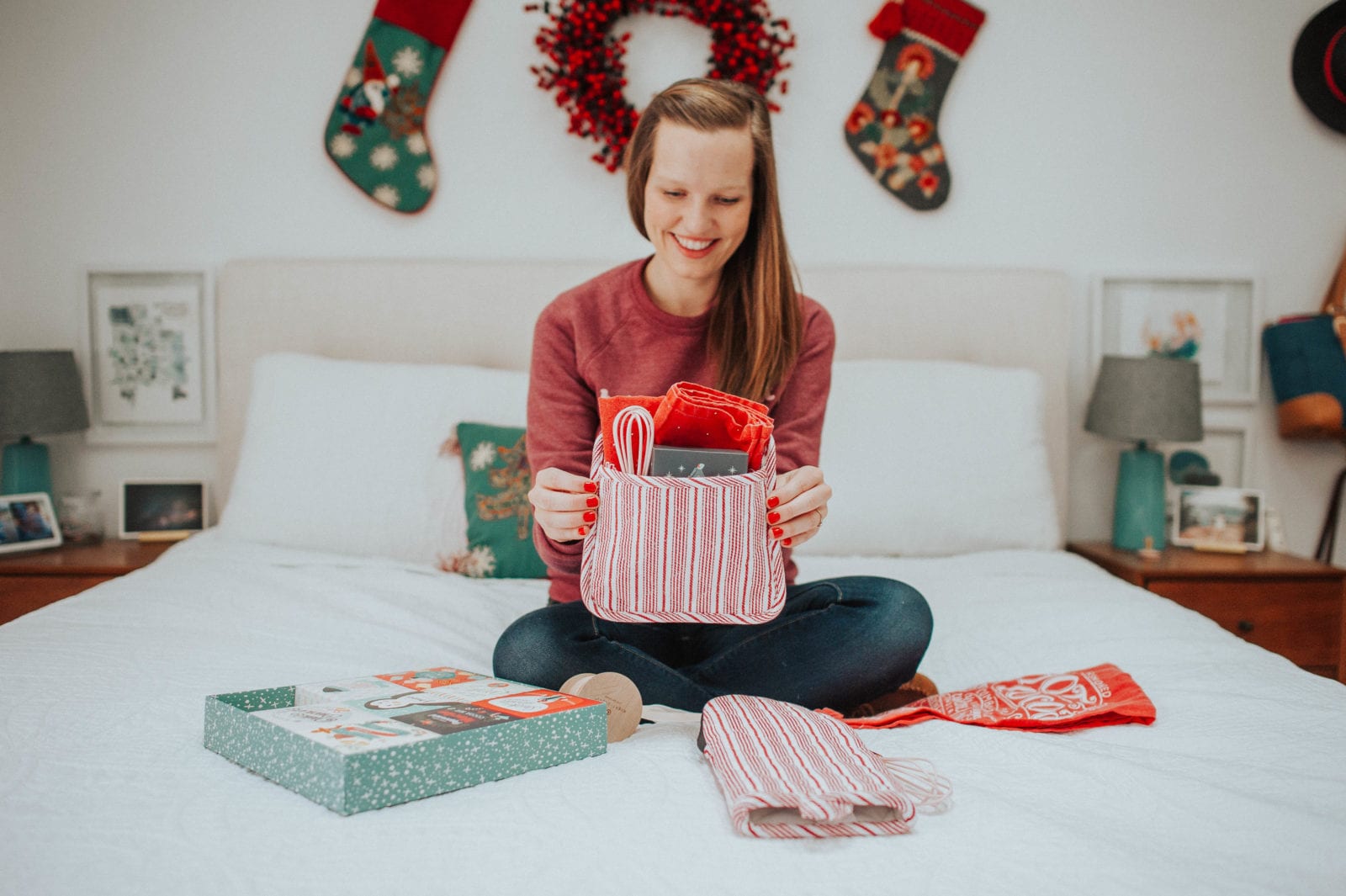 Thank you Gordmans for sponsoring this post!
Every year we do a Christmas Cookie Exchange. I have been doing it with the same group of women (that span three generations) for the last several years and it is always a blast! I am way too excited that Hilde gets to join this year! Last year when I posted this post on Instagram I was suuuper morning sick and was so thankful I made it through the party without throwing up! lol. It was too soon to spill the beans but it is kinda fun that Hilde was actually at 2017's party as well!
We each bring 2 dozen cookies and then with new plates, we gather up 2 dozen to take home. Some of us are predictable (Bruce is so thankful for the lady who makes Haystacks) while others try new recipes each year. 'Tis the season for cookie parties and holiday gatherings and one of the best parts about hosting one is the party favors!
If you like me have a Christmas Cookie Party in your future, I wanted to share with you a fun, thoughtful, and affordable themed party favor for your event! These oven-mitt gift bags! I got the idea when I was at Gordmans last week looking for stocking stuffers (spoiler alert, they have some great things!!) Since Gordmans is an off-price retailer, (they buy excess inventory from department and specialty stores & sell it at greatly reduced prices) I was able to get some festive stuffing for these party favors!
To keep it festive and themed, I started with an oven-mitt.
These came in a set so I just snagged several sets and then split them apart at home. Next I found the adorable hot cocoa packages (the set of 9) and knew I wanted to put those in each one. To complete the party bag, I added a whisk (which also came in a set kitchen utensils) and added Christmas tea towels. I can easily go overboard on a gift but I wanted to keep these party favors to the point, really adorable, and not too expensive.
Because of the great prices and nearly everything coming in a set, each party favor came out to just under $5 a piece! I think that is not too bad at all! So if you need to throw whip up a batch of fun party favors or gifts, head to Gordmans to get what you are looking for at the best price! Happy gifting!