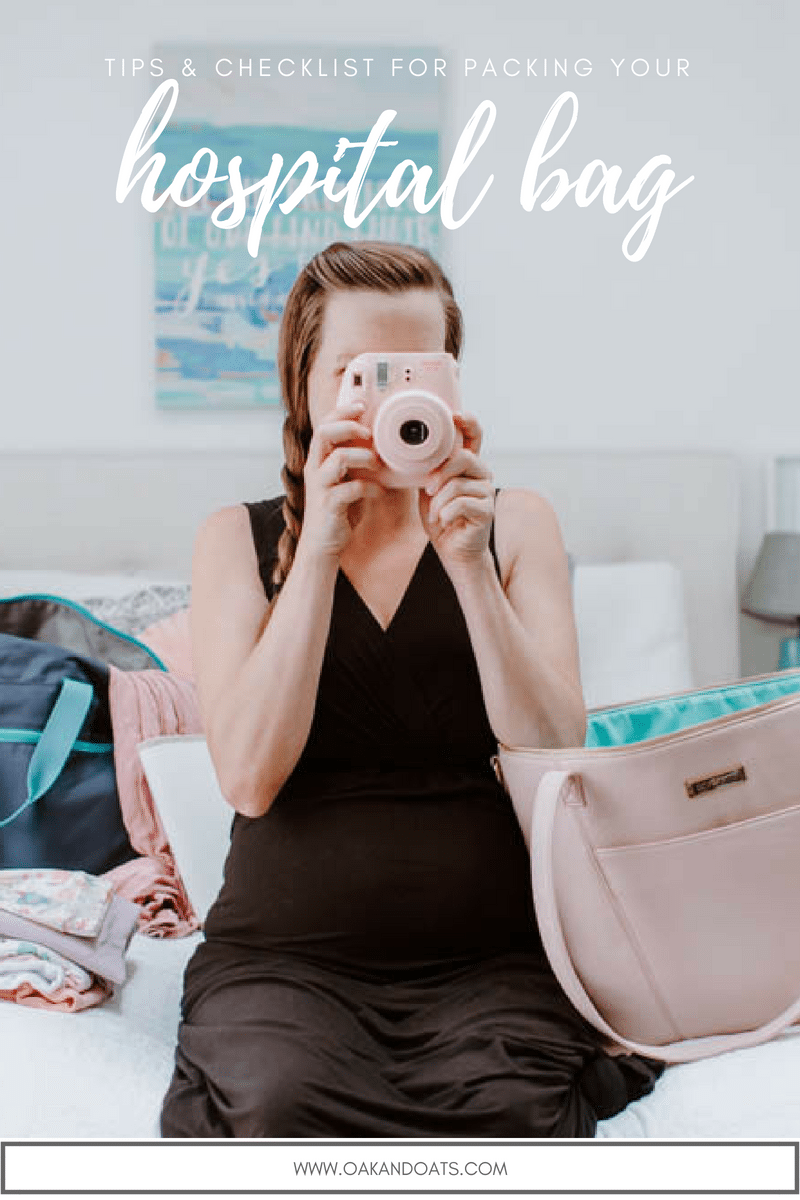 Ask Elizabeth: What did you pack in your hospital bag?
I am a chronic stress packer 😉 hahaha. August 3rd I had some "leaking" and after a phone call to the nurse hotline, they wanted me to go in triage just to make sure my water wasn't breaking. You see, your water breaks like a water balloon – either all at once or with a small little hole that keeps leaking. Bruce and I both felt like it probably wasn't amniotic fluid BUT if it was, they would admit us right away because they like the baby born within 24 hours of the water breaking to prevent infection.
At this point, I had not really packed the hospital bag. I had some things in a pile on the ground, but no packed bag. At that point I stress packed because we may actually be staying that night! It turns out that was just a false alarm but it really kick started me on actually packing the bags and getting them all set! haha.
So back to the question, here is everything I packed for my hospital bag!
For Mama
Robe
Sleep Gown
Socks
Hair Ties
Bike/ Compression Shorts (a friend recommended these for helping hold up those heavy ice packs and pads after birth!)
Leggings (2)
Nursing Sweater / Cardi
Button Up
Loose T-shirts
3-5 Pairs Large Underwear
2-3 Nursing Bras
Chacos (or comfortable shoes)
Belly Bandit
Snacks
Water Bottle
Toiletries bag (make up, shower stuff, getting ready)
Cellphone & Charger
Swimsuit (if you want to use the shower or jacuzzi at the hospital and not be naked)
For Dada
T-shirts (2)
Comfy Shorts
Sleep Outfit
Underwear (2)
Toiletries Bag
Computer & Charger
Cellphone & Charger
Book
Water Bottle
Snacks
Swimsuit
Air Mattress & Pump (If your hospital allows it)
Fresh 48 Outfit
Baby Outfit
Mom Outfit
Dad Outfit
Hello Name Tag
Marker
For Baby
Sleeper (2)
Hat (2)
Bow
1-2 Swaddles
Car Seat
Socks
Going Home Outfit
Pacifier
Other
Camera & Charger
Instax & Film
Sound Machine
Bluetooth Speaker & charger
Heating Pad
Games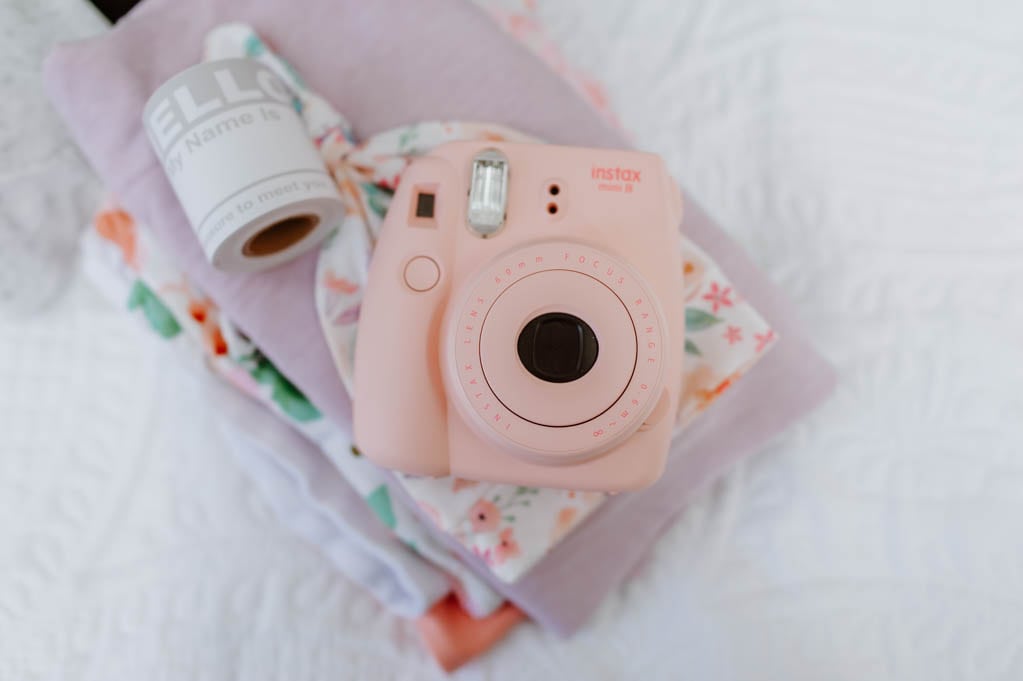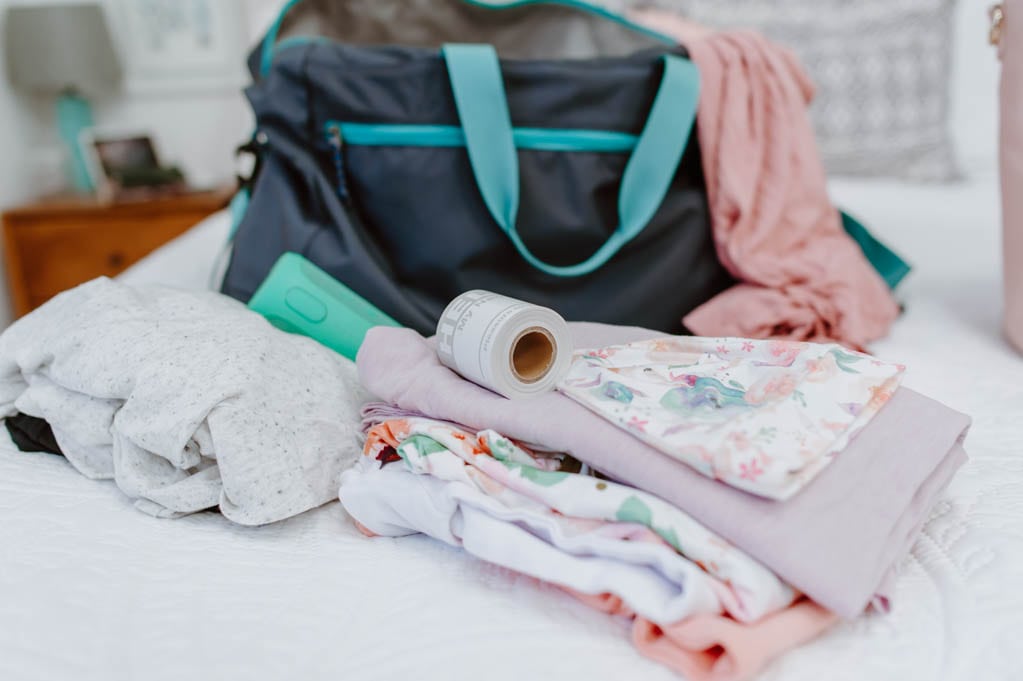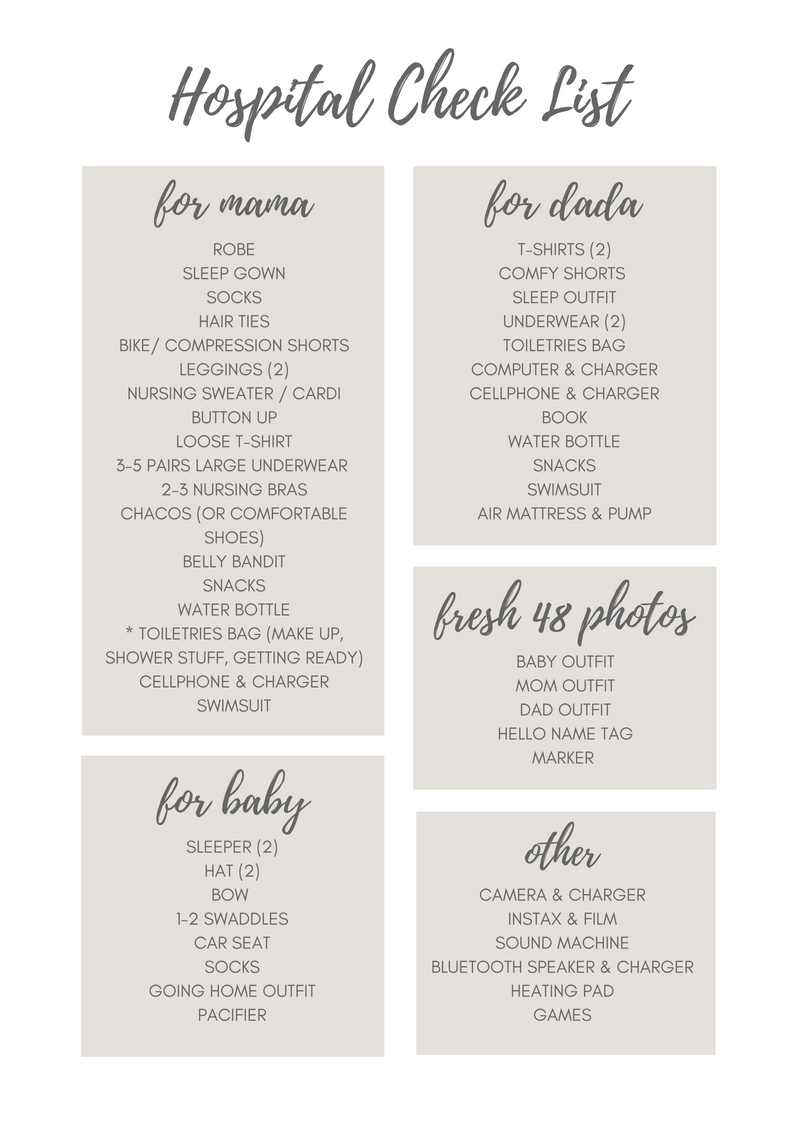 Did I miss anything that you packed and was a must have for you?! As this was my first, I'm sure I'll be better at packing this for baby #2! haha!