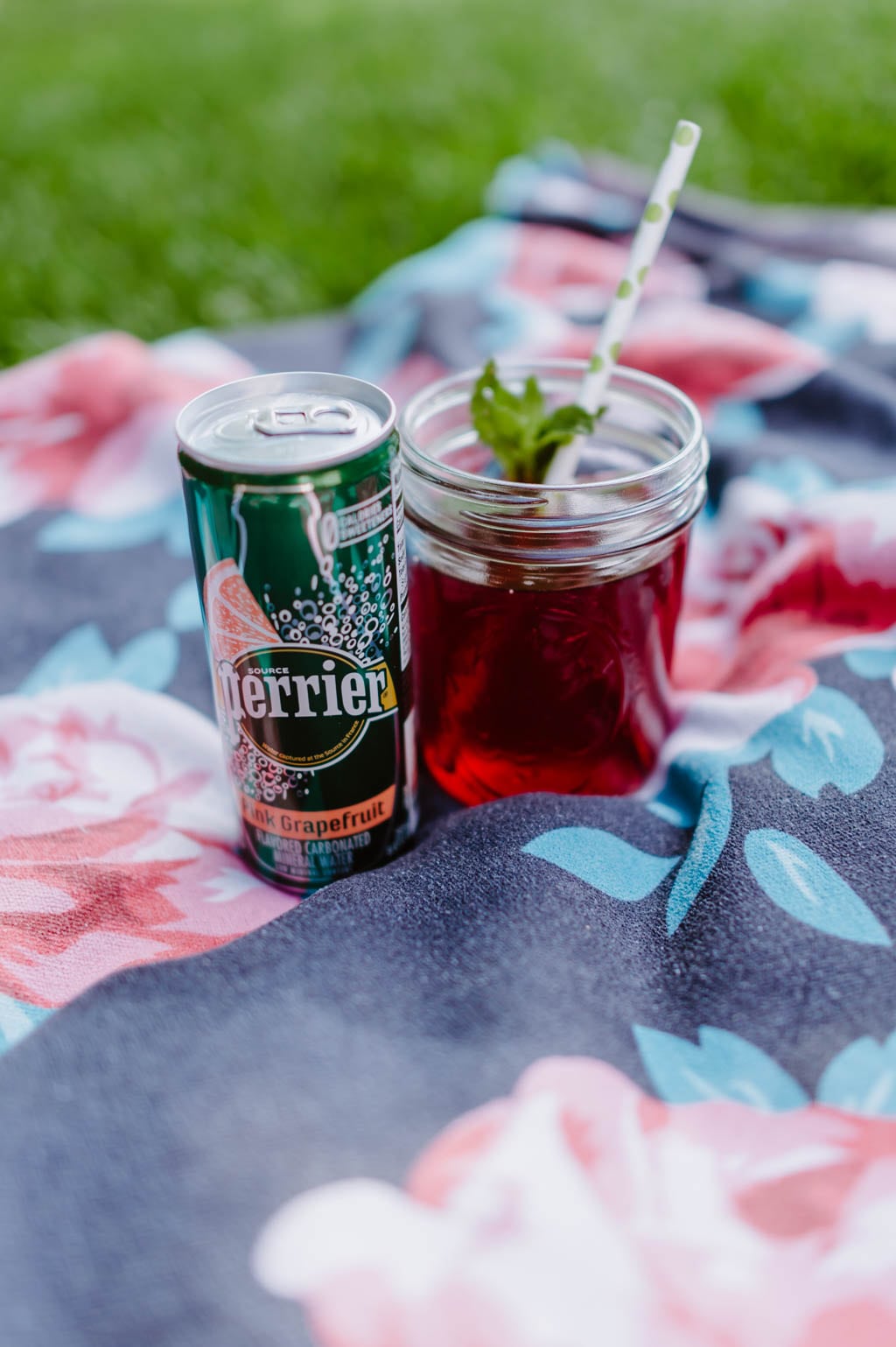 This post is sponsored by Perrier® Carbonated Mineral Water, but the content and opinions expressed here are my own.
Oh hello! Just pregnant Elizabeth over here! I cannot believe we are at the very end of this pregnancy! I've been pregnant all 2018 so it is pretty crazy being towards the end of that! I'm a huge fan of mocktails even when I am not pregnant. Sometimes you just want a tasty drink and you don't need to add a shot to it! That is okay. We also all know that if I'm going to grab an alcoholic beverage it's going to be a craft beer anyways 😉 One thing I am obsessed with year round (and regardless of my pregnant status) is Perrier carbonated mineral water! I drink it straight from the can most of the time but when people are coming over or I feel a little fancy, I love to whip out a simple mocktail!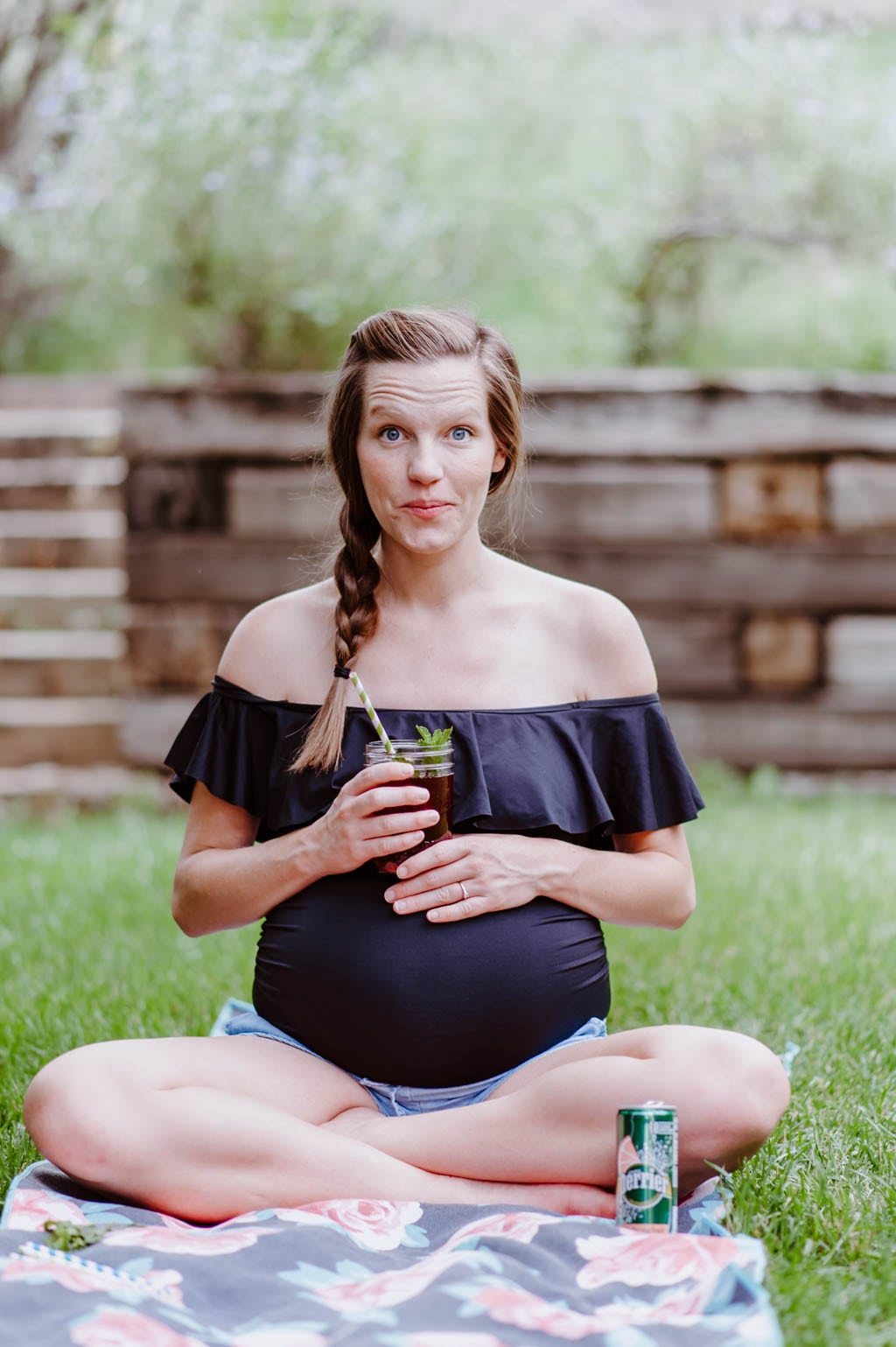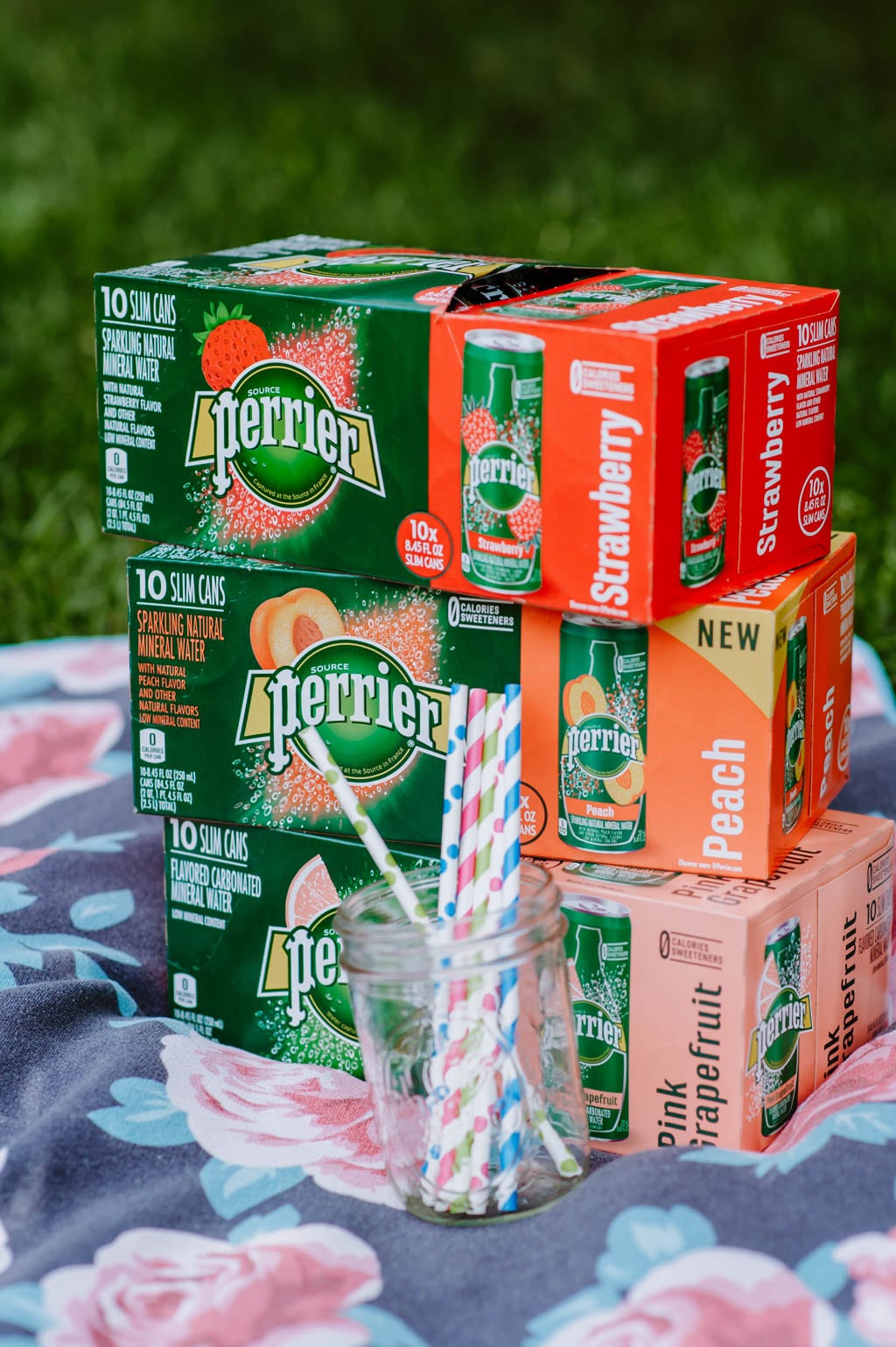 I love having Perrier around because it adds that extra kick to your drink! It is more than water while still being healthy and hydrating! Our current favorite is the Pink Grapefruit – we just cannot get enough of it! But the rest come in at a close second! I had Peach, Pink Grapefruit, and Strawberry in my fridge for this post but there is also Lime, Watermelon, Lemon, and L'Orange (which is a combination of orange and lemon!) They are all great so just follow the bold flavors of your heart and you'll get what you need!
Pomegranate & Grapefruit Mocktail
WHAT YOU NEED
Pomegranate Juice
Fresh Mint Sprigs
HOW TO
Fill cups a quarter of the way full with pomegranate juice
Add a can of Grapefruit Perrier to the glass
Top with a clean sprig of mint
Enjoy!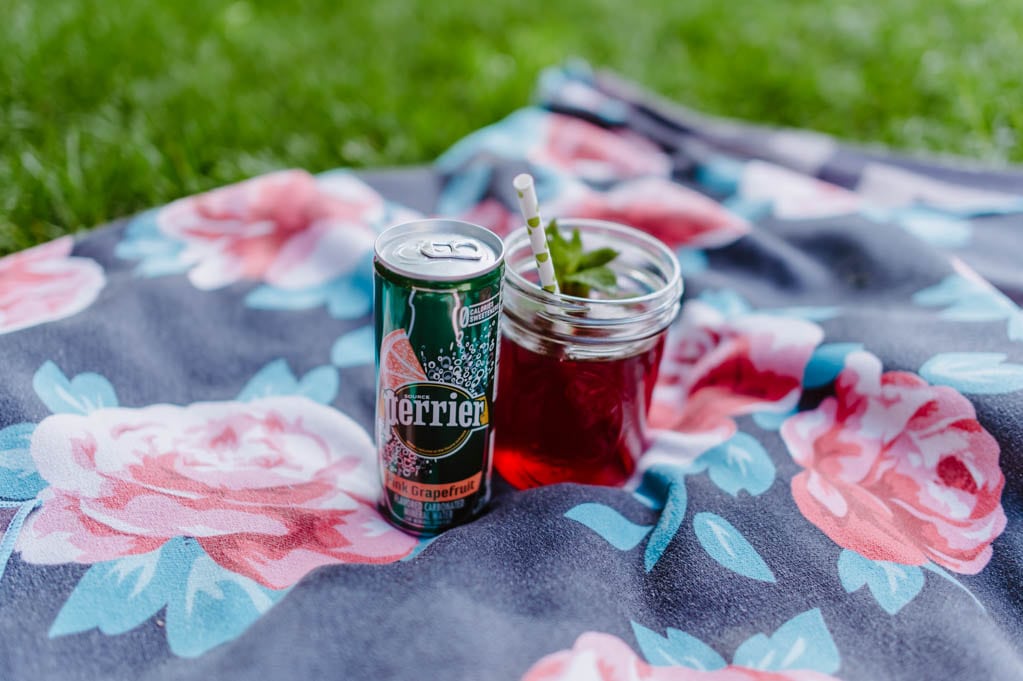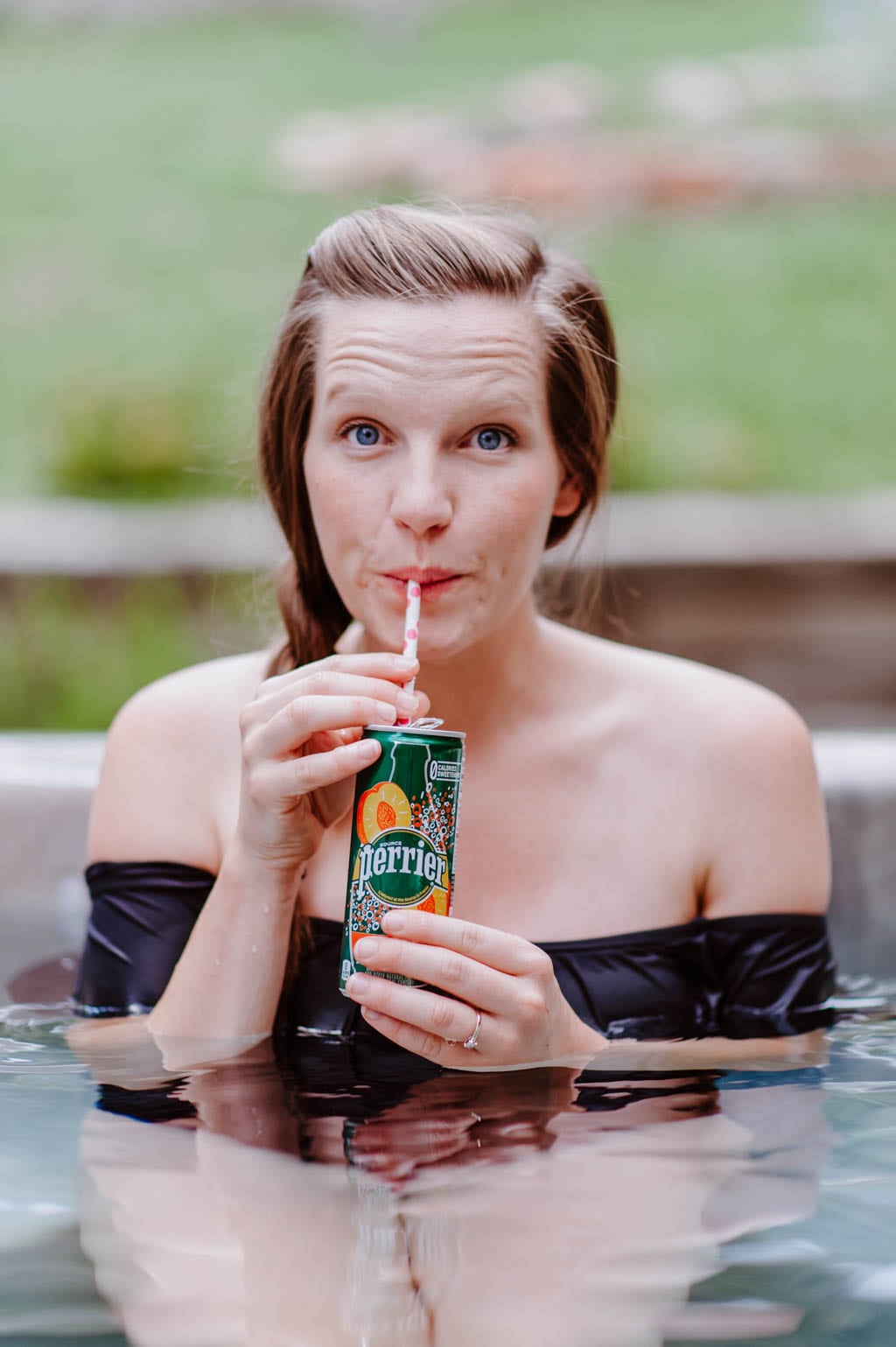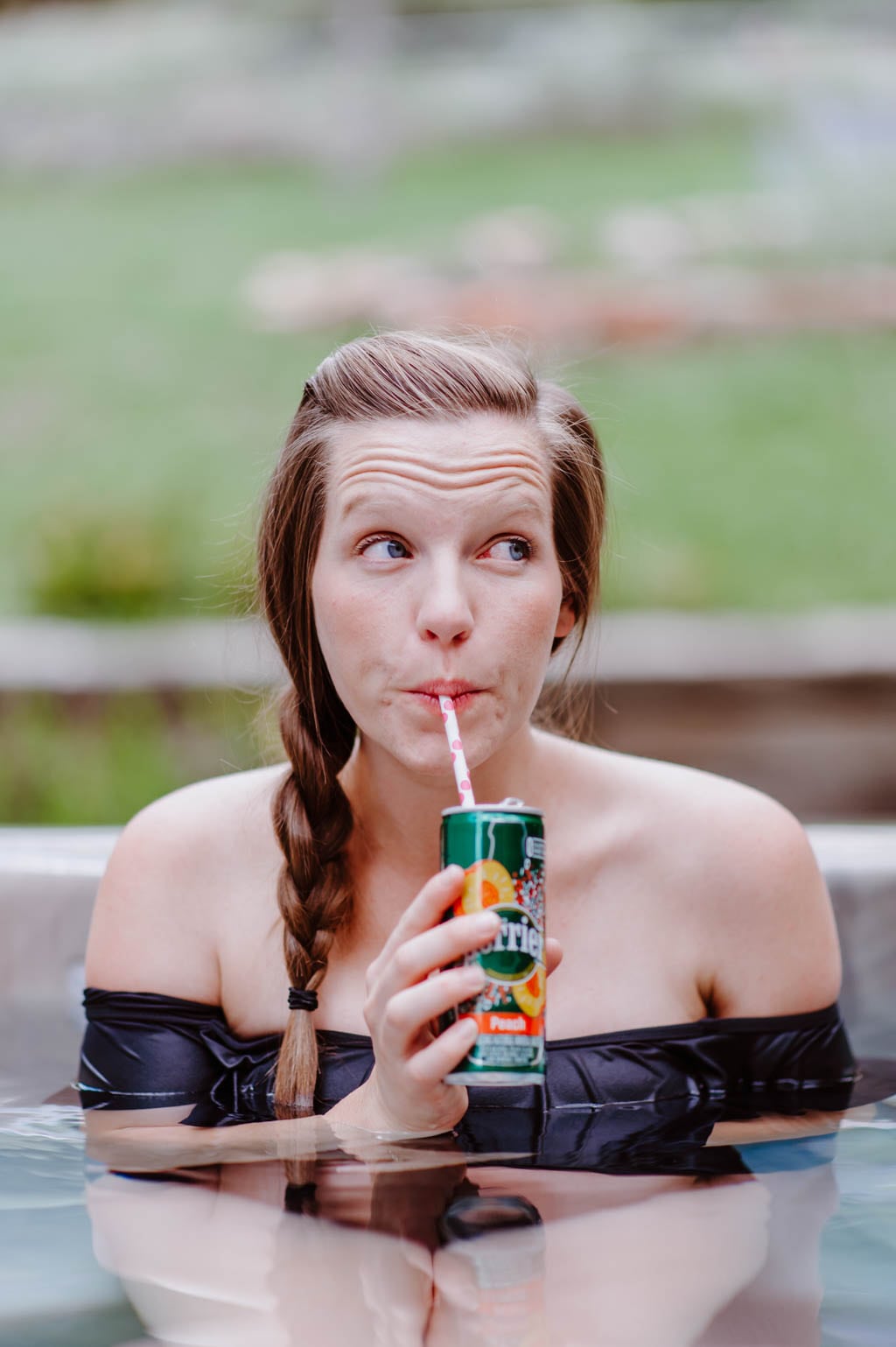 Or you can just stick a straw in a can and call it good! Add some color to your day! haha! Do you make mocktails at home?