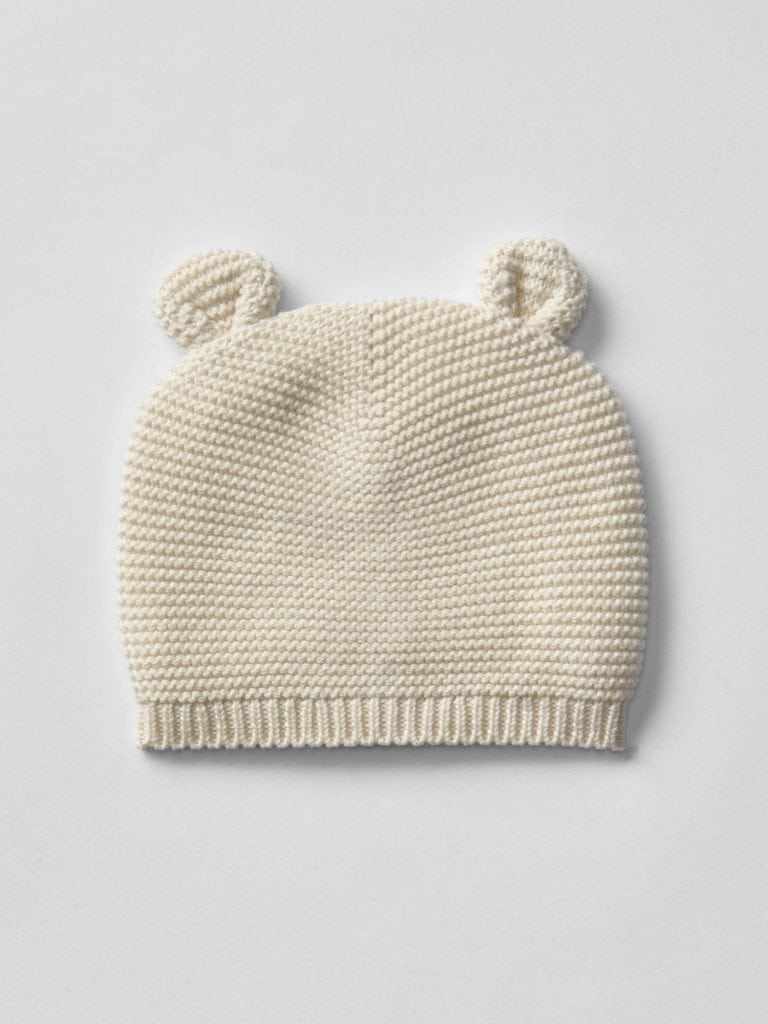 ASK ELIZABETH
Question:  Congrats again on your bundle of joy! I hope you are planning on writing all about your pregnancy & baby on your blog! I'm due in September and would love to read about everything you learn and find!! Are there any first trimester purchases you've made and love? I want all the tips!
The news is out! We're having a baby! Gah. I still cannot believe it. We are due August 14th (just 4 days before our 6th wedding anniversary) and we're entering into a whole new adventure! Speaking of adventures, I didn't know what I was getting into being pregnant! haha. I knew a lot about pregnancy but having it happen to me was so new and I started researching things and asking my mom & my friends all the questions. Announcing our pregnancy on Instagram was so fun! You all were SO sweet and encouraging! So many of you left comments, sweet words, and sent messages! Already the questions are coming and I am thrilled to start Ask Elizabeth back up this week!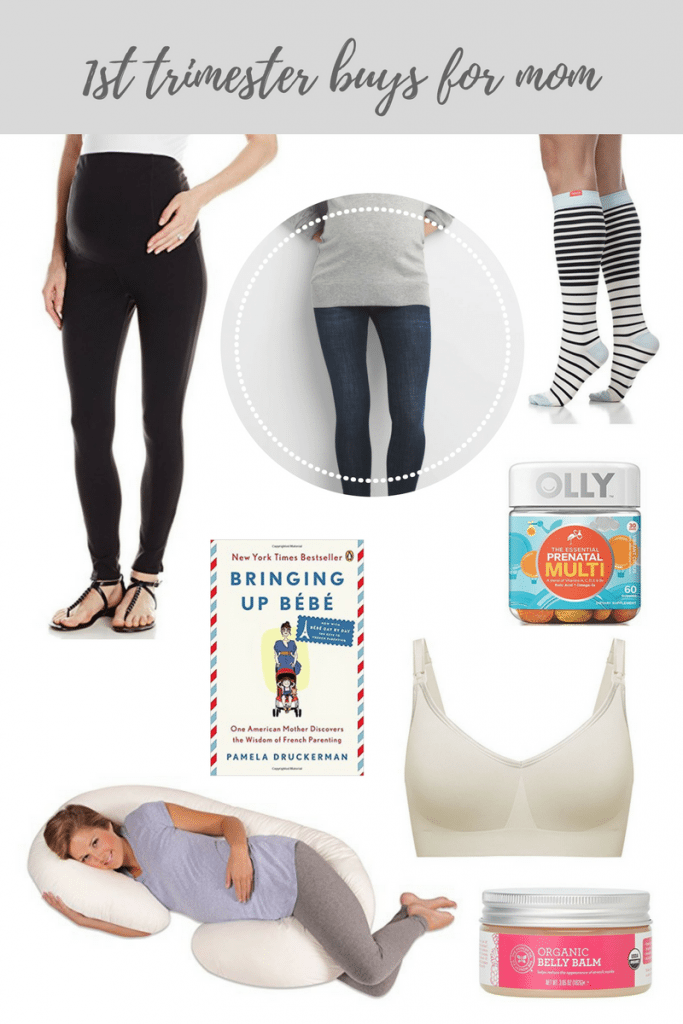 My body started changing sooner than I realized and I knew I needed to make some early maternity purchases to make my life more comfortable! These leggings & Gap maternity jeans have made all the difference. I still have some jeans that fit but all my high-waisted shinnies are currently put away! Also (sorry for the TMI) but my boobs started growing right away. I know they will probably grow more but I needed a bra to wear that didn't make me want to cry – this bra may be the best thing I've ever bought!
Ingrid & Isabel Women's Maternity Active Legging With Crossover Panel
These are SO darn comfy. I was reading a bunch of reviews about leggings because my favorite travel leggings cut in mid-belly and we're not comfortable anymore. I needed a good thick pair for the airplane trip to Disney World. These leggings got raving reviews and I was SO thankful I had them on the flight. They fit well for my 14 week belly but there is also room for growth!
Maternity Inset Panel True Skinny Jeans
I ordered a bunch of maternity from GAP to try on. I only kept these for now because they still fit my body but were stretchy for the growing belly. All the full panel pants were still too baggy for everyday wear. I wanted a cute & classic skinny jean to wear these next couple months!
Because I knew I was flying (and would be again) I snagged a pair of compression socks for the flights. They were more comfortable than I expected and helped on the long flight to Orlando. I am glad I have them and can now use them whenever I need!
I saw this book long before I was pregnant and always wanted to read it. Now that I have my own little bebe growing inside me, I thought it was the perfect time to order this book! I cannot wait to read it and share my thoughts with you!
OLLY Essential Prenatal Multi-Vitamin
I use Olly for my daily vitamins so when I found out I was pregnant, I switched to the prenatal ones! I am also taking extra calcium because my baby is stealing all mine! haha.
Bravado! Designs Women's Maternity Body Silk Seamless Nursing Bra
This is the magic bra that changed my life! Plus it is designed to stretch and adjust with growth! I am hoping to get a lot of use out of this the next couple months (I ordered another one when I realized how magical they are) and I'll grab another size if I need to in the future!
Leachco Snoogle Total Body Pillow
My friend who is a couple months ahead of me on the pregnant track (and already has toddler) told me about this and I am glad I bought it before I thought I needed it. I was surprised by how pregnancy changed my sleep schedule & comfort levels right away. I was up at night having to pee, I was moving back and forth in my sleep, I started going to bed earlier & waking up earlier, and I could no longer sleep on my tummy by week 6! Having the snoogle has made all the difference – I even I brought it in my luggage to Disney World  because it helps me sleep SO much better.
I figured I should be putting something on my belly and my boobs to keep those stretch marks from getting too out of hand. Who knows if this will work but it does help keep my belly hydrated and not itchy! So that at least is worth it! In keeping with my quest for natural and organic, I tried this kind!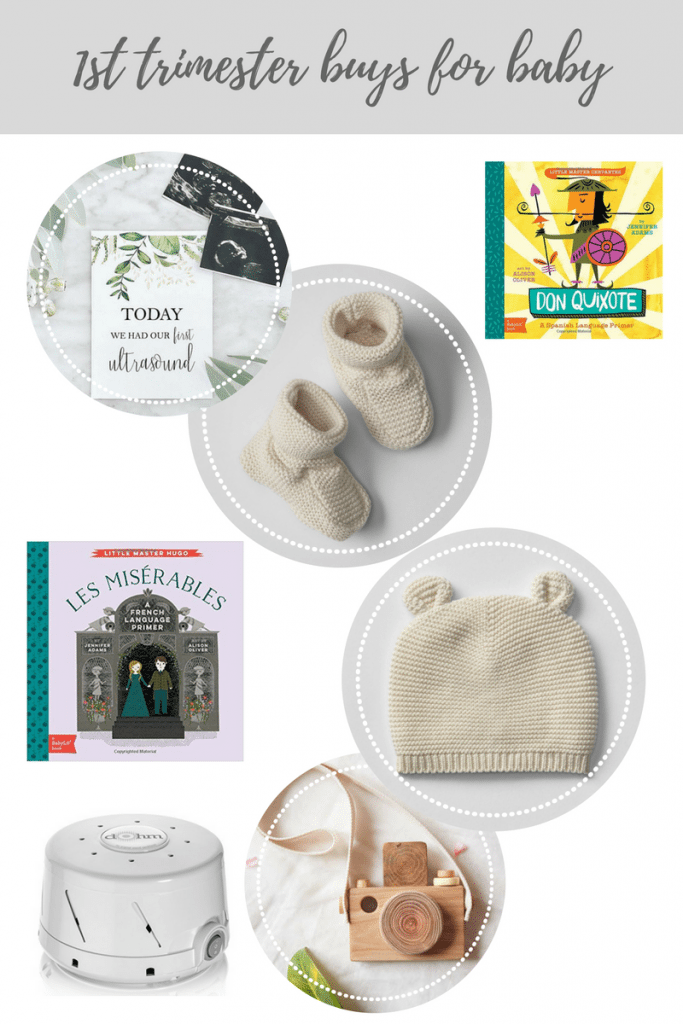 I want to buy all the baby things! I am trying to wait until we have a space for all the baby stuff (still trying to figure out where baby will go!) and until we know the gender. I am so ready to know if we are having a boy or girl! haha. I know we can pay to find out earlier, but we're practicing patience until April! While I am waiting to buy most of the things, I still cannot help myself with some things!
Printable Pregnancy Milestone Cards
I've been trying (or plan on) documenting this pregnancy! I was so sick my first trimester, it was the last thing I wanted to do. But now I have more time and I want to be good about taking pictures! It will be fun for updates and some blog posts. I bought this printable set and went to Staples (because I don't have a color printer) to print them out! They are so cute!
I got these for photo props! And because I want to buy all the baby clothes. It is gender neutral so it works! I actually don't want tons of gender neutral things, but these are just so cute!
Don Quixote: A BabyLit® Spanish Language Primer
I'm obsessed with the BabyLit books! I have been buying them for friends for years! I saw these books at our local baby store and had to pick up a couple of them! I went with these two because they are also more gender neutral in content!
Les Miserables: A BabyLit® French Language Primer
This one too! Les Mis is one of my favorite stories (and musicals!) so I cannot help myself!
It matches the booties!
Marpac Dohm-DS All-Natural Sound Machine
We bought this so early because we kind of bought it for ourselves! Our Disney trip was going to be 6 people in the same cabin and we thought a sound machine would be good for helping us sleep at night! It has so many good reviews and all our friends recommended it. We loved it so much we put it in our room after the trip so we'll just buy the baby a new one in a couple months! hahaha.
I also got this for some fun photo props but it was just so cute! As a blogger and photographer, I wanted my baby to have a fun toy that matches my passions.
Okay moms! Anything I missed?! What do I need for second trimester?! 
ASK ELIZABETH
Do you have any questions you have been wanting to ask?! Click on the button below to submit your question and it may be the next "Ask Elizabeth" question featured next Friday!