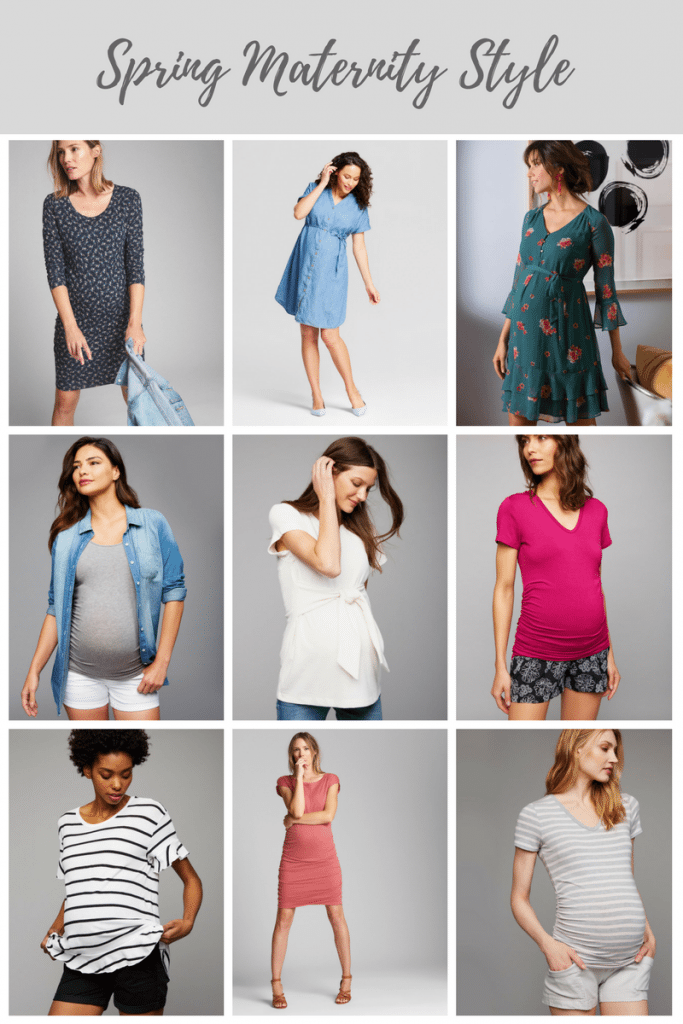 I've been feeling a bit stuck in my current maternity wardrobe. It's not tiny (I've been slowly adding things) but it isn't big. I have to do laundry once a week to have clothes to wear! This week I was feeling really stuck. I needed some spring maternity style if you know what I mean! I needed a couple things I could feel good going out in (a little more dressed up) and some more shorts now that the weather is warmer! Plus I've got two baby showers coming up! So I went on a little maternity shopping spree – It was 75 degrees outside so I was really feeling the Spring & Summer vibes!
Today's Thursday Links are the 9 most recent things I ordered. The Target near me has a maternity section the size of a bathroom, the GAP in town doesn't have a maternity section, and the Motherhood Maternity is also the size of my master bedroom (AND they never have my size…) So I've resorted to online shopping. Which honestly is my jam because I hate shopping in stores, but with a growing baby bump, I am not as confident in my sizes to order online. All that to say, these are nine things I recently ordered & am praying fit.. but somethings may need to get sent back! That is life I guess. haha.
Maternity Long Sleeve T-Shirt Dress Romantic Floral – $60 || Maternity Denim Dolman Shirt Dress – $30 || Floral Ruffled Maternity Dress – $110 || Secret Fit Belly Roll Hem Maternity Shorts White – $68 || Bow Top – $68 || Floral Embroidered Maternity Shorts – $30 || Pork Chop Pockets Maternity Shorts – $58 || Maternity Short Sleeve T-Shirt Dress Pink City – $60 || Secret Fit Belly Canvas Maternity Shorts – $68
Where were/ are some of your favorite places to shop Maternity? What are some of your Spring/ Summer Maternity Staples?