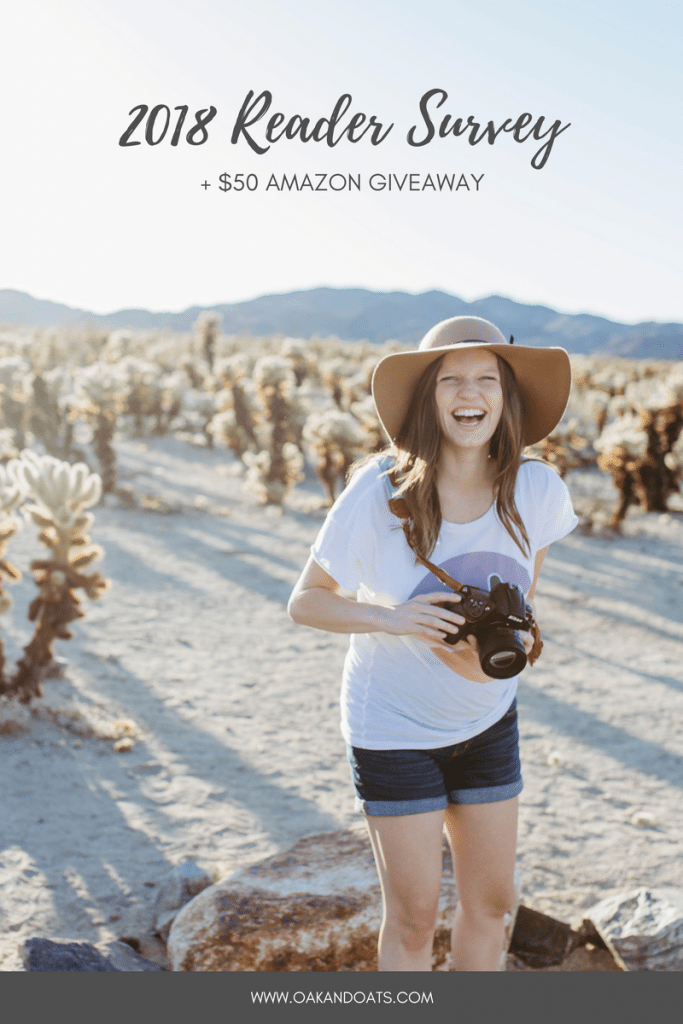 Oh dear, 2018 has been such a journey for me. I started the year so sick in my first pregnancy, I didn't know if I would ever blog again (GASP!) Then I hit a new stride in the magic season called "the second trimester" and have been really digging down to the basics. I've sought out counsel by working with Bushel & Bunch, I've cut out non-priorities, I've spent many car drives and walks chatting with Bruce about this blog, and I've prayed about Oak + Oats and what is next.
This has always been a lifestyle blog and I've always been figuring it out as I go. This August a little girl is joining our family and they say a baby changes everything. While a lot of things will stay the same, a lot of things will also change – this blog as well. Now, I am not swearing off all my old content and solely focusing on being a "mommy blog." It is so important for me to keep this space and the lifestyle content for me. But if you haven't noticed, a lot of my content these days has to deal with pregnancy – because I am pregnant! haha. Things are already changing.
Blogs are a funny thing. While so much of my content is about me, it is also about YOU! I need to blog about what I am passionate about – encouraged, uplifted, inspired by – because that type of content is the kind that helps YOU! I also know I am not for everyone and I know that this journey into motherhood may cause a few readers to fall away. While the thought of that makes me a bit sad, I also get that it is a reality! There is a season for everything. Maybe I'll be able to connect better with others of you in this new season!
I just want to thank YOU for being an avid reader of Oak + Oats. Without you, I wouldn't be able to do what I love for a living. I am so thankful for this community and the friendships I've created – I'm thankful for your support, your comments, your questions, and your emails!
In order to make sure that I'm creating content that YOU actually want to see, I'd love the chance to get to know you better. So I created a quick 5 minute survey that will help me understand who you are and what you want to see more of. PLUS I will be picking one random winner from all the survey entries to win a $50 gift card to Amazon! In our house, that's practically cash! haha.
I would be so thrilled if you took a few minutes to fill it out!
I'll reach out to the winner of the $50 gift card to Amazon via email once the survey is closed. Thank you to all you who will fill it out! It means SO much and also helps me make this a better space for YOU!