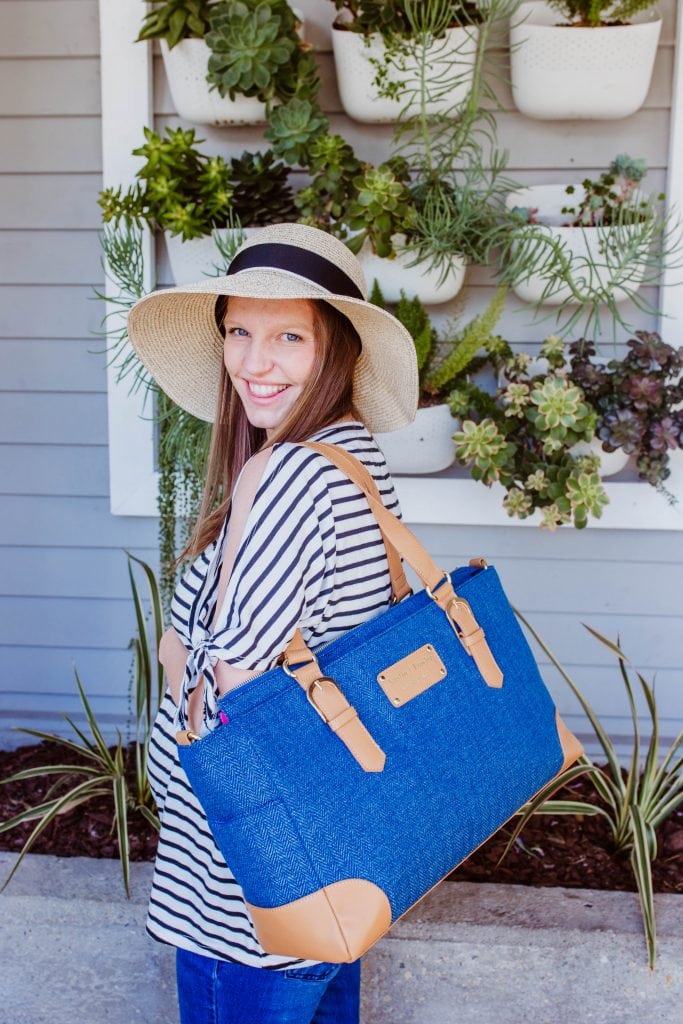 LOCATION:  La Jolla, CA
OUTFIT DETAILS: PinkBlush Cold Shoulder Top || Ripped Maternity Jeans || Sofia Chaco Sandals || Sun Hat|| Austin | Fowler Reagan Bag
I finally learned that these types of shirts are called cold shoulder tops. I'm not into all of them – in fact, most shirts that classify as "cold shoulder" don't allow for normal bra wearing and/ or hang to much on my arms (I think because my shoulders are so narrow.) Also I am not a fan of the name – I mean Cold Shoulder? It sounds either mean or uncomfortable! lol. So really, me wearing a cold shoulder top is a bit of a miracle BUT here I am in today's post wearing one!
I got this one from PinkBlush. I was unsure about the cold shoulder aspect but figured the tie and the thicker straps would make it work! I was right! This definitely falls under the more flowy maternity style vs. fitted but sometimes that is nice. I get to pick flowy or fitted depending on the day and how I am feeling! We took these photos in front of this beautiful succulent display in La Jolla. That's one of my favorite things about Southern California – all the succulents everywhere!
Buying maternity clothes has been an adjustment but it has also been fun to create a maternity wardrobe for these sweet months!